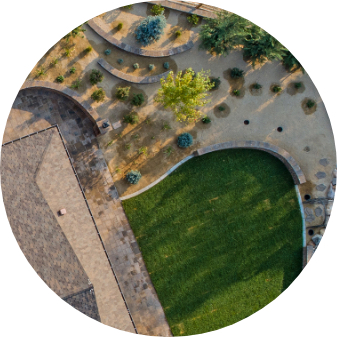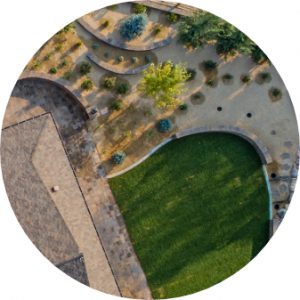 RESIDENTIAL SERVICES:

DESIGN. INSTALL. MAINTAIN.
Reno Green offers a wide array of design and installation services to fit your budget, property type, and aesthetic preferences. Our custom landscaping designs are always as stunning as they are sound—allowing you the joy that comes along with beautiful landscape design and the peace of mind of that comes along with practicality.
Every design at Reno Green Landscaping begins with an extensive understanding of the client's preferences. We combine our architectural and design expertise with your landscaping vision to create an outdoor space that complements your personality and lifestyle.
We employ award-winning designers and degreed horticulturists—and execute every design project with an emphasis on quality workmanship and uncompromised attention to detail.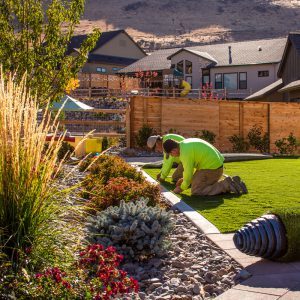 We specialize in all aspects of installation with an emphasis on quality workmanship, professionalism, and attention to detail to make your yard not only beautiful, but also functional and built to last. From hardscapes to softscapes, our team of craftsmen bring your outdoor dream to life.
DESIGN AND
INSTALLATION SERVICES
Xeriscaping and turf conversions
Annual color rotations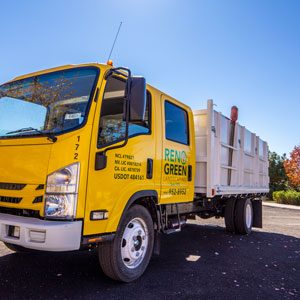 We'll take time speaking with you, visiting your property, and gaining an extensive understanding of your needs to get a feel for the frequency of care—and types of services—your existing landscaping requires. From there, we'll develop a comprehensive maintenance plan that fits both your project goals and your budget.
Soil pH testing and adjustment
Pre- and post-emergent applications
Weed abatement
Aeration and de-thatching
Debris and leaf abatement
Tree and shrub pruning
Tree and shrub fertilization
Insect and disease management
Water feature maintenance
Planter bed care
Annual color rotations
Winter watering
Cleanups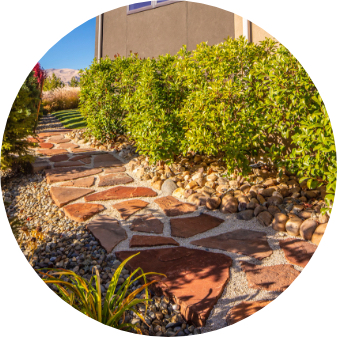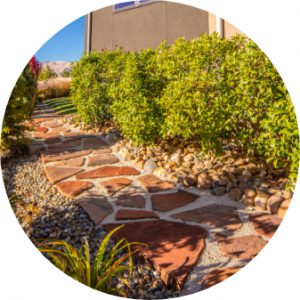 Our experienced and highly skilled installation crews always use the industry's premier products to complete your project—ensuring your landscaping will withstand the test of time. Because we're not just committed to excellence: we're committed to excellence that lasts.
Irrigation
All materials are commercial grade and installed to the manufacturer's exact specifications.
Planting
All nursery stock is sourced solely from Oregon and California and is of the highest quality.
Turf
We use a blend of climate-appropriate grasses. We rototill, remove rocks, and incorporate premium top soil with amendments to give your sod the proper nutrients and ideal environment for lasting health and growth.
Hardscapes
Pavers, retaining walls, and flagstone are always installed by ICPI certified crew members. Reno Green Landscaping is a licensed paver installer.
PAST RESIDENTIAL LANDSCAPING PROJECTS