Reno Green: Your South Reno Landscape Company
Reno Green Landscaping is the leading landscaper for South Reno residents and businesses. We are a full-service landscape company offering everything from lawn maintenance and irrigation to landscape design and snow removal services.
From high-end retirement communities to sprawling family developments, South Reno is growing considerably fast and so is the need for green infrastructure. Neighborhoods such as Damonte Ranch, South Meadows, Galena, and the Virginia Foothills make up South Reno. Whether you are retiring and want a low maintenance landscape, or you just starting a family and want a play area for your children, Reno Green Landscaping is fully equipped to design and install the landscape of your dreams.
A continued trend in the landscape industry is low maintenance landscaping. Some elements of low maintenance landscaping include low maintenance plant material, artificial turf and hardscaping.
Low Maintenance Plant Material

Plant selection is an important part of the design process. Low maintenance plants should require little pruning, fertilization and clean up.
Space is an important factor of plant selection and can help reduce the need for regular pruning. When selecting low maintenance plants, pay attention to the mature plant size and make sure you have enough room for the plant to spread out.
You also want to take fruit and leaf debris into consideration. Some plants that can be low maintenance in the landscape when given enough room to grow include, Mugo Pine, Euonymus, Blue Star Juniper, Daylilies, Stonecrop and Yucca.

Many people are requesting artificial turf in their landscapes as a low maintenance turfgrass alternative. Artificial turf doesn't require weekly mowing or regular irrigation like living lawns do, but it does require some regular cleaning, similar to your outdoor rugs. If you are looking for an alternative to turfgrass, artificial turf may be an option for you.
Remember all artificial turf is not the same quality, so you want to do some research or talk with your landscape designer before choosing a brand and thickness.
Also, note that artificial turf is technically a hardscape, so it can get 20-50 degrees higher than natural grass. You can reduce the temperature by spraying it with water, especially during the hot summer months.
You can learn more about artificial turf by reading this article by Water Use It Wisely.
Adding functional hardscaping is a great low maintenance landscape option. You may want an outdoor seating area, kitchen, or a fire pit for spending time with your family. Once installed with commercial-grade materials, your hardscape will last for many years with little to no maintenance required. Here are some Reno Green landscapes to get you inspired.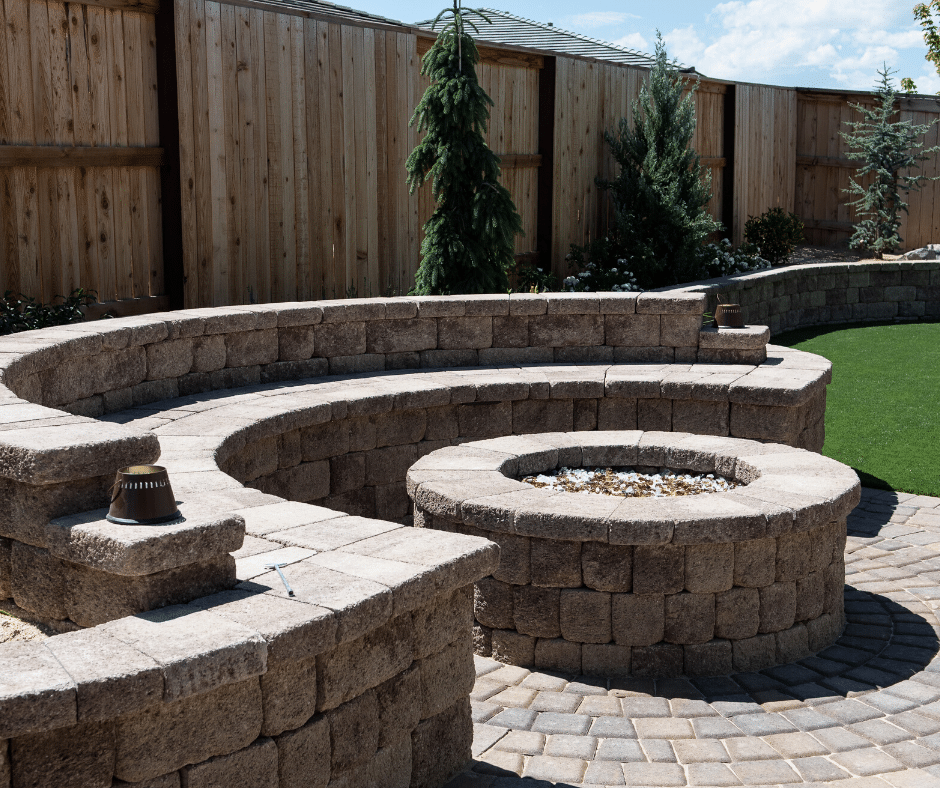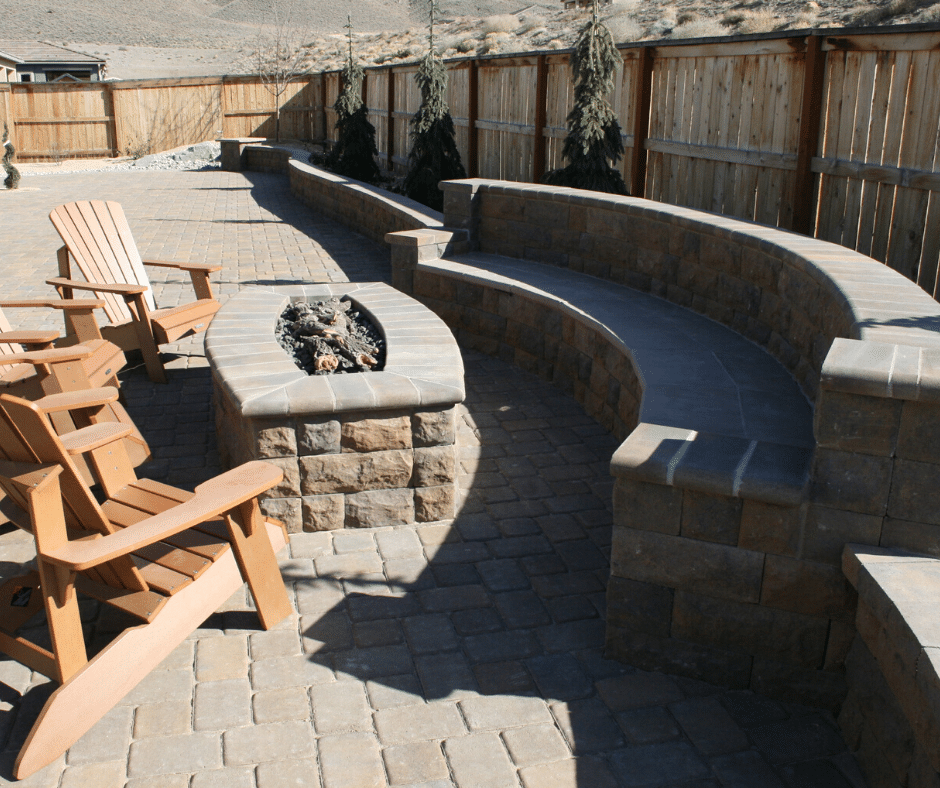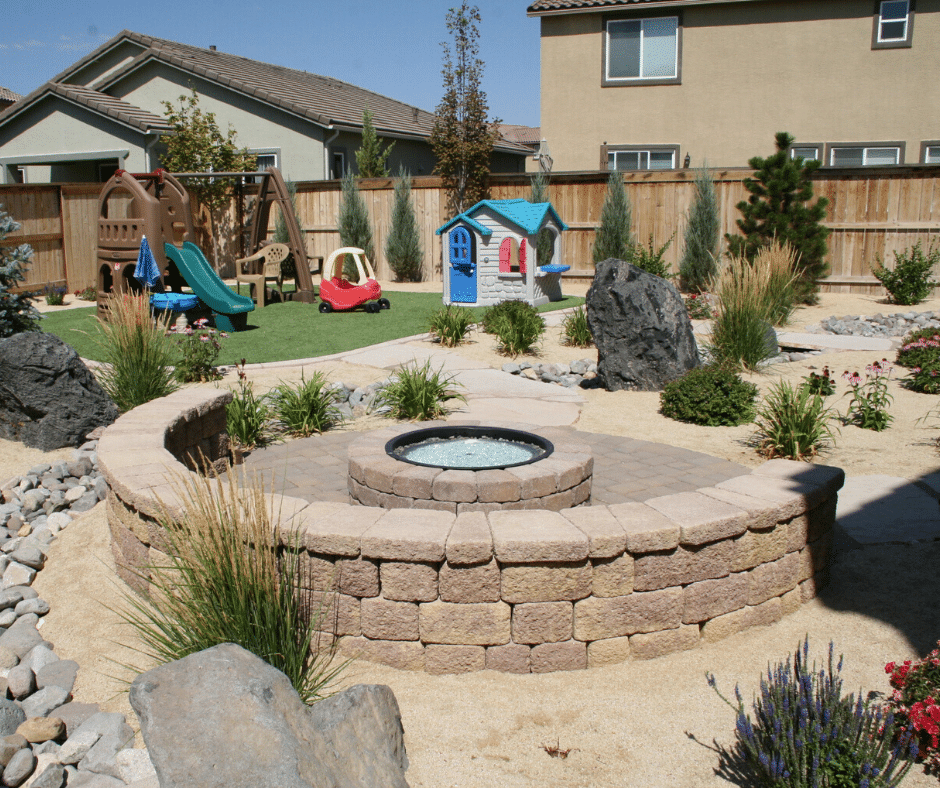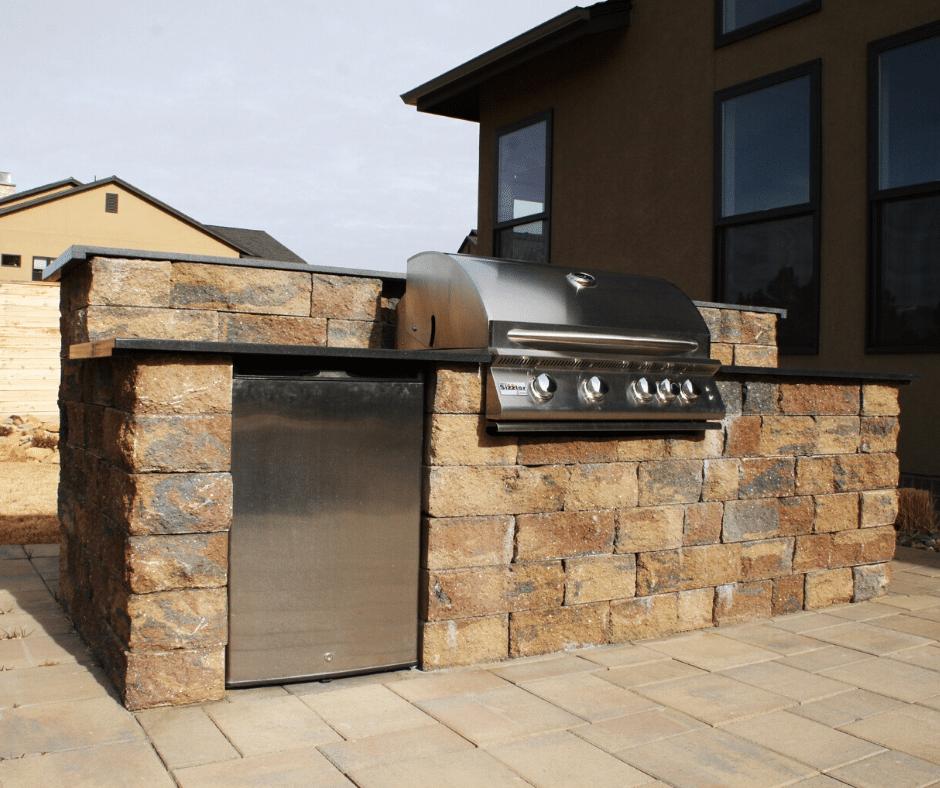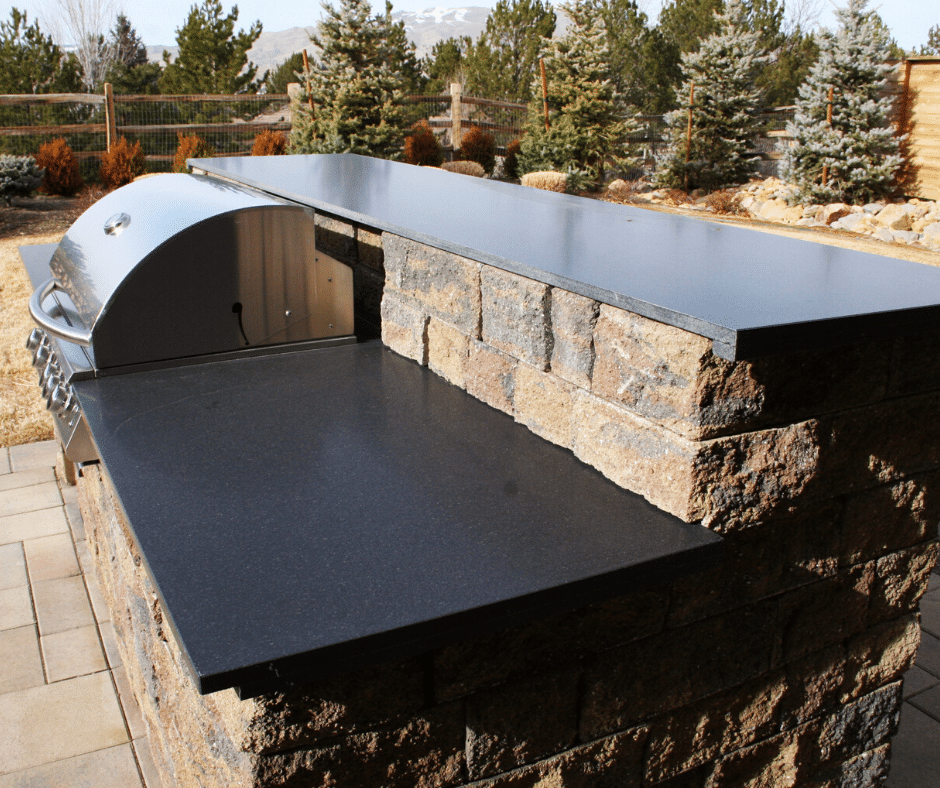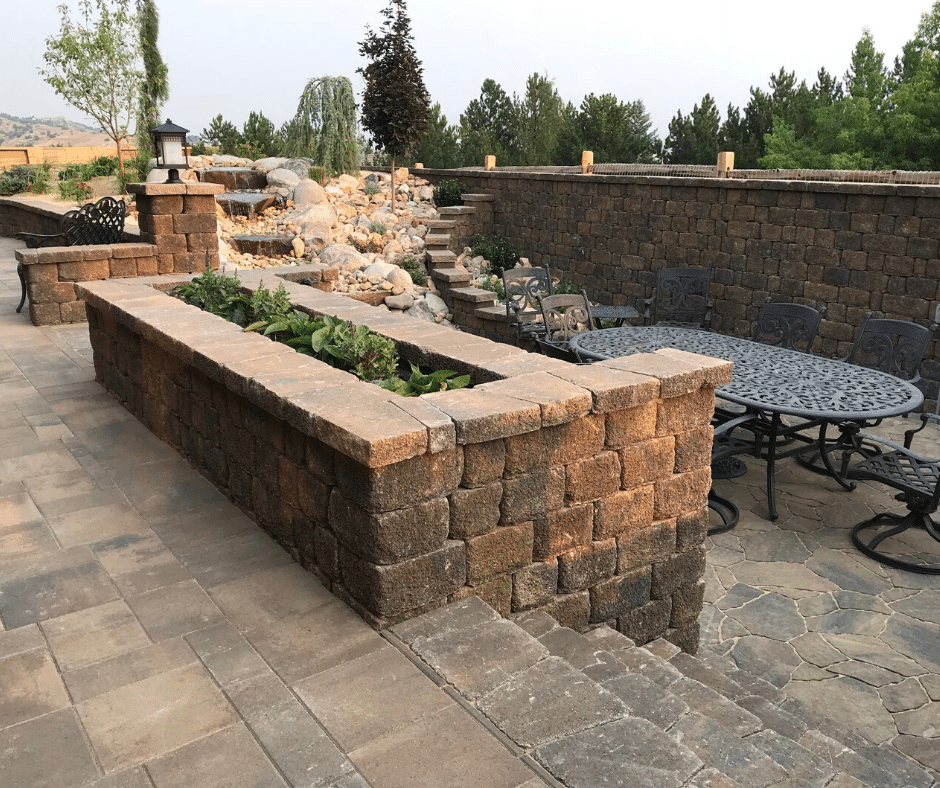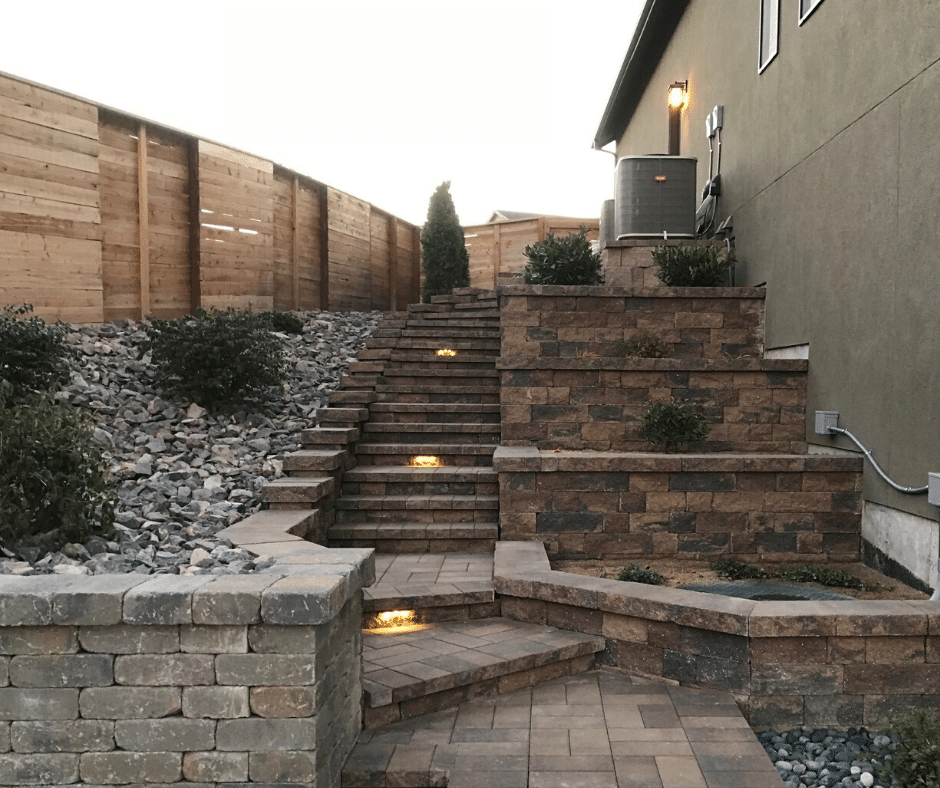 Reno Green's Landscape Services in South Reno
Looking for a landscape company to design, install and maintain your South Reno property that has extensive experience in the area? Reno Green Landscaping has been the local industry expert since 1975. Reno Green offers landscape design, installation, maintenance and irrigation services in the South Reno area.
LANDSCAPE MAINTENANCE SERVICES
Weed, debris and leaf abatement
Clean ups
Tree and shrub pruning
Insect and disease management
Water feature maintenance
Planter bed care
Annual color rotations
Winter watering
Activity reports
DESIGN & INSTALLATION SERVICES
Low-Voltage Lighting Systems
Annual Color Rotations
Irrigation sprinker system repairs and maintenance
System winterization and activation
Water schedule management
Smart controller installation
Irrigation design and installation
Irrigation system retrofits
Water feature maintenance and troubleshooting
Snow and ice control for sidewalks and walkways
Mechanized snow removal for streets and parking lots
Salting/Sanding
Property maps indicating scope of work, snow pile locations and areas of special concern
*Snow and ice control services are available to our current maintenance clients and is offered as a separate contract.