IRRIGATION WATER AUDIT SERVICES
Reno Green: Reno's Irrigation Specialists
Professional Irrigation Starts with Education
Reno Green Landscaping offers irrigation water audit services as well as comprehensive landscape maintenance services including, lawn maintenance, pruning, pest management, irrigation scheduling and repairs and more. Contact us today for a maintenance estimate.
Training and education are essential
Professional irrigation services start with proper training and education of irrigation specialists. From the newest irrigation technologies to important certifications, Reno Green Landscaping's irrigation specialists are proficient in it all.
Our irrigation specialists are QWEL (Qualified Water Efficient Landscaper) certified, meaning they have been trained by the best in the irrigation and horticulture fields to install and maintain water-efficient irrigation and sustainable landscaping. Aside from their certification, Reno Green Landscaping provides continuing education throughout the year to develop our specialists to be able to meet our client's needs.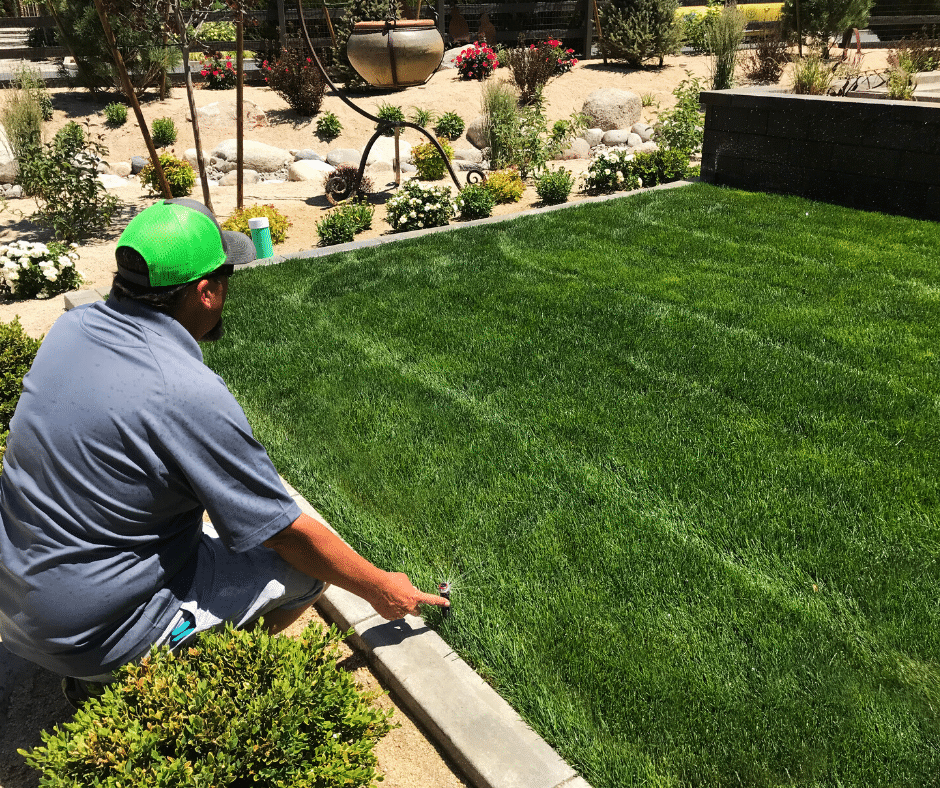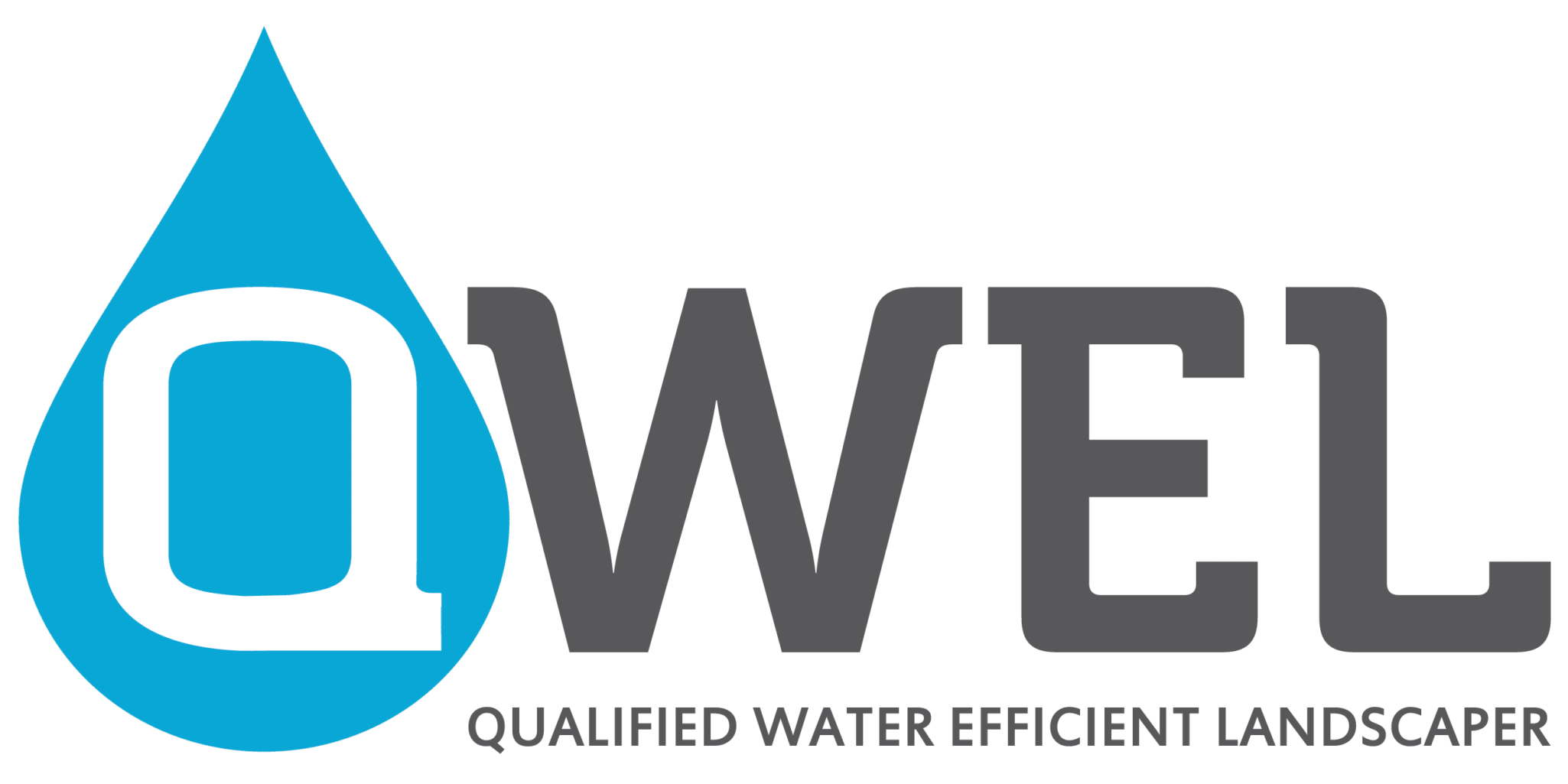 QWEL is an educational certification program offered by University of Nevada, Reno Extension for green industry professionals to learn how to use water more efficiently in the landscape. The program was adopted by Extension in 2018 in partnership with Truckee Meadows Water Authority and the Nevada Landscape Association. Participants go through three days of intense training to learn about water-efficient irrigation, irrigation scheduling, water auditing and sustainable landscape practices. Reno Green Landscaping's Mark Thompson even teaches several of the classes. Graduates must pass a tough 100 question exam and perform a hands-on irrigation water audit to earn their certification. They also must earn continuing education units every year to keep their QWEL certification.
Our Staff is QWEL Certified
Several of our staff members and irrigation technicians have earned their QWEL certification. With these skills, our QWEL certified professionals ensure our properties are using water efficiently and with the least water waste possible. To reduce water waste and effectively schedule irrigation, our QWEL certified professionals can perform irrigation water audits.
An Irrigation Water Audit
During the audit, our techs run the irrigation system and inspect for irrigation issues. This includes broken sprinkler heads, sprinklers spraying the wrong direction, a severed drip line, missing emitters, obstructions, etc. They flag issues they see and repair as needed. Our irrigation specialists keep everything they need in their trucks which means prompt service for our clients as well as cost savings.
After obvious issues are repaired, they perform a catch can test using dozens of plastic catch cans set out in a grid pattern on lawn areas. After running the irrigation for a set amount of time, the irrigation specialist inspects the amount of water that lands in the cups. By doing some quick math, the catch can test will provide them with irrigation efficiency and help them decide on an appropriate schedule for the sprinkler system. In some cases, recommendations for system upgrades are made.  The schedule changes will take into consideration evapotranspiration and other weather information for the location as well as plant needs. These changes can reduce water waste by 30-50% while saving our clients money.
Reno Green Landscaping is one of the only landscape companies to regularly perform irrigation water audits for our clients.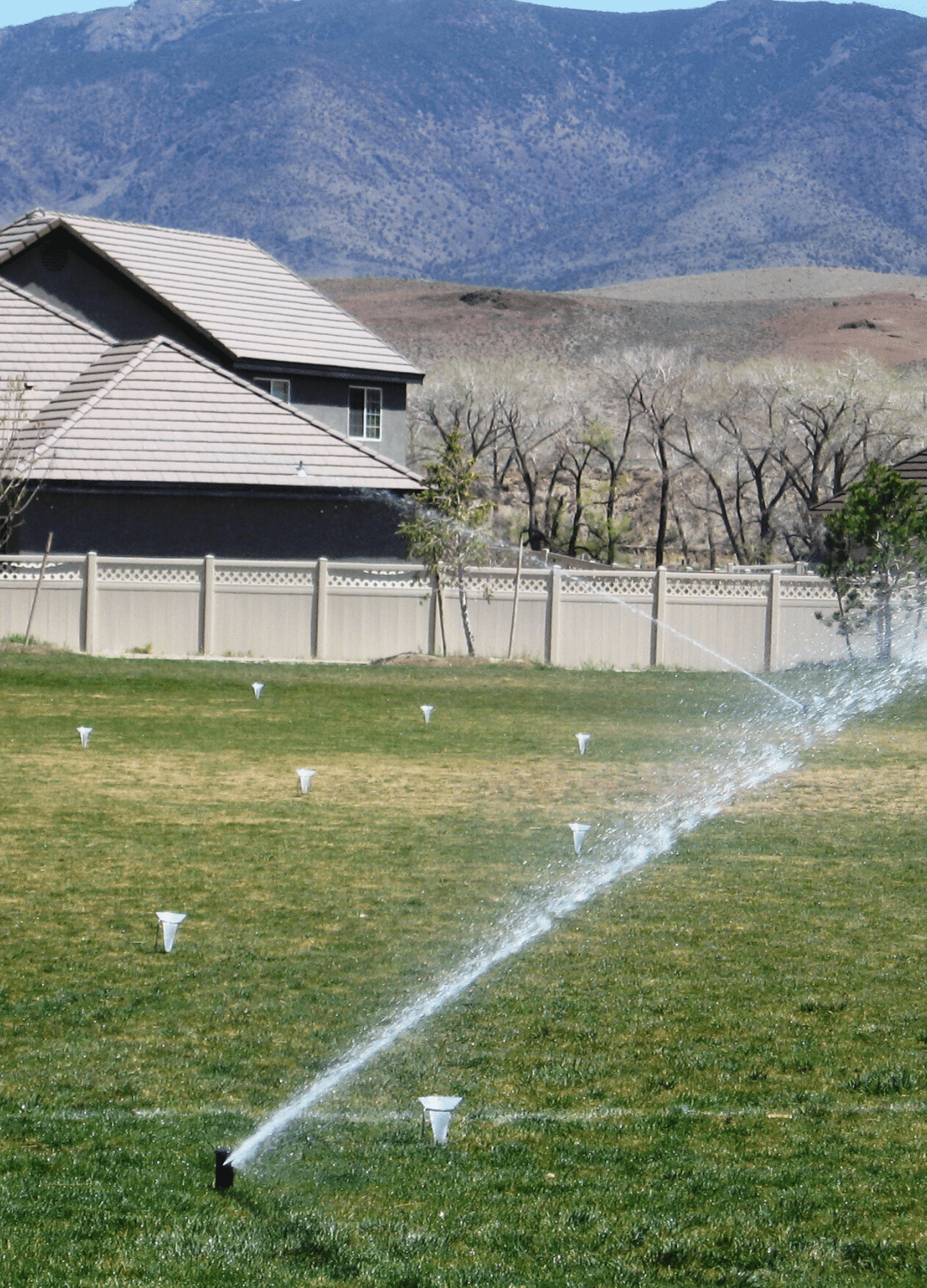 Irrigation sprinker system repairs and maintenance
System winterization and activation
Water schedule management
Smart controller installation
Irrigation design and installation
Irrigation system retrofits
Certified water audits
Water feature maintenance and troubleshooting