Choosing a Landscape Provider for Your Commercial Property:
Mow, Blow and Go vs. Full-Service Landscaping
It can be challenging to choose a landscape provider to maintain your commercial property, though when you know what to look for and are armed with knowledge of the industry, you can whittle down your list and make an informed decision.
We often find people are unaware of the distinction between mow, blow and go and full-service landscaping. It's important to know the difference, so you can choose which one is best for your commercial landscape.
What is Mow, Blow and Go landscaping?
As its name states, Mow, Blow and Go services are just that. The company often has a couple mowers, line trimmers and blowers they use to care for turfgrass areas. They may also clean up debris such as garbage on commercial properties.
These types of companies are great for people who don't want to pay for the maintenance of their own tools and hire internal staff and would rather hire an outside company to mow their lawn on a weekly basis.
Take note, they do not care for other plant material or the rest of your property such as in mulched areas and parking lots. Most of the time, they do not offer leaf or weed removal either. If you want to care for the rest of your commercial property and just need a company to care for the lawn areas, then a Mow, Blow and Go company is just what you need.
We suggest that you take a close look at their contract's scope of work, including their lawn care routine. Some companies just do the weekly maintenance, but not the annual maintenance like aeration and fertilization. If they do not provide these services, you need to keep up with this yourself or hire another company to handle this. Also, double check that they provide weed control in lawn areas. You don't want weeds taking over the lawn because they aren't doing this for you. If they don't, we recommend selecting a different company or doing the weed control yourself.
If you select a Mow, Blow and Go company to maintain your commercial property, you may also except to hire several other contractors to take care of services that full-service landscaping companies offer such as pest management, irrigation repairs and maintenance, snow removal, and landscaping enhancements.
What is Full-Service landscaping?
Full-service commercial landscaping companies don't just care for lawn areas; they take a comprehensive approach to your commercial property with an array of services. Companies like Reno Green Landscaping provide full-service maintenance for all properties we service, no matter how small.
Full-service landscaping maintenance involves understanding your goals and creating a maintenance plan that aligns with them. It usually starts with a spring clean-up to get the property in tip-top shape for the season. This includes in-depth cleaning, pruning, weed control, fertilizing all plant material, aeration of turfgrass, and raking mulched areas. Also, in spring, full-service companies turn on and and check for repairs. Most full-service landscape companies apply pre-emergent herbicides in the winter months to planter bed areas to reduce weed issues before they become a problem.
Throughout the season, full-service landscaping companies trim and hedge regularly based on plant material needs and after flowering is complete. These companies maintain commercial landscapes on a weekly basis including lawn care and maintenance, weed and leaf abatement, garbage removal, insect and disease inspection, planter bed care, and water feature maintenance. Your landscape is maintained and serviced weekly to ensure your commercial property is looking its best.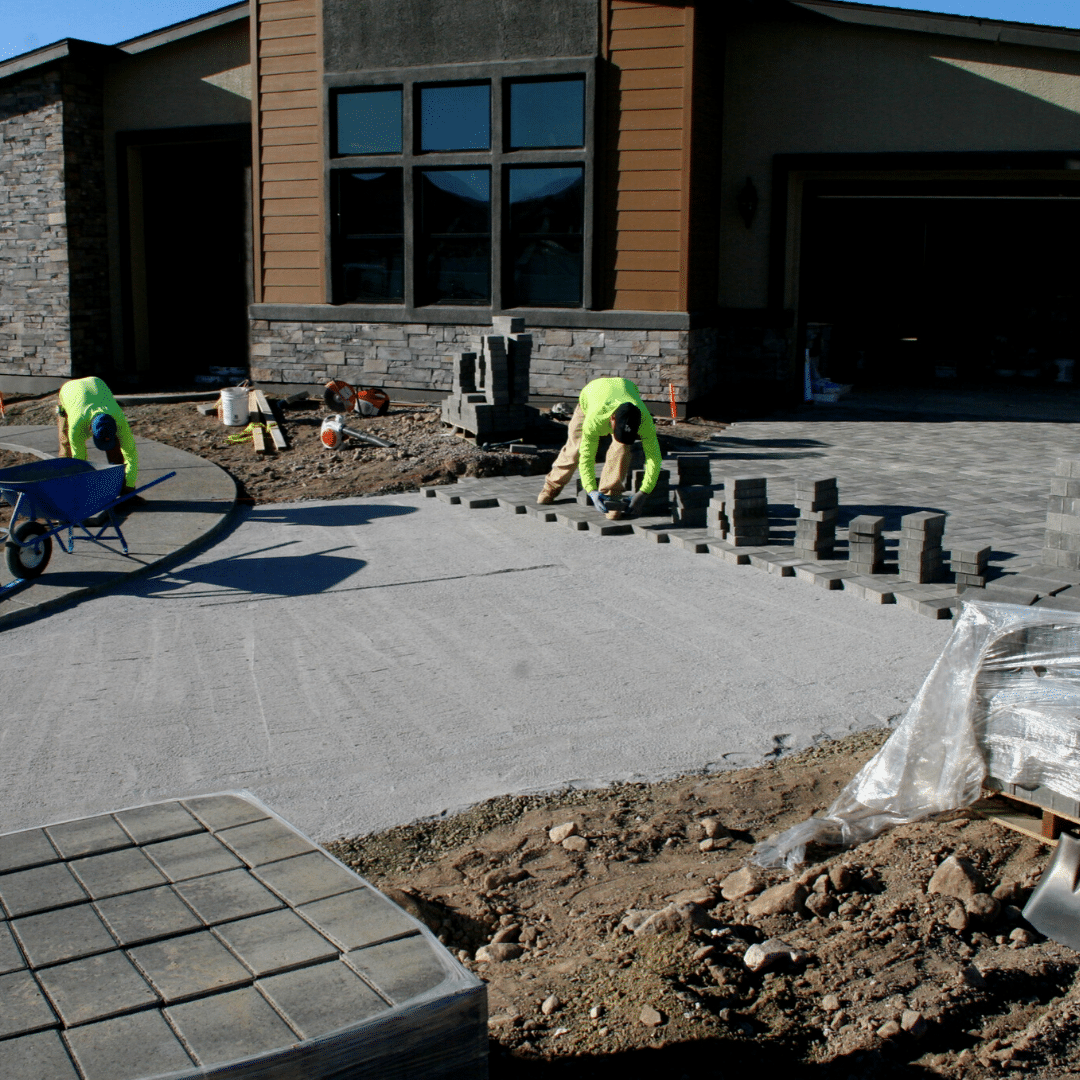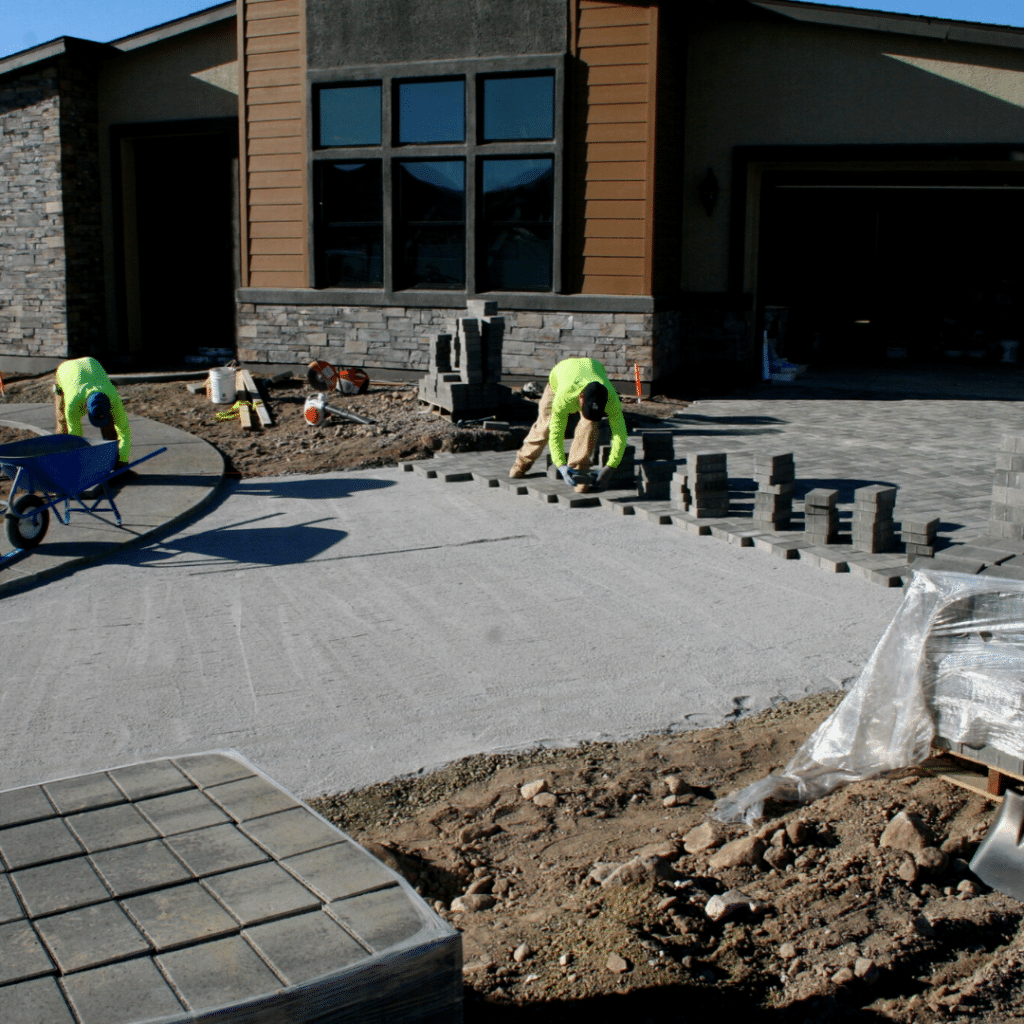 Full-service landscapers provide irrigation services from regular maintenance and repairs to water auditing and scheduling. When you select a full-service commercial landscaping company, you have experienced irrigation auditors available for consultations, providing recommendations for reducing water usage and making sure your irrigation system is as efficient as possible.
Before winter's freezing temperatures set in, a full-service landscaping provider shuts down your irrigation system and winterizes it to protect it from freeze damage. They perform leaf abatement and depending on the amount of snow received, they continue to service your commercial property to remove debris and offer wintering watering services when our area experiences a prolonged drought.
Good full-service landscaping companies also offer activity reporting, budgeting and long-term planning because they are invested in your property's success as much as their own. To top it off, many full-service companies offer snow removal services, so you don't need to manage another vendor during winter.
If you are looking for a lasting partnership with a landscape company that will take care of your commercial property so you can focus less on managing vendors, then a full-service landscape company is the way to go! Reno Green Landscaping offers all these full-service landscaping services for our clients because we strive to take care of their properties so they can have peace of mind. Our goal is to reduce our client's workload and take care of problems before they arise. We think it's best to be proactive in our commercial landscape services, and our staff communicates in real-time for prompt service. If you are interested in a complimentary estimate for full-service landscape maintenance, contact us today
online
or at 775.852.8952.