Reno Green: Your Fernley Landscape Company
Reno Green Landscaping is the leading landscaper for Fernley, NV residents and businesses. We are a full-service landscape company offering everything from lawn maintenance and irrigation to landscape design and snow removal services.
Only 30 minutes from the Greater Reno area, Fernley, NV has caught the eye of big business because of its affordable industrial parks and development opportunity. With business comes jobs and subsequently, housing developments are popping up as well. It is projected that Fernley will reach 30,000 people by year 2021.
In a high-desert town, Fernley landscapes give the community a sense of place with xeriscape design elements. Reno Green Landscaping has expert knowledge of xeriscaping including low water use plant selection, rock mulch installation, boulder placement, dry creek bed design and installation and hardscape elements that provide function to your landscape.
Xeriscape Landscape Design

Low Water Use Plant Material
When looking for low water use plant material, look no further than native Nevada plants. They are climate adapted to withstand our intense summer heat and freezing winter temperatures. There are many native Nevada plants that are beautiful in a Fernley landscape. For a larger list of low water use plants for your Fernley landscape, see this Factsheet by University of Nevada, Reno Extension:
Evening-primrose (Oenothera macrocarpa)
Globemallow (Sphaeralcea species)
Fernbush (Chamaebatiaria millefolium)
Silver buffaloberry (Shepherdia argentea)
Rocky Mountain maple (Acer glabrum)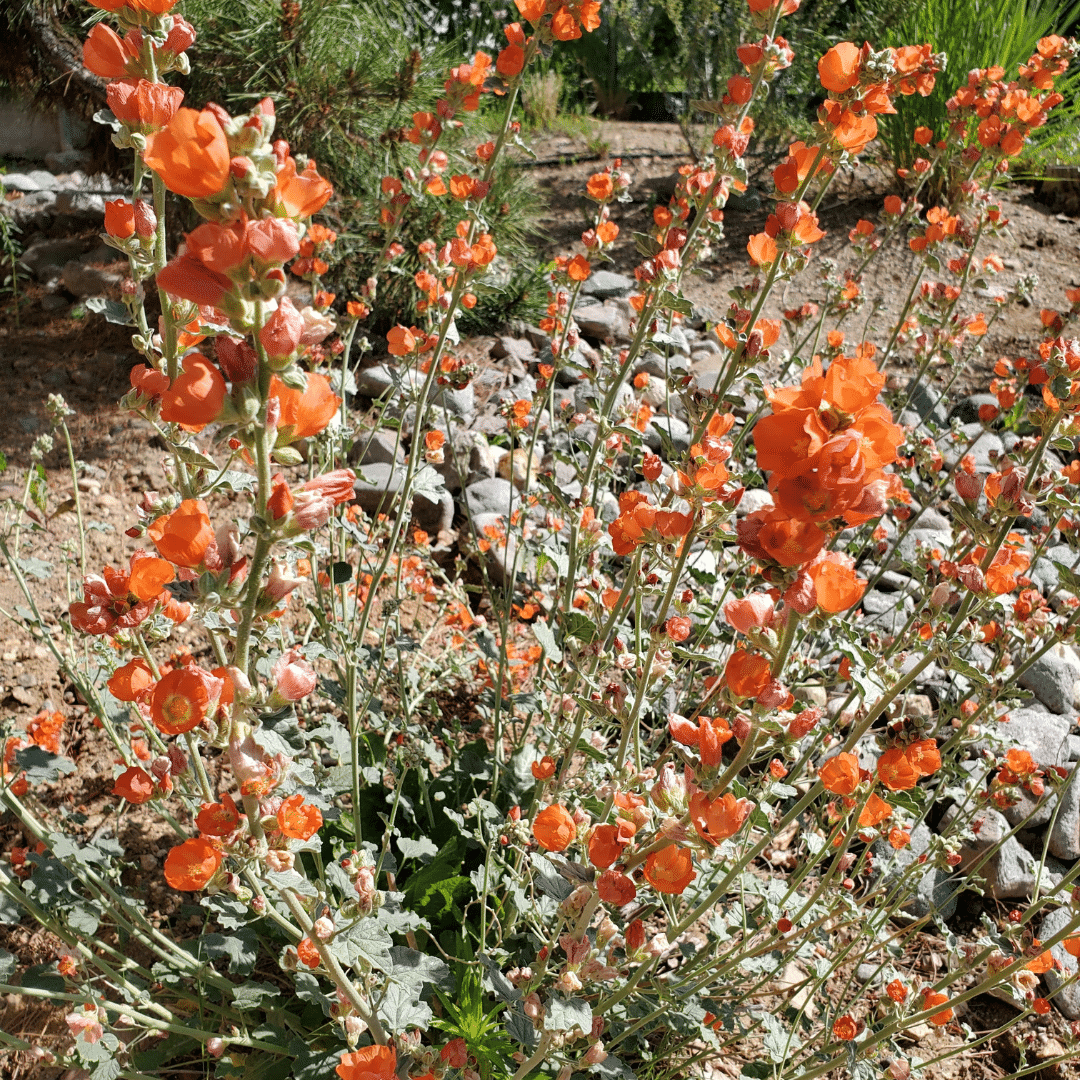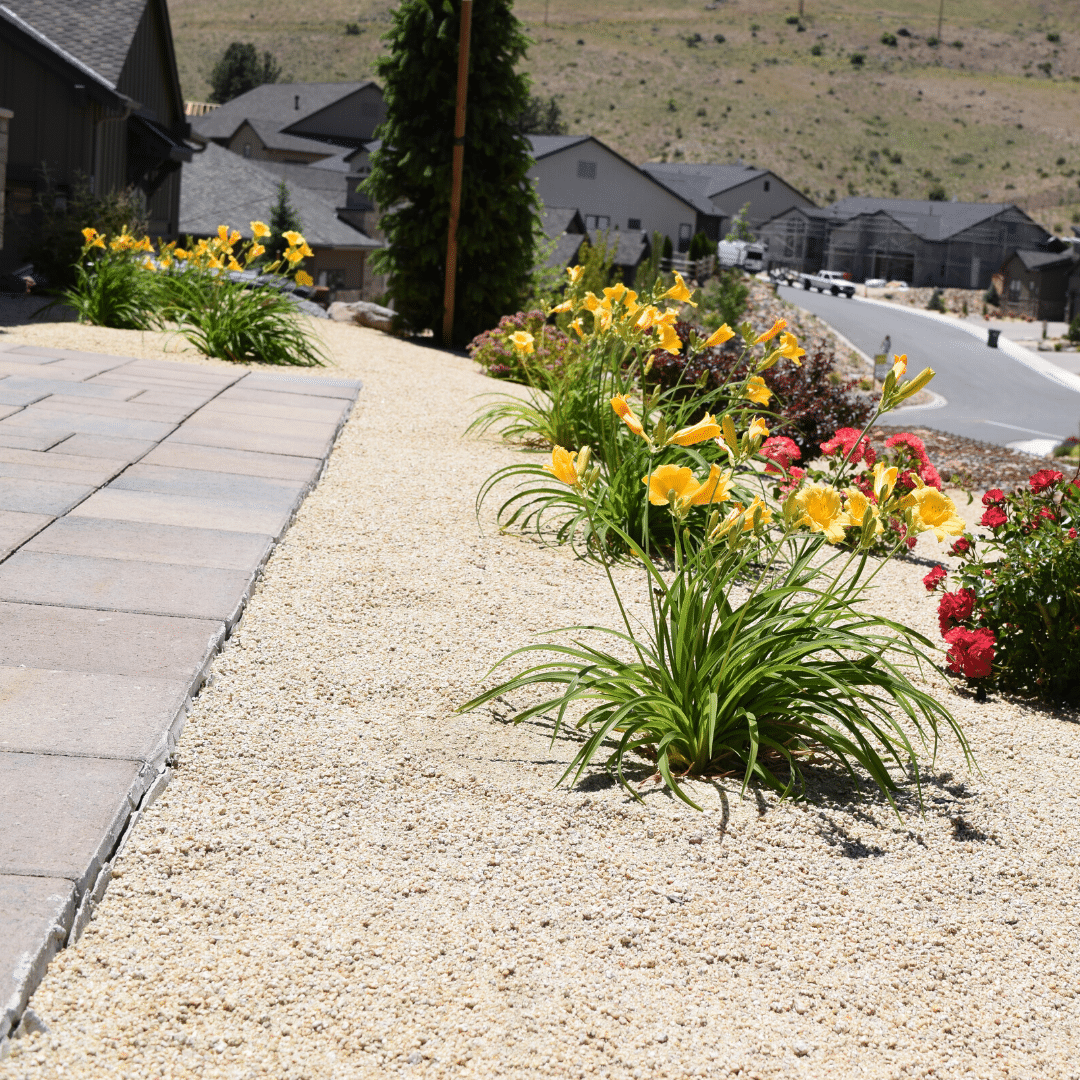 Rock and Decomposed Granite (DG) Mulch
Xeriscapes often have rock or DG mulch mimicking our sandy native landscapes. Nevada native plants often thrive in landscapes with rock mulch, though if you are using plants that thrive in soils with high organic matter, it is suggested to use organic mulch around the base of these plants. Organic mulch will breakdown over time and add nutrients and organic matter to the soil.
Boulder Placement
Any xeriscape looks great with some large boulders placed strategically around the landscape. Your landscape designer can help you choose and place boulders in your landscape, or you can learn more about it in this Landscape Network article.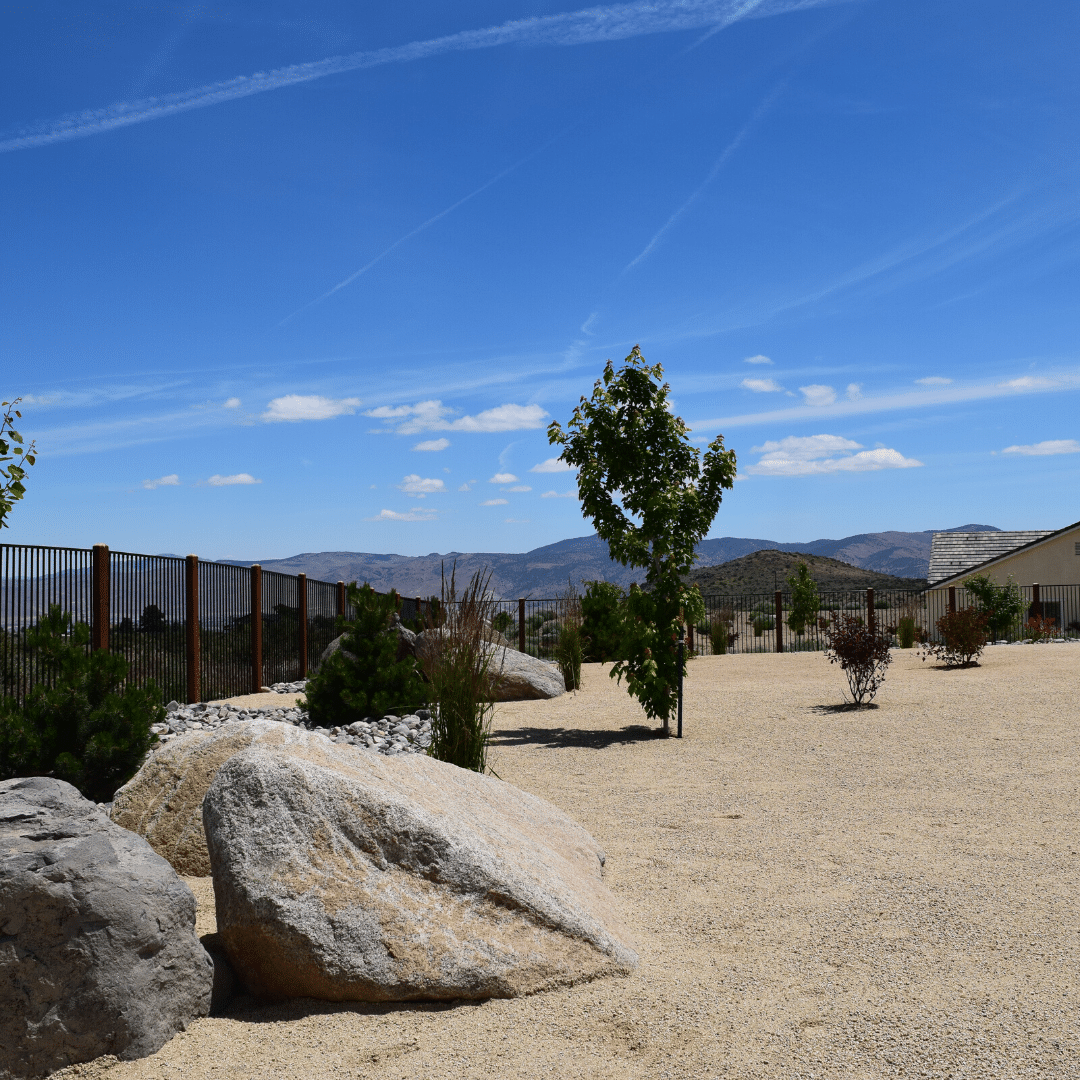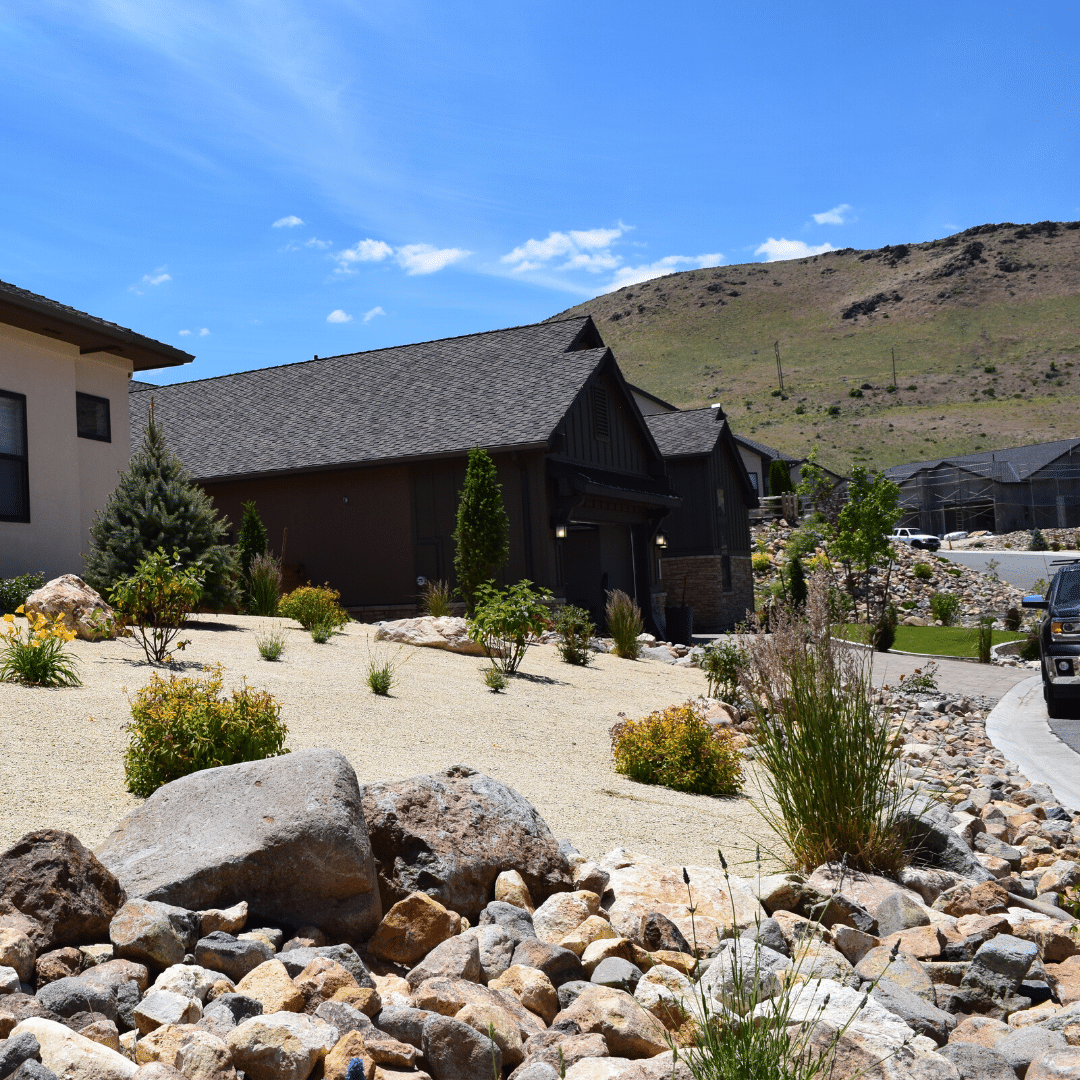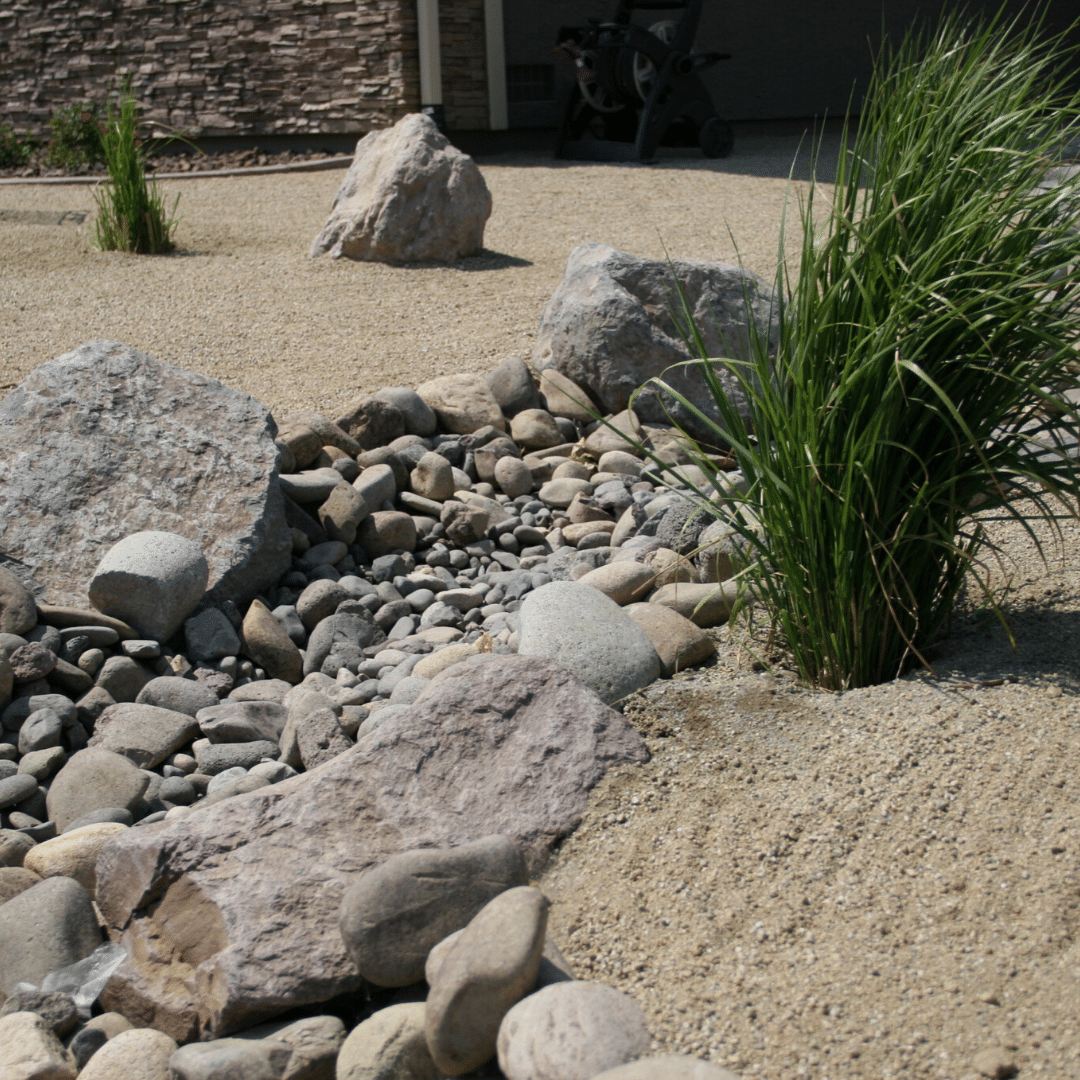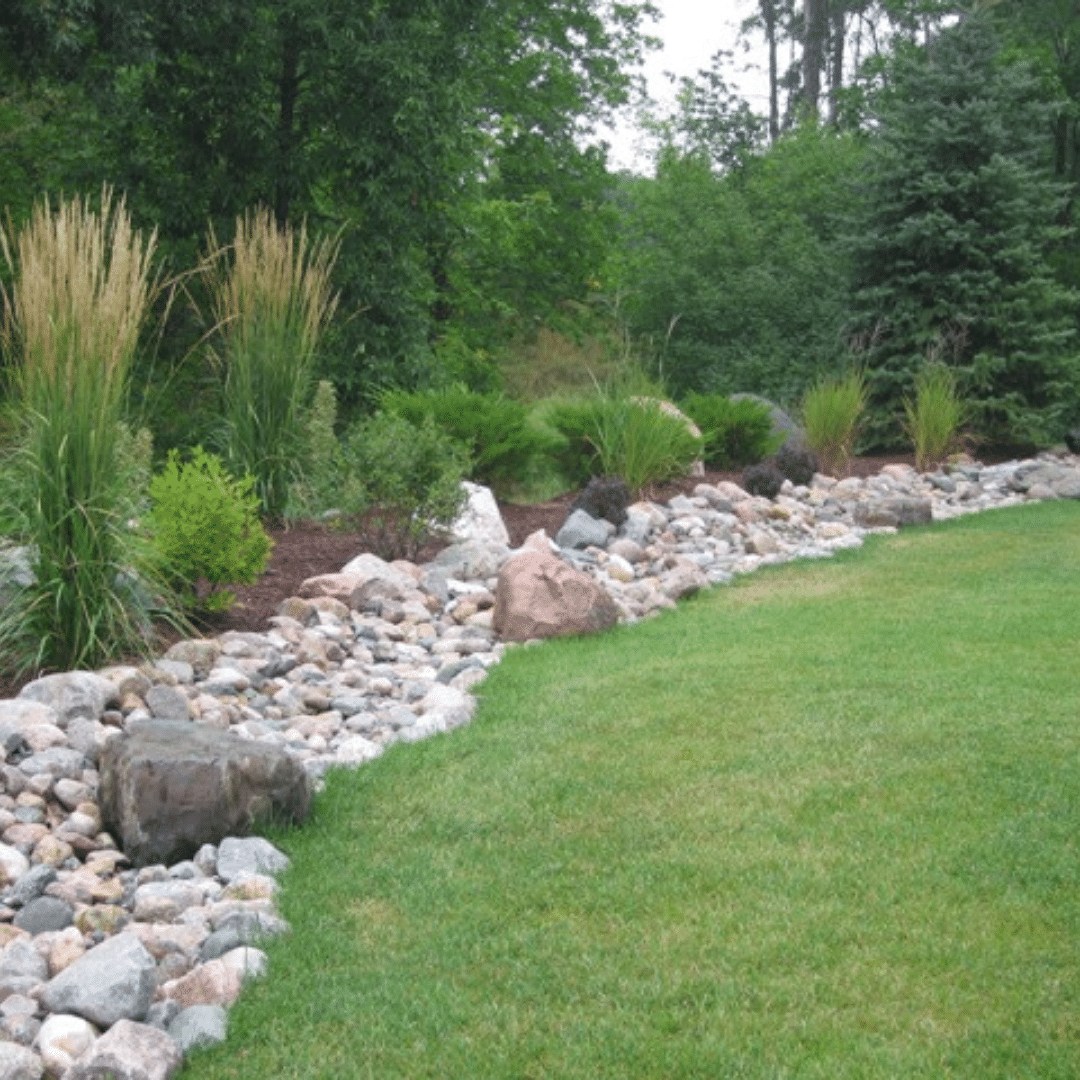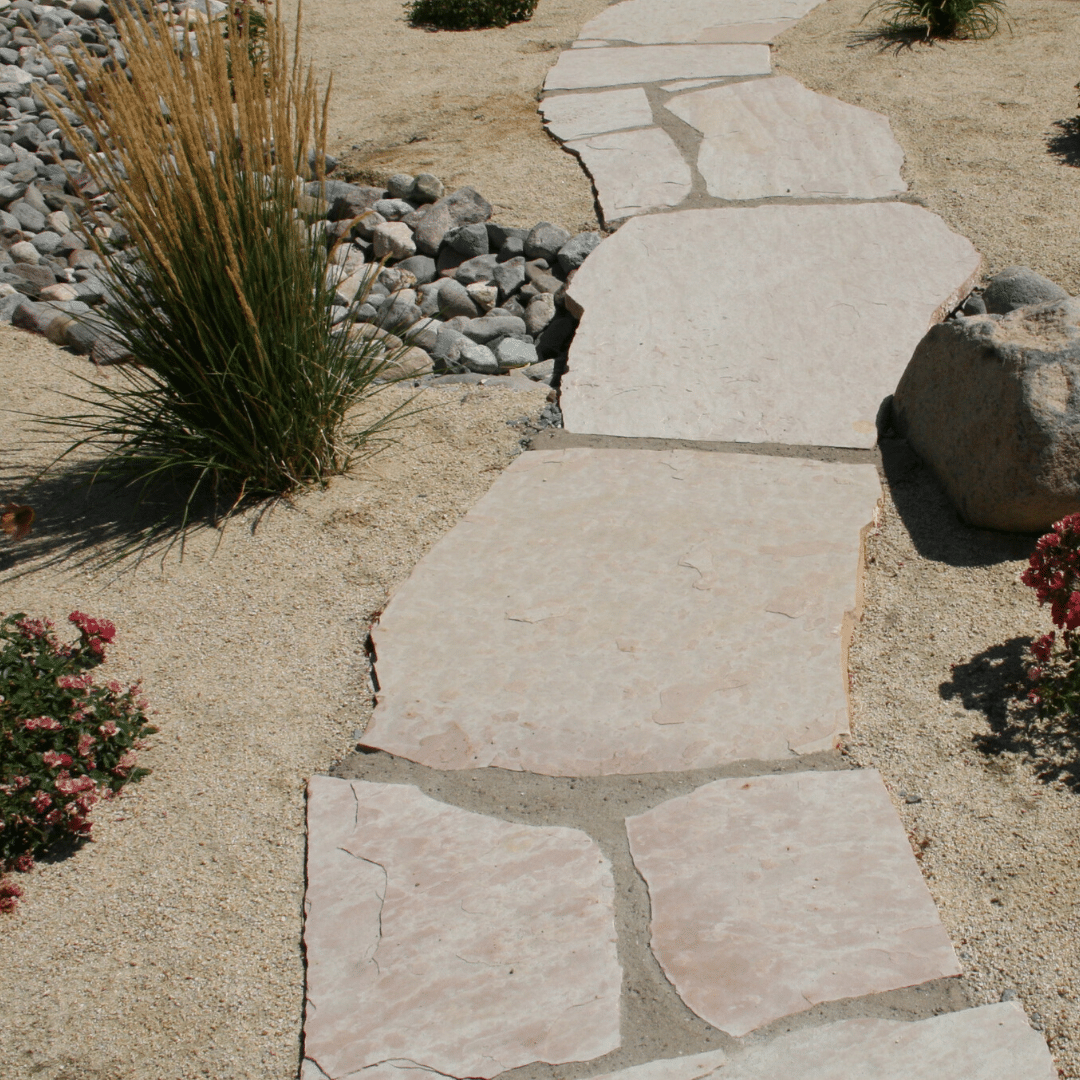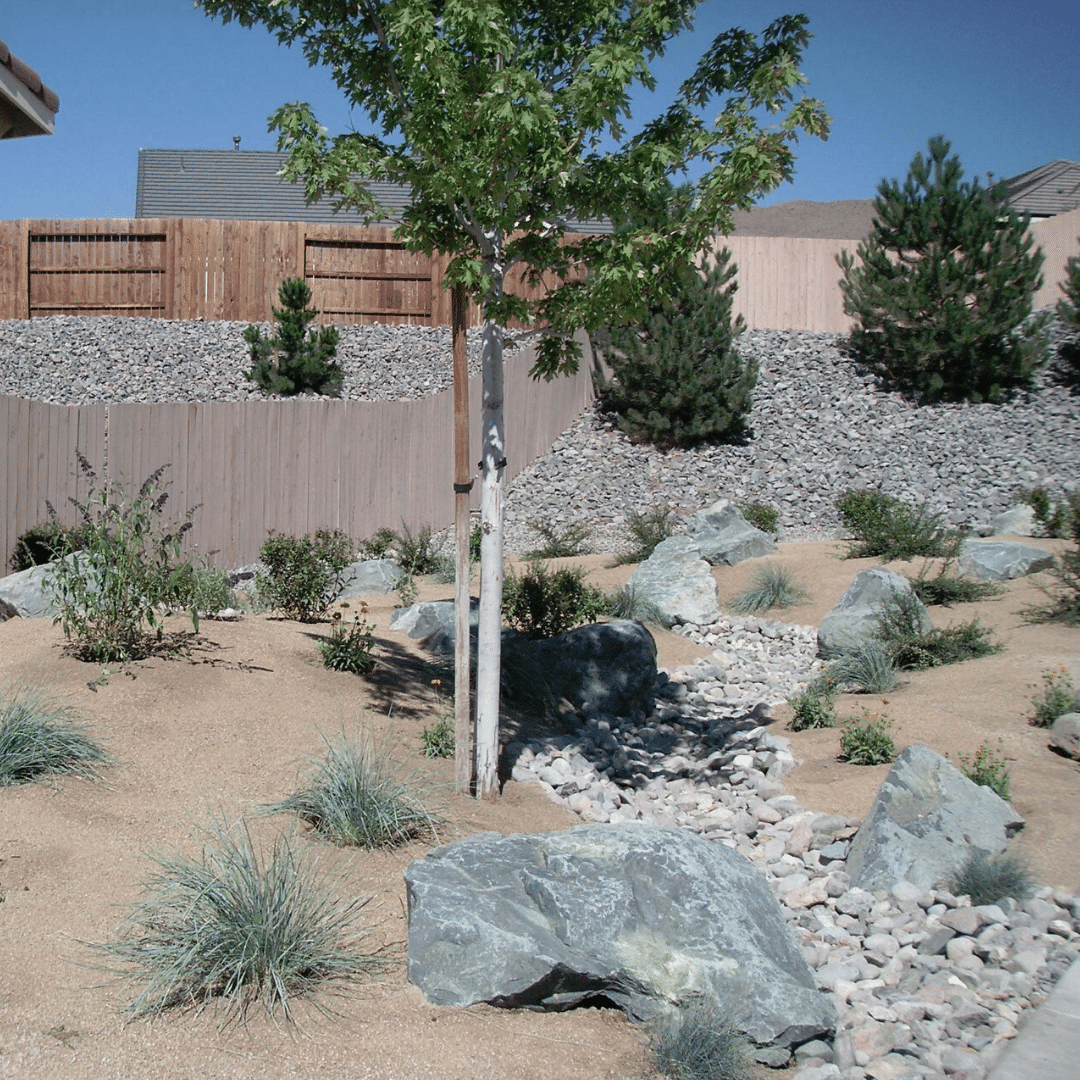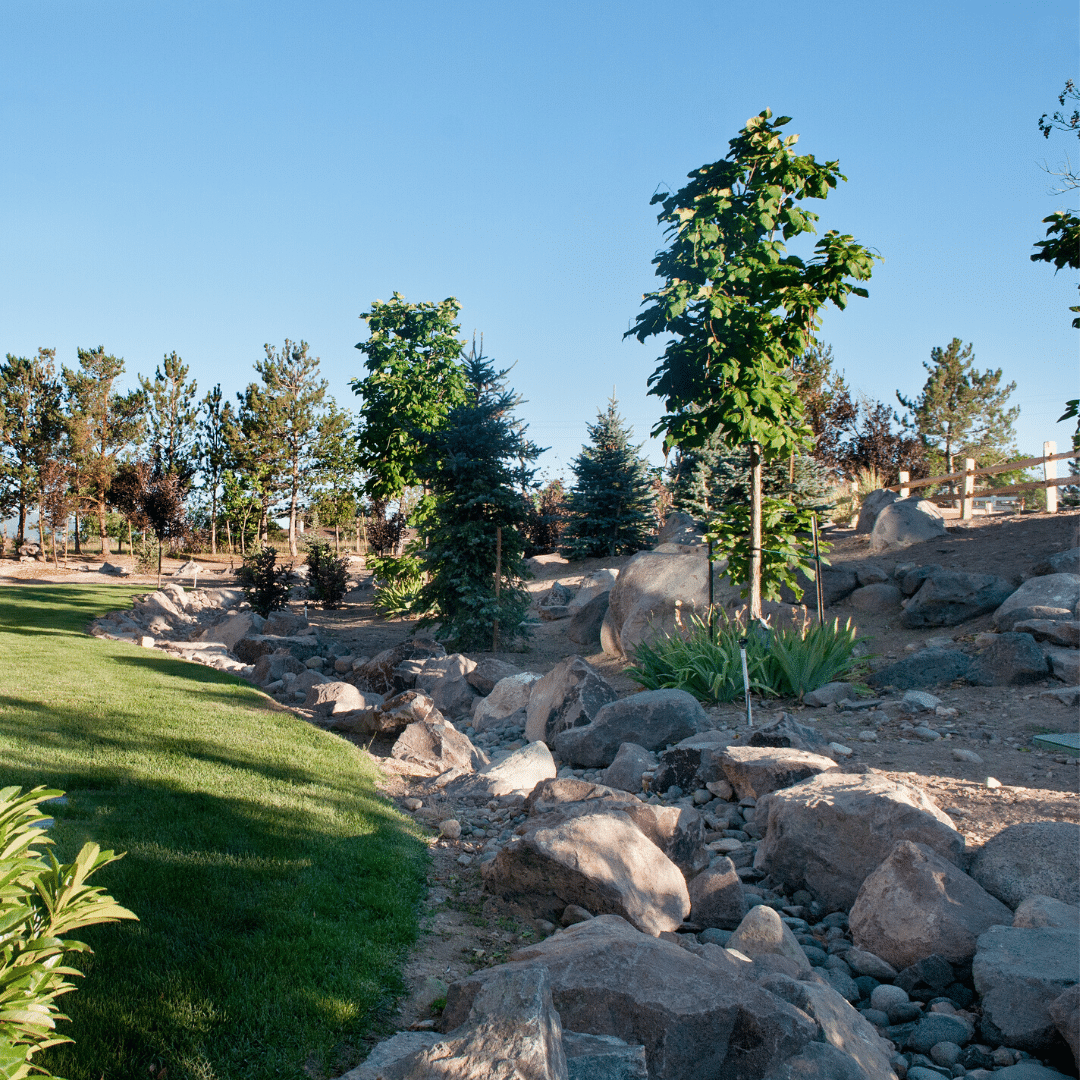 Dry Creek Beds
A xeriscape is not complete without a dry creek bed for a natural, desert-inspired feel. Dry creek beds are not only aesthetically appealing, but can also work to move rain and irrigation water from one area of the landscape to the other for a sustainable and functional design.
Here are some pictures to give you inspiration for your Fernley xeriscape.
Don't forget elements that provide function in your xeriscape, such as pathways and entertaining areas. Consider adding some pathways throughout your landscape with pavers or flagstone. Enjoy time with your family around a fire pit or have a dinner party using your outdoor kitchen. Reno Green specializes in designing and installing landscape elements that last because our skilled craftsmen use commercial grade materials.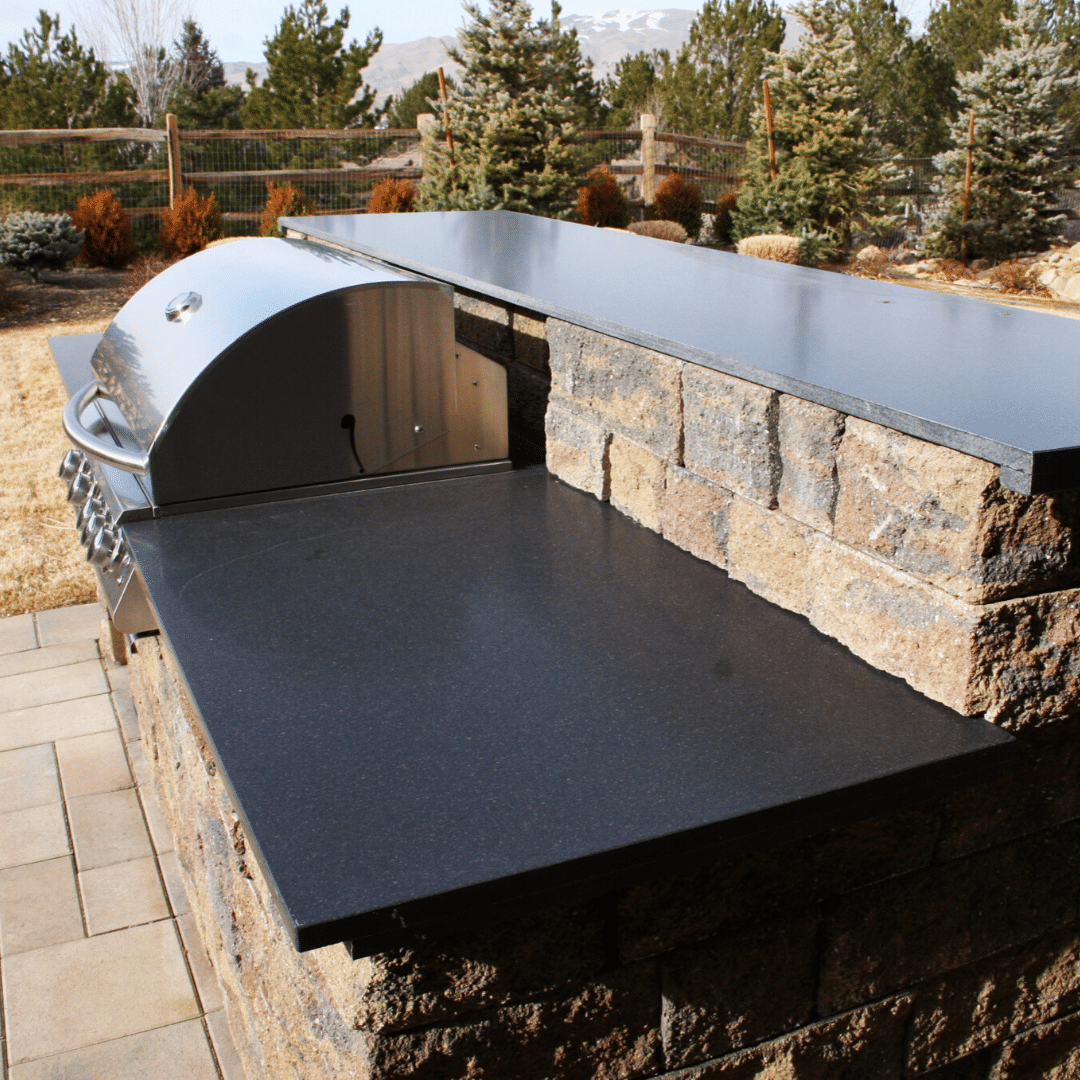 Reno Green's Landscape Services in Fernley
Looking for a landscape company to design, install or maintain your Fernley, NV property that has extensive experience in the area? Reno Green Landscaping has been the local industry expert since 1975. Reno Green offers landscape design, installation, maintenance and irrigation services in the Fernley area.
LANDSCAPE MAINTENANCE SERVICES
Weed, debris and leaf abatement
Clean ups
Tree and shrub pruning
Insect and disease management
Water feature maintenance
Planter bed care
Annual color rotations
Winter watering
Activity reports
DESIGN & INSTALLATION SERVICES
Low-Voltage Lighting Systems
Annual Color Rotations
Irrigation sprinker system repairs and maintenance
System winterization and activation
Water schedule management
Smart controller installation
Irrigation design and installation
Irrigation system retrofits
Water feature maintenance and troubleshooting
Snow and ice control for sidewalks and walkways
Mechanized snow removal for streets and parking lots
Salting/Sanding
Property maps indicating scope of work, snow pile locations and areas of special concern
*Snow and ice control services are available to our current maintenance clients and is offered as a separate contract.