The Reno Green Design Process
Hiring a landscape contractor is a big decision.  According to Landscaping Network, a general rule of thumb to spend on your landscaping is 10% of your home's value.  You need to find a contractor and landscape designer you are comfortable with, someone who understands your vision and a company with the proper licensing and expertise to install your project.
With our many years of design and installation experience, we take pride in every project.  Our goal is to create an outdoor space that is aesthetically beautiful, functional, and in line with your budget.  Whether you want a relaxing space with a hammock and a water feature, sport court or artificial turf for the family to play games, an outdoor kitchen and firepit for entertaining or a simple functional space for the kids and the dogs…we can help you realize the story that your outdoor space will tell. 
Contact Us Today!
Office Hours: Monday - Friday, 8-5 p.m.
QUESTIONS YOUR DESIGNER WILL ASK
What do you see yourself doing in your outdoor space?
What is your vision or purpose for your backyard?
What do you like about your existing landscape? What do you dislike?
Have you given some thought to your budget?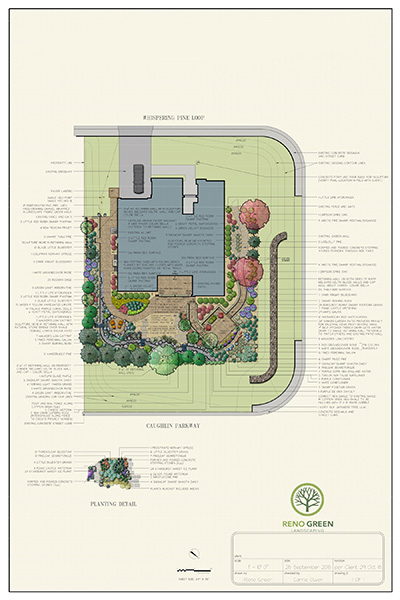 Contact us so we can learn more about your style and scope of your project.  
Through the initial consultation and onsite visit, our designers get an understanding of your vision, desired use of space and function, and define your landscape style. 
Next our designers develop the vision for your future outdoor space.  Our plan will help you visualize the details prior to installation.  We want to ensure the design speaks to you and your vision.  
The designer will schedule a plan review meeting to go over your design and initial estimate. We will discuss any revisions you would like to make and go over material selections.
Step 5: Final Estimate and Plan Presentation
In person plan and budget presentation.
Upon approval of the estimate and design, we will get you on the schedule. If required, we will assist you with HOA paperwork and plan submission.
Are you ready for
your complimentary design
consultation?