Everything You Need to Know About Artificial Turf
Custom Artificial Turf Installation
More homeowners and commercial businesses are installing artificial turfgrass as a low maintenance and low water alternative to lawn. Artificial turf has come a long way in the last decade, looking more natural and offering a longer-lasting lawn alternative.
Are you thinking about getting artificial turf in your next landscape installation? We've compiled everything you need to know about artificial turf. We hope this will answer all your questions so you can make an informed decision before investing in this product.
Our design experts can help you find the best artificial turf product for your landscape, while our installation experts will correctly install it, so it lasts for years to come. Contact us today for a complimentary consultation!
Quality Matters
Reno Green Landscaping chooses the highest quality artificial turf for every landscape installation because not all artificial turf is created equal. If you are doing it yourself, make certain you are getting the best quality product possible so that it looks natural and lasts longer.
Artificial Turf Materials
All artificial turf is made of polypropylene, polyethylene or nylon. You will also find blends of these materials to get the most natural and long-lasting product.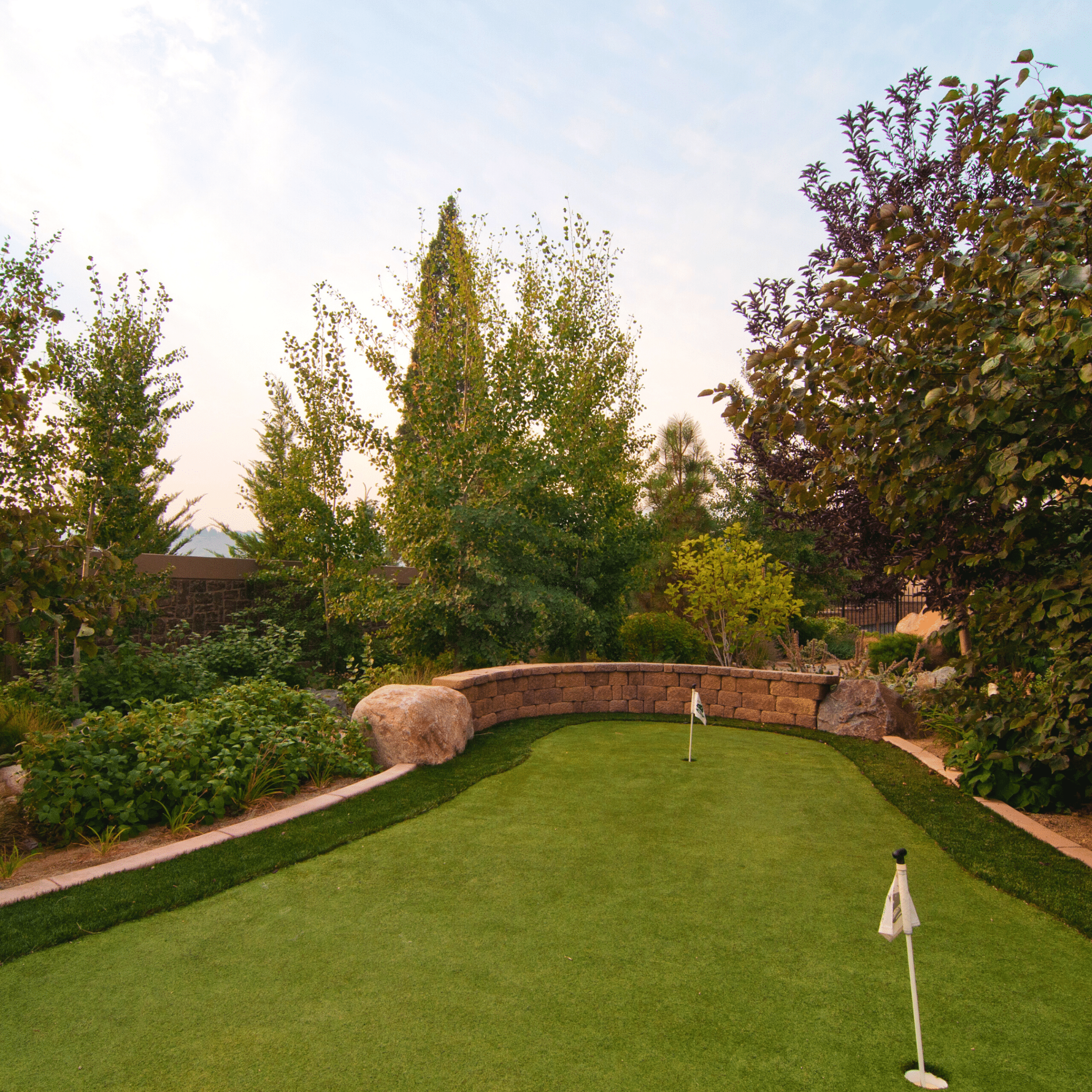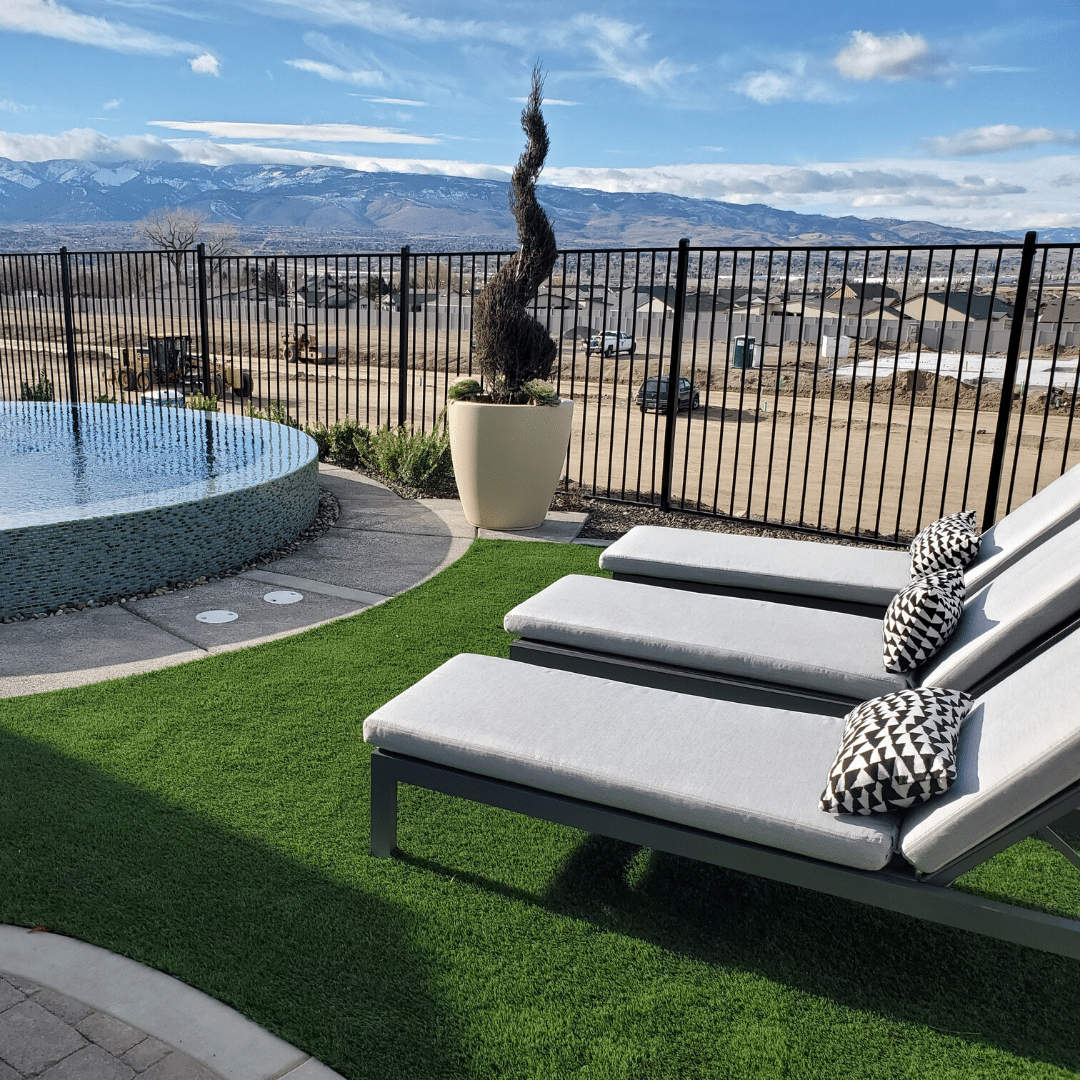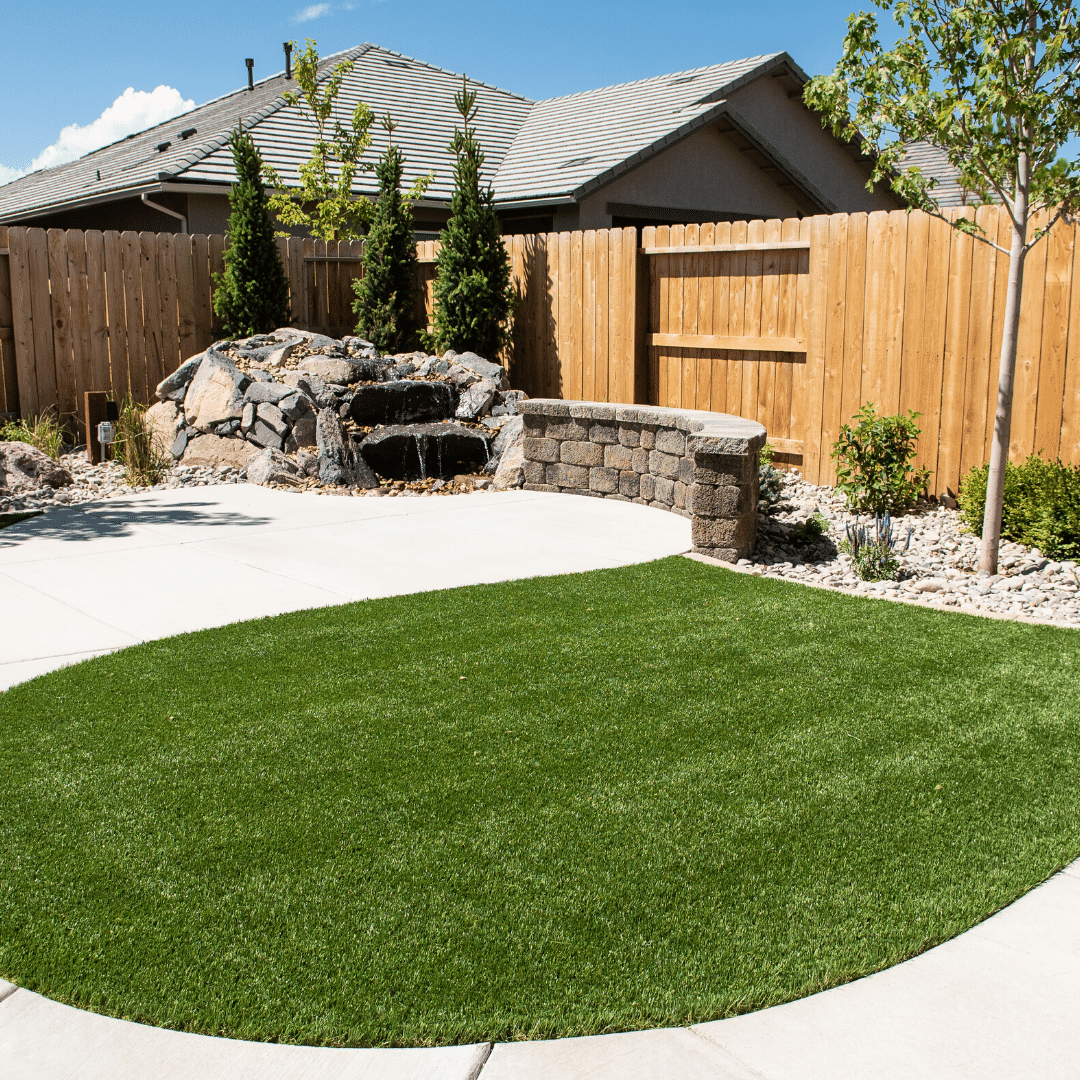 Nylon
Nylon is the most durable, yet most expensive, material for artificial turf. It can withstand the most heat and wear without any damage and therefore is mostly used for golf courses, backyard putting greens and sports fields. Due to its high cost and less natural appearance, nylon is usually mixed with polypropylene or polyethylene when used in landscaping.
Polyethylene
Artificial turf made from polyethylene is the next most expensive material and is commonly used for landscaping because of its natural appearance, softer texture and durability. Polyethylene can handle regular play, traffic and general use without much wear and tear.
We recommend using polyethylene in landscapes, especially with pets. The non-porous material will not hold odor like nylon and can be easily washed down to stop bacteria from growing.
Polypropylene
Polypropylene is the least expensive and lowest quality option. We do not recommend using polypropylene for landscaping, especially in our area, because it cannot handle high temperatures and is not very durable. The fine texture of polypropylene easily shows foot impressions after walking across it and quickly looks unnatural.
If you have a small area for practicing golf putting or you want it for indoor decor, polypropylene may be a good choice for you.

Artificial Turf Pile Height
Now that you know which material is best for your project, you will want to select your desired pile height. It comes down to how natural you want your artificial turf to look in the landscape.
Short
Short artificial turf blades (less than 30mm) are the least natural looking. You may choose a shorter pile height if you are installing artificial turf for your pets or for a putting green, but for general use, try a medium pile height.
Medium
For the most natural-looking artificial turf, you want to select a pile height between 30mm and 50.8mm, with 44.45mm being the most popular. This range is the most versatile for the landscape as it will look good with regular traffic without being too short.
Long
Anything over 51mm will fall into the long-range for pile height. If you go this long, it may be too heavy, and the blades will lay flat over time. This will make your artificial turf look less natural than medium pile heights.

Artificial Turf Colors
Though we often want our artificial turf to look as natural as possible, artificial turf now comes in pink, purple, blue, orange and yellow as well as the traditional green hues. You may want to try these colors for an indoor sunroom or around your pool. Another application is for sports fields to show off team colors or sports field lines.
Artificial Turf Uses for Your Landscape
If you are trying to determine the best way to use artificial turf in your landscape, Reno Green's award-winning designers can help you design a landscape to meet all your wants and needs while incorporating artificial turf for aesthetic appeal and functionality.
The goal of artificial turf is to reduce maintenance and water use, so be strategic about how you use it. It should have some sort of function in your landscape. Some common uses for artificial turf include, home lawn, sports fields, pet yards, kids play areas, pool décor and golfing greens. Before your complimentary consultation with our designers, you may want to think about the practical ways you want to use artificial turf in your new landscape.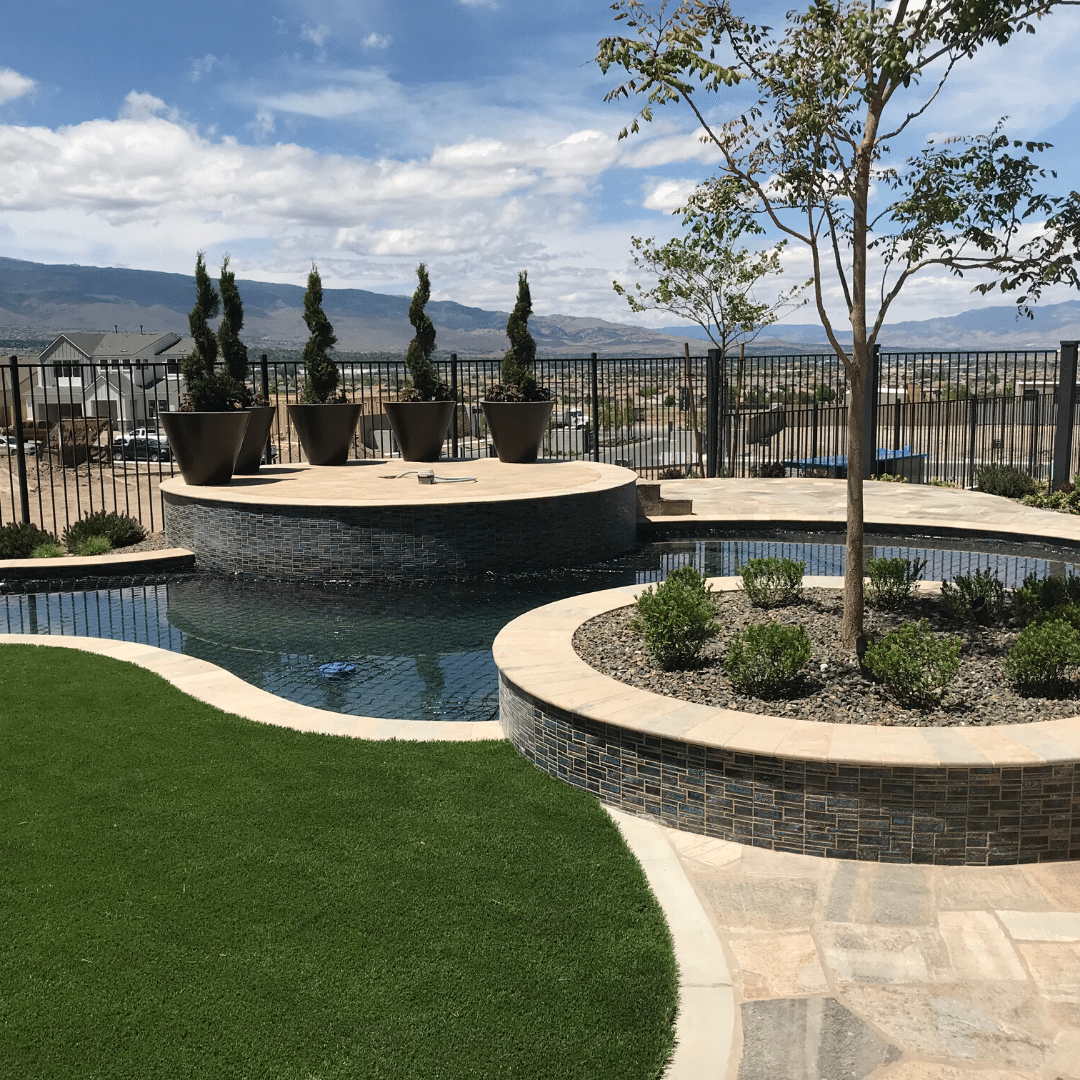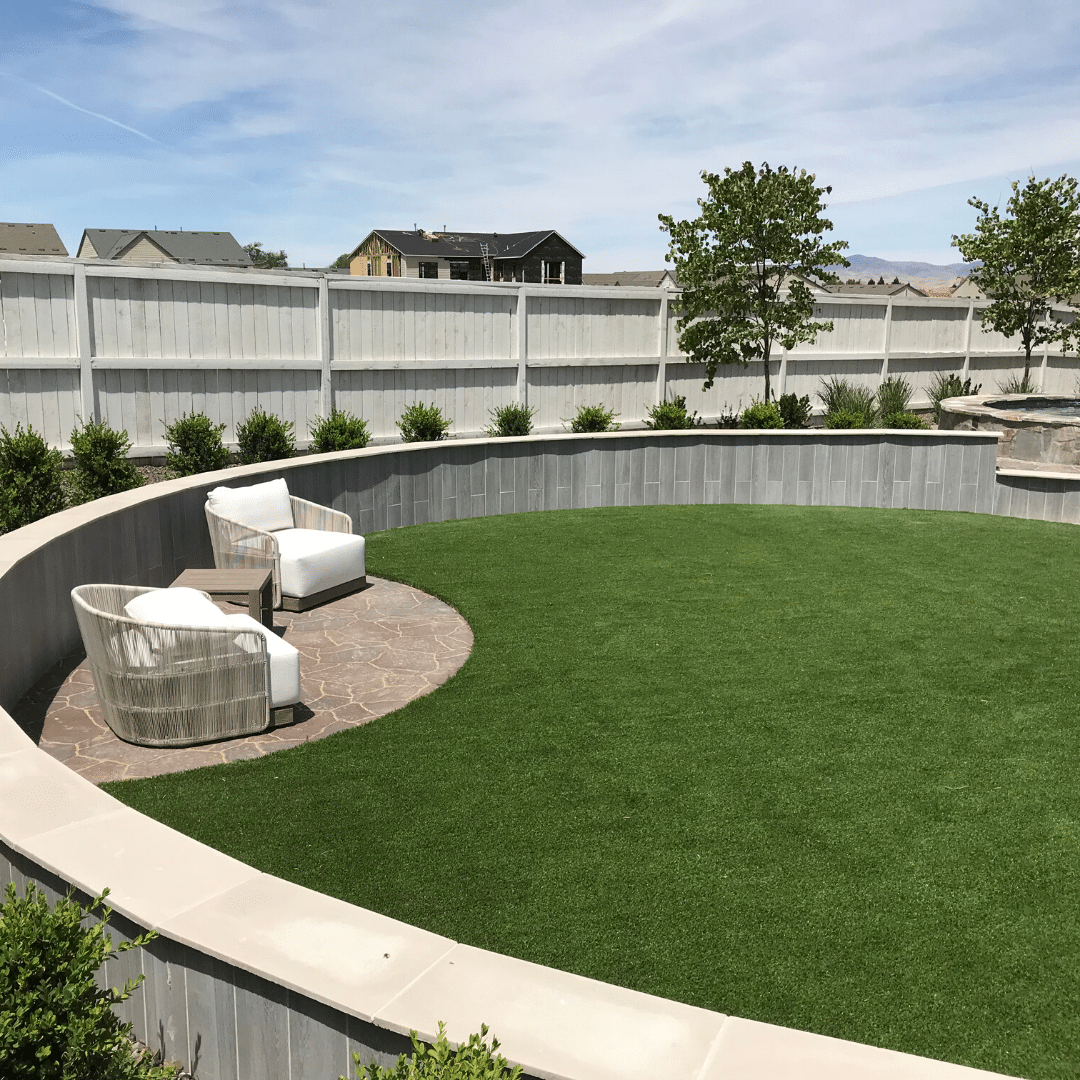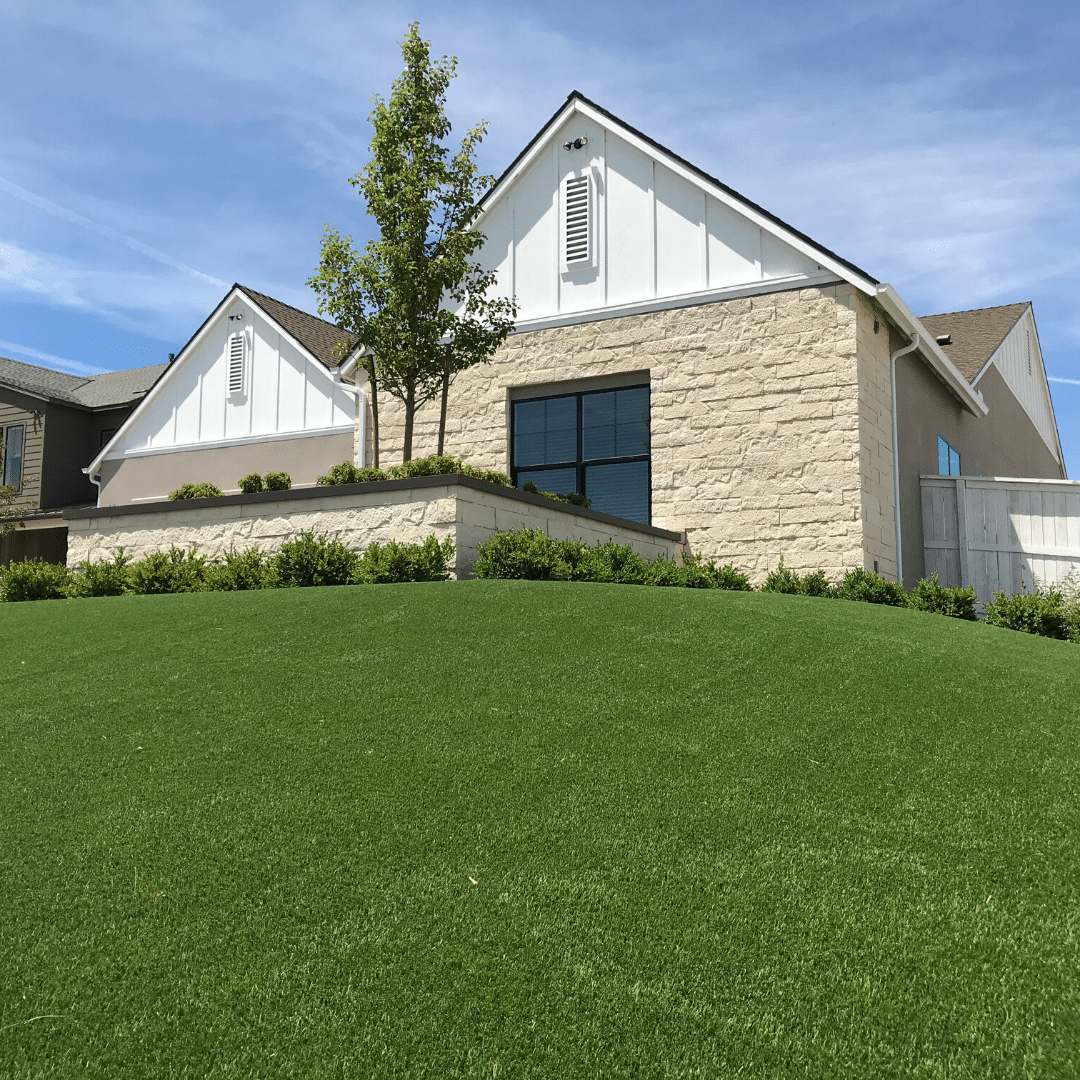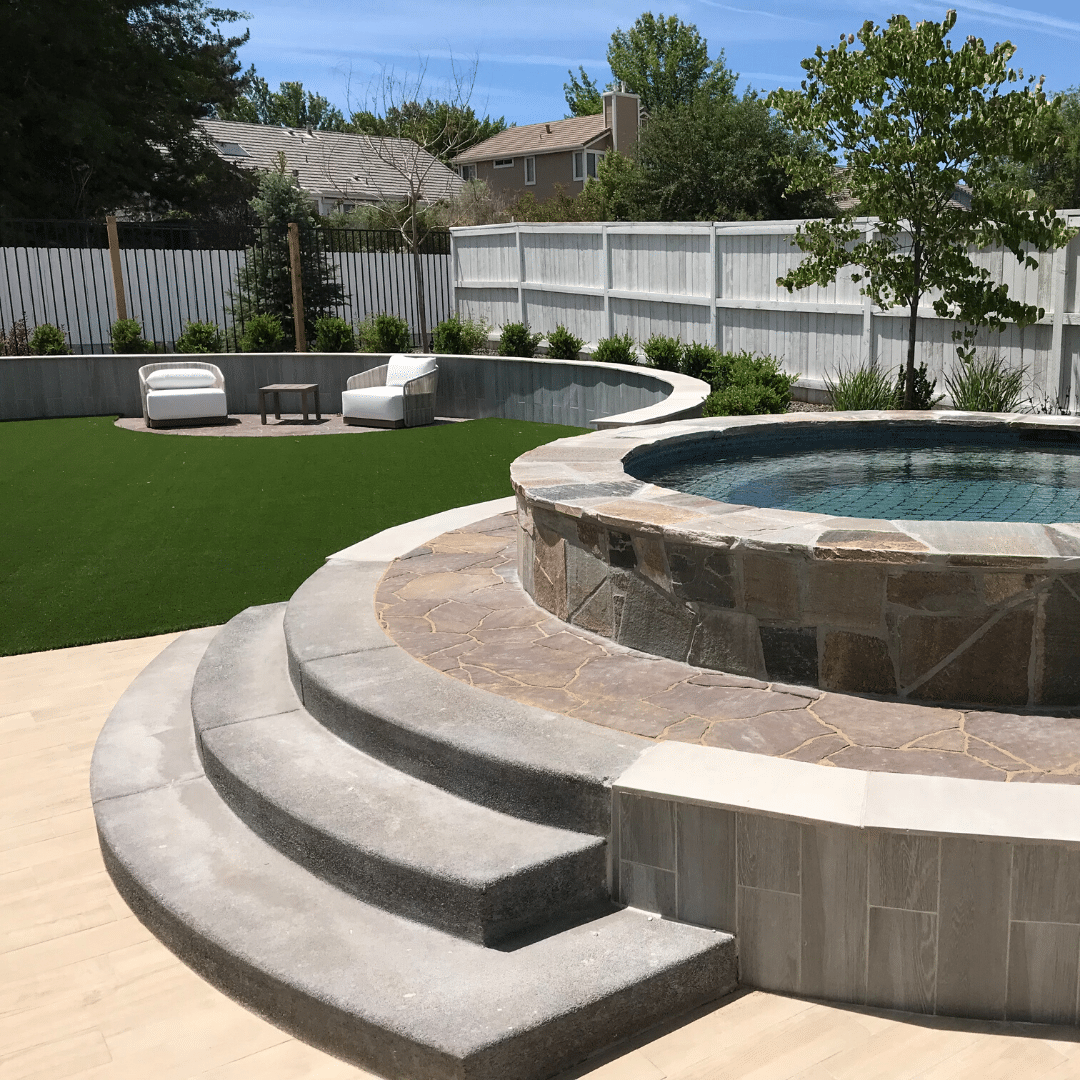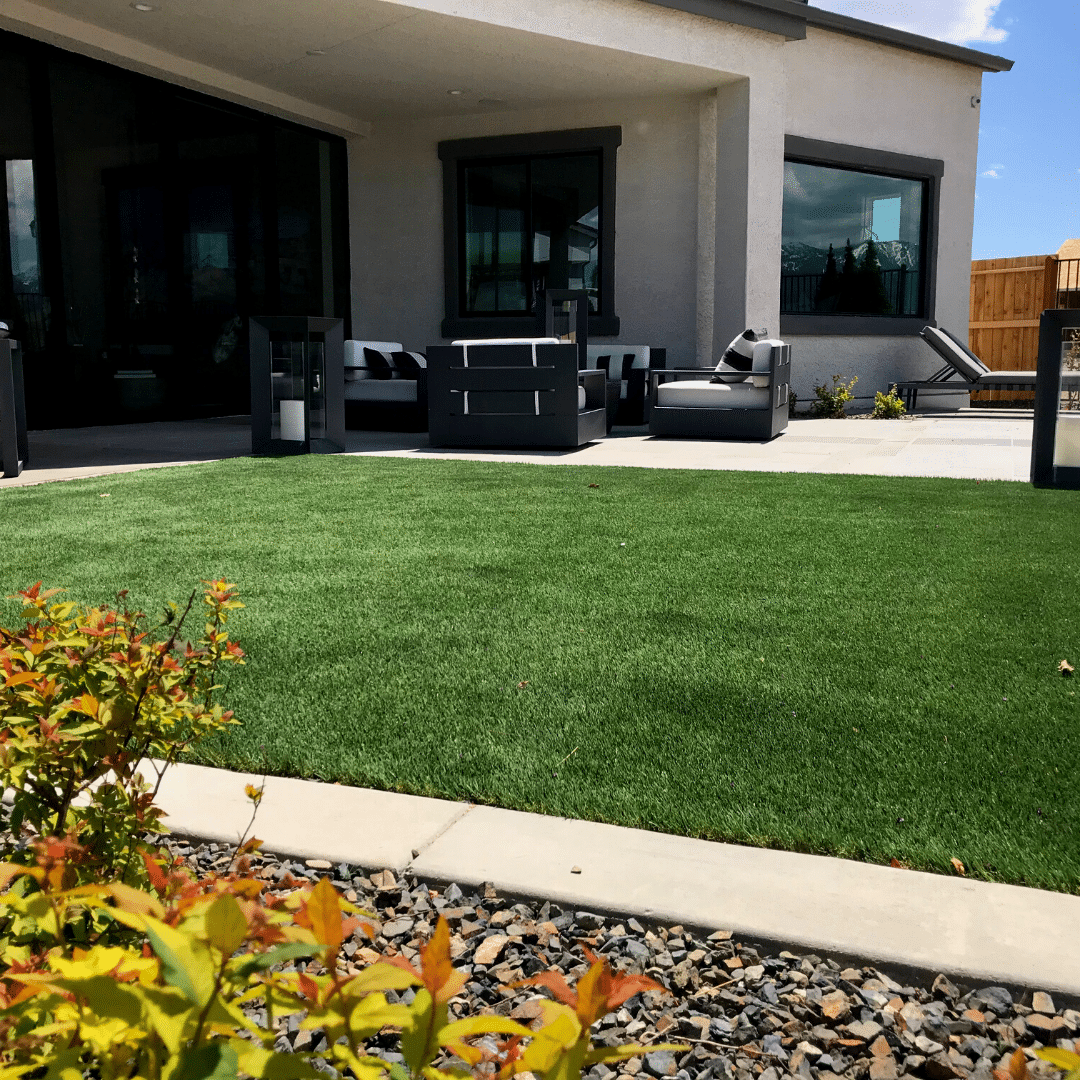 Artificial Turf Care
Decided to get artificial turf as a low maintenance alternative to lawn? If so, you want to know how to care for your artificial turf before installing!
Though artificial turf doesn't require the day-to-day mowing practices, pest control or annual maintenance, it still needs some care to last a long time while still looking nice. Though when installed correctly, weeds will not be as invasive as with turfgrass, we still recommend using a pre-emergent herbicide in fall and spring to reduce weeds from popping up. Weed seeds can blow in and be brought in by animals or people, so it is best to get a tackle on them before they become a problem.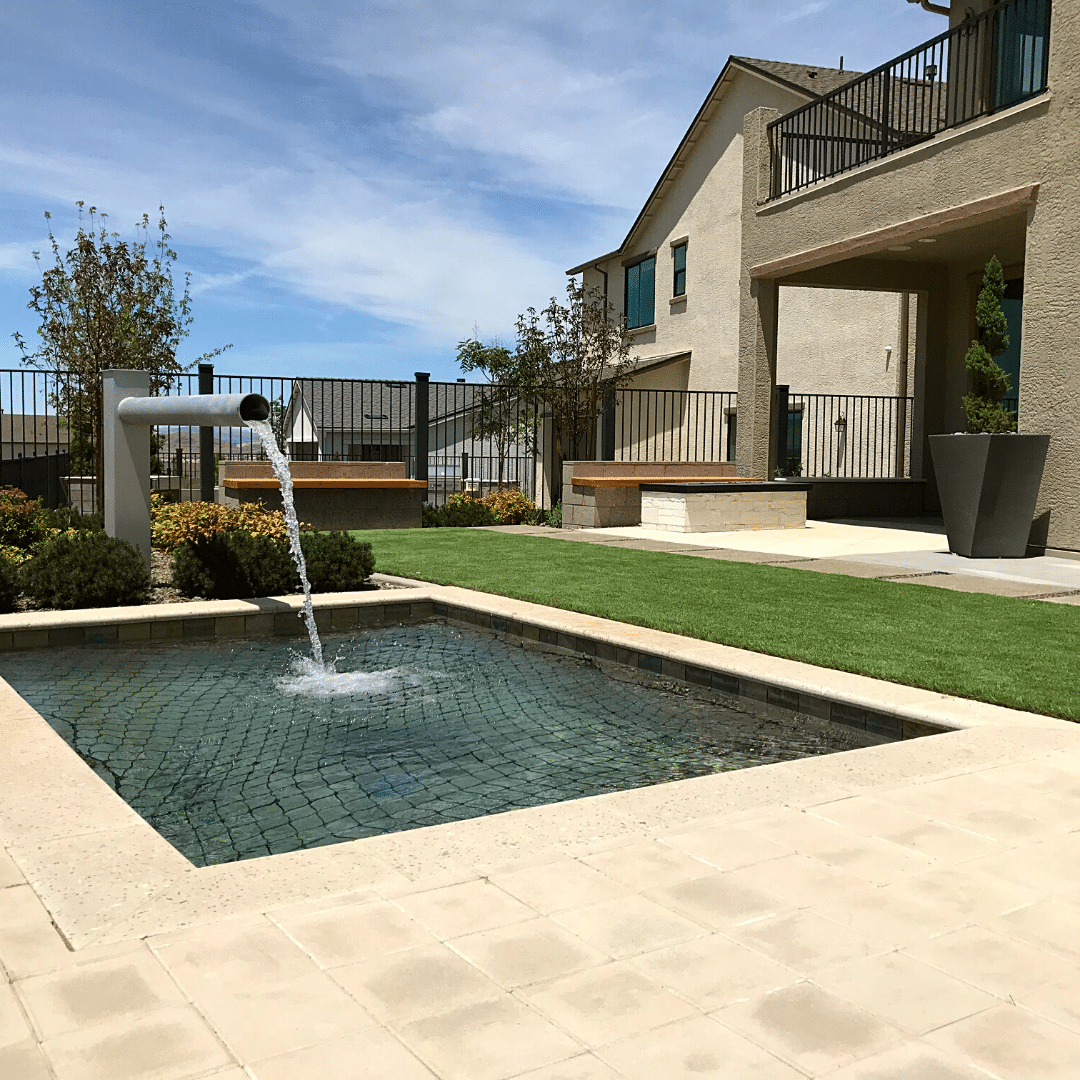 There are a few tools you may want to have to maintain your artificial turf. Reno Green's maintenance crews can provide this service for you as well.
Hose – This can be used to regularly spray off debris and stains.
Leaf Blower or Vacuum – Use to remove debris from surface.
Rake – Use to remove leaves and other debris.
Stiff Brush (no steel bristles) – Helps to bring blades back up to look more natural.
Weekly Maintenance
We recommended hosing off artificial turf once a week to remove any small debris or dust.
Monthly Maintenance
Use a stiff brush to remove debris and dust from artificial turf. Then use a broom or rake to sweep the grass back into an upright position. This will ensure your artificial turf always looks natural.
Pet Waste
If you are using your artificial turf for a pet area, you will need to properly remove pet waste to ensure bacteria does not grow. To clean off pet urine, simply spray with the hose. Depending on the number of animals, you may want to do this every day or weekly. Always wait for solid waste to dry before removing. This will reduce stains that need to be cleaned.
If pet odor is a problem, you can spray a deodorizer such as vinegar and water or an enzyme cleaner on the surface.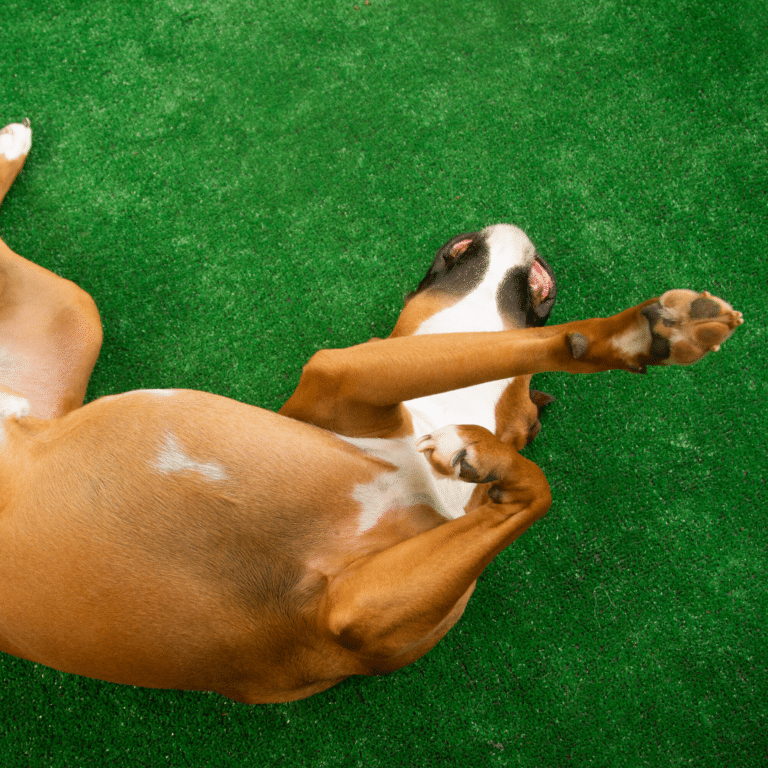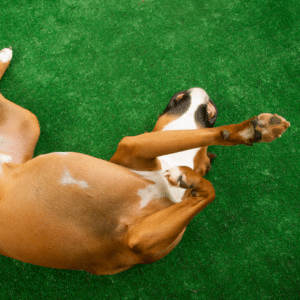 Stain Maintenance
Though artificial turf is stain-resistant, you should still address spills immediately to keep artificial turf in good condition.
Mild Stains
If you have a mild spill such as, soda, alcohol, coffee, tea, sauces from foods, etc., you want to quickly clean it off. The sooner you clean it, the easier it will be to get the spill out.
To clean mild stains, use a mild household detergent and some water. Smaller stains can be blotted away, but larger ones may need a dry absorbent like cat litter to clean up. Use a hose to spray off excess cleaning solution until the area is clean.
Tough Stains
Tougher spills like oils or greases can be cleaned similar to mild stains but will need to be addressed quickly and may require more work to get out. It's recommended to try mineral spirits for those stains that just won't come out.
Sticky Messes
Unfortunately, it happens, but sometimes we get gum or tree sap on artificial turf. These are sometimes easier to remove if you apply dry ice or aerosol refrigerants to the stain. This will freeze them and make them easier to remove.
Burns
In the dreaded event that a burn happens, possibly from your fire pit or barbecue, you may need to have the artificial turf repaired. This is when you want to call in the professionals to replace the section with a new piece fitted perfectly.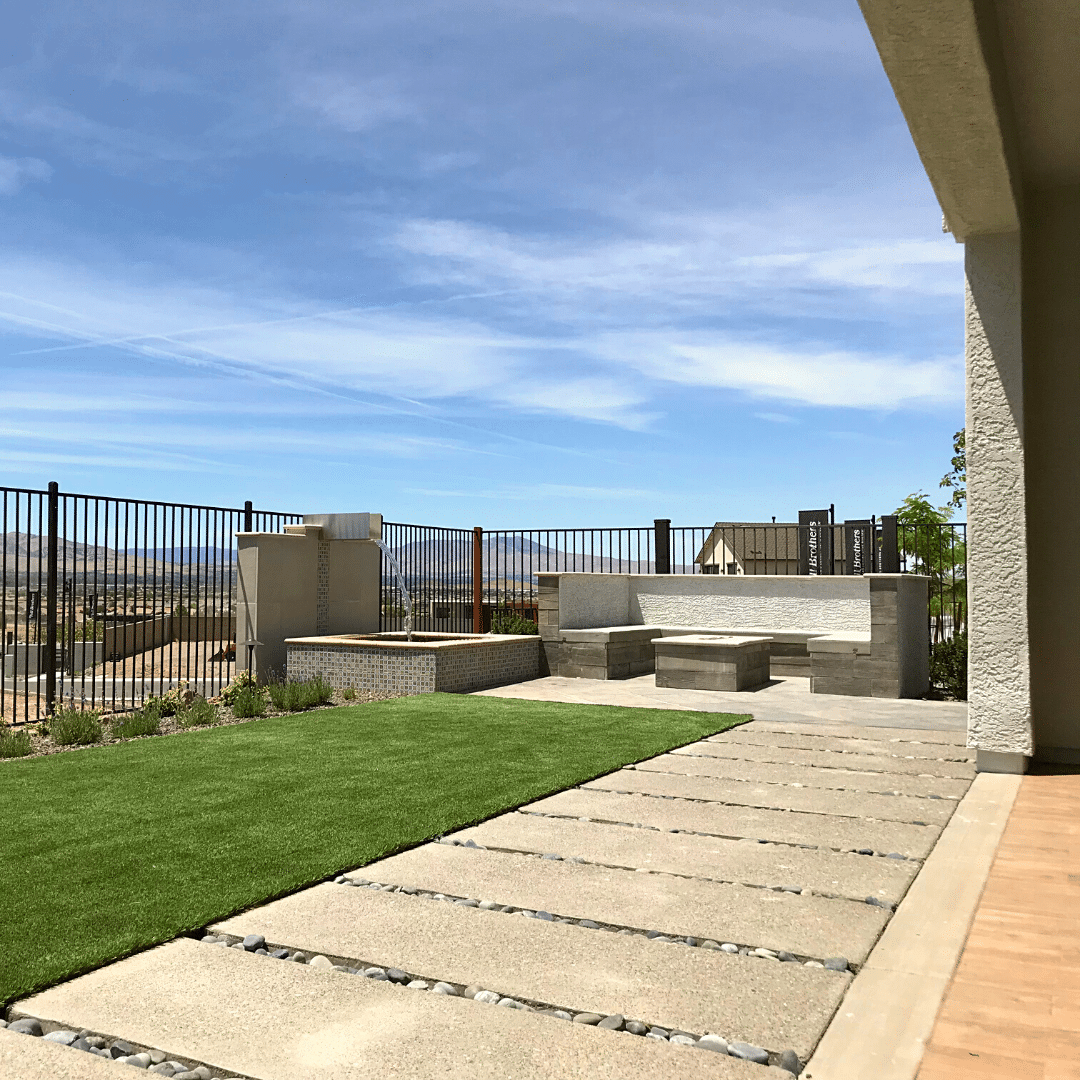 New Custom Landscapes with Artificial Turf
Now that you know how to choose the best artificial turf for your property and how to care for your artificial turf, so it lasts for years to come, it's time to start your complimentary landscape design consultation! Fill out our online form or give us a call at 775.852.8952 to set up your appointment today!
DESIGN & INSTALLATION SERVICES
Plant selection and installation
Sod installation
Low-voltage lighting systems
Holiday lighting
LANDSCAPE MAINTENANCE SERVICES
Weed, debris and leaf abatement
Clean ups
Tree and shrub pruning
Insect and disease management
Water feature maintenance
Planter bed care
Annual color rotations
Winter watering
Activity reports
Irrigation sprinker system repairs and maintenance
System winterization and activation
Water schedule management
Smart controller installation
Irrigation design and installation
Irrigation system retrofits
Water feature maintenance and troubleshooting
Snow and ice control for sidewalks and walkways
Mechanized snow removal for streets and parking lots
Salting/Sanding
Property maps indicating scope of work, snow pile locations and areas of special concern
*Snow and ice control services are available to our current maintenance clients and is offered as a separate contract.