Reno Green Landscaping History
The Beginning of Reno Green Landscaping
Reno Green Landscaping began in 1975 by Dave Harvey with a focus on commercial maintenance in the Reno and Tahoe areas. During this time, construction in Reno wasn't a priority, and Mr. Harvey knew if he could perfect the maintenance side of landscaping, he would always have work. Reno Green and Moana Nursery were the biggest names in the landscaping business at the time. Moana focused on installations and Reno Green dominated the landscape maintenance market.
As the area grew, Mr. Harvey was the first to offer hydroseeding, a planting process that uses a semiliquid mixture of seed and mulch, and it was a huge success.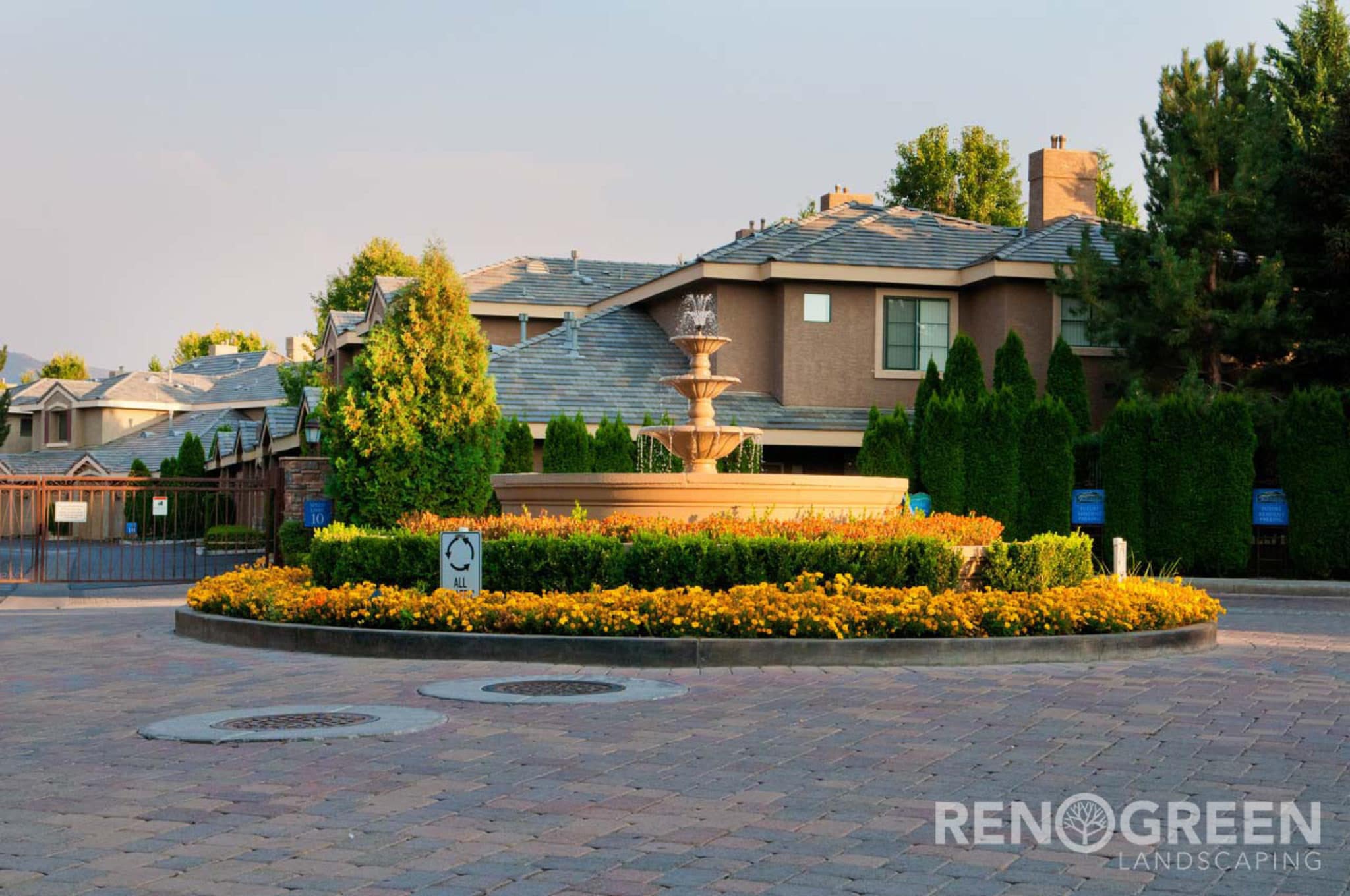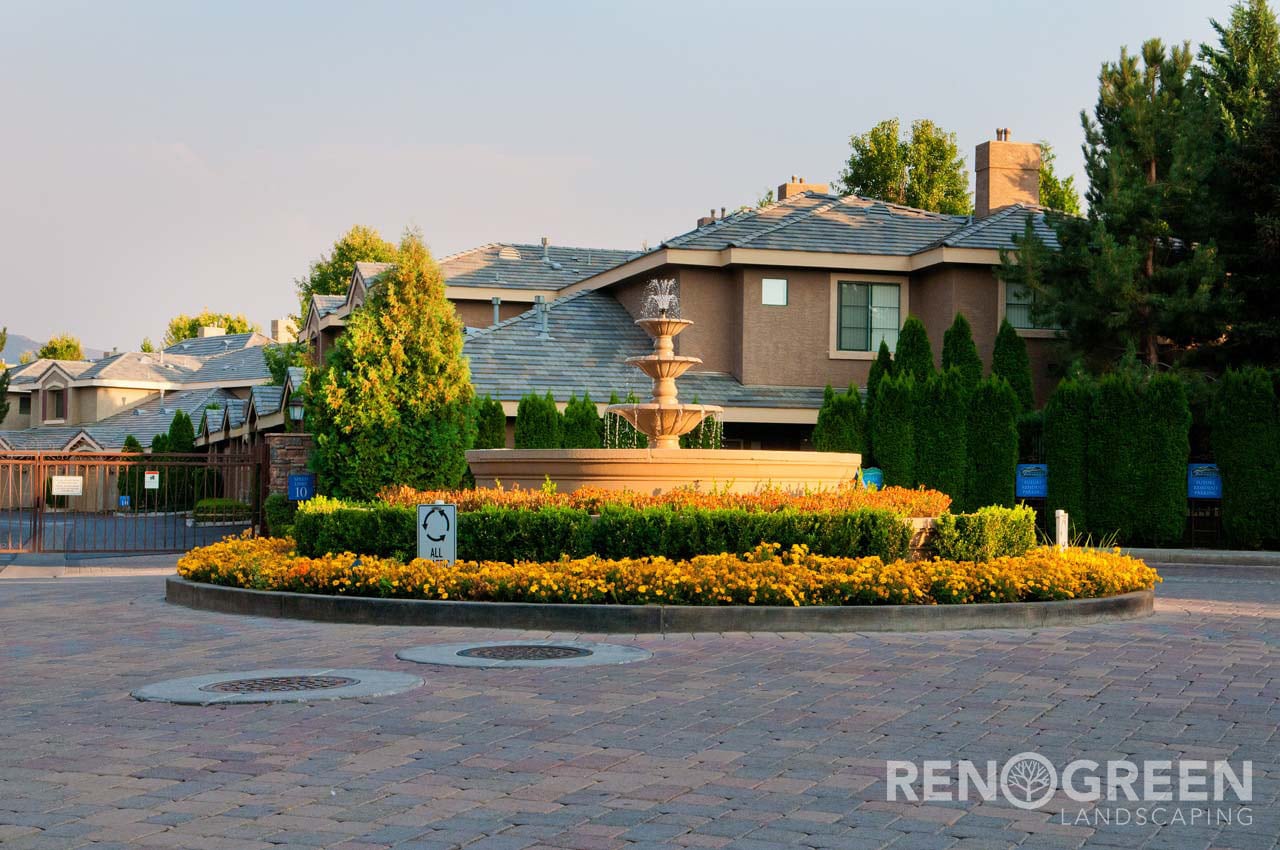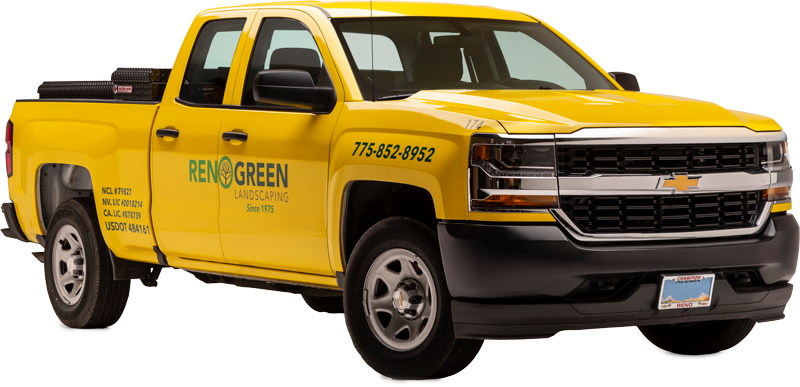 Mr. Harvey created our iconic yellow trucks. His reasoning: color your trucks like NDOT's fleet and your fleet looks double the size. Still to this day, our clients, new and old, comment on our yellow trucks and how they see them everywhere.
Fast forward to 2003, Scott Owen was working for his family's business in logistics and traveling most of time. He was flying to another state, missing the 4th of July holiday with his family, and wanted a career that would keep him closer to home.  Scott, his brother, Travis Owen, who had a horticulture degree and a third partner who was a colleague and friend, decided to purchase a landscape company and they had their sights on Reno Green.
In 2004, the three partners bought Reno Green from Mr. Harvey. Scott recalls Dave was a hard sell because he didn't have to sell Reno Green, but after over a year of negotiations, Reno Green was theirs.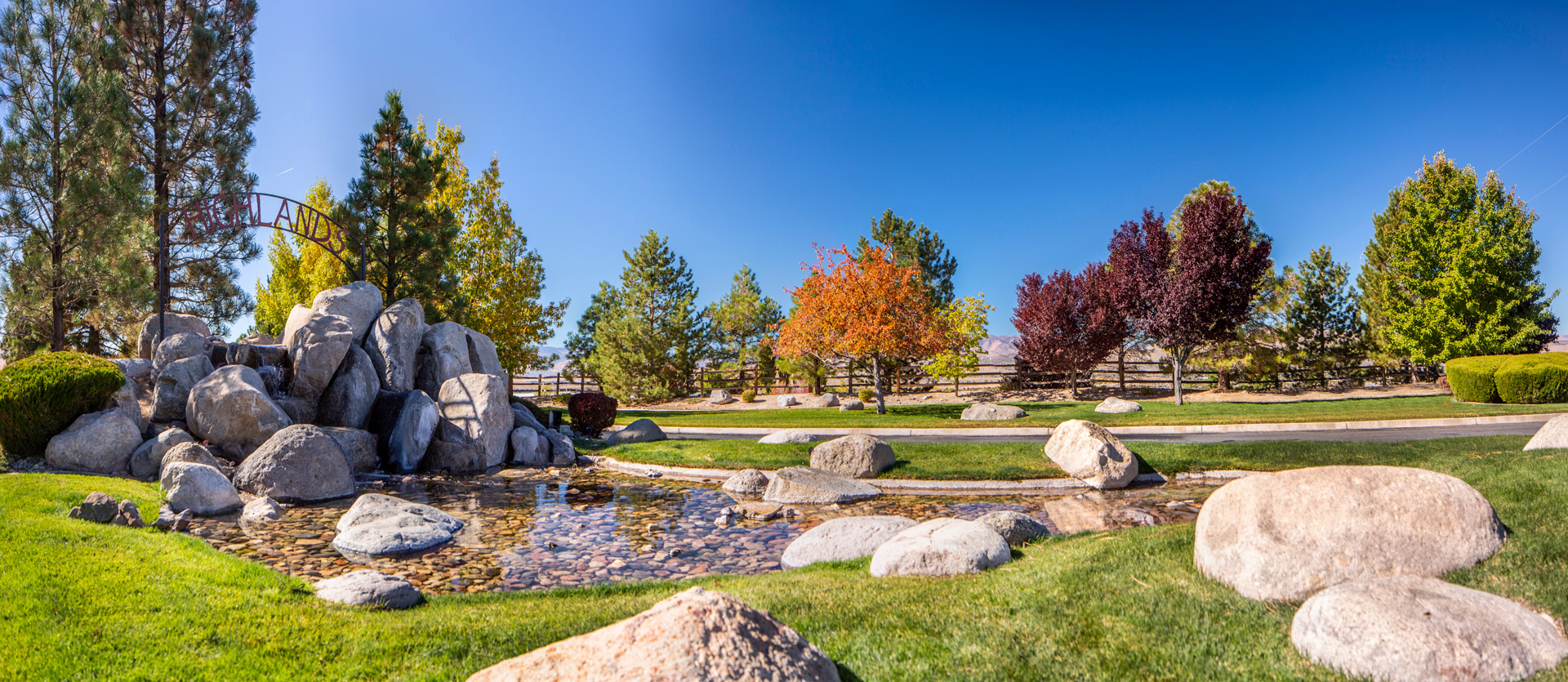 New Business Owners Means New Challenges
The trio's first challenge was to decide their roles in the business and expand their operation to include landscape construction. Because of his horticulture background, Travis took over the maintenance side of the business, Scott took over the new construction division, and their third partner handled administration and finance.
An Unforeseen Shift in the Business
In 2013, Travis passed away suddenly. Scott recalls shutting down for an entire year. Ryan Harvey, Reno Green's current general manager, took over with managing the business while Scott grieved. With the loss of his brother and their partnership in the business, Scott lost his drive to run Reno Green. He remembers it took about 2 years for him to heal enough to get back into the business. With the help from Ryan and his wife, Carrie, Reno Green Landscaping continued to be successful.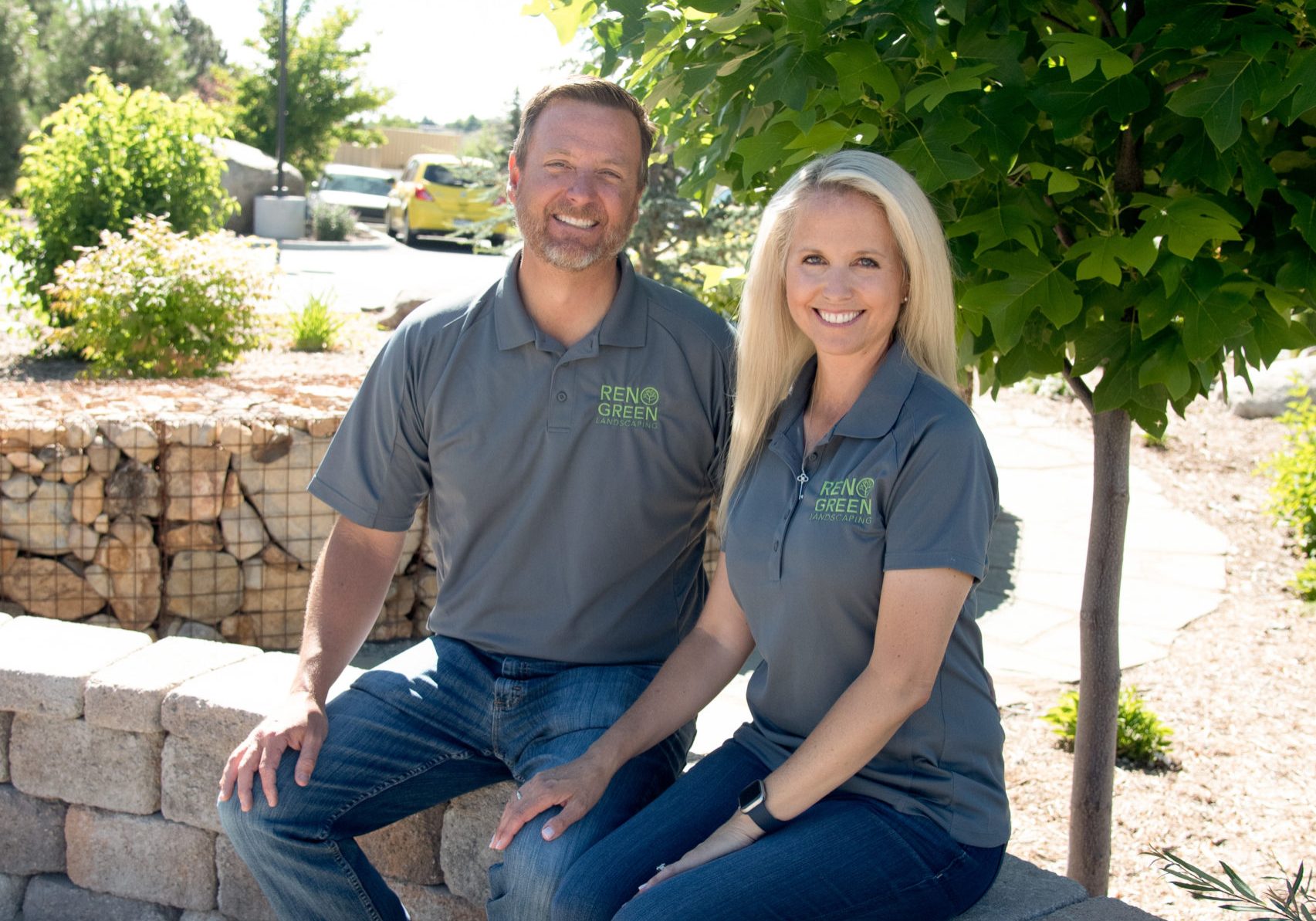 The Sales and Service Department is Born
Carrie joined Reno Green Landscaping first to take over marketing and public relations. Shortly after, she began taking classes to learn landscape design and began designing for Reno Green. She built and currently manages the Sales and Service department, handling accounts, while still designing landscapes and overseeing the marketing department.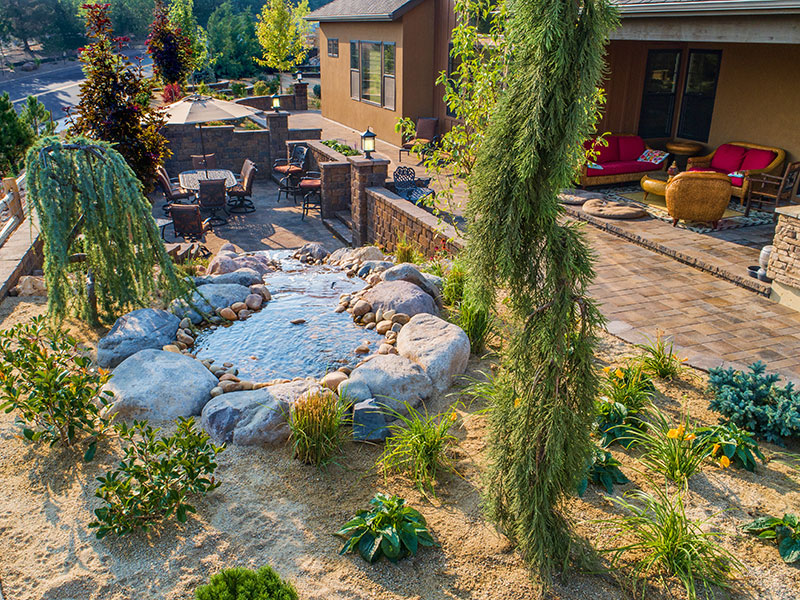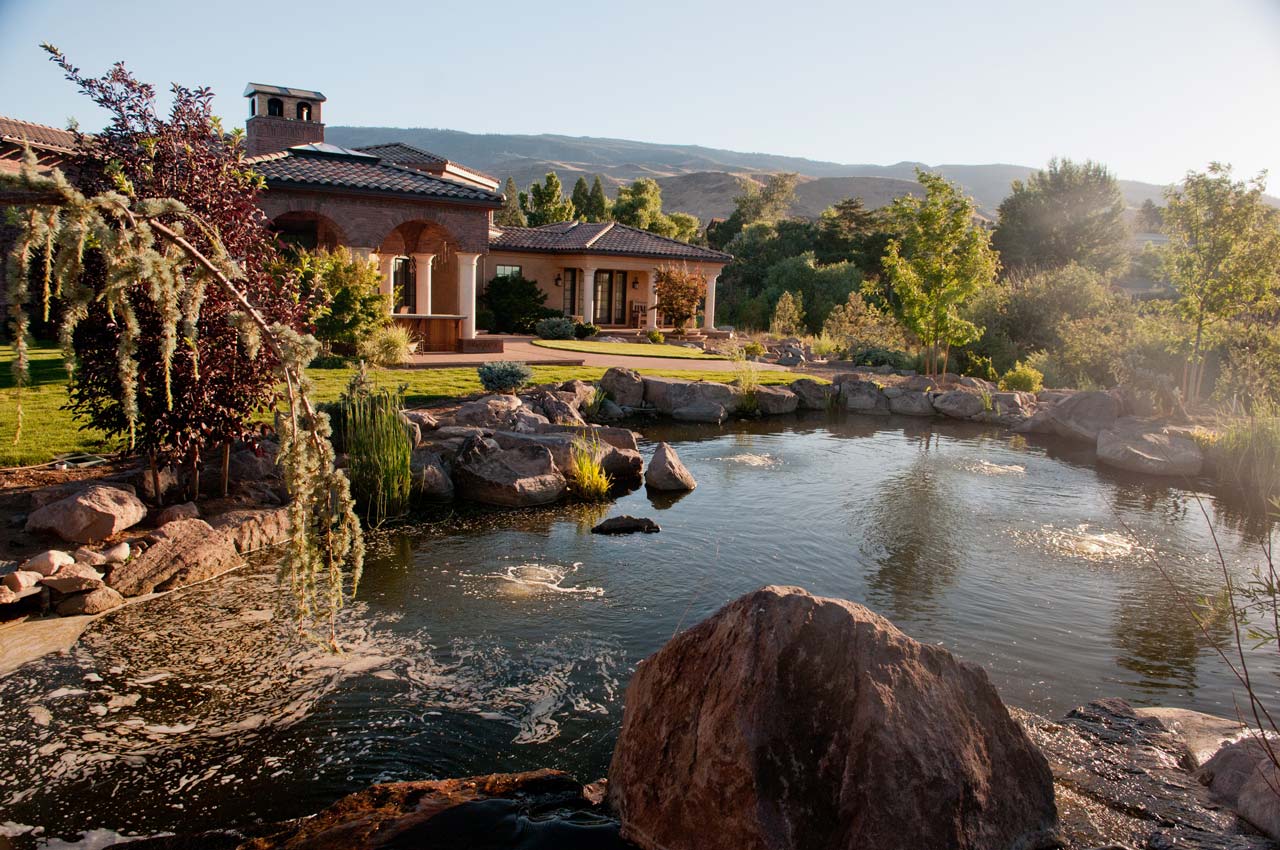 Reno Green Thrives in the New Economy
As the economy began to improve, Scott and Carrie saw the business grow into what it is today. Reno Green Landscaping is now 8 times larger than it was when they bought it, boasting the largest landscape construction department in northern Nevada.
So Why is Reno Green Different?
As Scott looks back over the years, he believes what makes Reno Green Landscaping different from other companies are the people. He has had employees who have been with Reno Green longer than he has and who deeply care about the success of the company. He has a dedicated crew with a proactive mindset and work ethic that are unparalleled.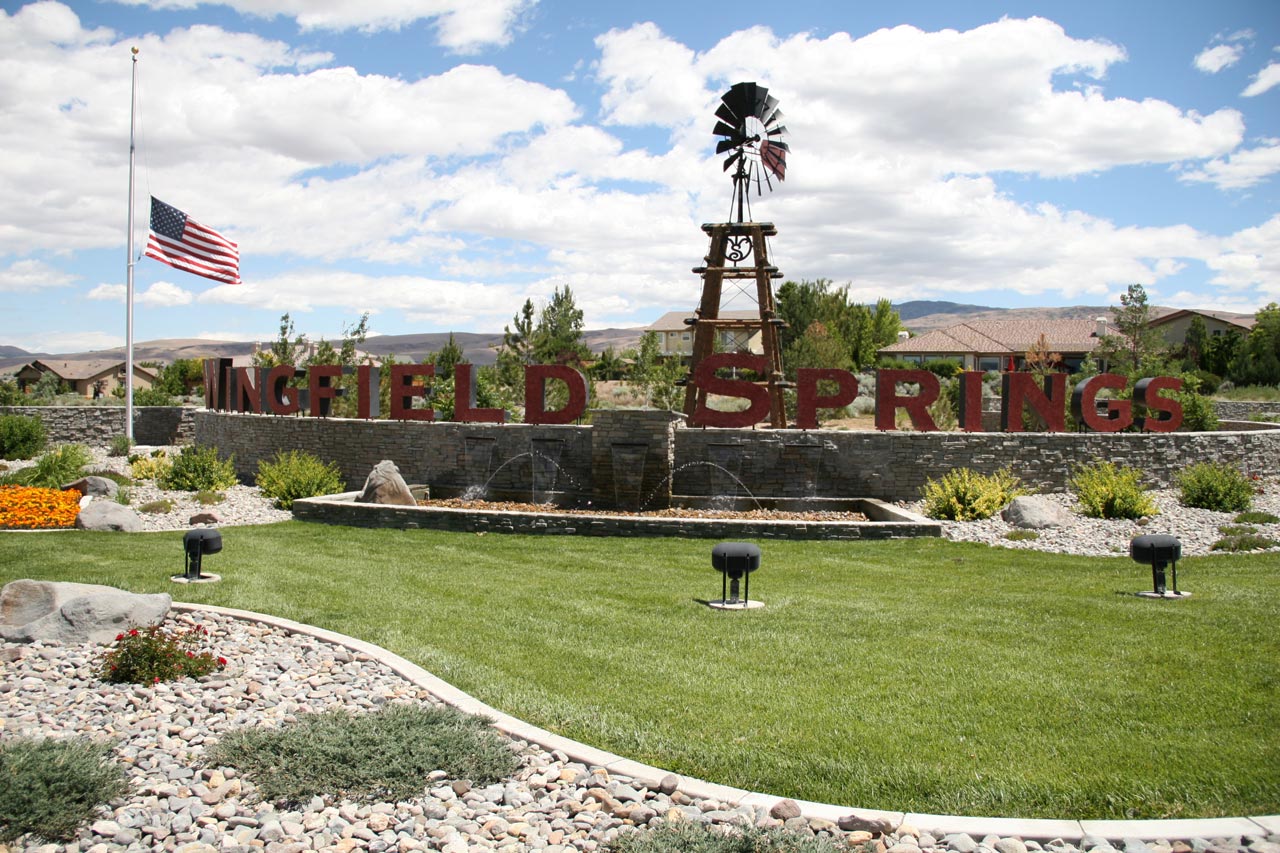 When asked where he see Reno Green in 10 years, Scott says he wants to keep growing the business and doing what we do best: nurturing more than just beautiful landscapes.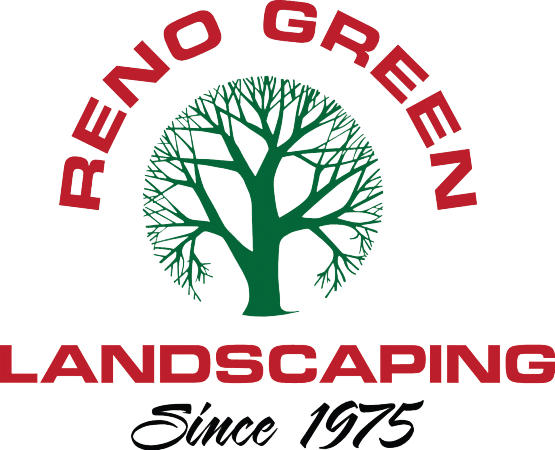 1975
Dave Harvey begins Reno Green Landscaping, a maintenance landscape company with yellow trucks
1996
Outstanding Achievement Award from the Builders Association of Northern Nevada for Reno Green Landscaping's commitment to safety in the workplace
1999
Green Mark Award for 2 miles of pipe installed
2004
Scott and Travis Owen and third partner buy Reno Green Landscaping from Dave Harvey
Reno Green Landscaping starts their first landscape construction department
2007
Scott and Travis decide to manage Reno Green themselves to reduce costs during the recession.
Proud Member of Northern Nevada Apartment Association
2013
Travis Owen passed away suddenly and Scott becomes sole owner of Reno Green Landscaping
Carrie Owen becomes the main landscape designer and takes over Reno Green's marketing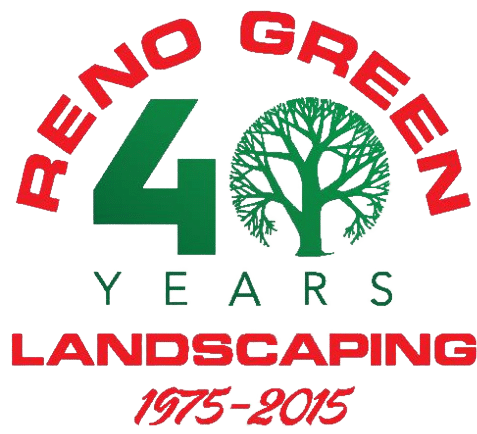 2015
Carrie Owen establishes Reno Green's Sales and Service Department providing one point of contact for all accounts through Account Managers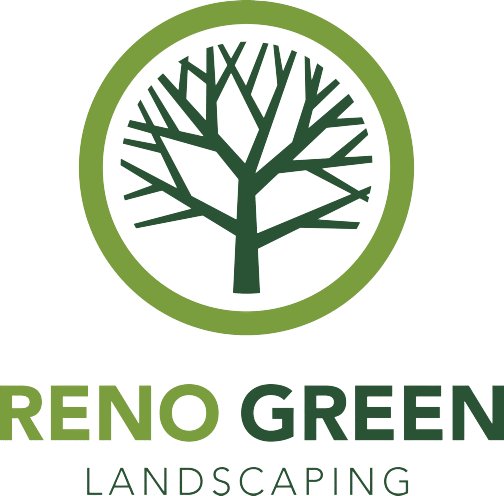 2016
Reno Green Landscaping wins Nevada Landscape Association's President's Award for residential property maintenance and irrigation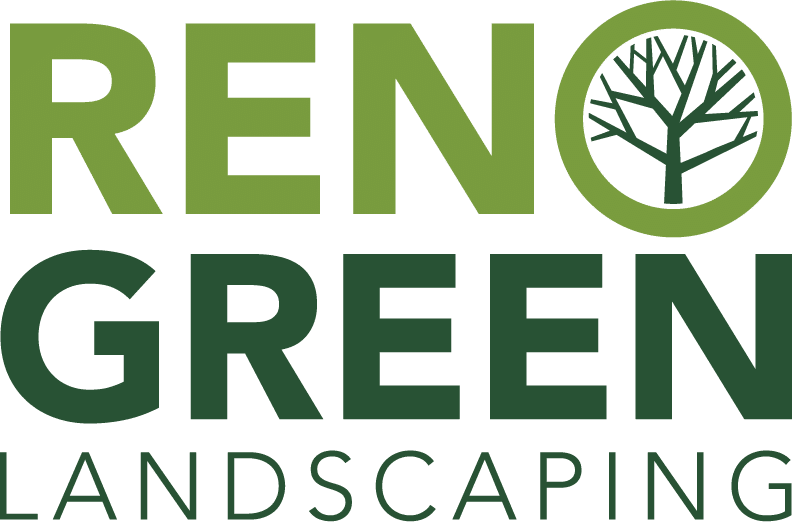 2018
Reno Green Landscaping wins Belgard Project of the Year for a new residential installation
2019
Reno Green Landscaping's construction department grows to one of the largest in northern Nevada
Reno Green Landscaping wins Nevada Landscape Association President's Award for exceptional landscape maintenance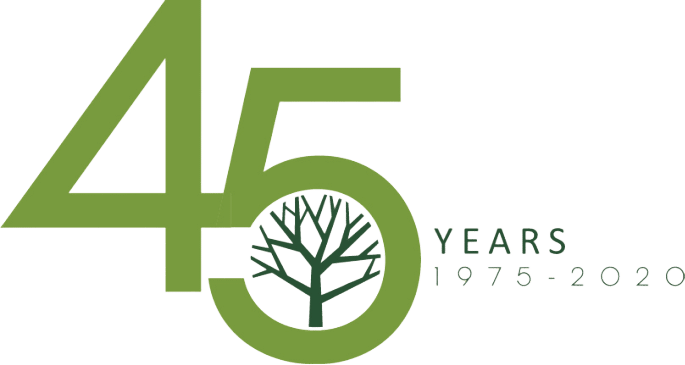 2020
Reno Green Landscaping earns Belgard Master Craftsman designation
Reno Green Landscaping celebrates 45 years in northern Nevada and California