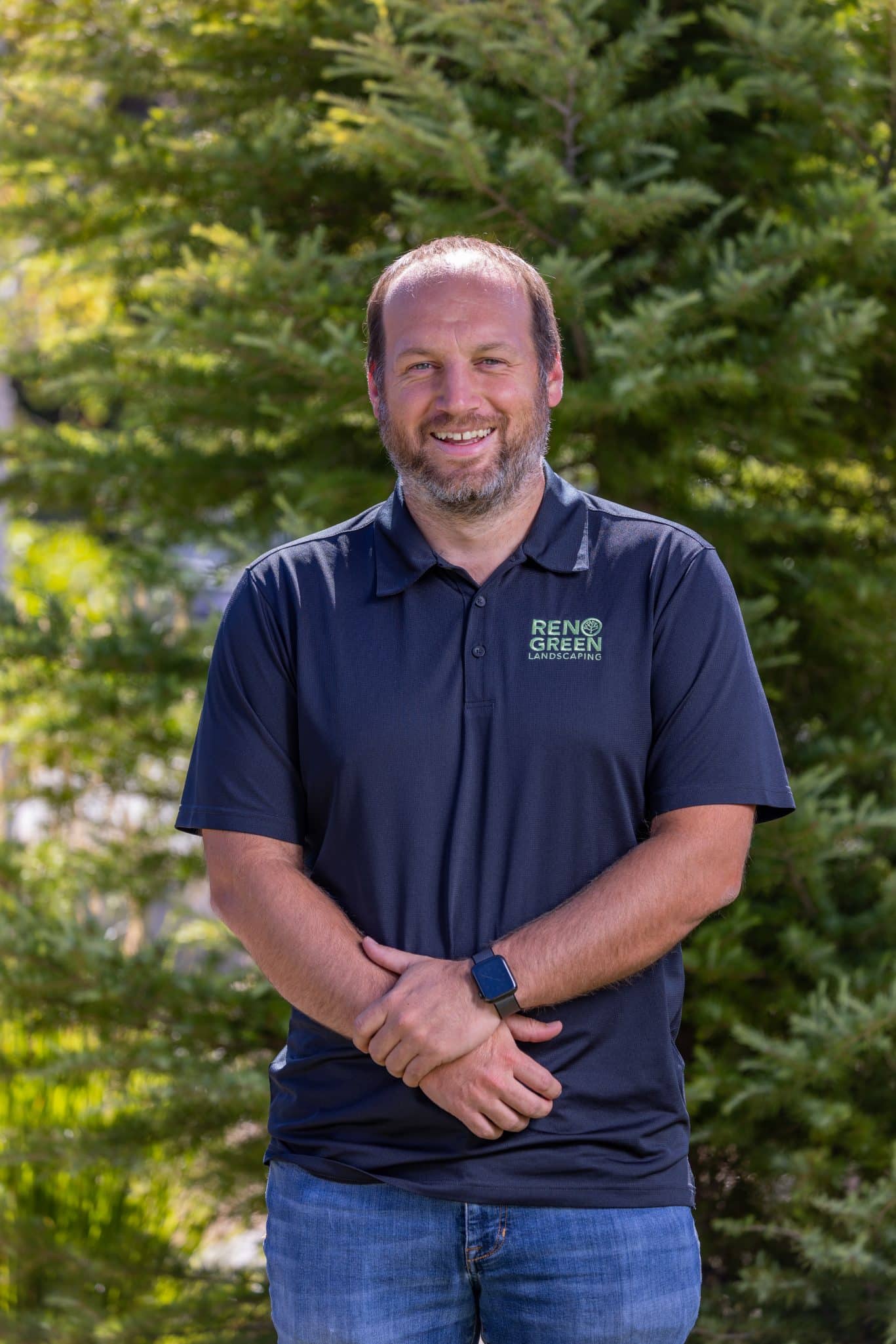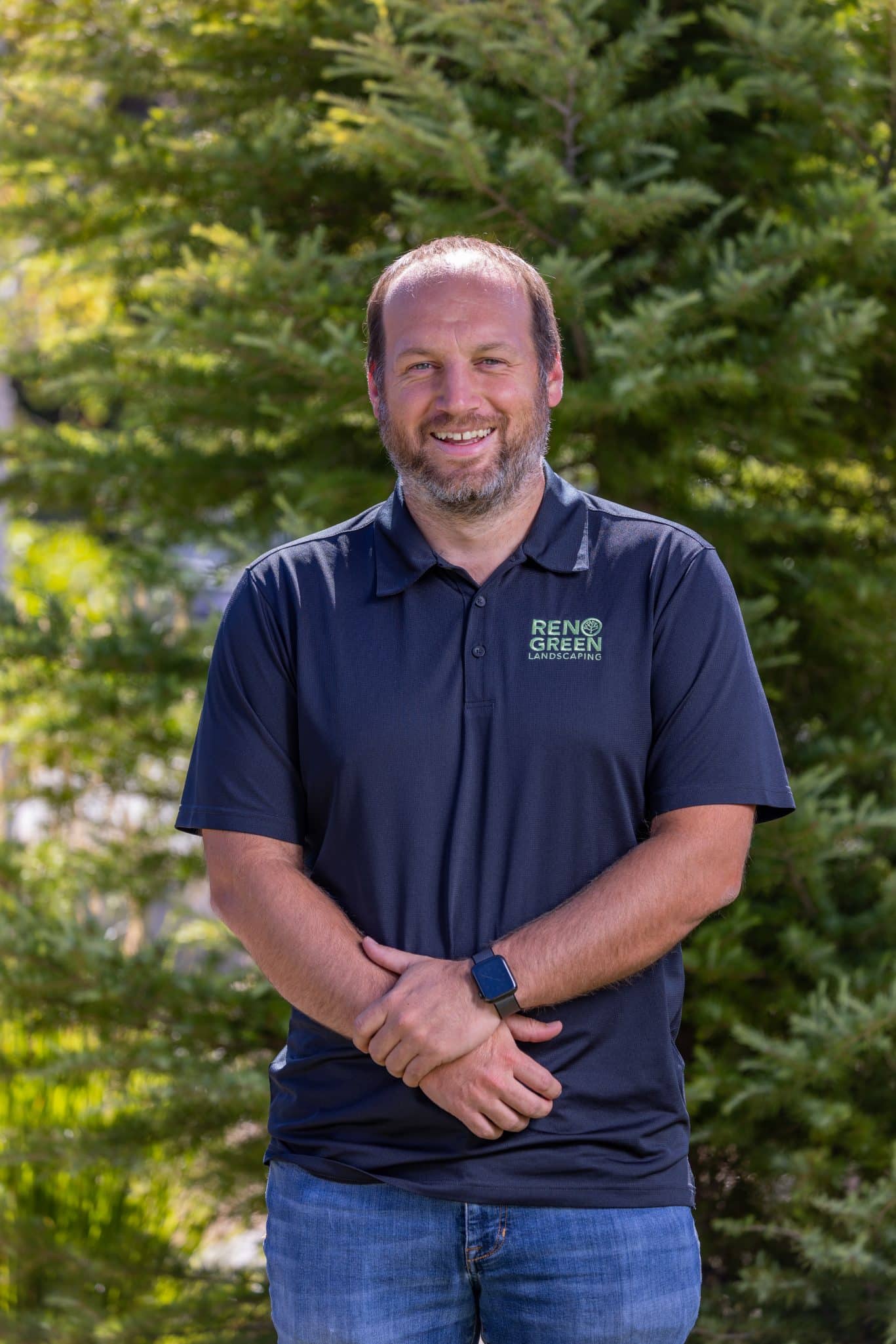 Alan Spydell and his business partner, Carlos Ramirez, took over ownership of Reno Green Landscaping in 2022. Over the years Alan has worked in industries ranging from oil and gas to tech. During his tenure at Apple, Alan led supply chain teams to ensure on time delivery of hundreds of thousands of iPhones (Thanks Alan!). He is excited to be back managing crews at Reno Green Landscaping, where he leads the construction and maintenance teams.
Alan earned his bachelor's degree in mechanical engineering from RPI and his MBA from Harvard Business School. He works all the time, but when he's not in the field or at the office he enjoys golf and travel with his partner, Megan.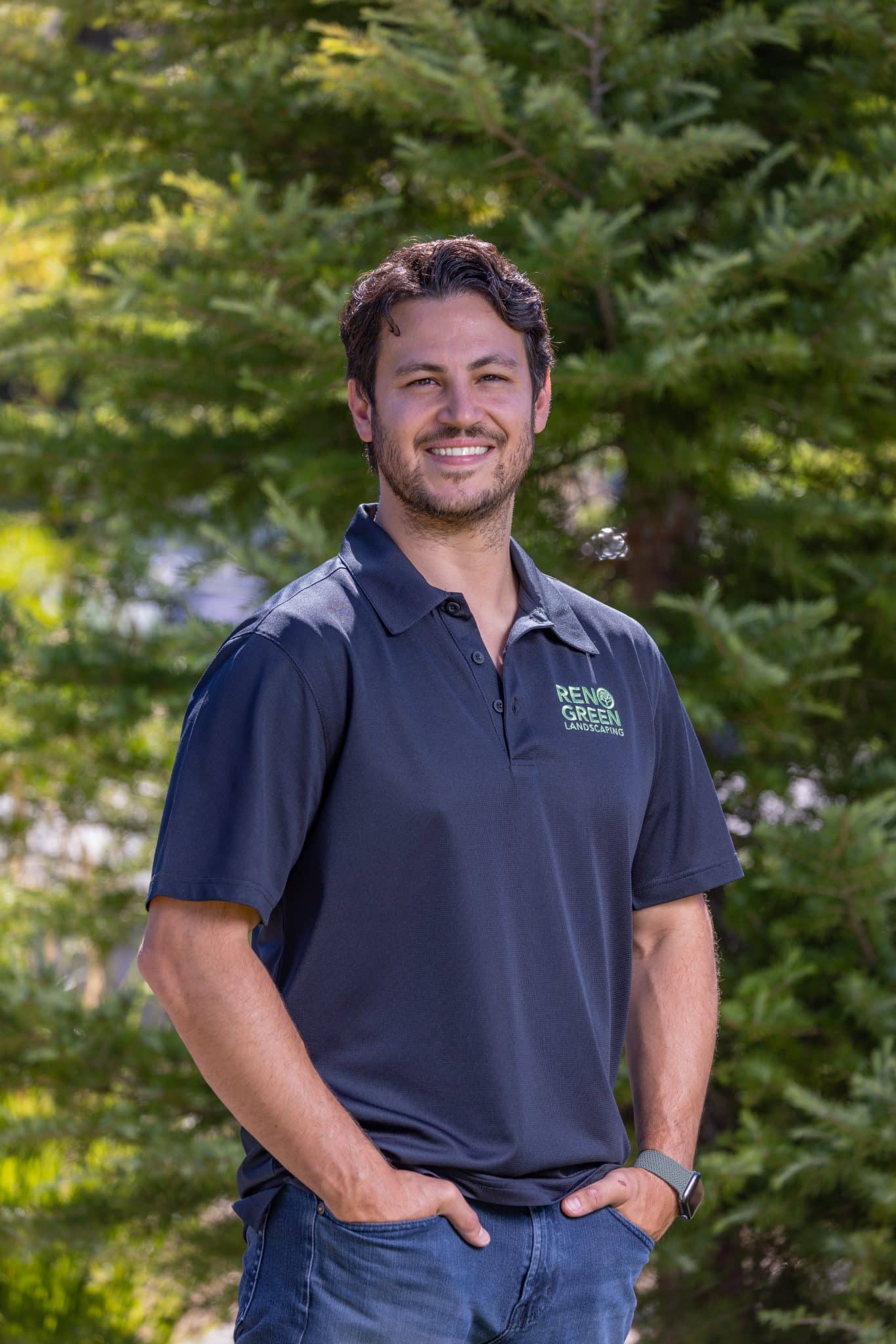 As a co-owner of Reno Green Landscaping, Carlos Ramirez, leads customer relations and business development. Prior to his career in landscaping, Carlos was Chief Operating Officer at TAPP where he worked with his team to expand to new markets, grow their product offerings, and become a top three player in the $3B steel pole manufacturing industry in the US. He is excited to lead the Reno Green team in their goal to deliver unprecedented customer service and help contribute to the expansion of the beautiful city of Reno.
Carlos earned his bachelors from Duke University and his MBA from Harvard Business School. He spends his free time searching for crawfish, spiders, and pretty much anything that crawls with his four-year-old twin boys and wife, Jenna.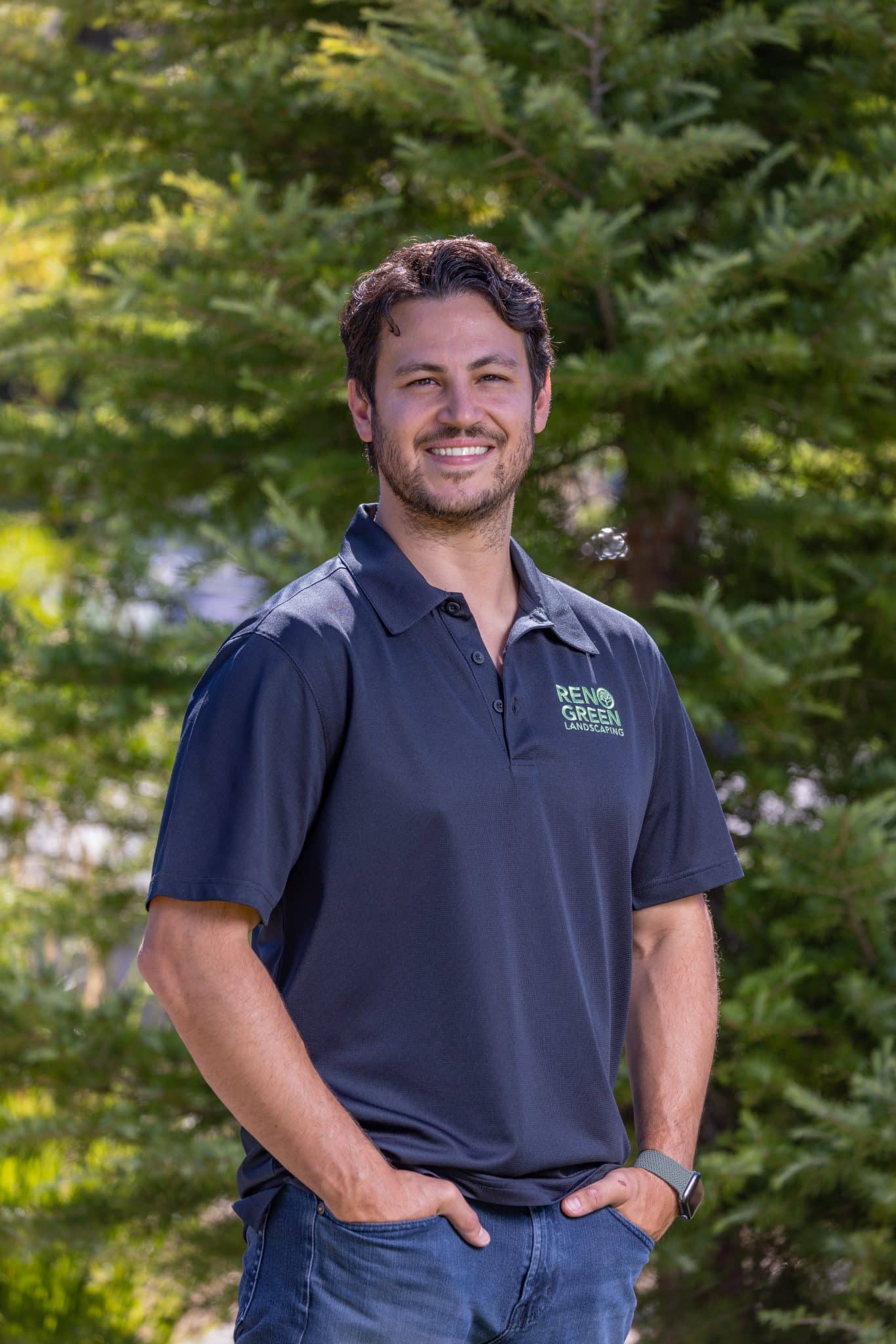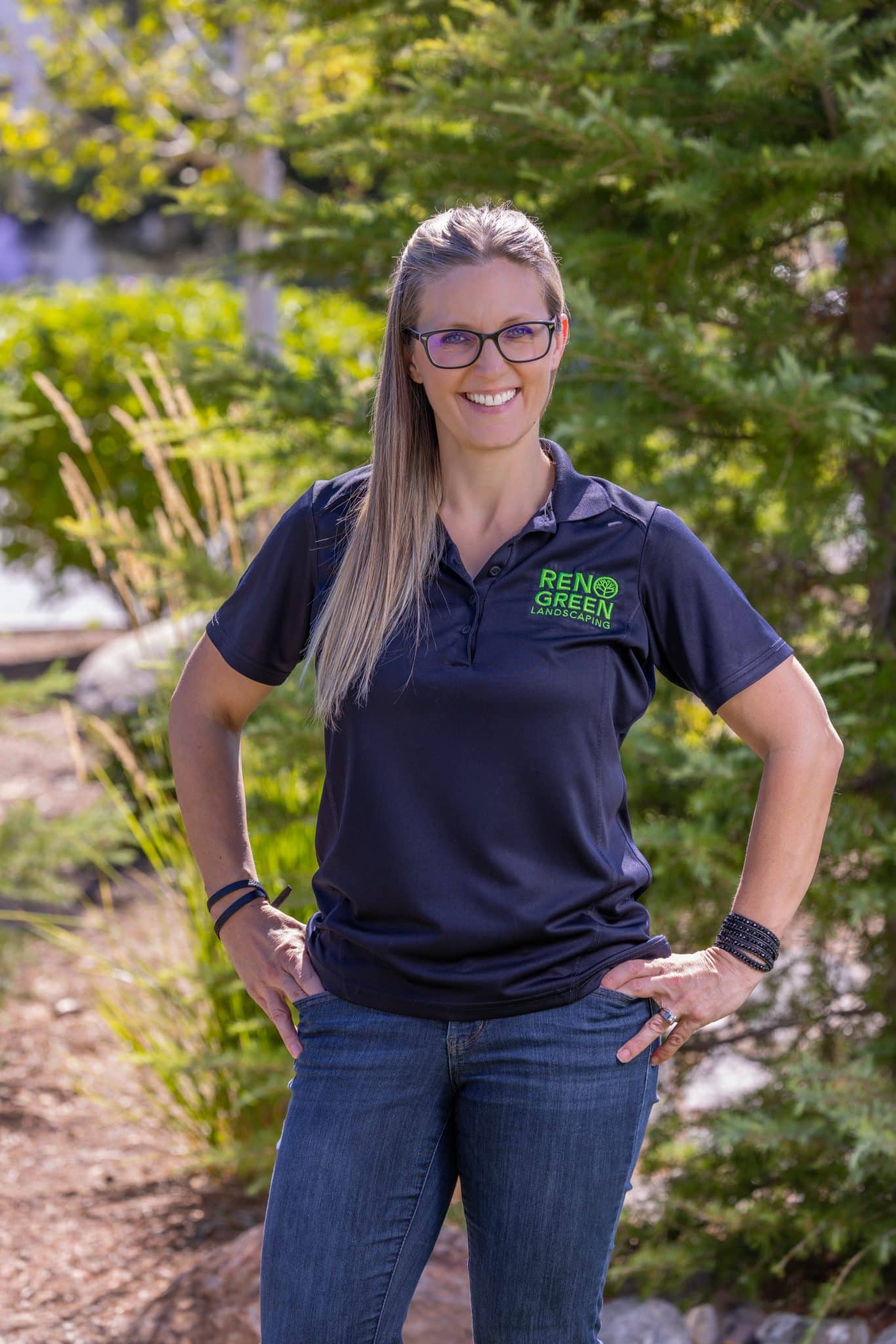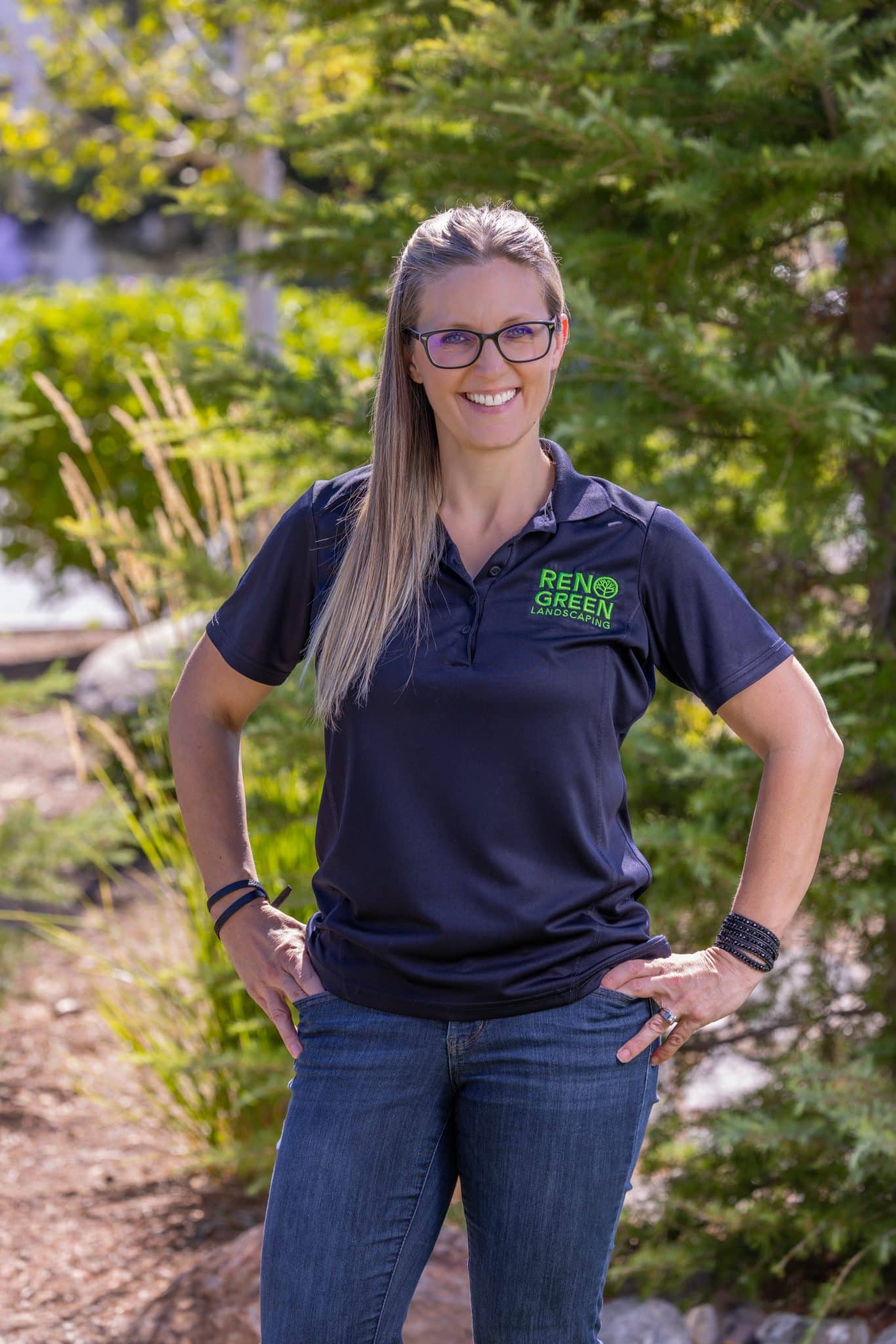 Lyndy Woodward, Reno Green's CFO, oversees the Accounting/Finance and Human Resources divisions of the company. After earning her bachelor's degree in Accounting from the University of Nevada, Reno, Lyndy spent four years in public accounting then seven years as a Senior Tax Analyst at IGT. Since joining Reno Green in 2017, Lyndy has transformed the company's financial portfolio and hopes to improve Reno Green's training, bonus and growth programs in the future. When Lyndy isn't crunching numbers for Reno Green, she is spending time with her family, attending her daughter's various sports events, or traveling.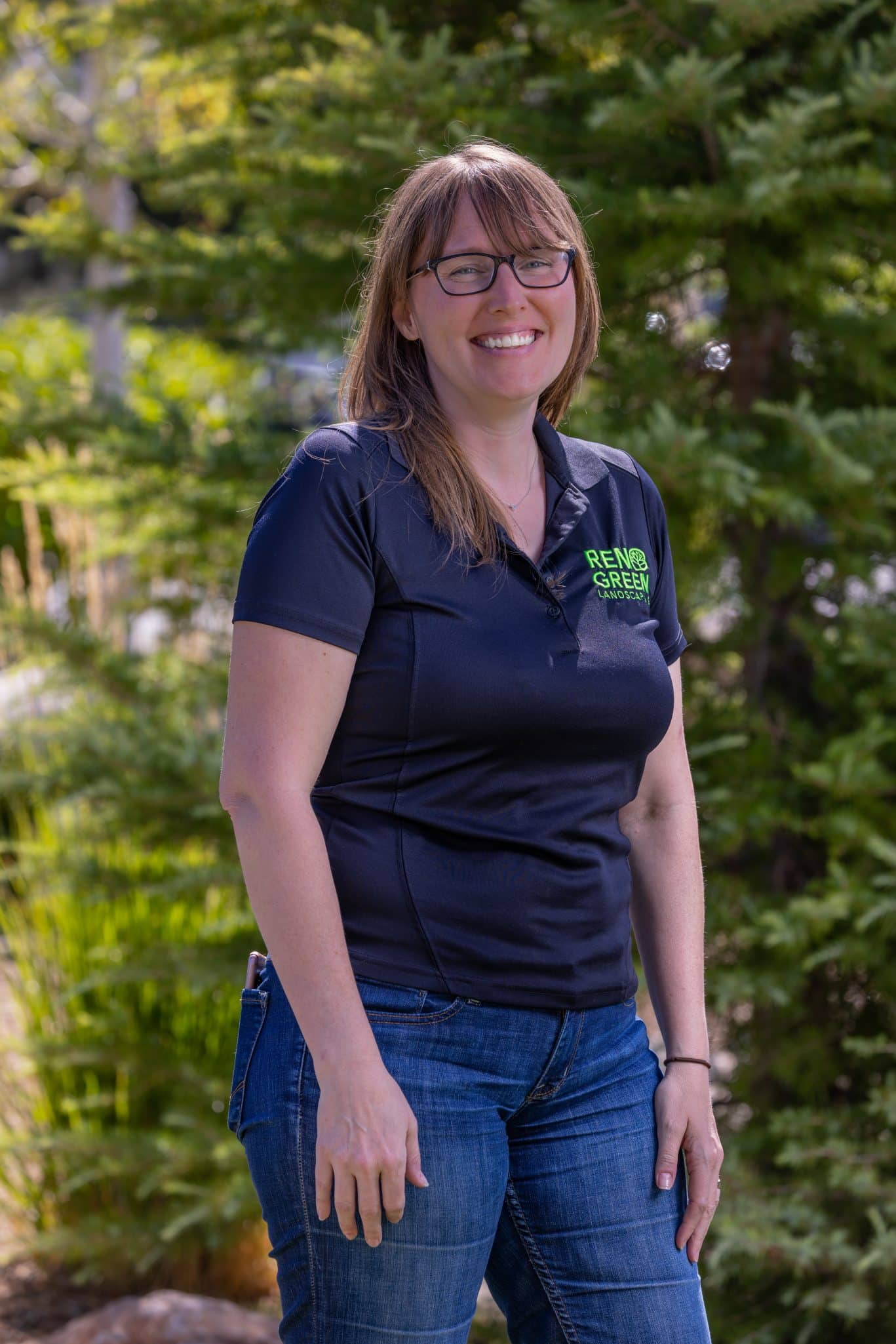 Ryan Harvey
Operations Manager
As the general manager at Reno Green, Ryan Harvey brings a lifetime of experience in the trade industry, from her first job helping her father at construction job sites to her 15 years in almost every role at Reno Green to ensure departments are running efficiently and to each customer's satisfaction. From her extensive background in account, operations and construction management at Reno Green, Ryan knows how to complete a job with as few roadblocks as possible ensuring Reno Green is moving in the right direction to achieve both happy clients and employees. When's she's not working, Ryan enjoys gardening, DIY home projects, running and working out, creating art, hanging out with her husband and friends, and having a good cup of coffee.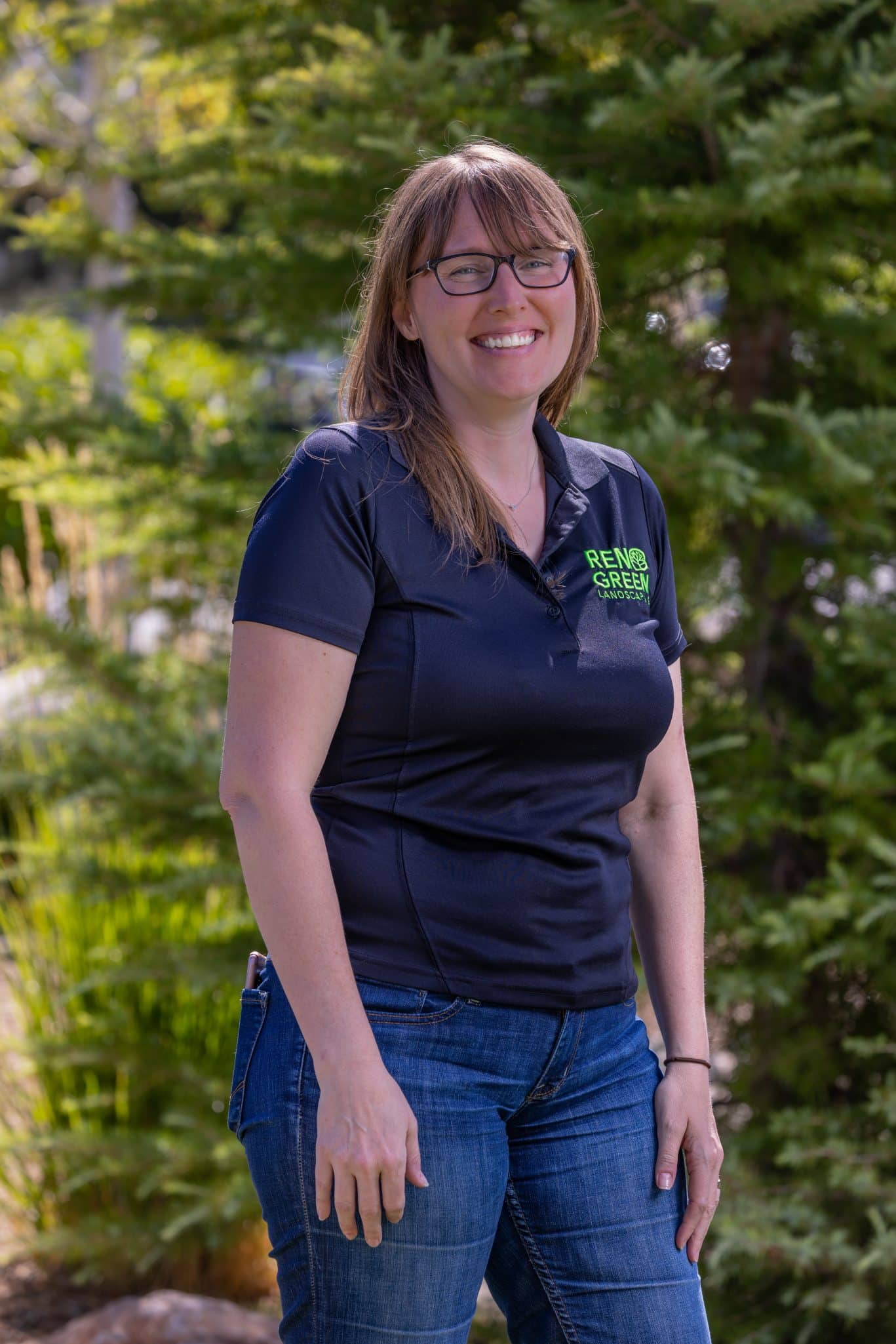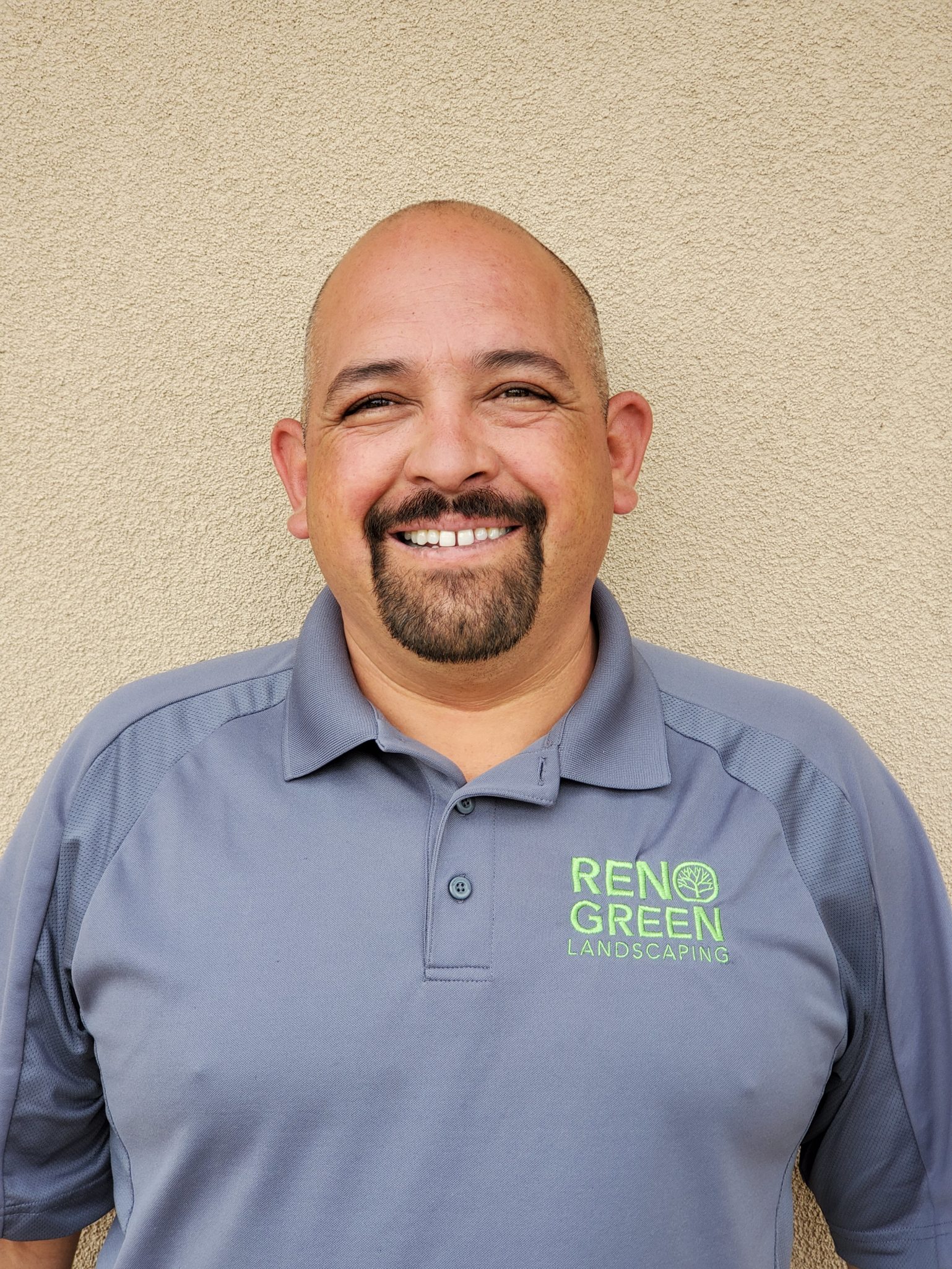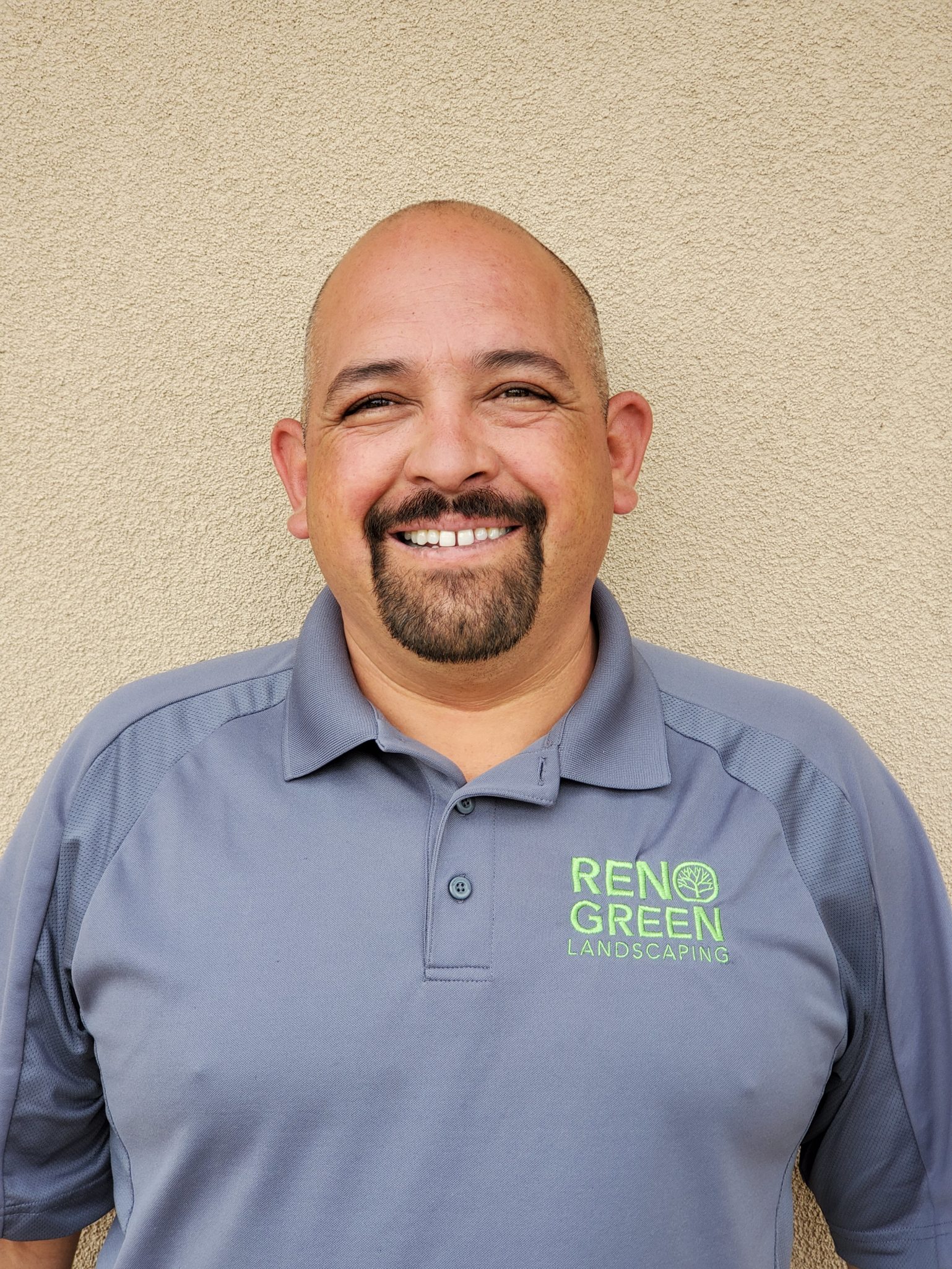 Israel Meza Contreras
Maintenance Manager
Israel has extensive experience in the green industry from residential and commercial maintenance to irrigation and arboriculture. He has been working in landscaping since 1999 and possesses certifications in landscaping, irrigation and pesticide application. He has been with Reno Green Landscaping since 2008, working in both the maintenance and construction departments. When he's not working hard as our maintenance manager, Israel is spending time with his family and relaxing. His favorite thing to do is eat seafood at his favorite restaurant, Las Islitas.