Reno Green: Your Sparks Landscape Company
Reno Green Landscaping provides landscape maintenance and construction services to the Sparks area, including Spanish Springs. We are a full-service landscape company offering everything from lawn maintenance and irrigation to landscape design and snow removal services.
If you are new to the area or are looking for some climate-adapted, drought-tolerant plants for the Sparks area, we have some recommendations for you.
Reno Green: Rooted in Excellence
Best Roses for Sparks
Hardy shrub roses are great for those locations where other plants struggle to succeed. They can handle poor soils, hot and dry conditions and reflective heat from paved surfaces. These roses also have beautiful color and can bloom abundantly when pruned well.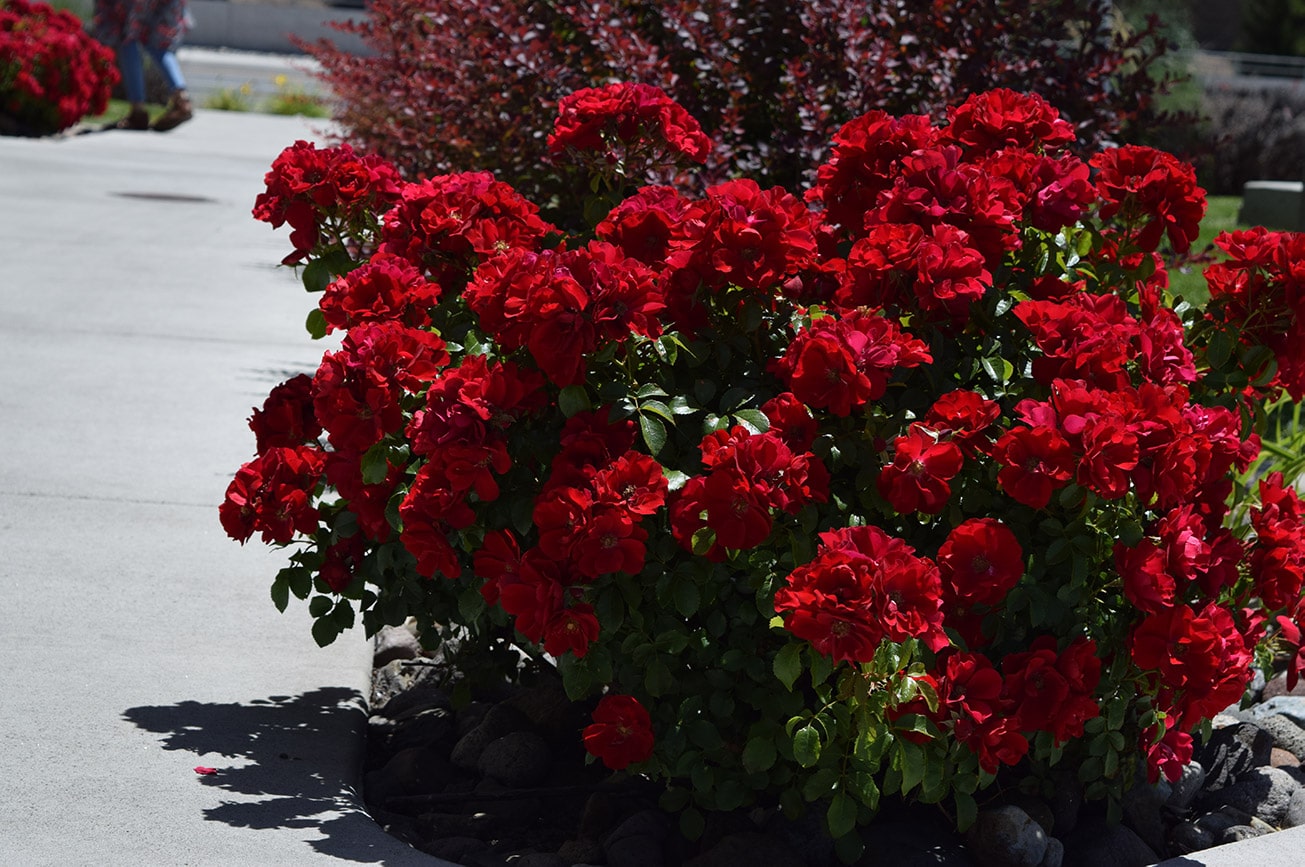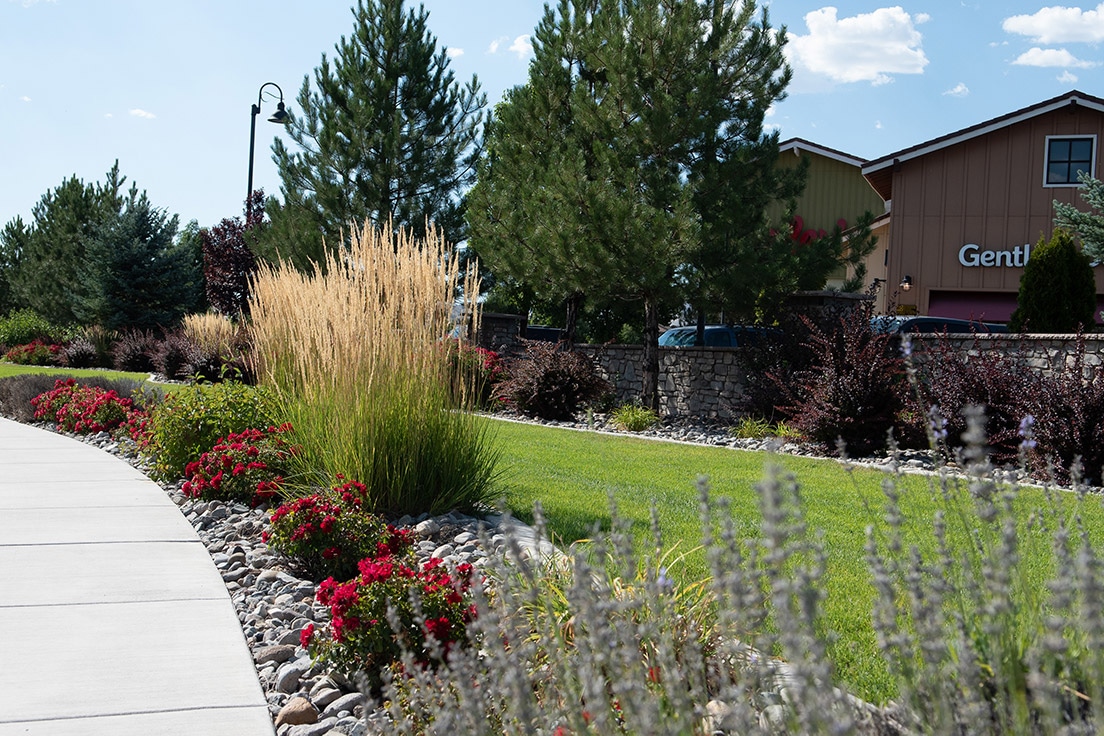 Suggested Grass for Sparks
Ornamental grasses, such as Karl Forester, are great additions to a Sparks landscape for added texture, winter interest and interesting color. 
Karl Forester grasses are commonly planted in the Sparks area because they thrive in our climate. They work in both commercial and residential properties for their height, texture and color.
Adding Color to Your Garden
Daylilies provide blooms of varying shades from orange and yellow to red and purple with green foliage during the growing season. You can find varieties that bloom in early, mid- and late spring. They grow great in Sparks landscapes from harsh commercial environments to residential properties.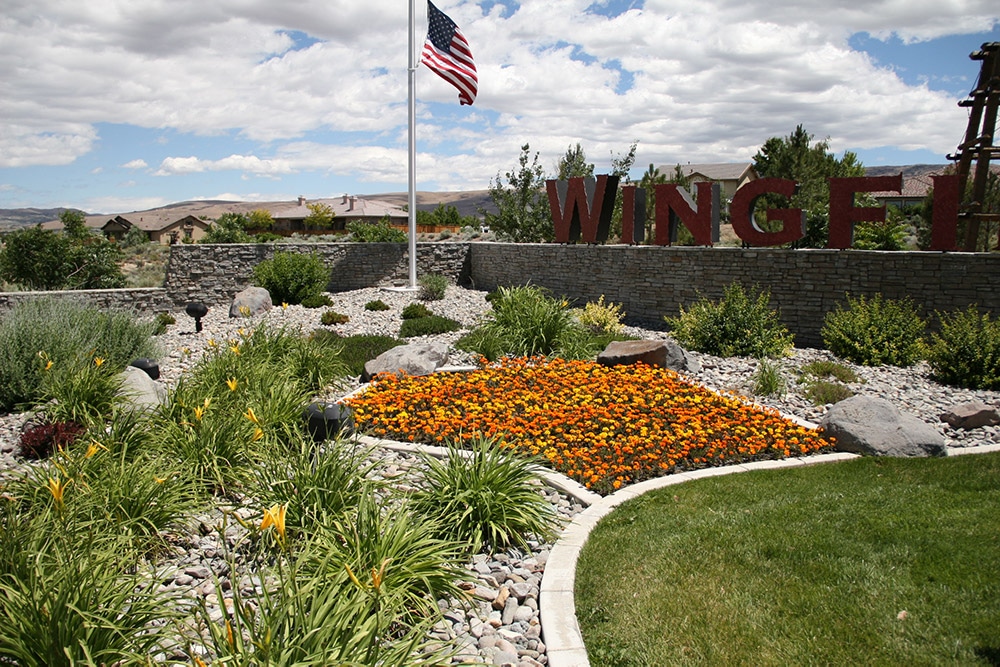 Reno Green's Landscape Services in Sparks
Looking for a company to maintain your Sparks property that has extensive experience in the area? Reno Green Landscaping has been the industry expert since 1975. Reno Green offers landscape design, installation, maintenance and irrigation services in the Sparks area.
LANDSCAPE MAINTENANCE SERVICES
Weed, debris and leaf abatement
Clean ups
Tree and shrub pruning
Insect and disease management
Water feature maintenance
Planter bed care
Annual color rotations
Winter watering
Activity reports
DESIGN & INSTALLATION SERVICES
Low-Voltage Lighting Systems
Annual Color Rotations
Irrigation sprinker system repairs and maintenance
System winterization and activation
Water schedule management
Smart controller installation
Irrigation design and installation
Irrigation system retrofits
Water feature maintenance and troubleshooting
Snow and ice control for sidewalks and walkways
Mechanized snow removal for streets and parking lots
Salting/Sanding
Property maps indicating scope of work, snow pile locations and areas of special concern
*Snow and ice control services are available to our current maintenance clients and is offered as a separate contract.