Spanish Springs Landscaping
Reno Green: Your Spanish Springs Landscape Company
Reno Green Landscaping provides landscape maintenance and construction services to Spanish Springs residents and businesses. We are a full-service landscape company offering everything from lawn maintenance and irrigation to landscape design and snow removal services.
Spanish Springs is a suburb north of Sparks with numerous parks and dozens of housing developments including Wingfield Springs, Kiley Ranch, Eagle Canyon and Pioneer Meadows, to name a few. Like other areas of Reno/Sparks, Spanish Springs is continually growing, attracting those who want to be close to the city, but away from the hustle and bustle.
The suburban lifestyle offers homeowners a quiet retreat for enjoying time with their families. A new trend in the landscape industry is the focus on outdoor living by blending the indoor space and the outdoor space into one. For some, this may be a large meeting area for family gatherings and for others a private escape outside the master bedroom. No matter what setting your outdoor space is for, it must have a few elements to seamlessly fit your home.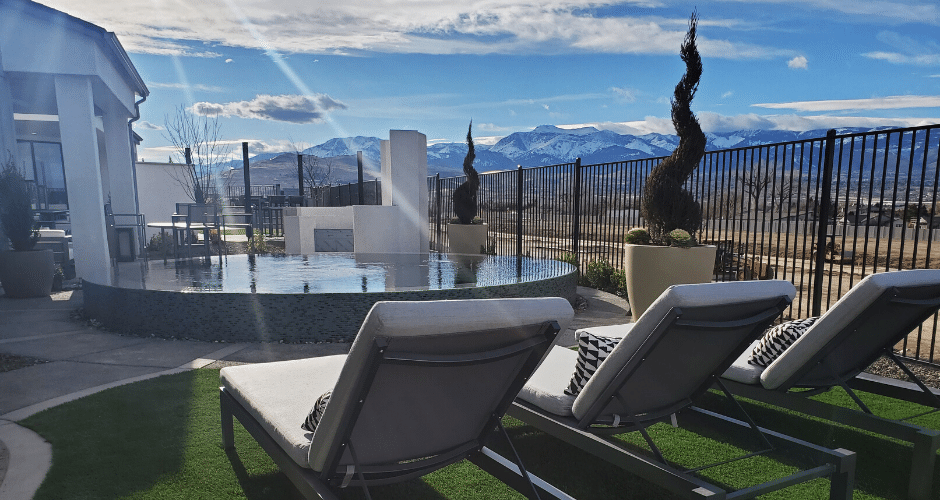 Match Decor
Outdoor living spaces should match the style of your home, perfectly blending the indoor décor with the outdoor. If you have a modern home interior, think about creating a concrete or block fire pit with an accent water feature. Or if you like a warm inviting space, try adding strategic landscape lighting, a fireplace as a focal point with a cozy loveseat adorned with blankets and pillows.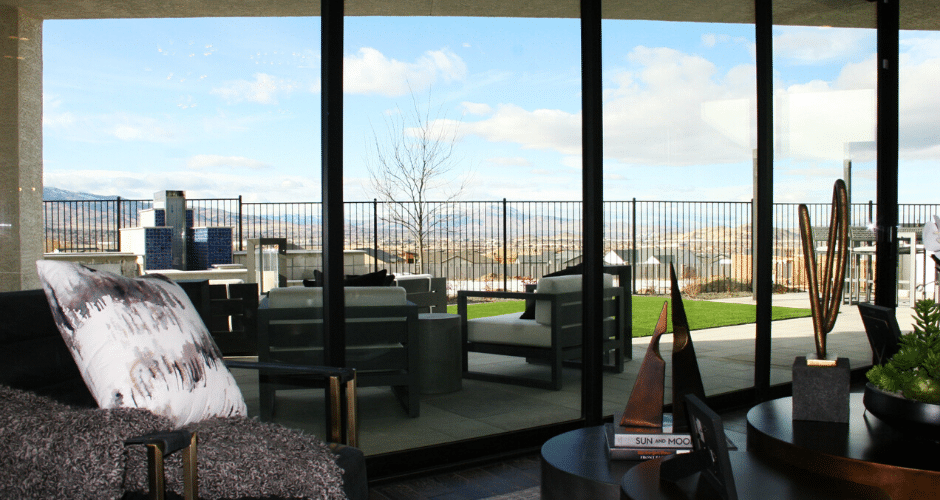 Create an Experience
To balance the indoor with the outdoor experience, consider adding sliding glass doors and large windows for easy access to the outdoor area as well as views. This is especially great when your home offers views of the mountains or city.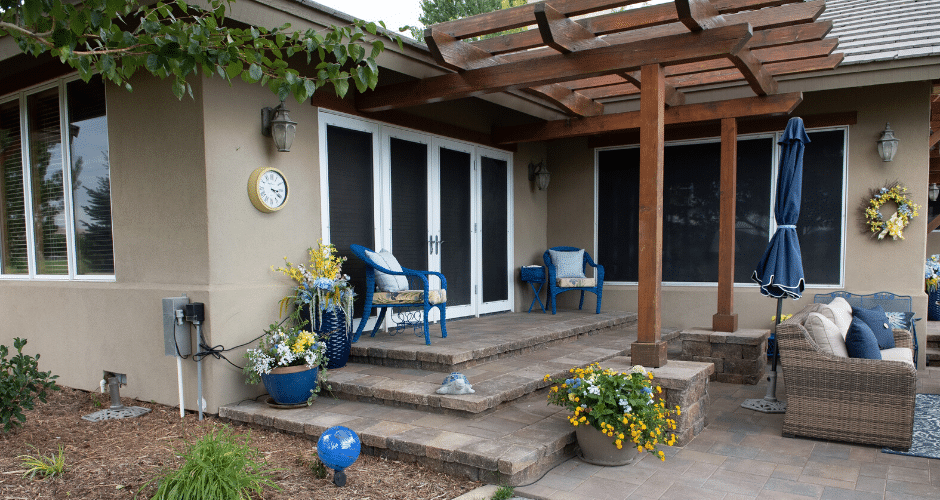 Pergolas
Pergolas can extend an indoor room to the outdoor space. They are great to block out the sun's heat as well as provide a sense of space to any outdoor patio.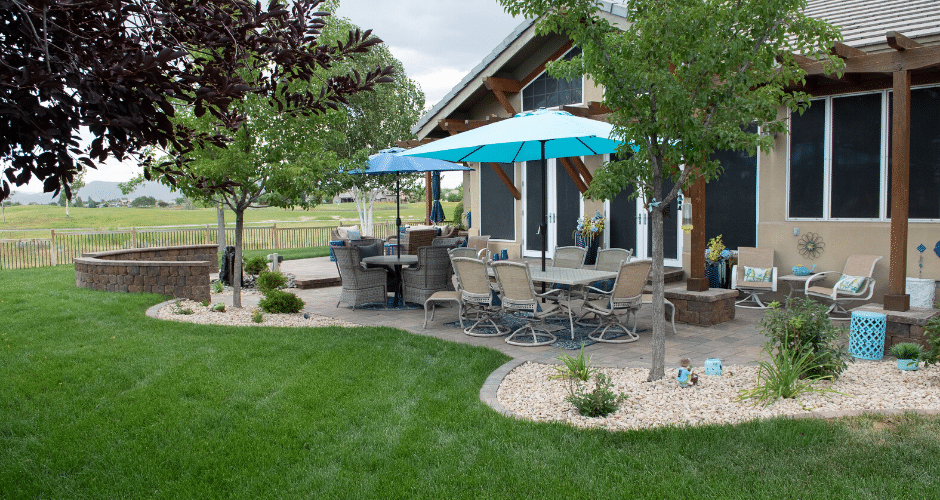 Potted Plants
No outdoor space is complete without adding plants. Try adding some plants in accent-colored pots on dining tables, side tables and in corners can create that indoor feel outside.
Outdoor Curtains
Outdoor curtains are a creative add-on to your pergola. Use curtains to define the outdoor spaces in your landscape, such as between a covered eating area and lawn play area.
The Spruce has some outdoor living ideas from top designers to get your creativity flowing!
Reno Green's Landscape Services in Spanish Springs
Looking for a landscape company to design, install and maintain your Spanish Springs, NV property that has extensive experience in the area? Reno Green Landscaping has been the local industry expert since 1975. Reno Green offers landscape design, installation, maintenance and irrigation services in the Spanish Springs area.
LANDSCAPE MAINTENANCE SERVICES
Weed, debris and leaf abatement
Clean ups
Tree and shrub pruning
Insect and disease management
Water feature maintenance
Planter bed care
Annual color rotations
Winter watering
Activity reports
DESIGN & INSTALLATION SERVICES
Low-Voltage Lighting Systems
Annual Color Rotations
Irrigation sprinker system repairs and maintenance
System winterization and activation
Water schedule management
Smart controller installation
Irrigation design and installation
Irrigation system retrofits
Water feature maintenance and troubleshooting
Snow and ice control for sidewalks and walkways
Mechanized snow removal for streets and parking lots
Salting/Sanding
Property maps indicating scope of work, snow pile locations and areas of special concern
*Snow and ice control services are available to our current maintenance clients and is offered as a separate contract.