FEATURED LANDSCAPE PROJECTS
Custom Residential Landscapes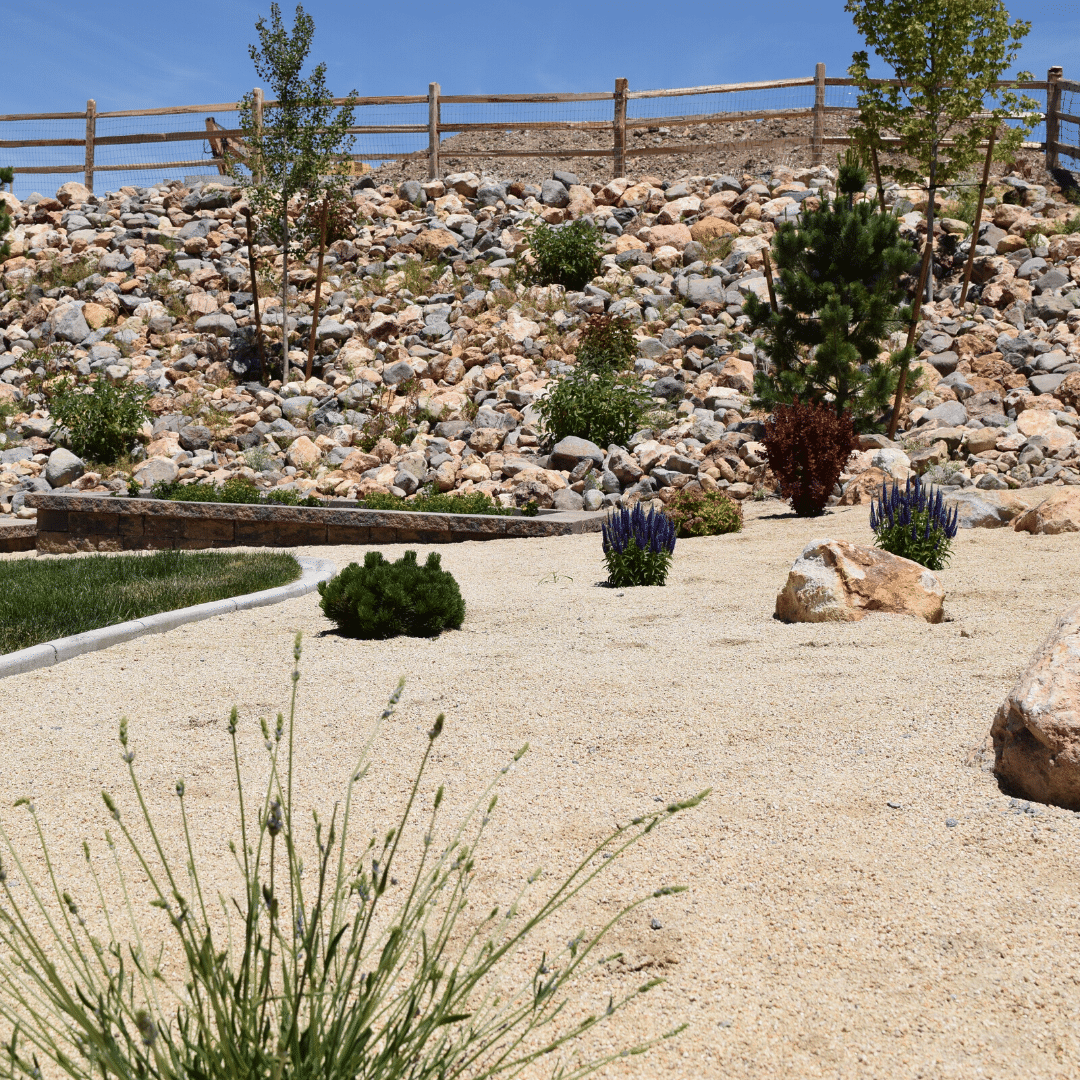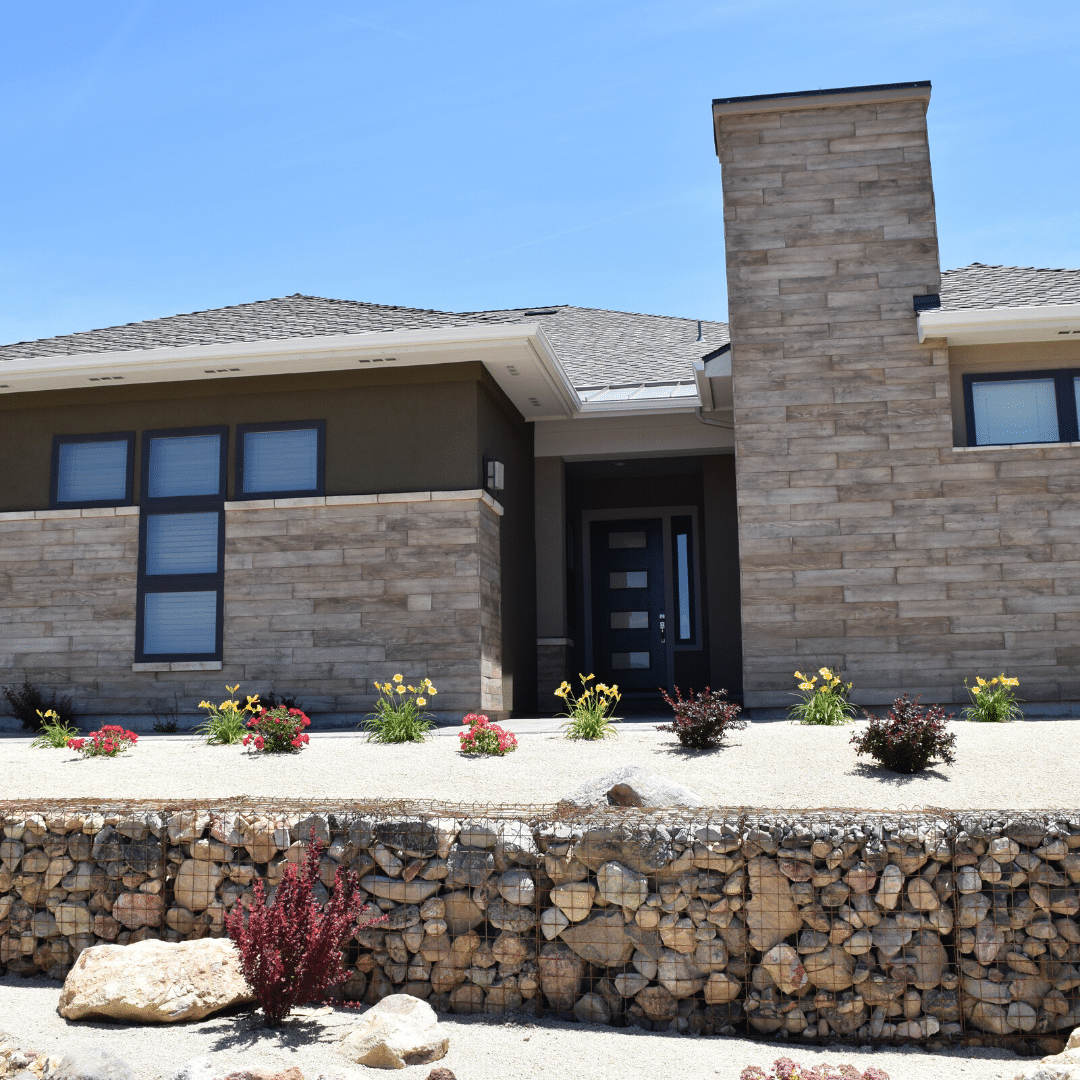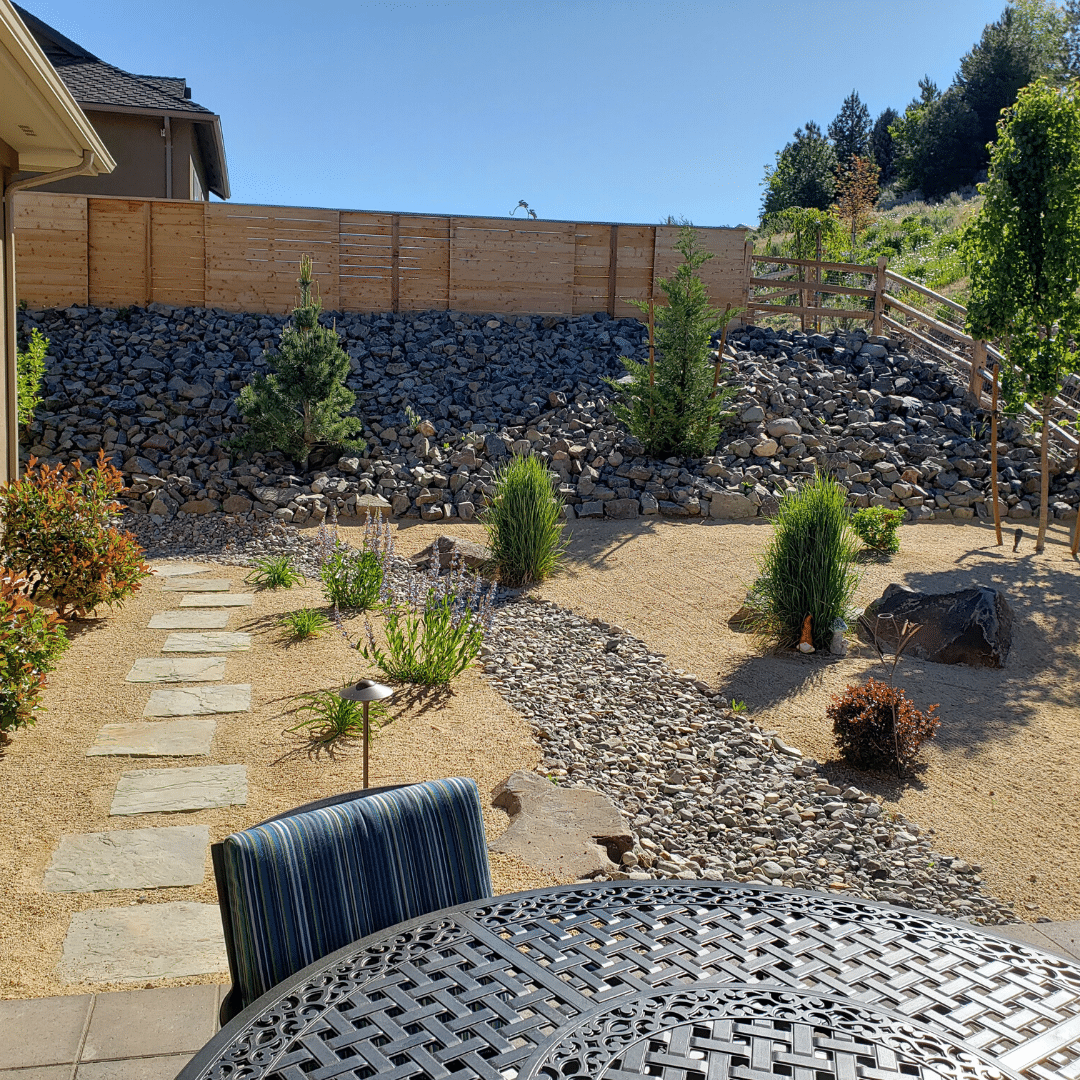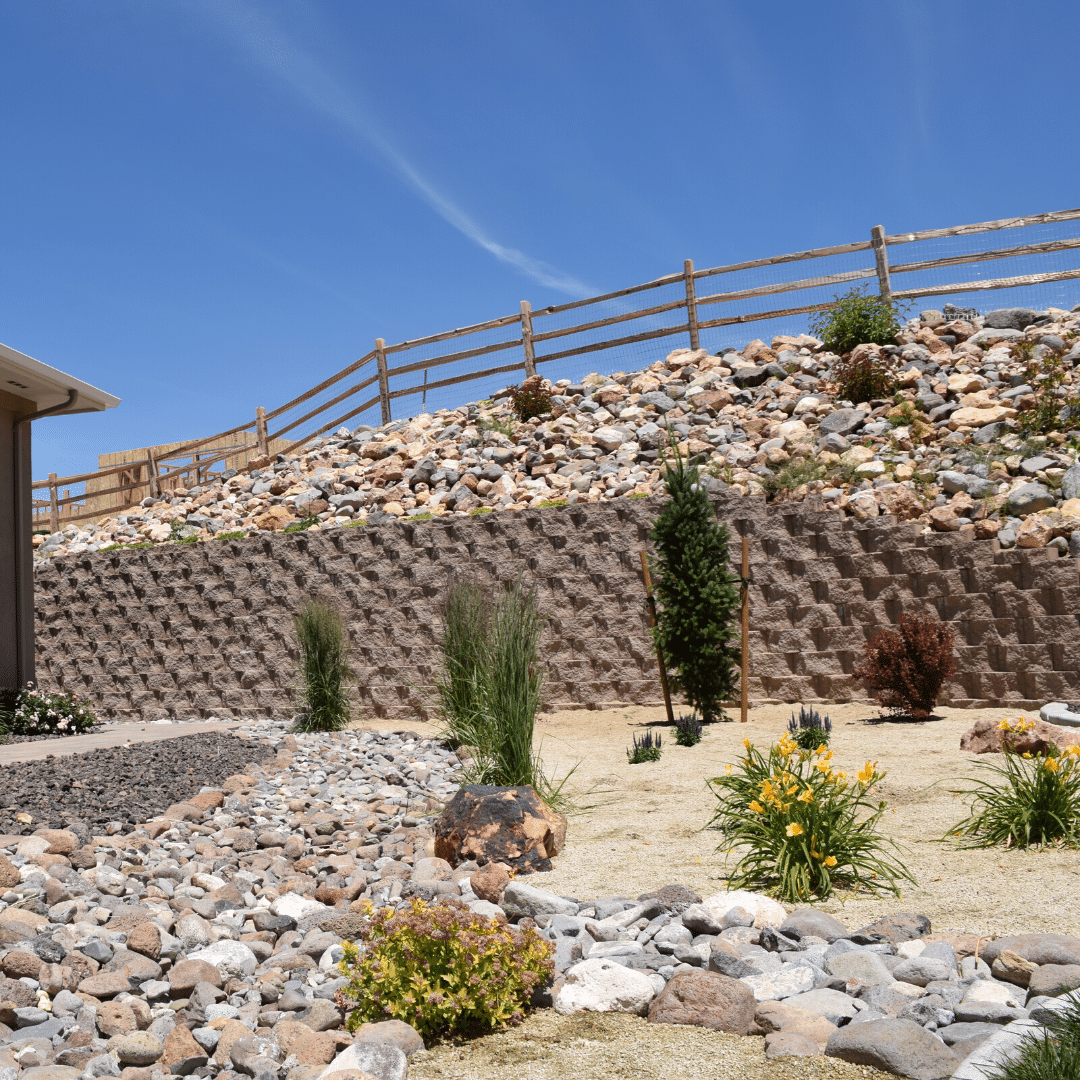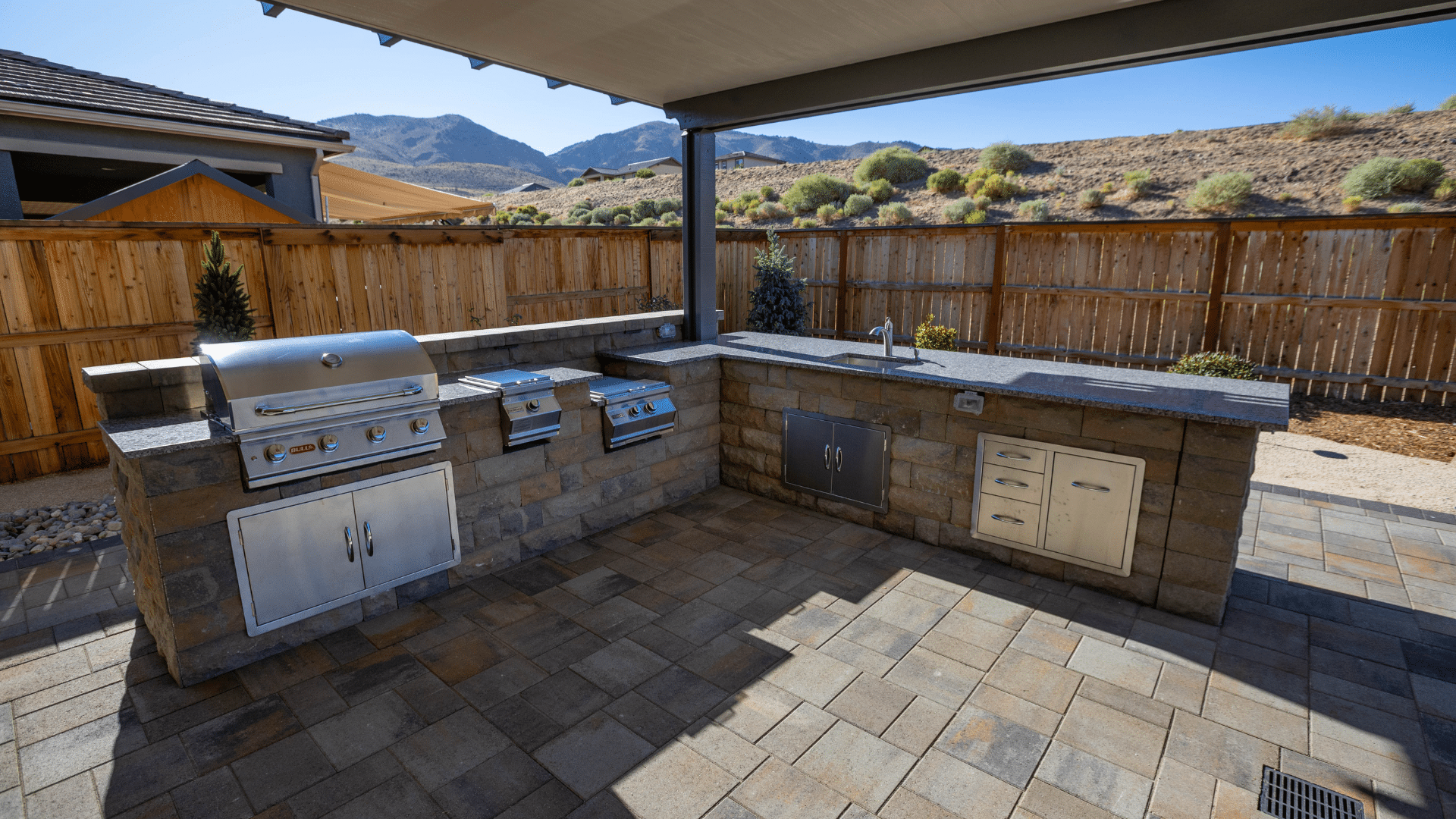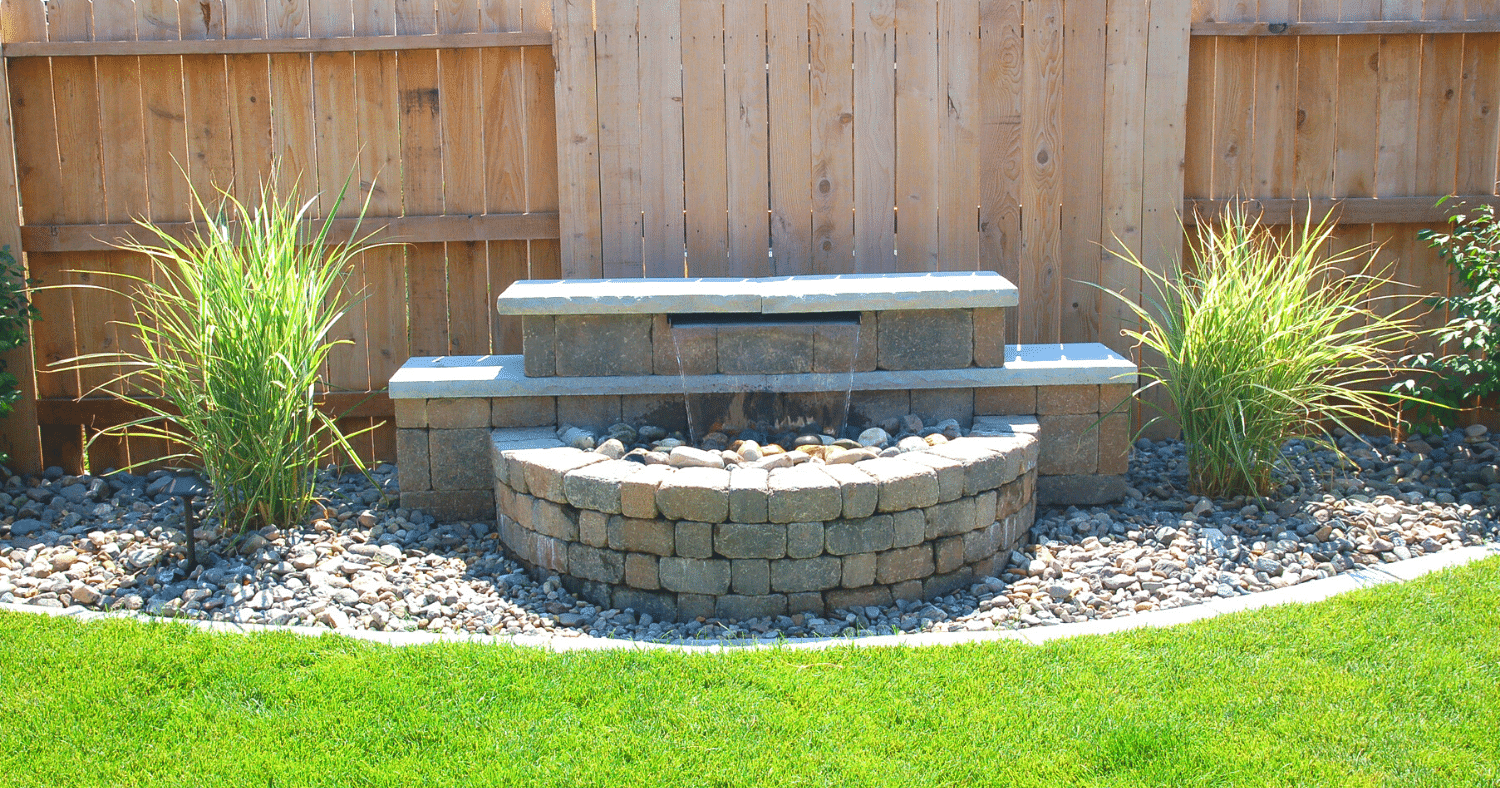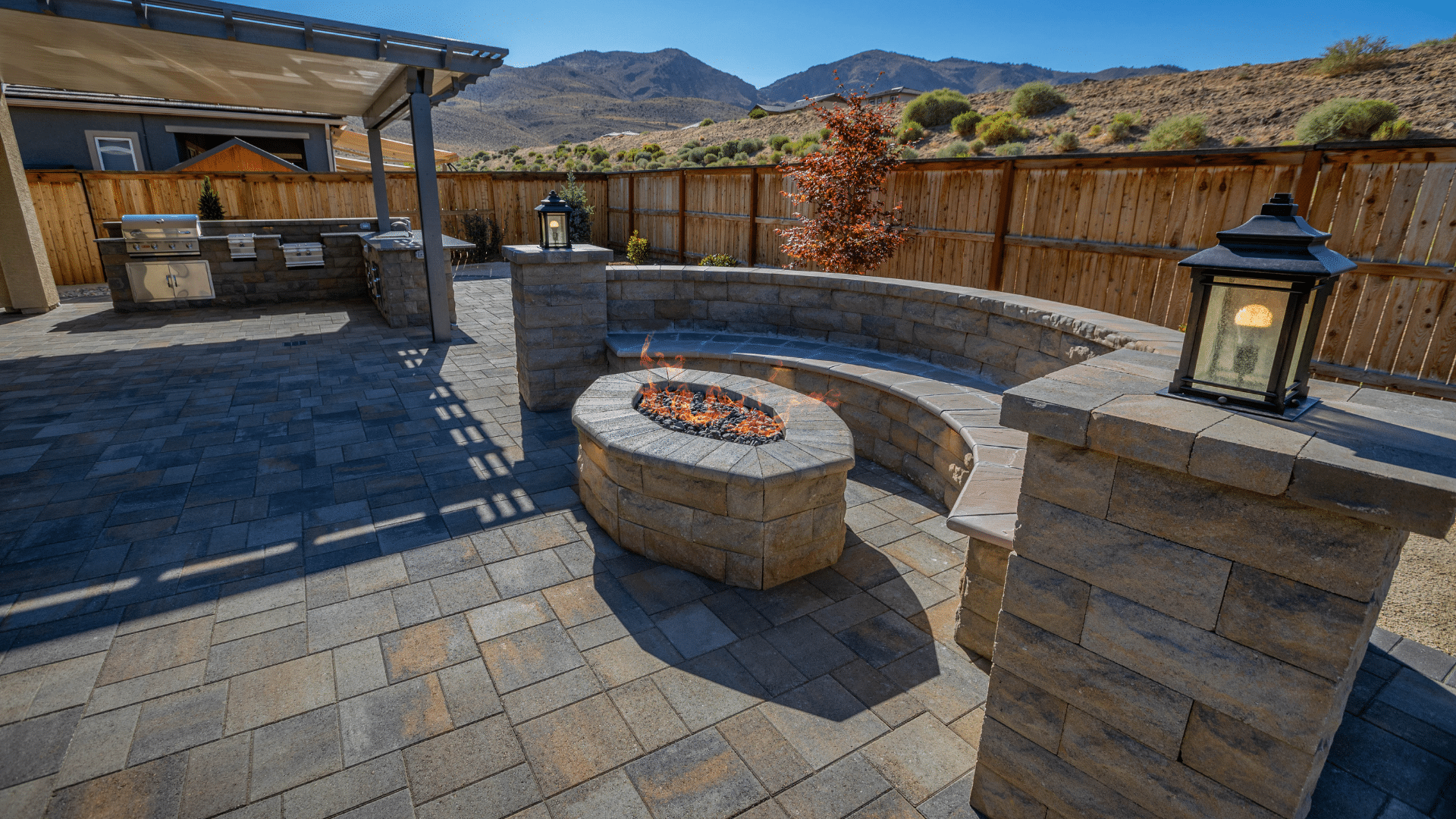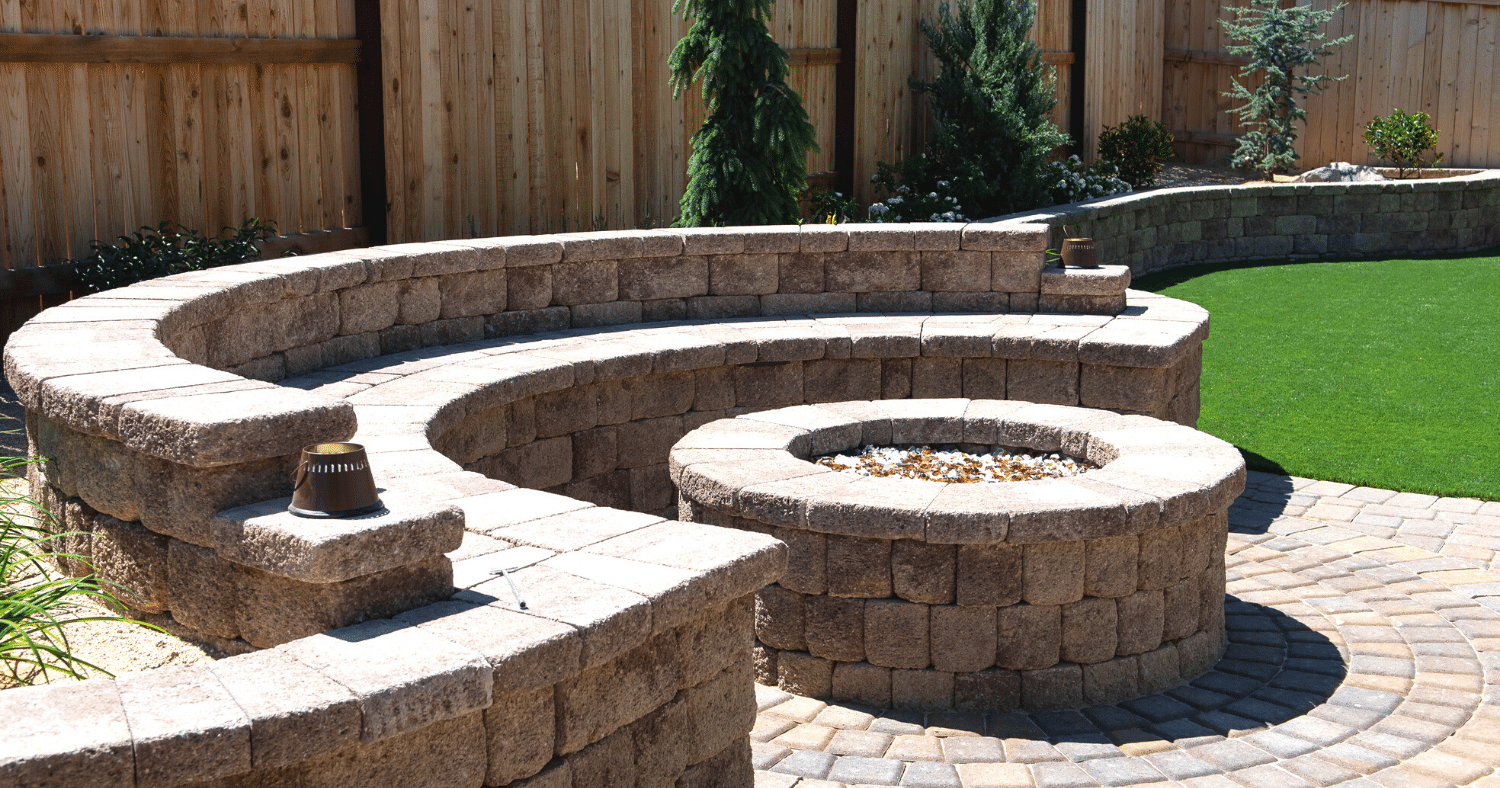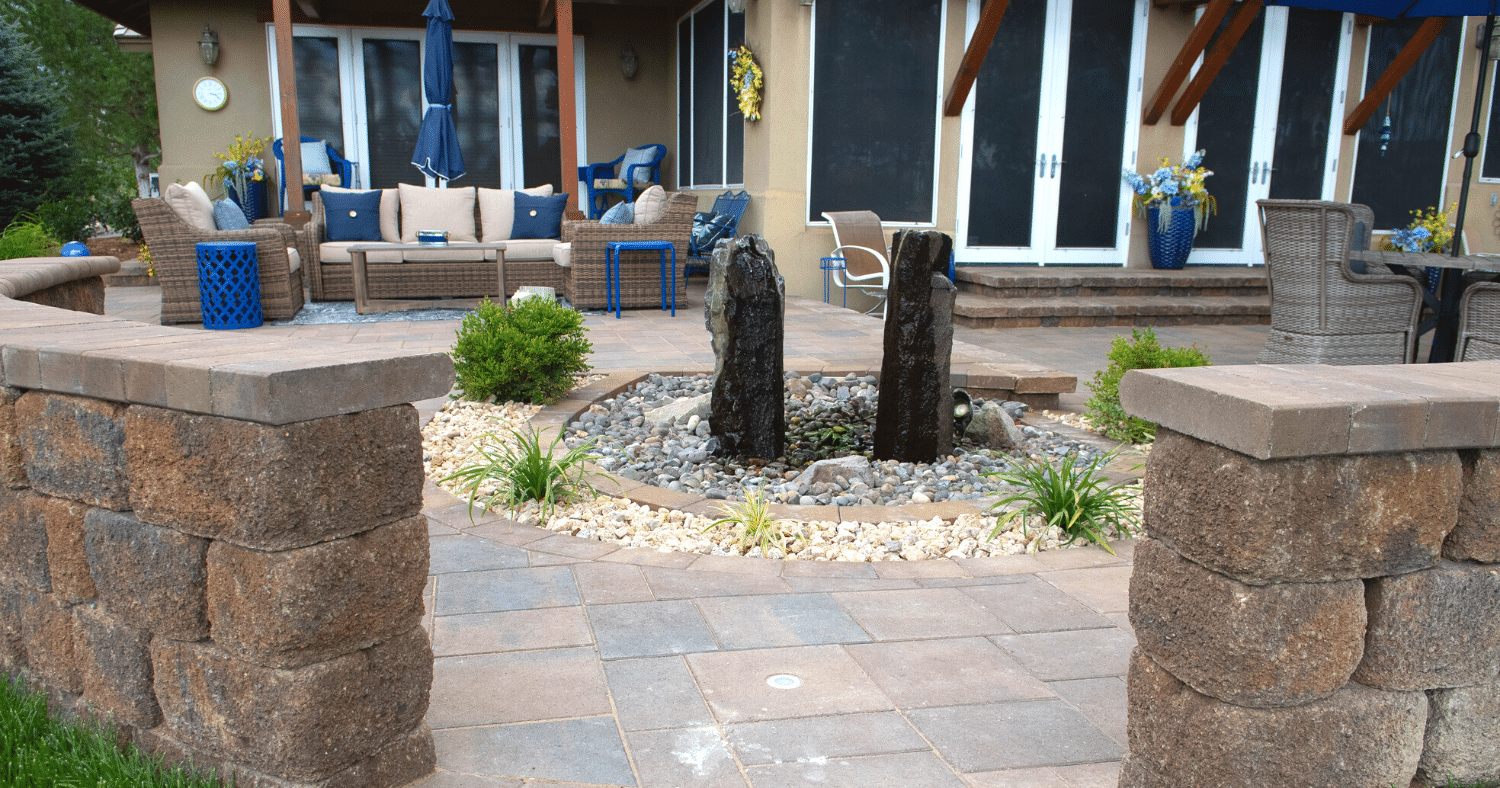 Model Home Landscape Installation
We have installed the front and backyards for the model homes at Copper View, Sky Meadows, Edgeworth, and Regency.
Our Belgard Master Craftsman Certified installers are experienced in hardscape installations, including paver pathways, patios, retaining walls, fire pits, and outdoor kitchens. For luxury backyard installations, Reno Green Landscaping is the best company in town.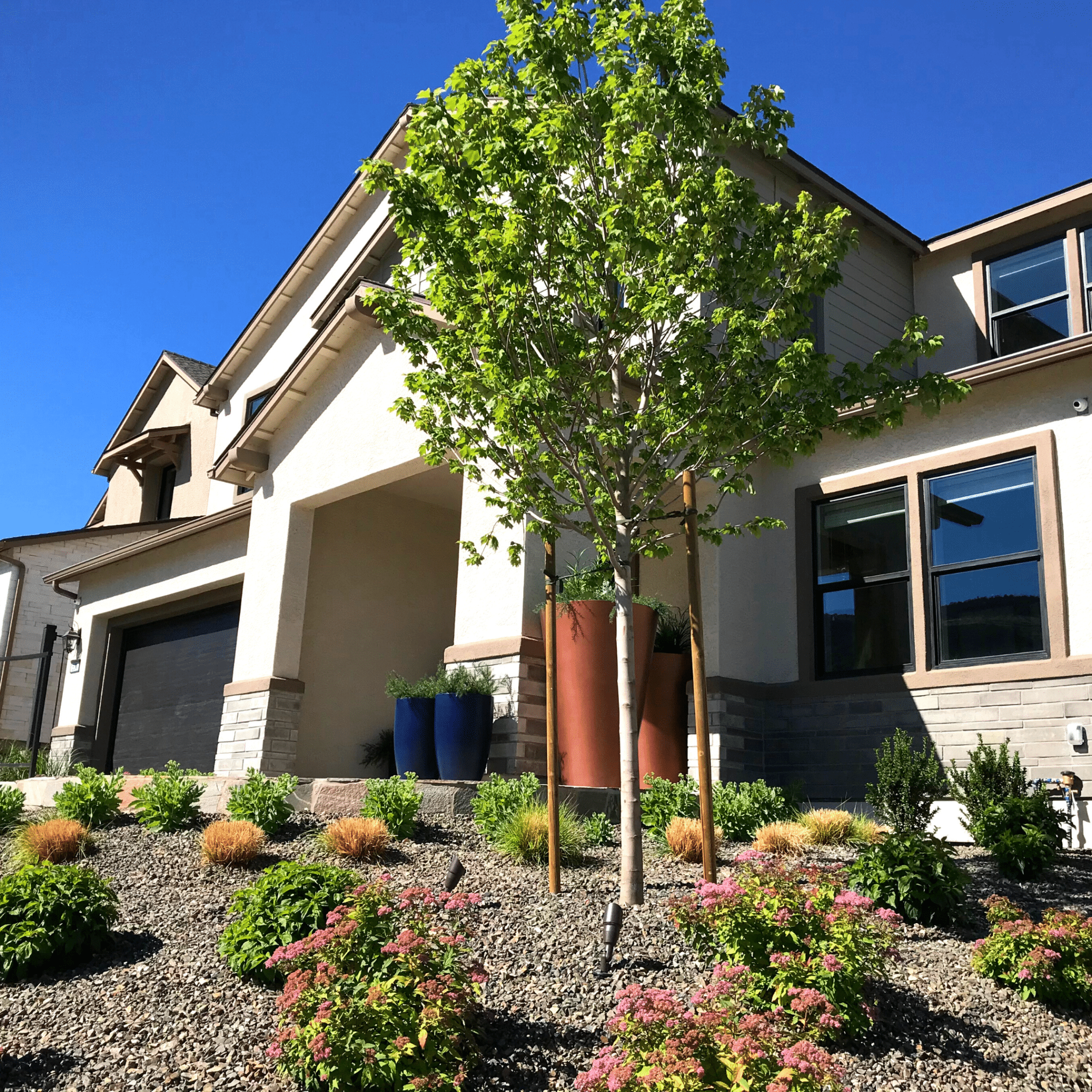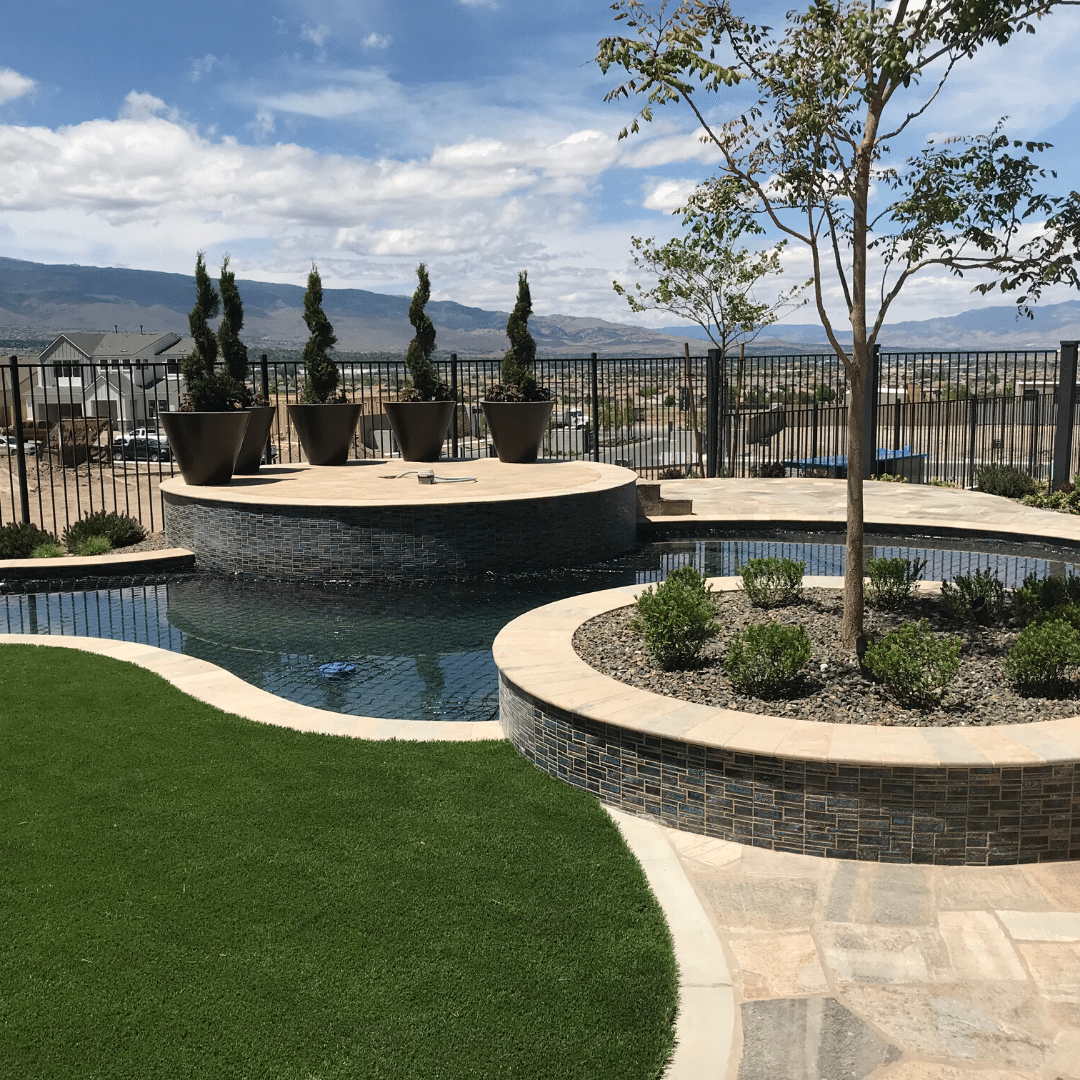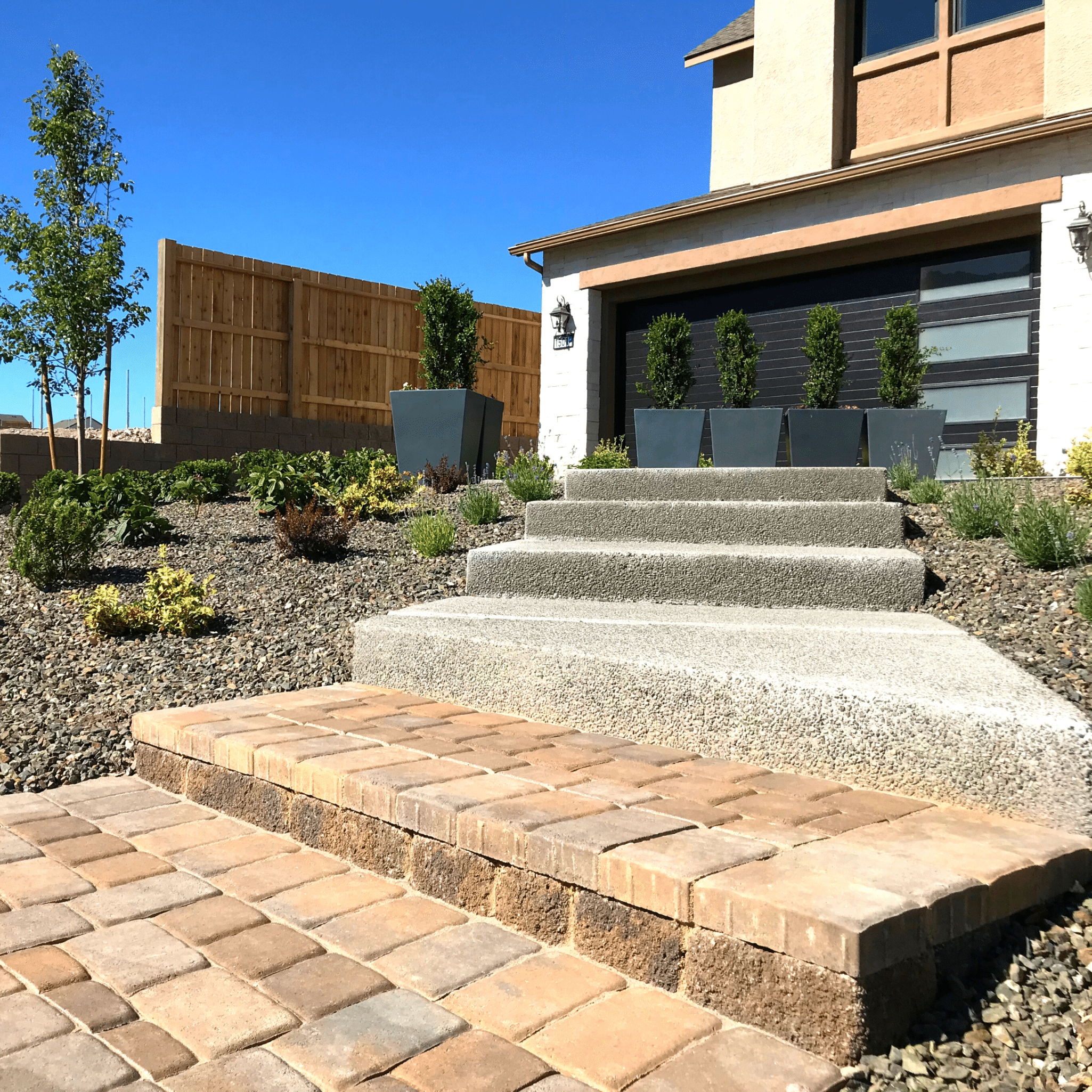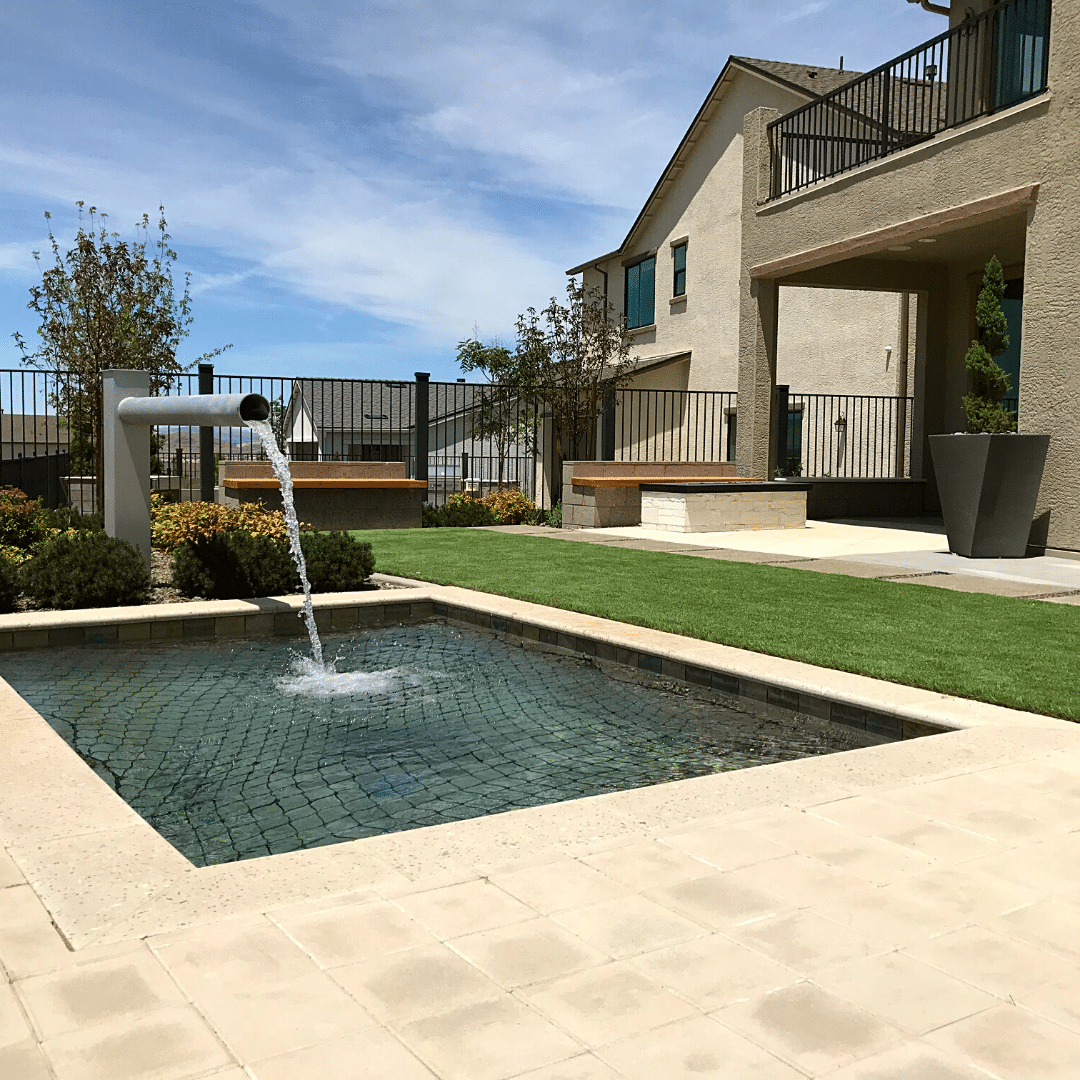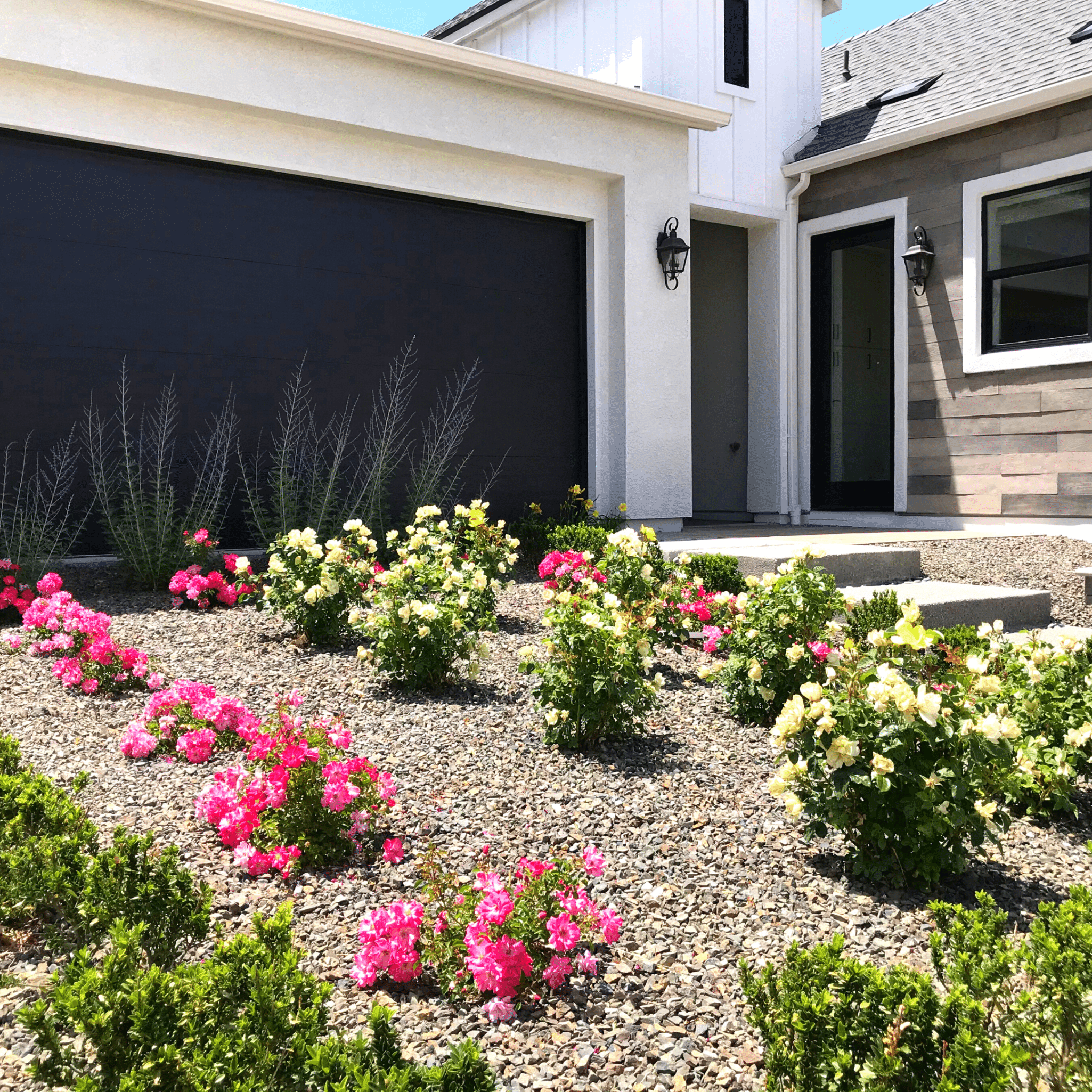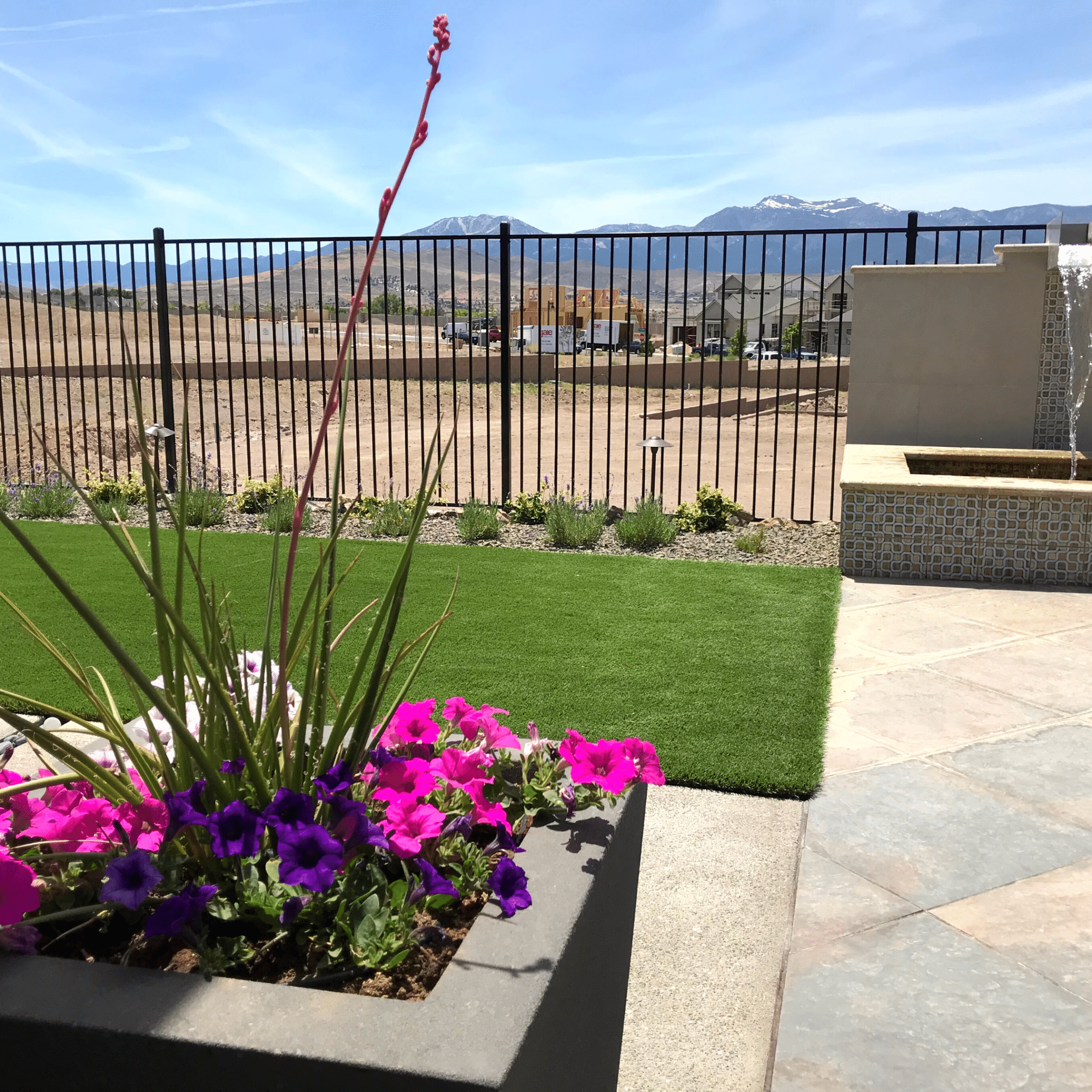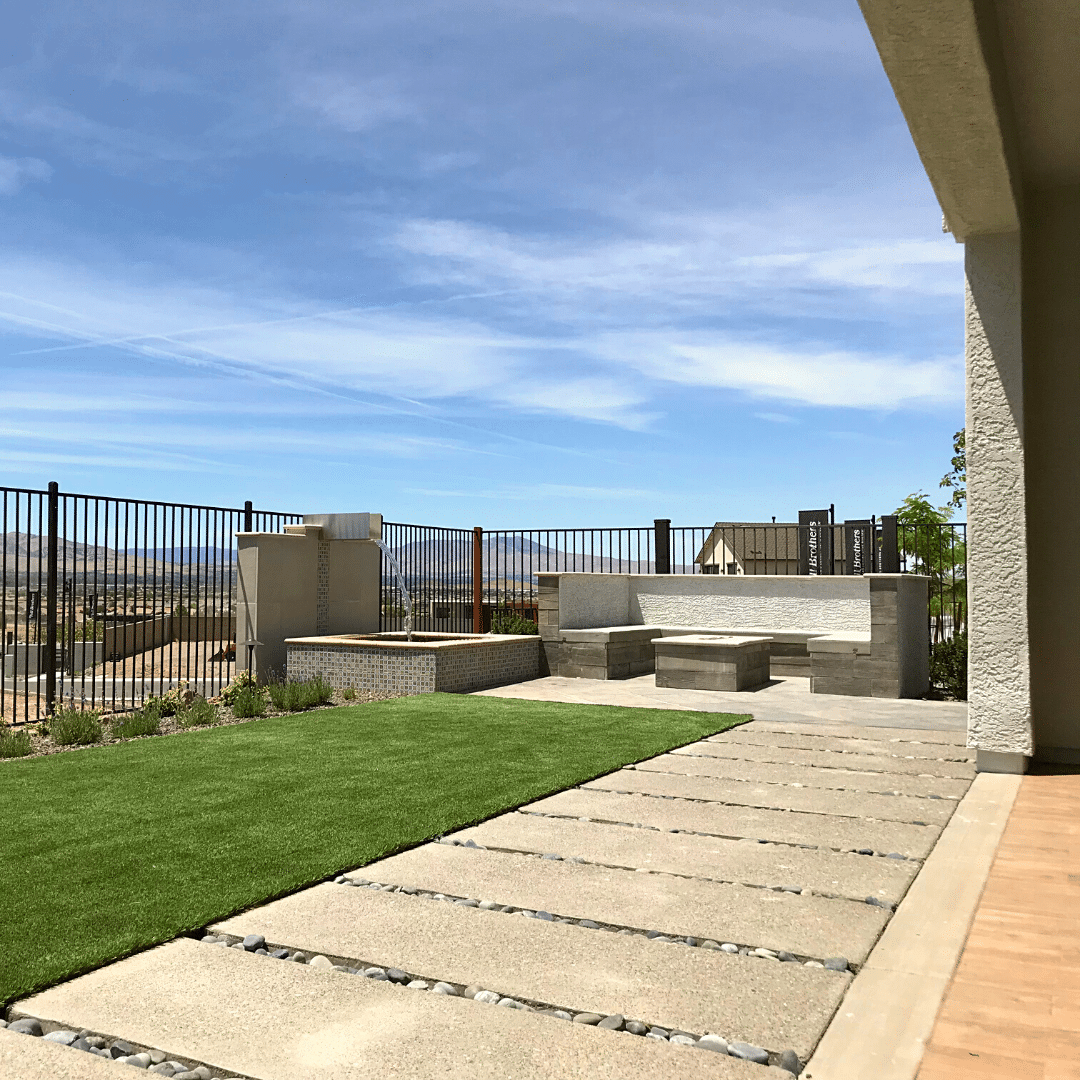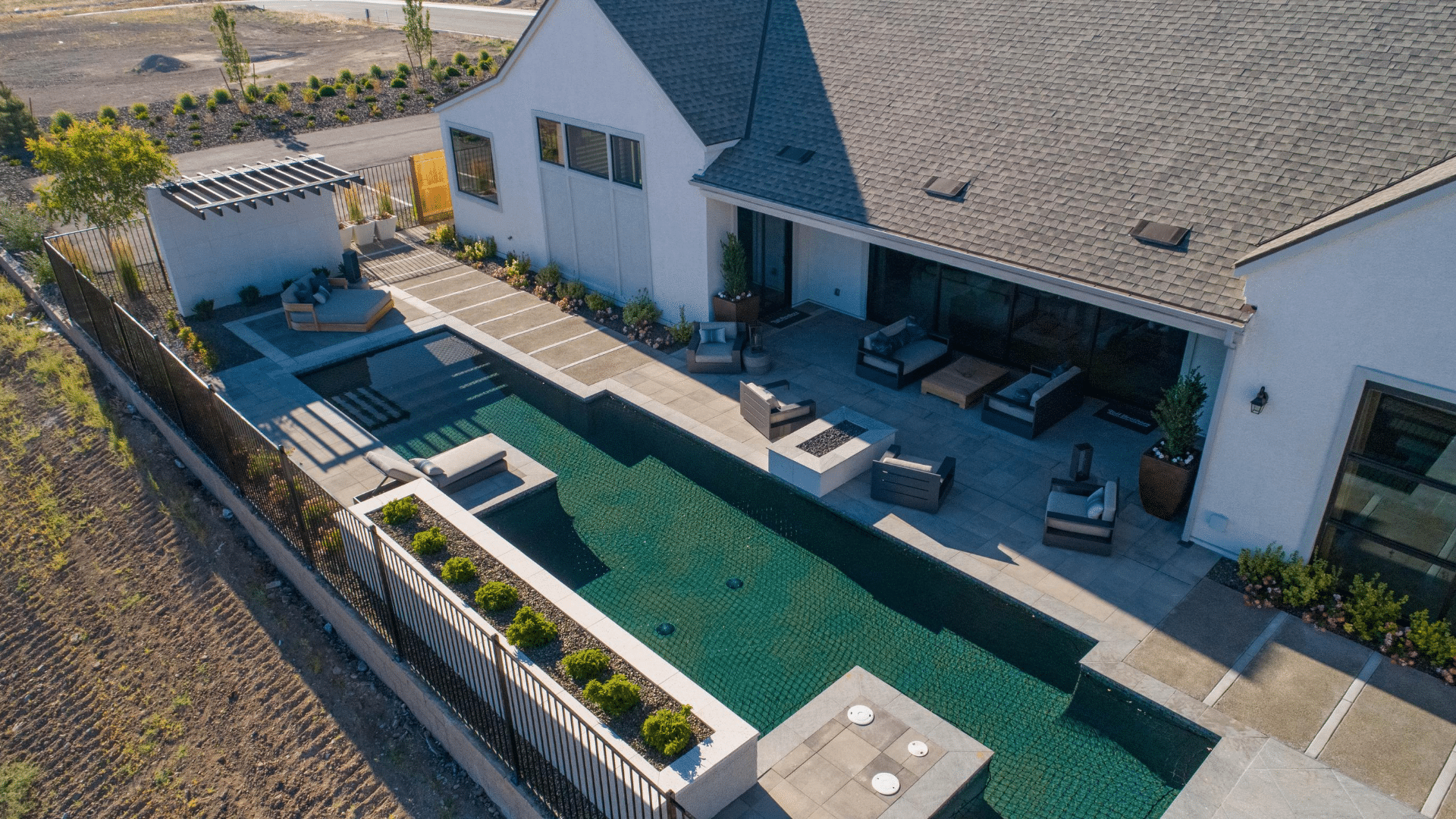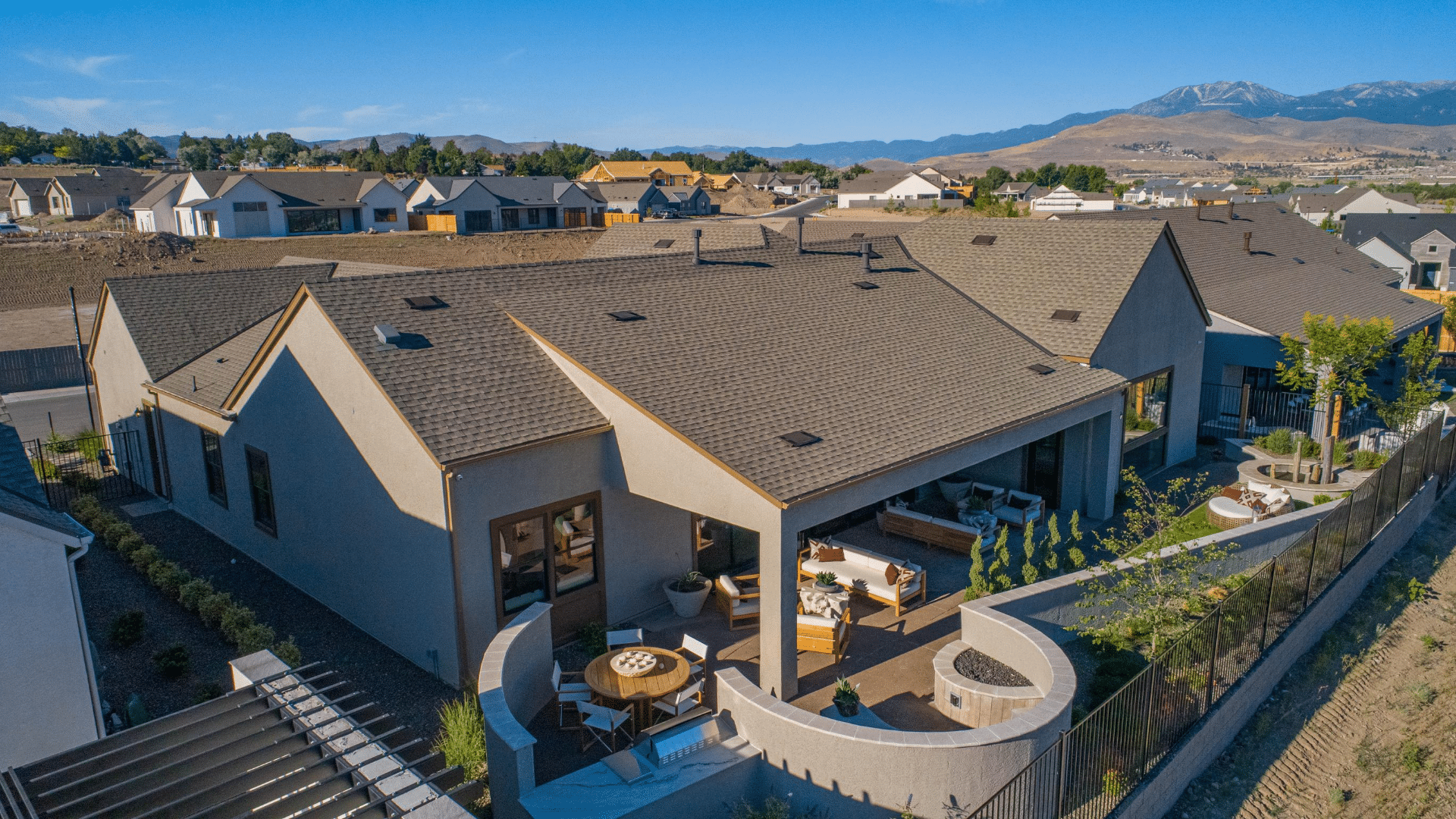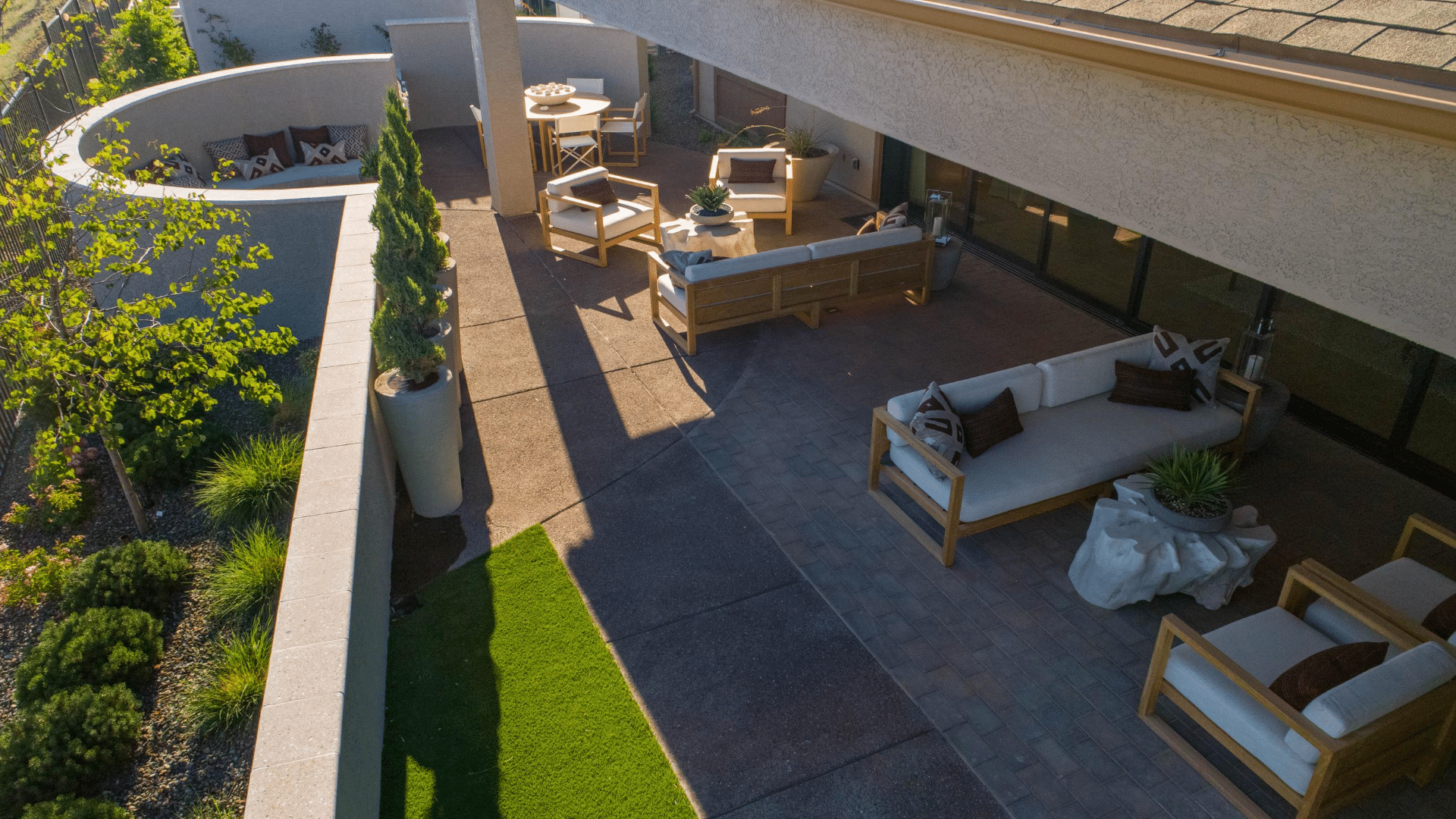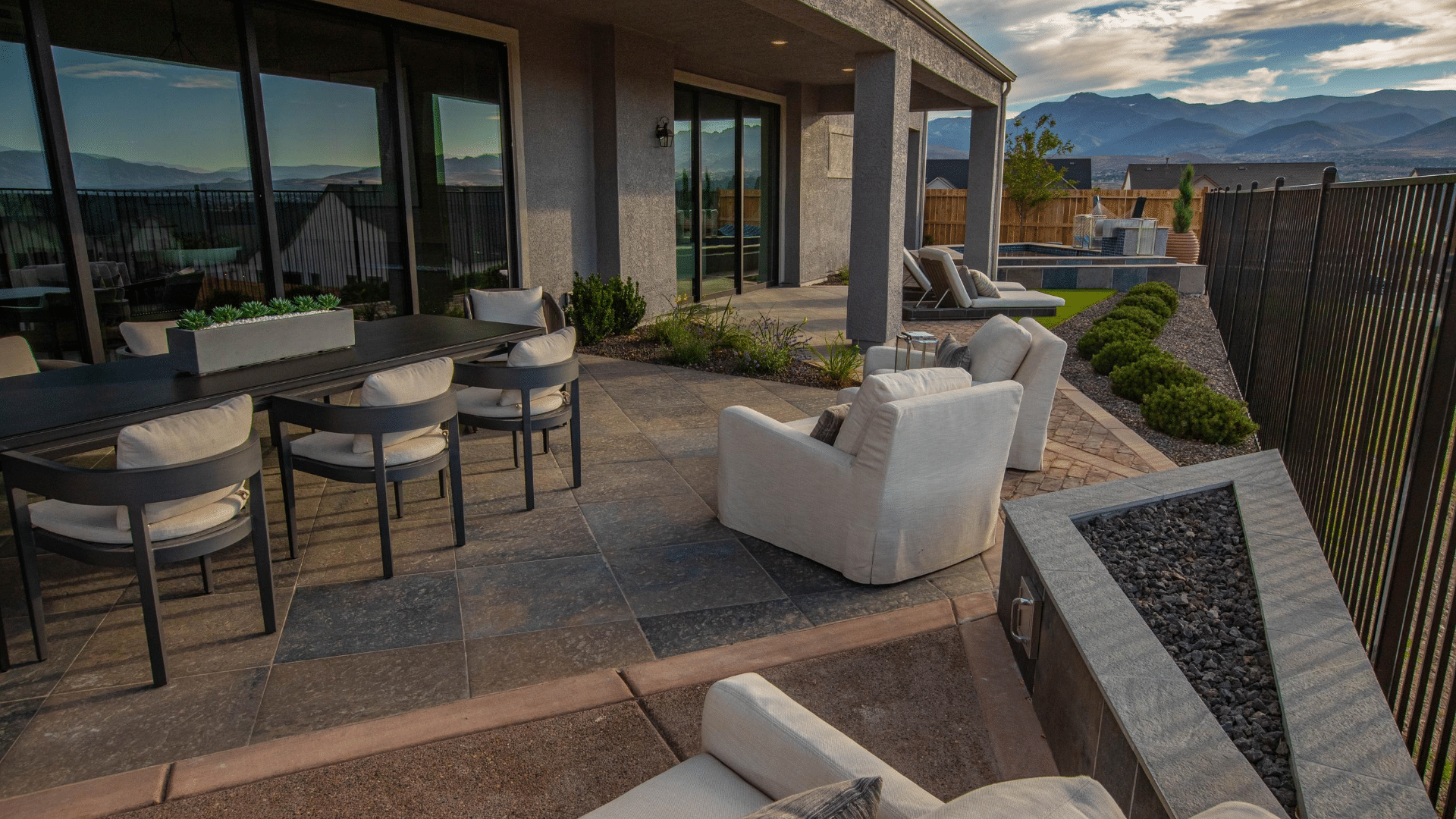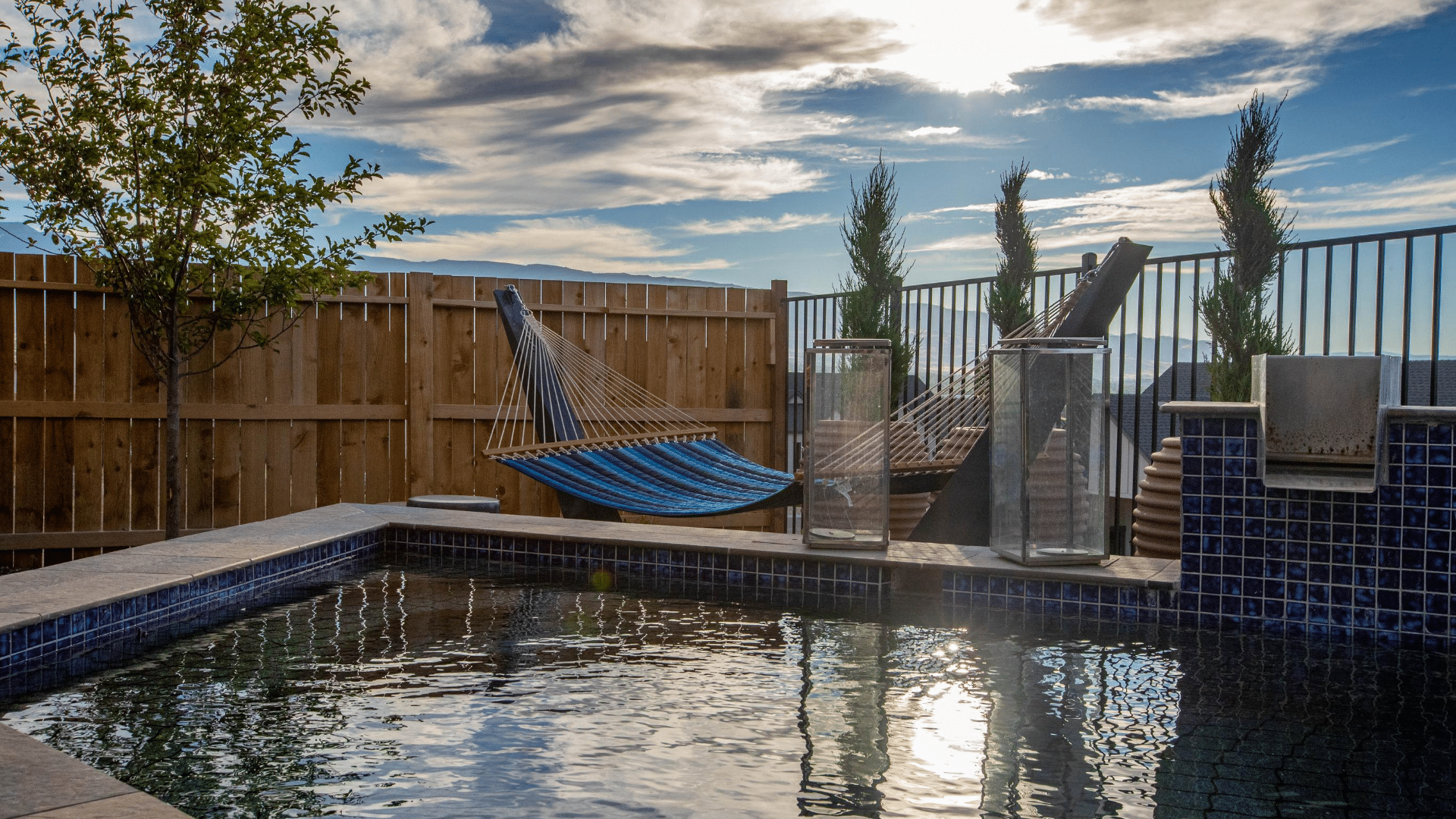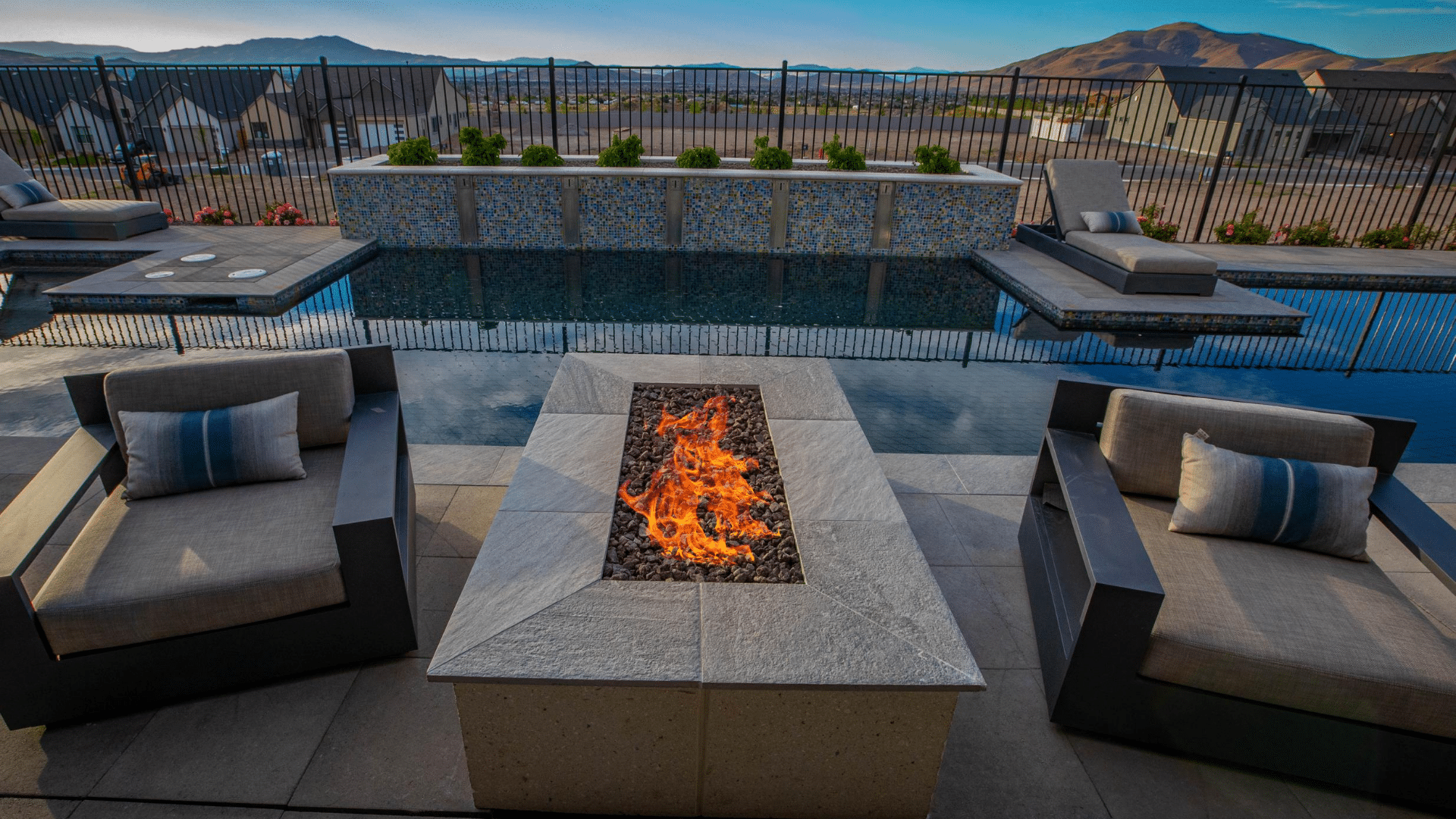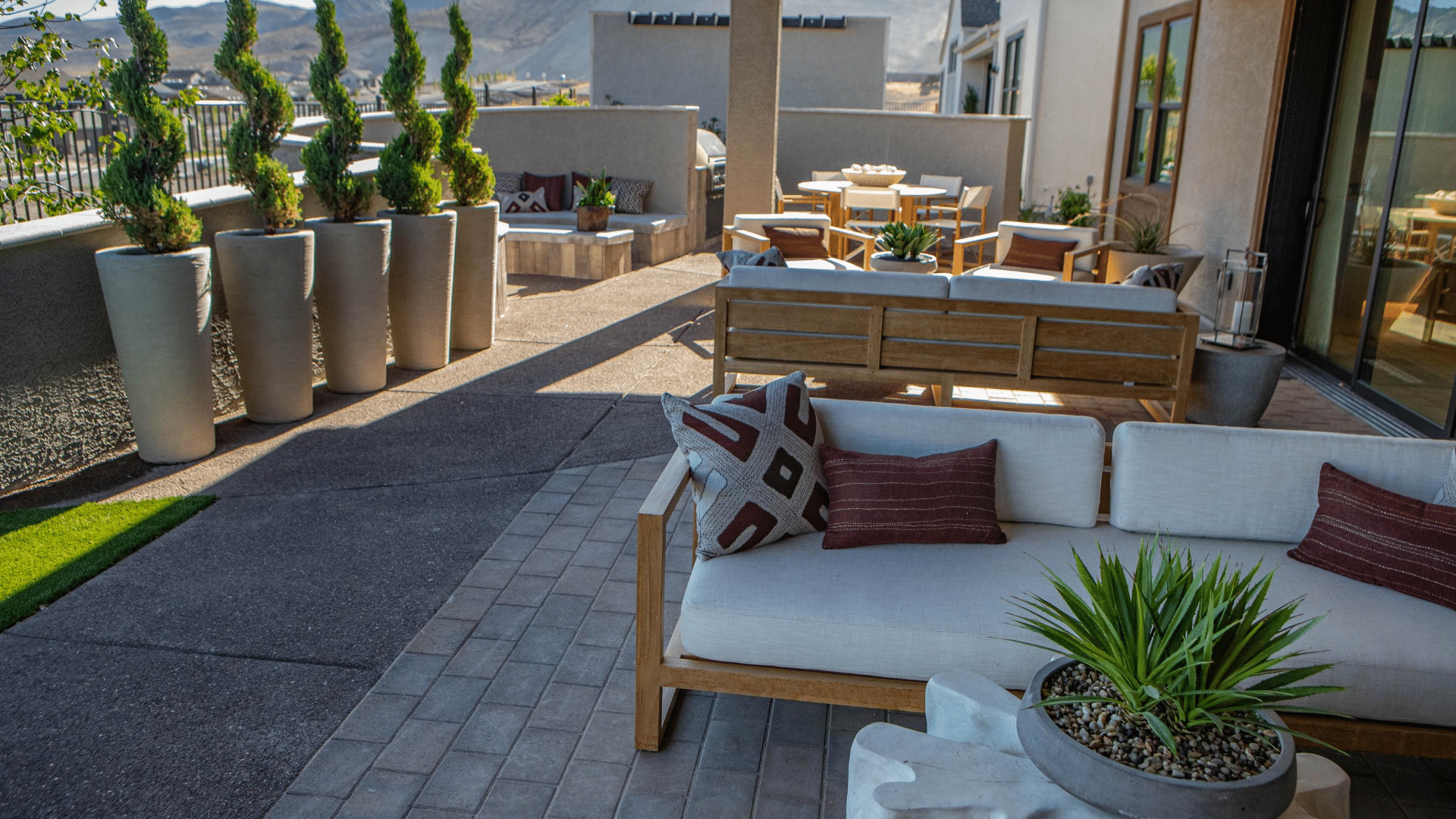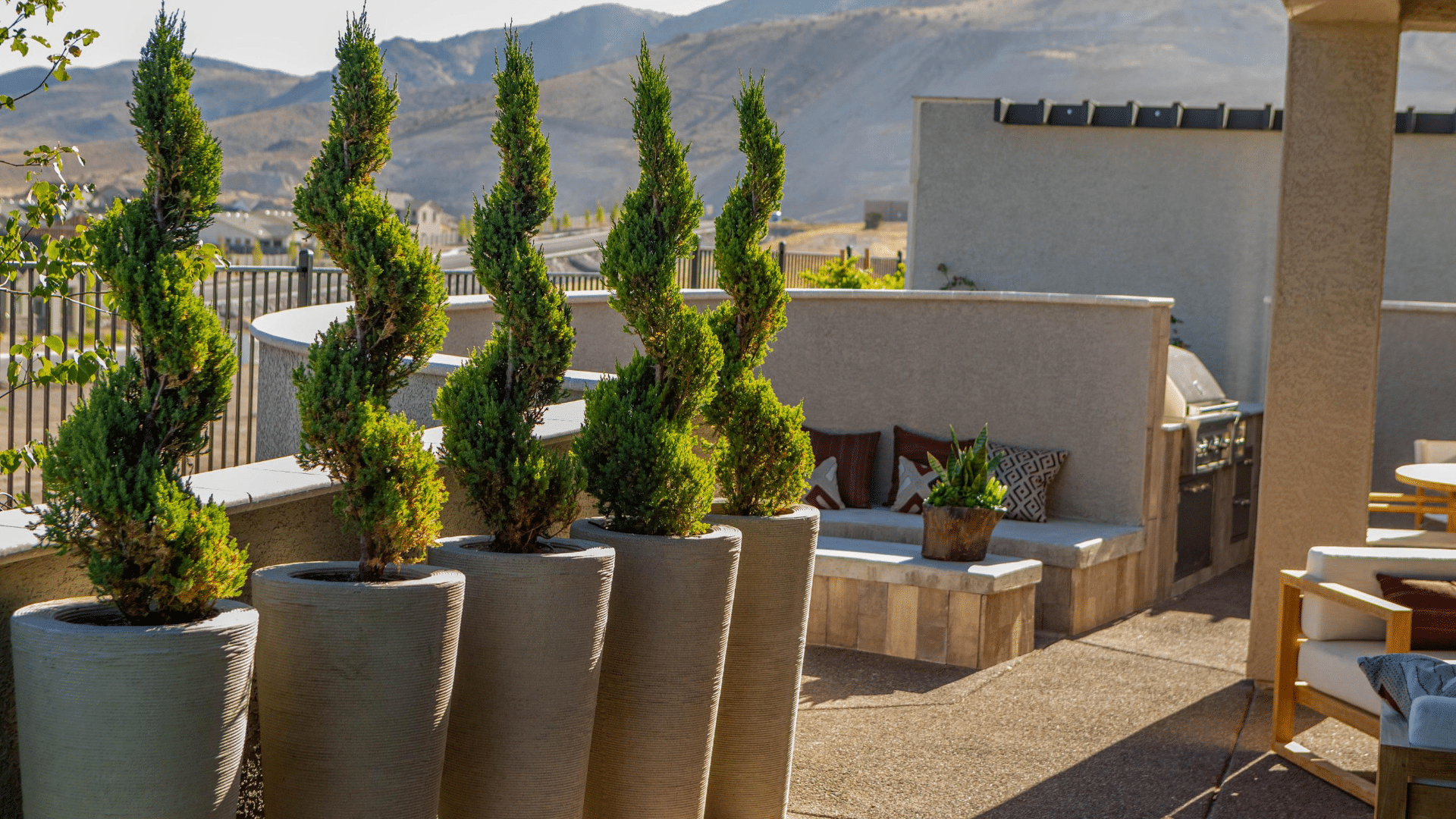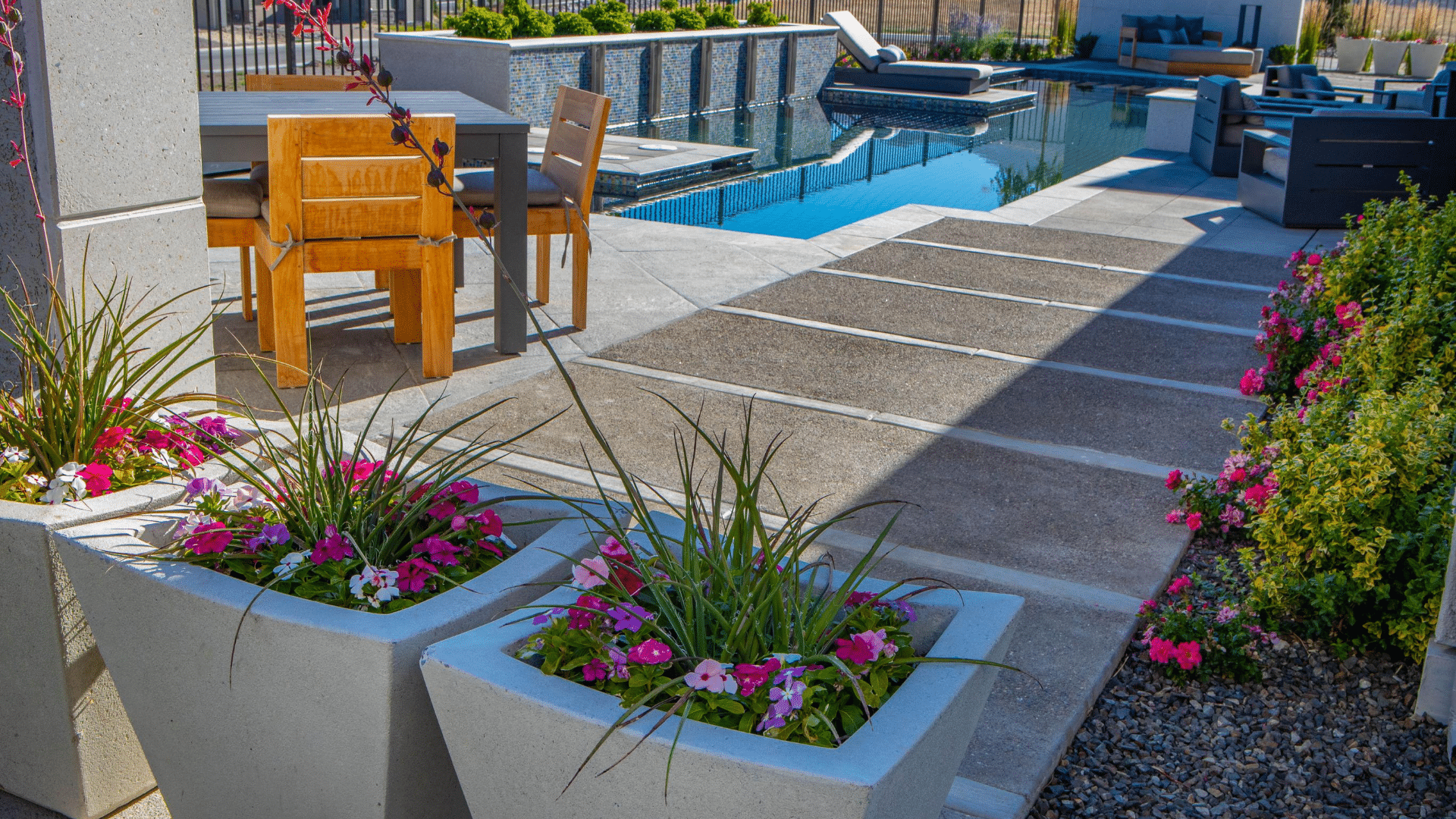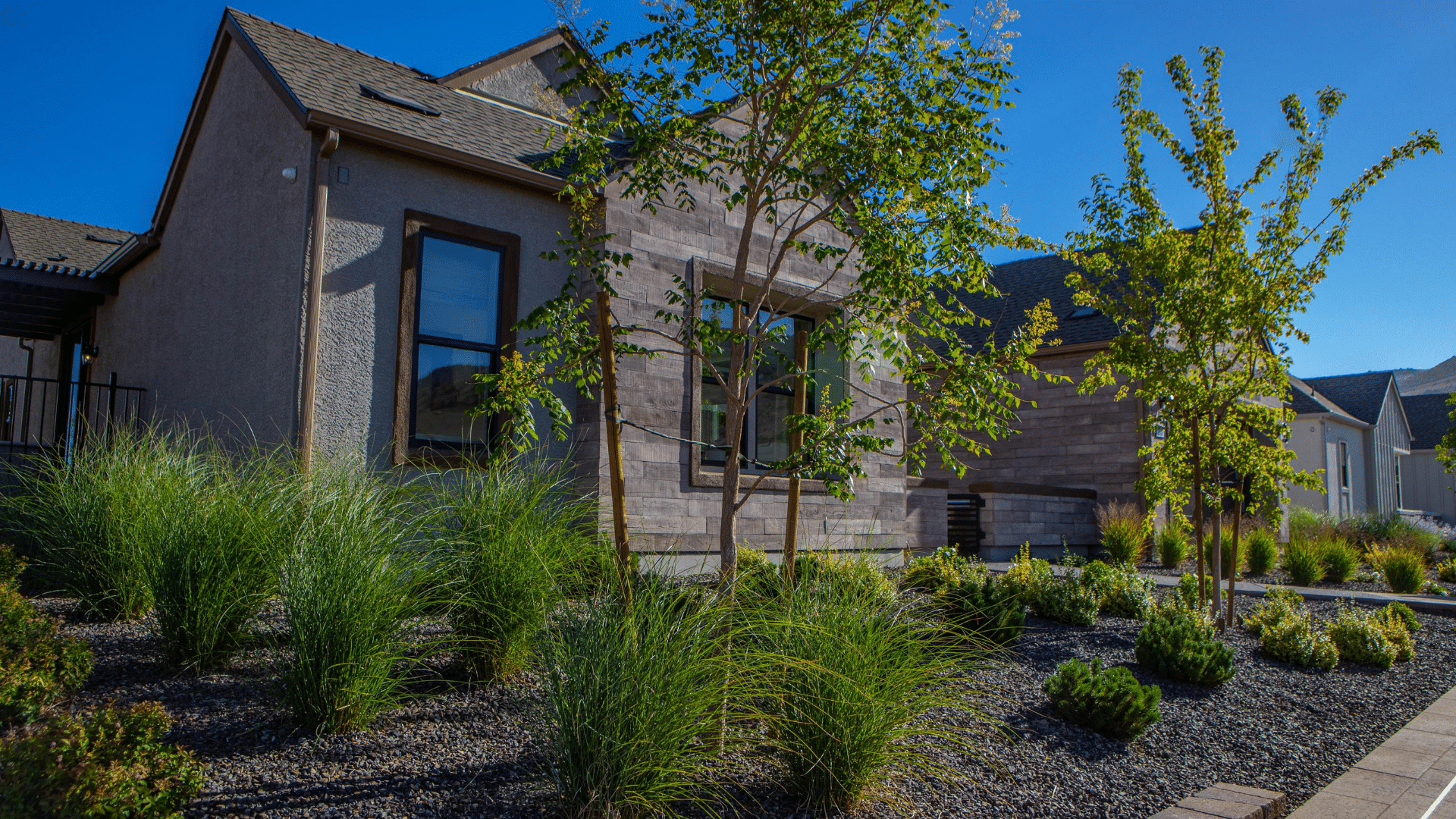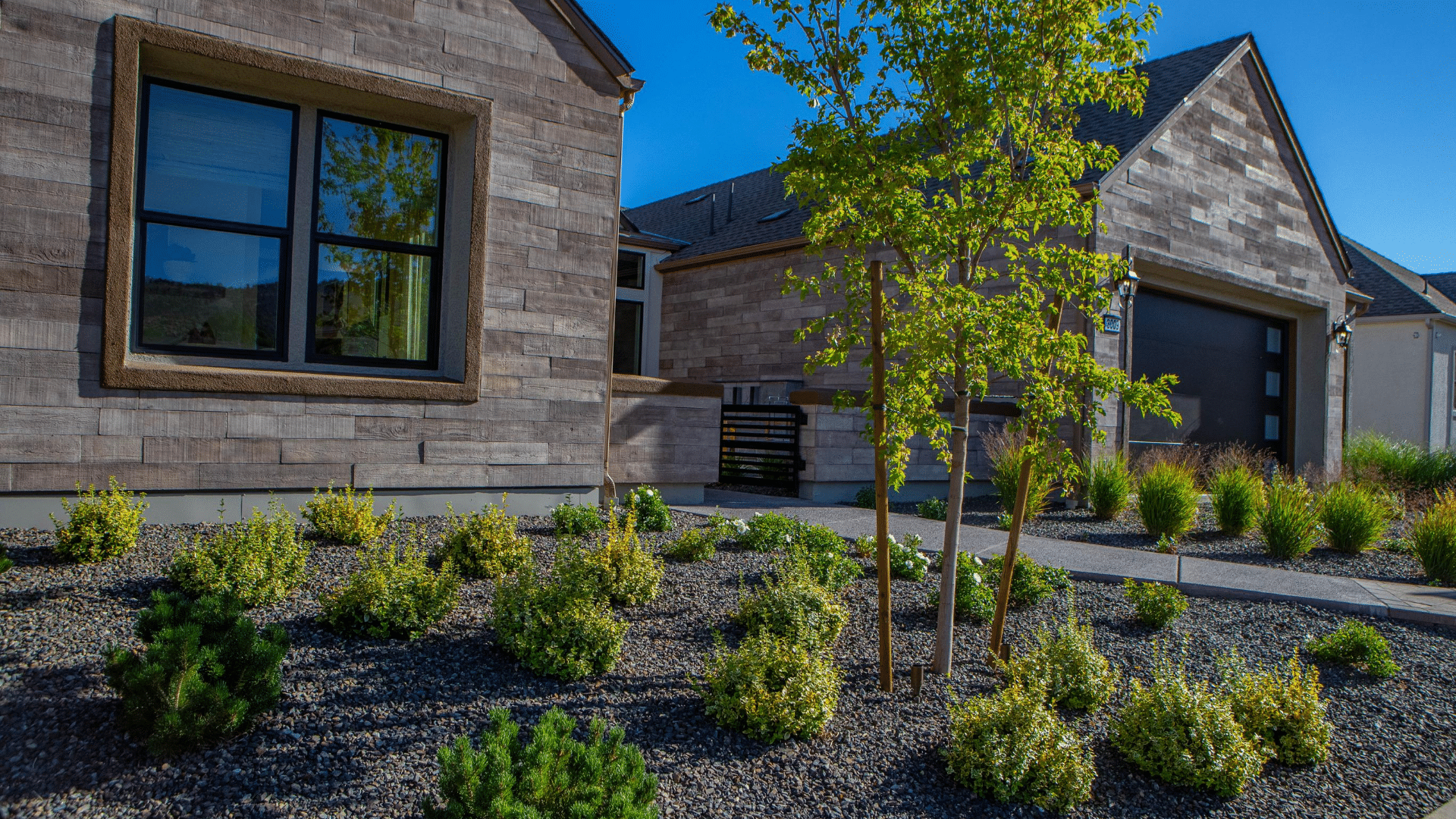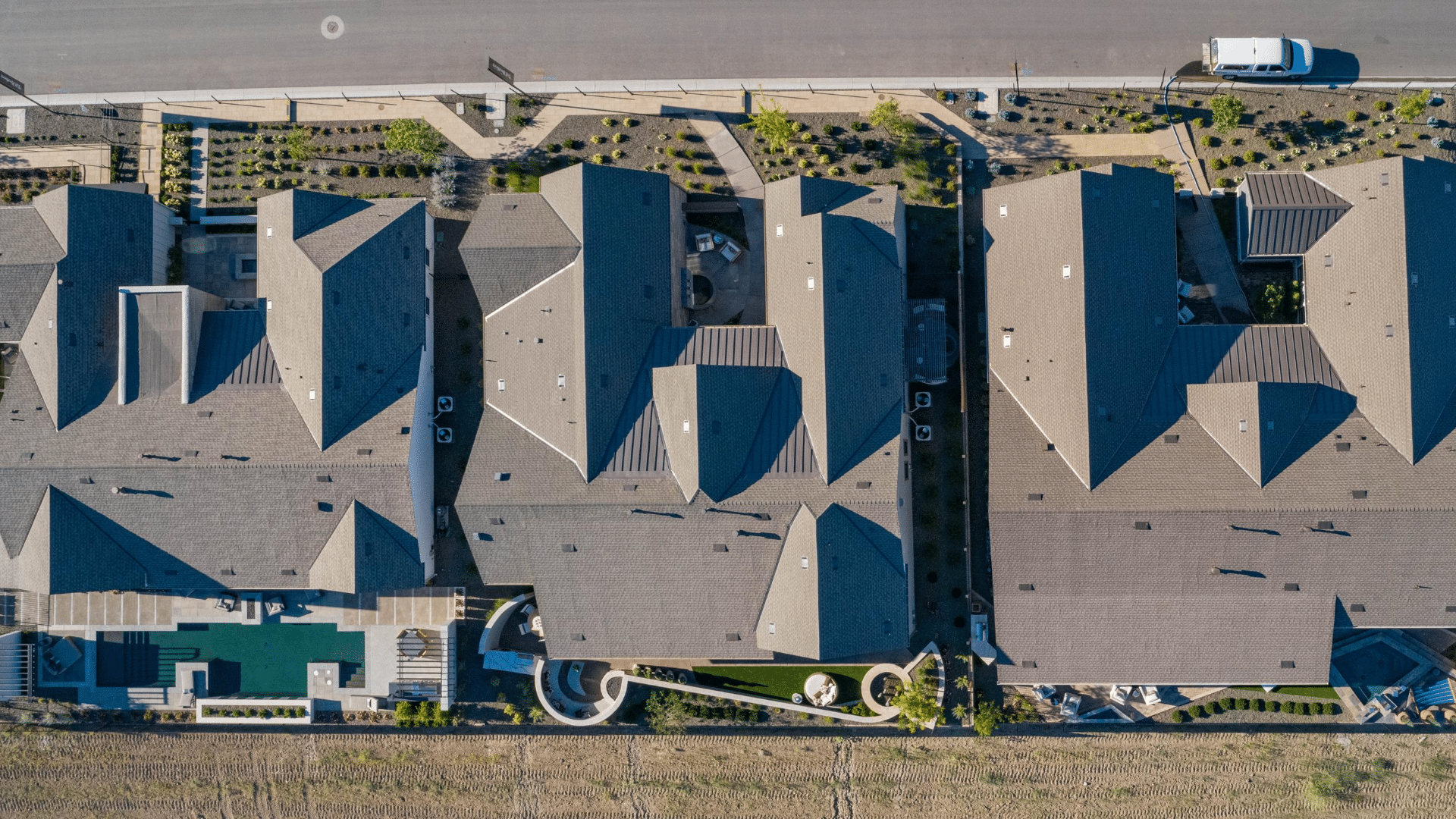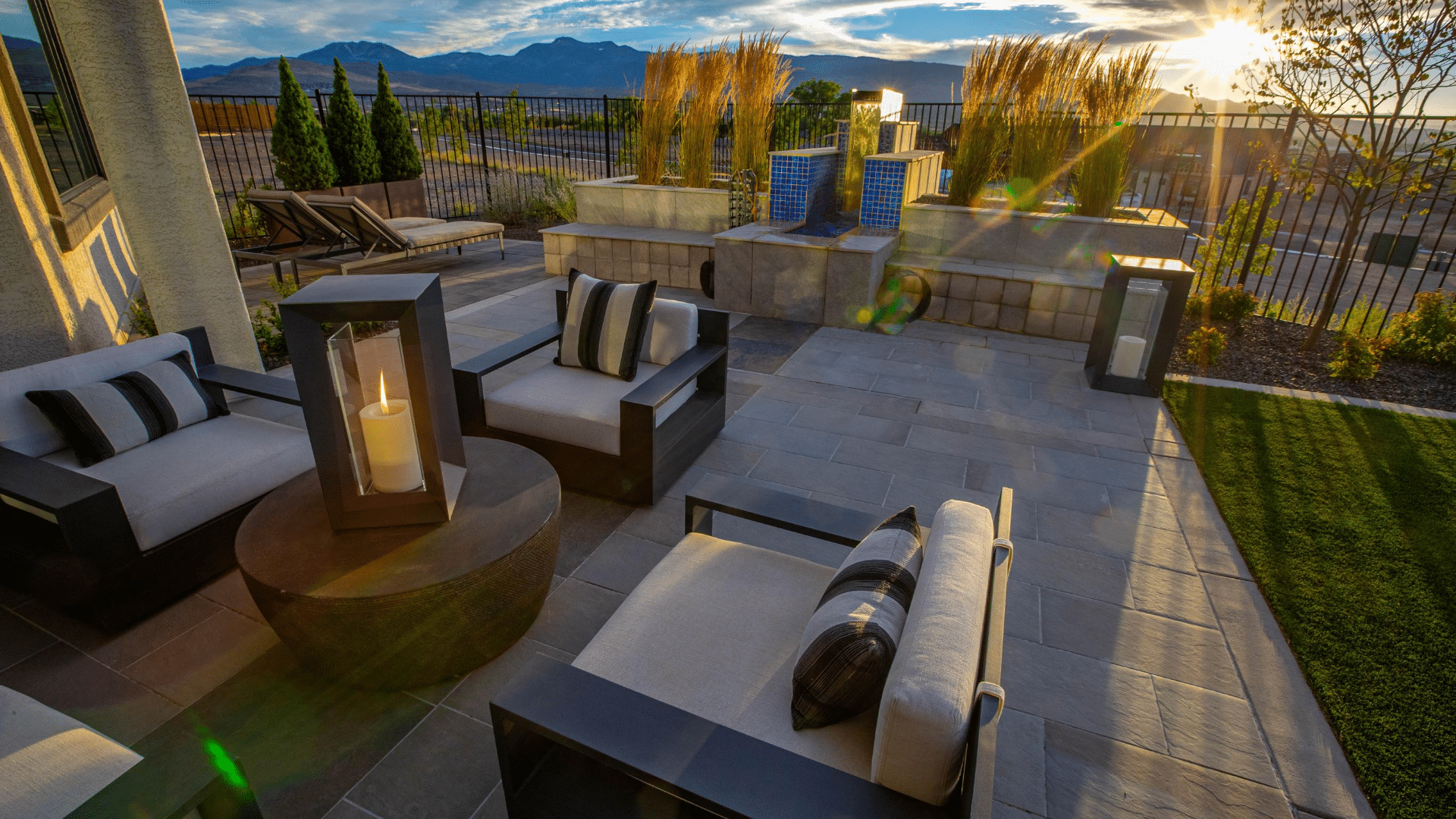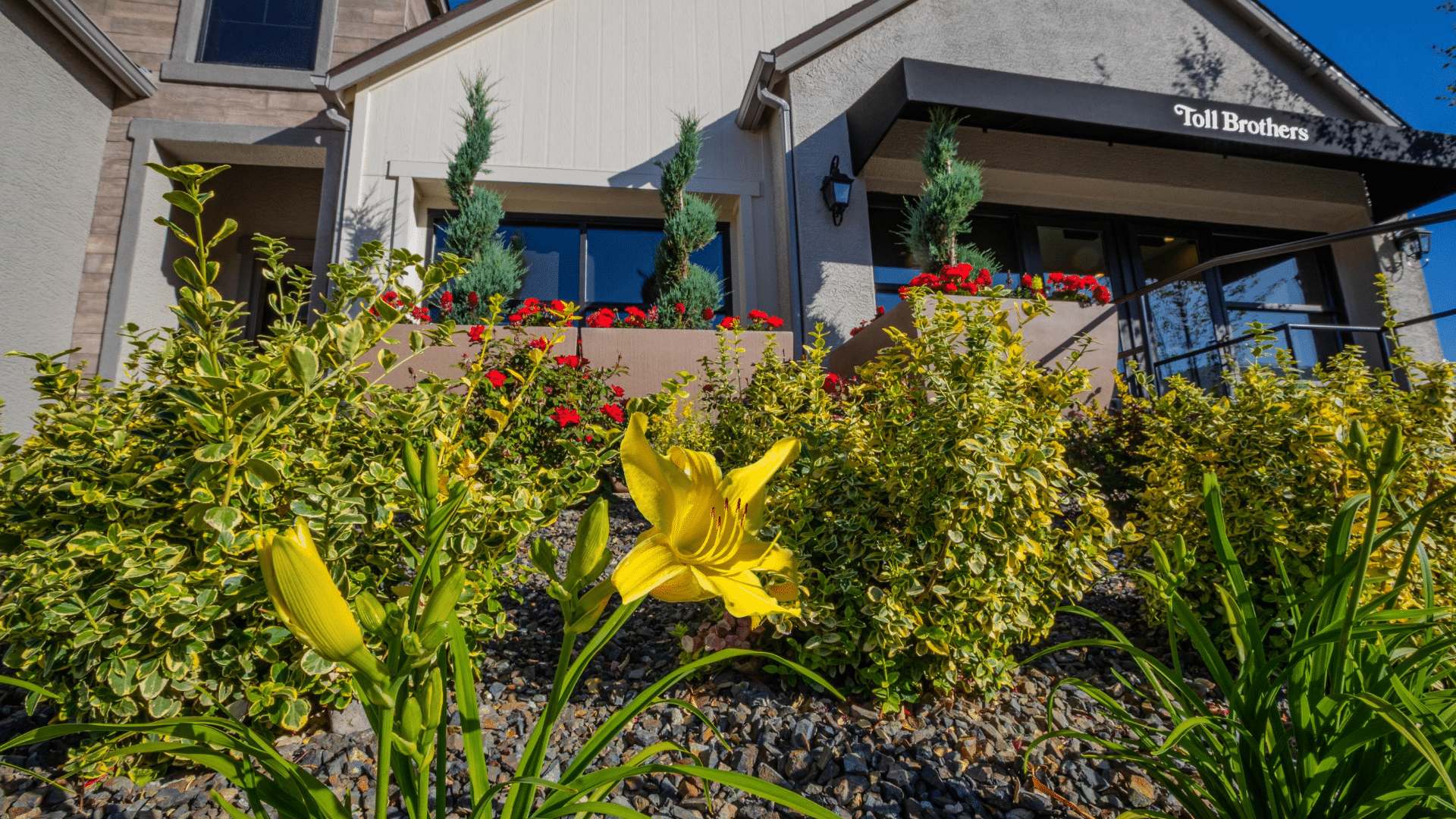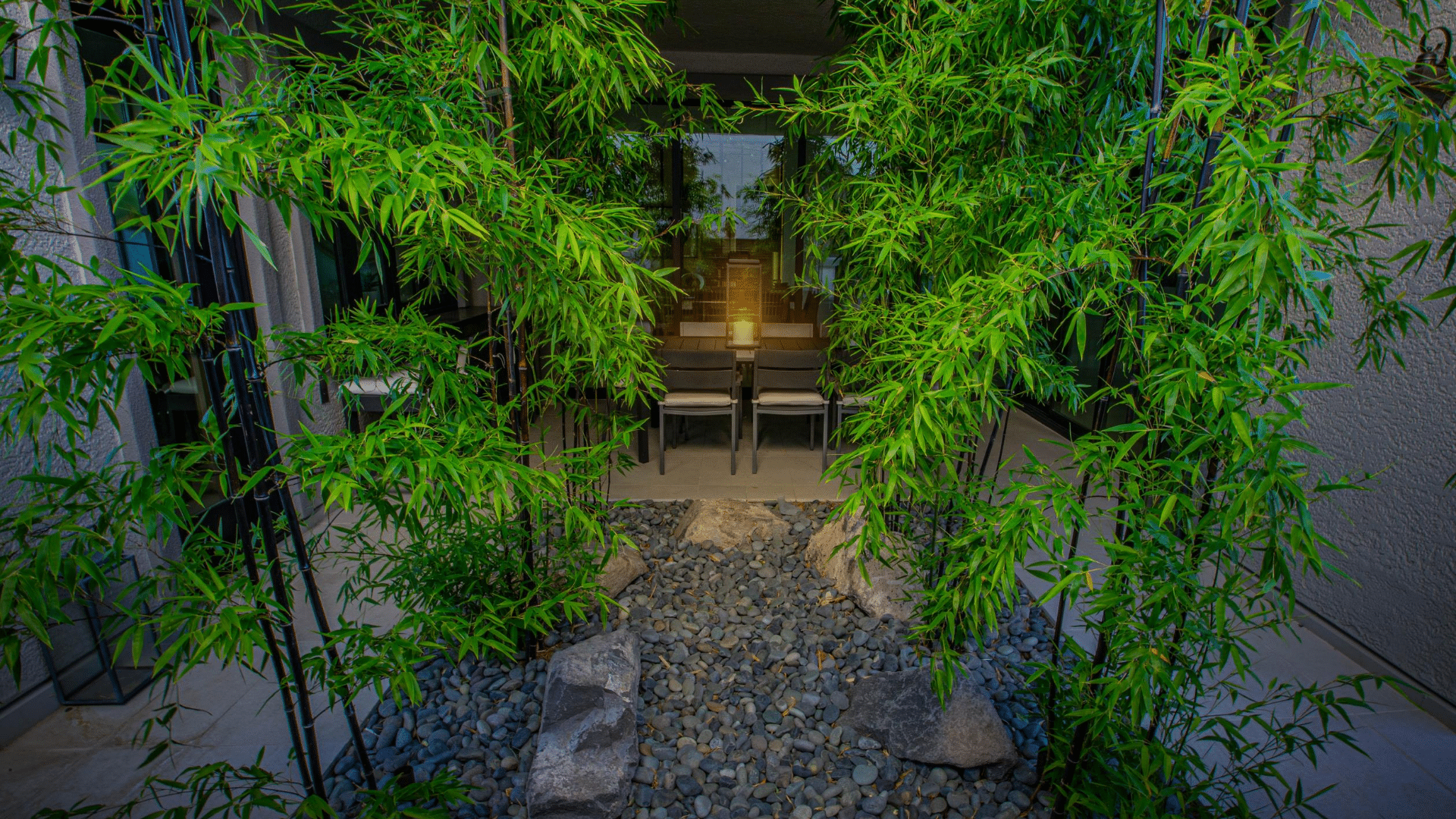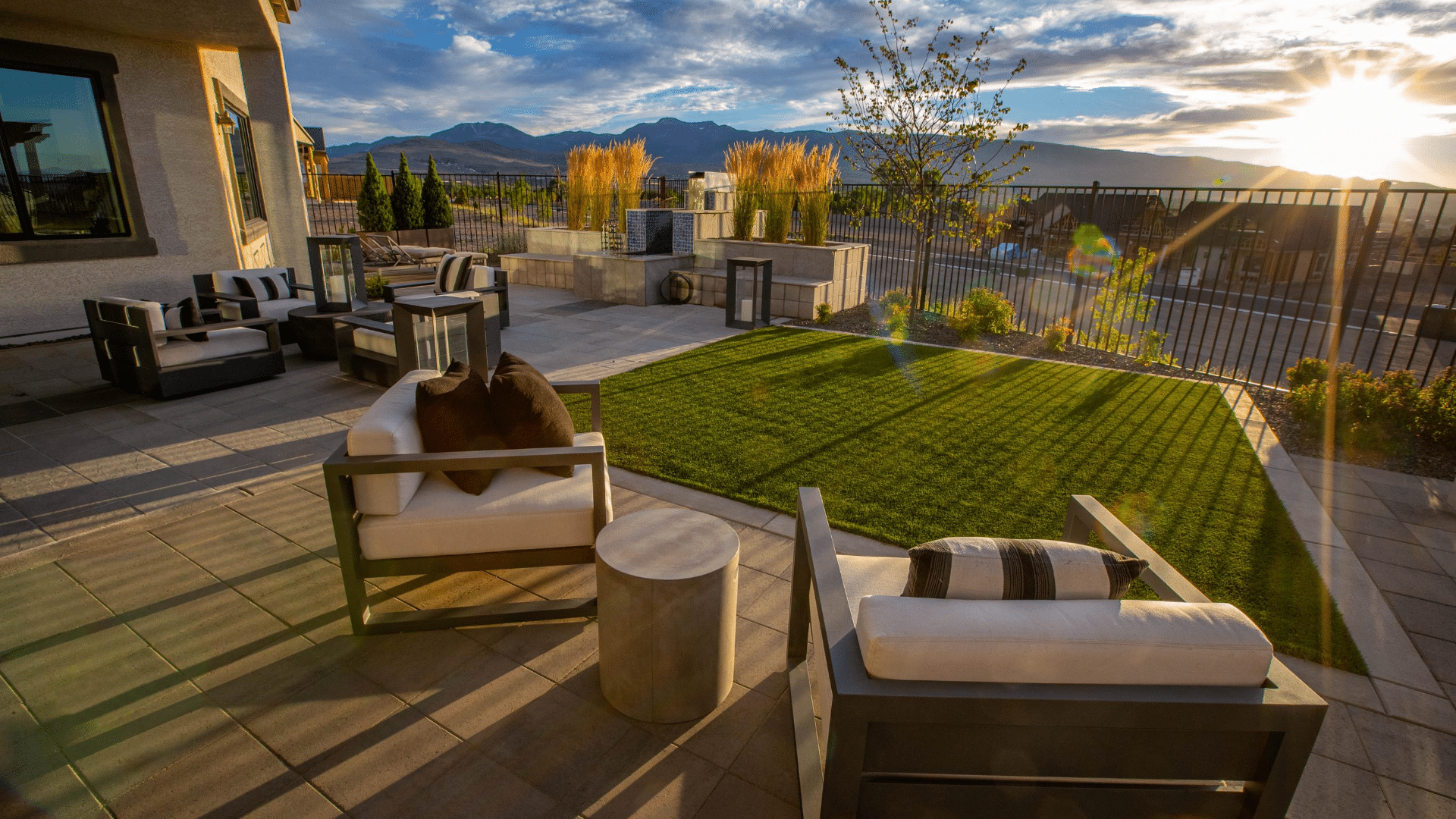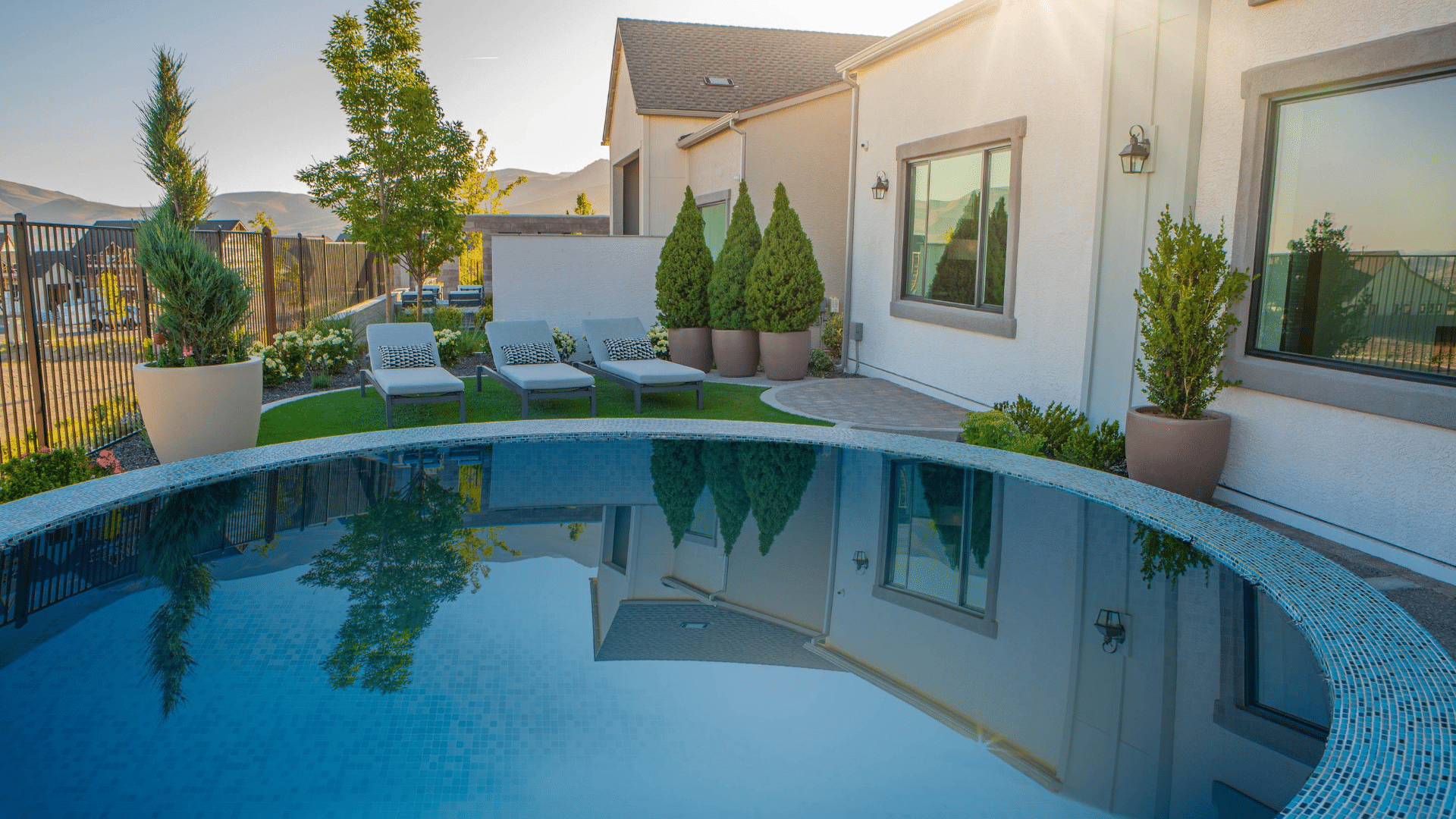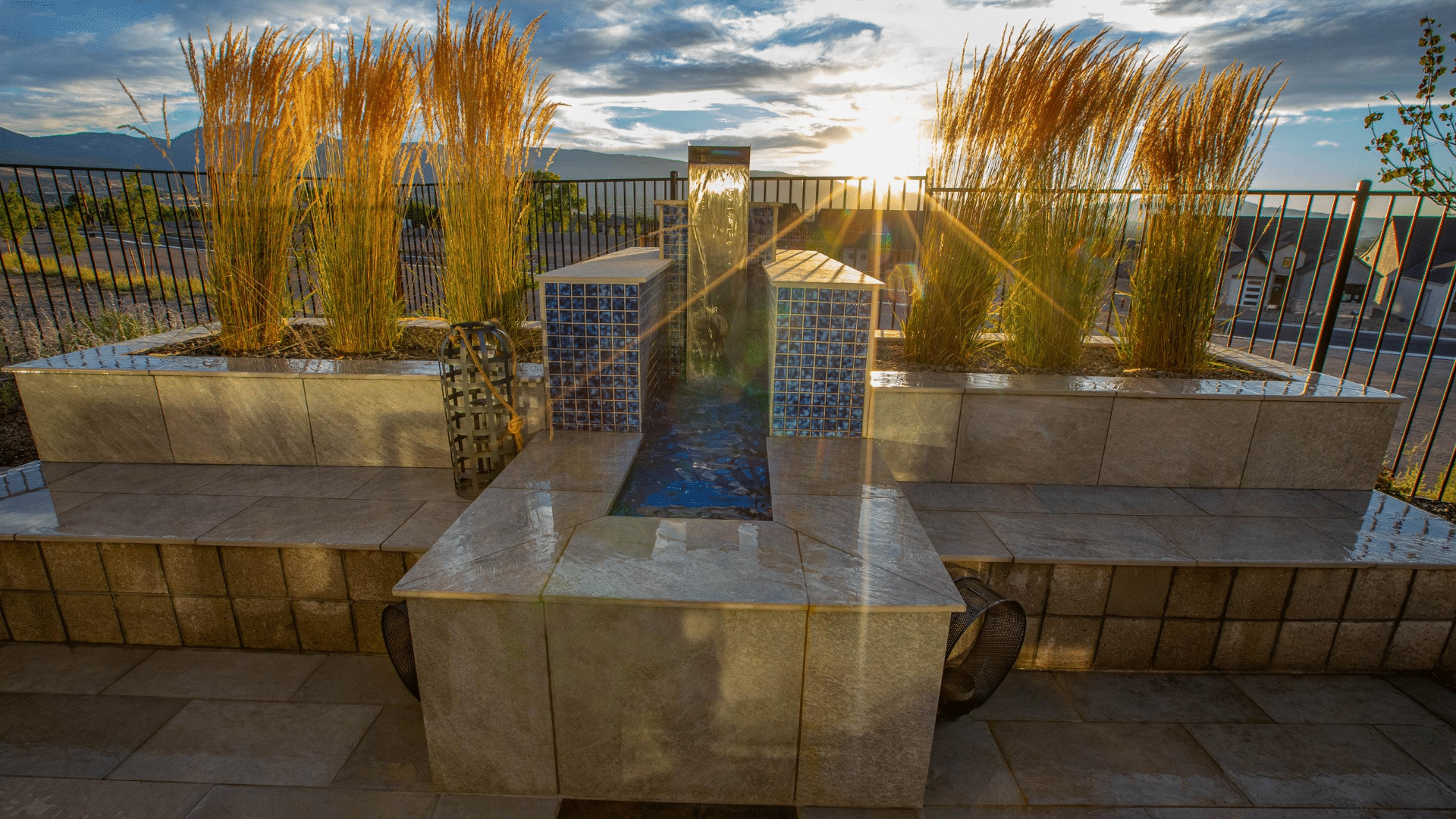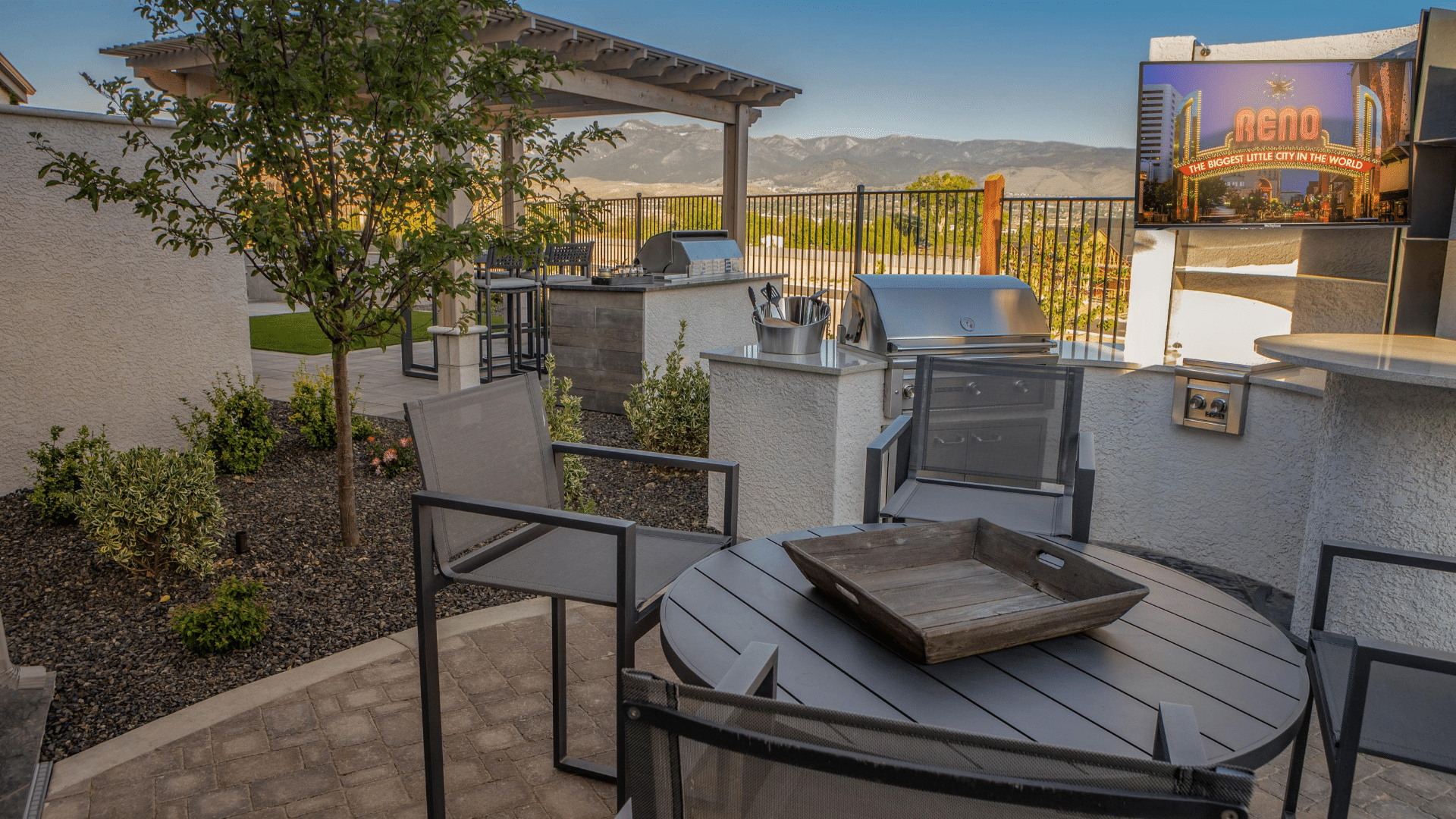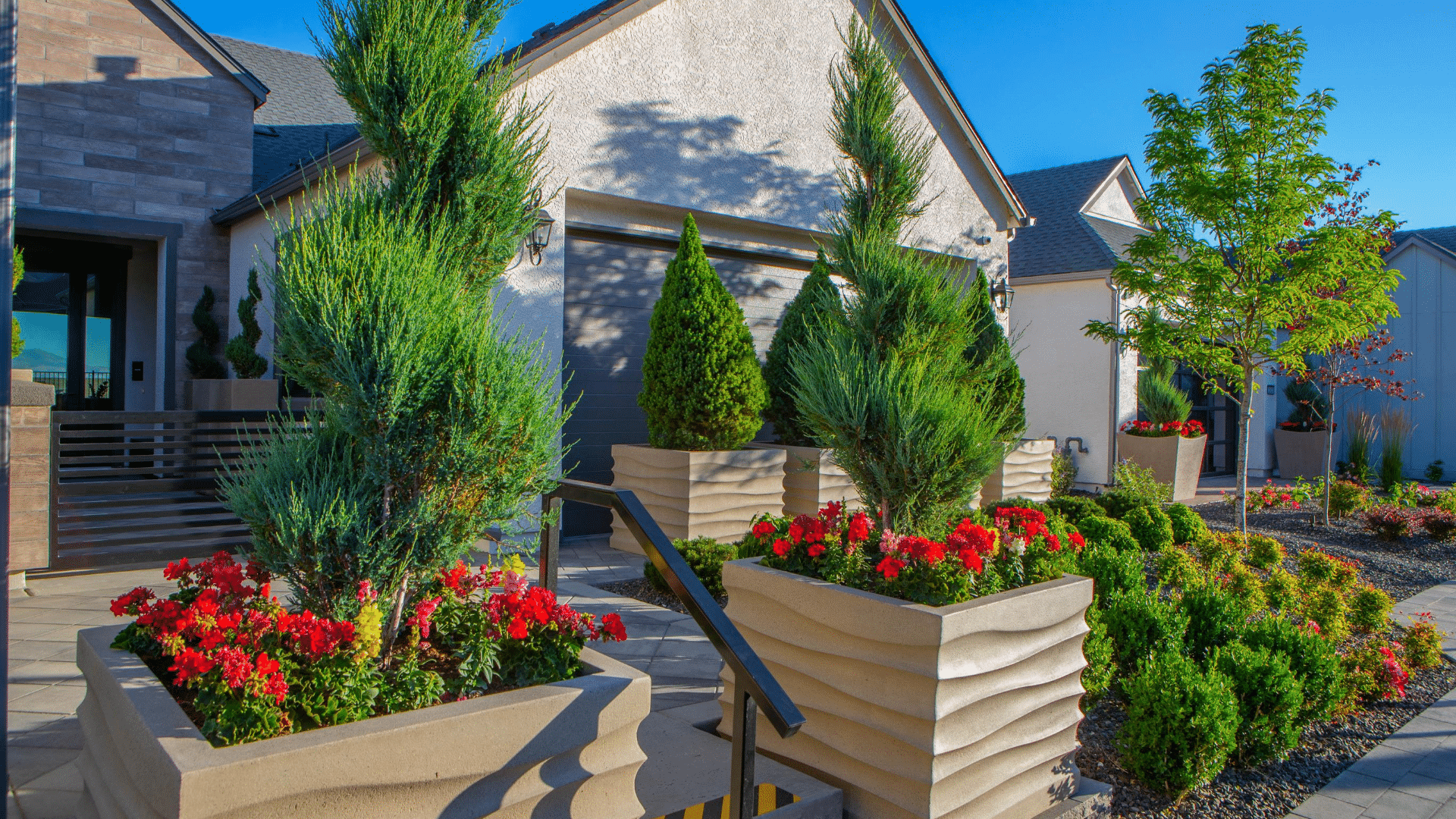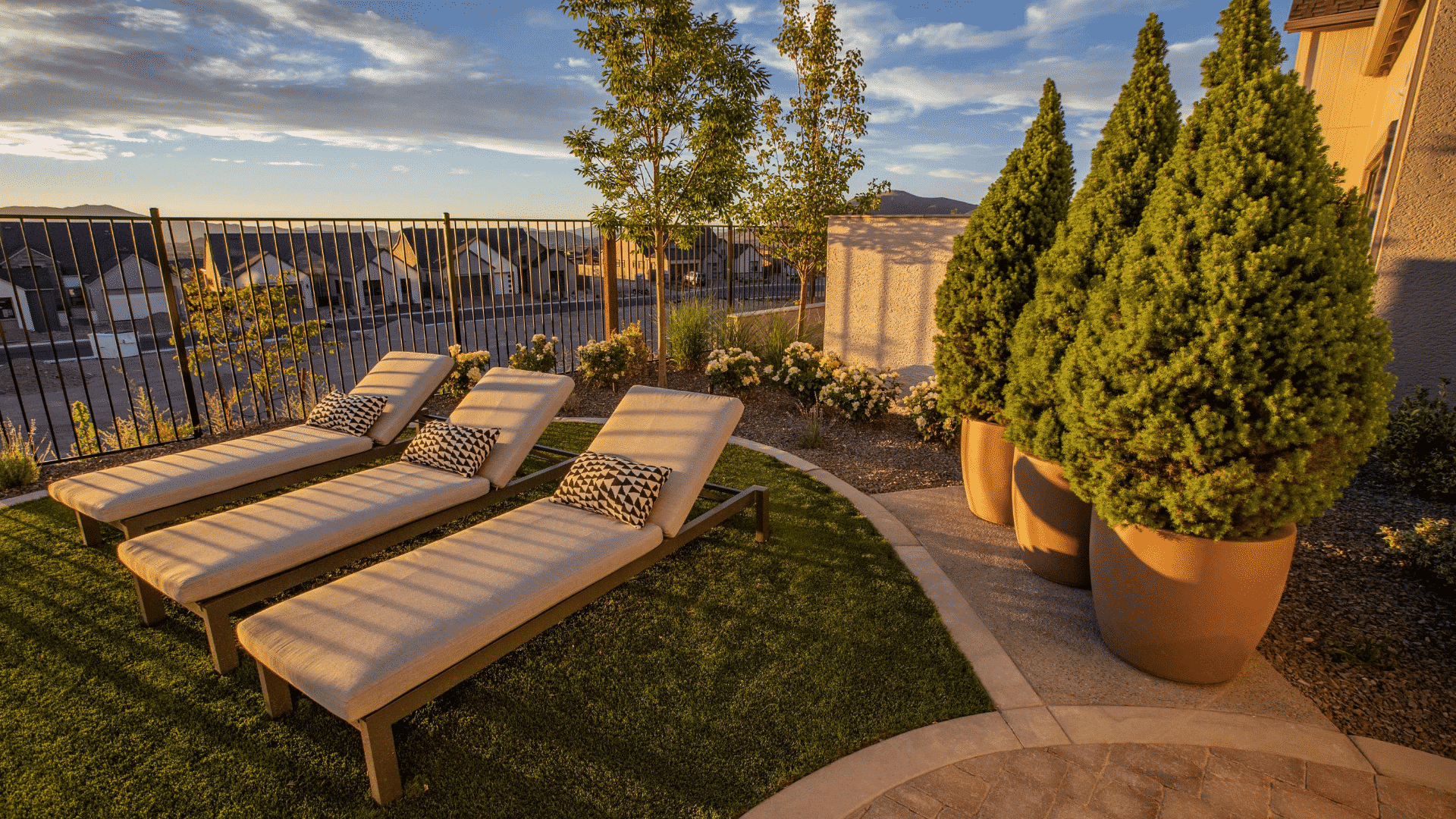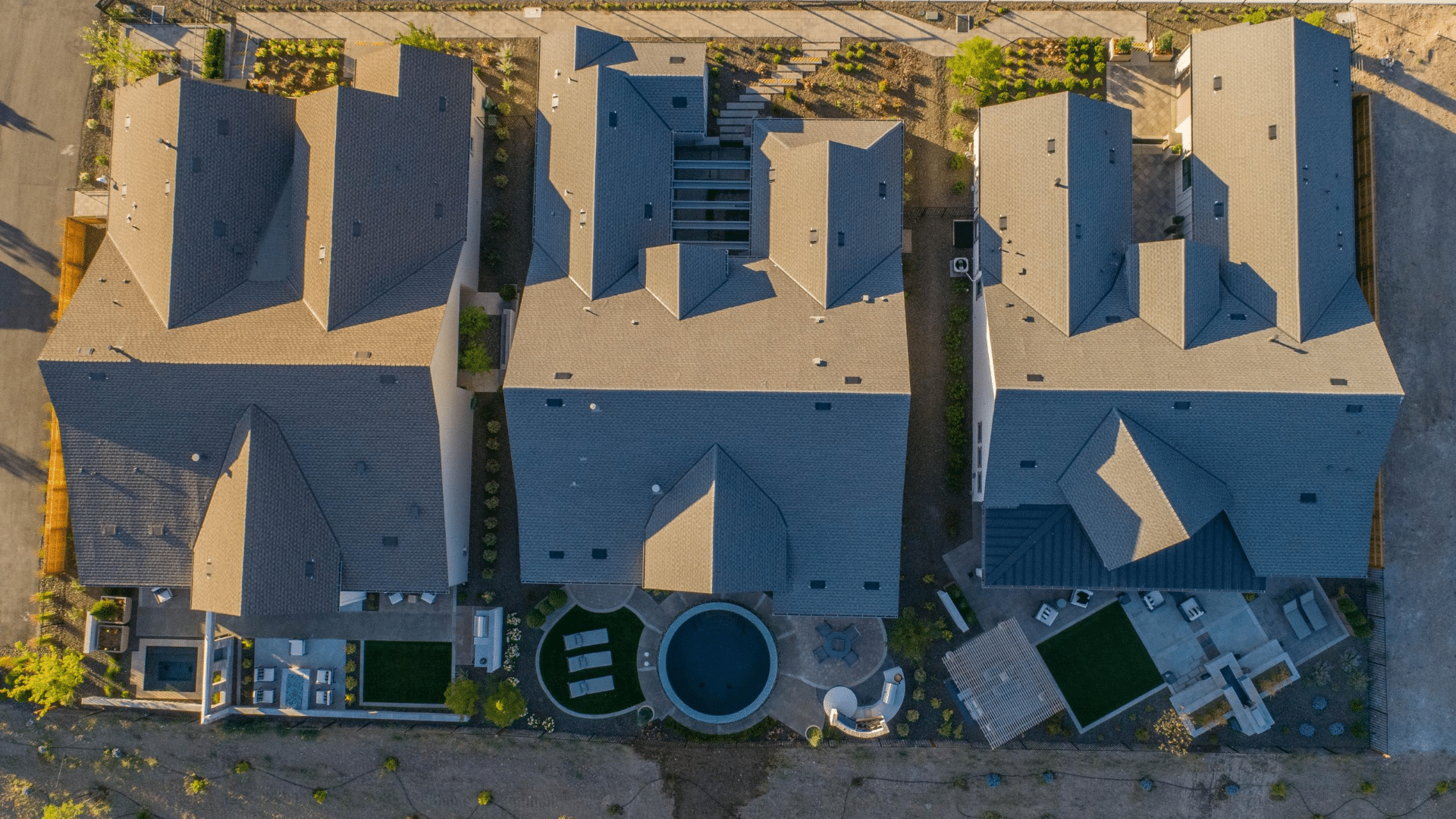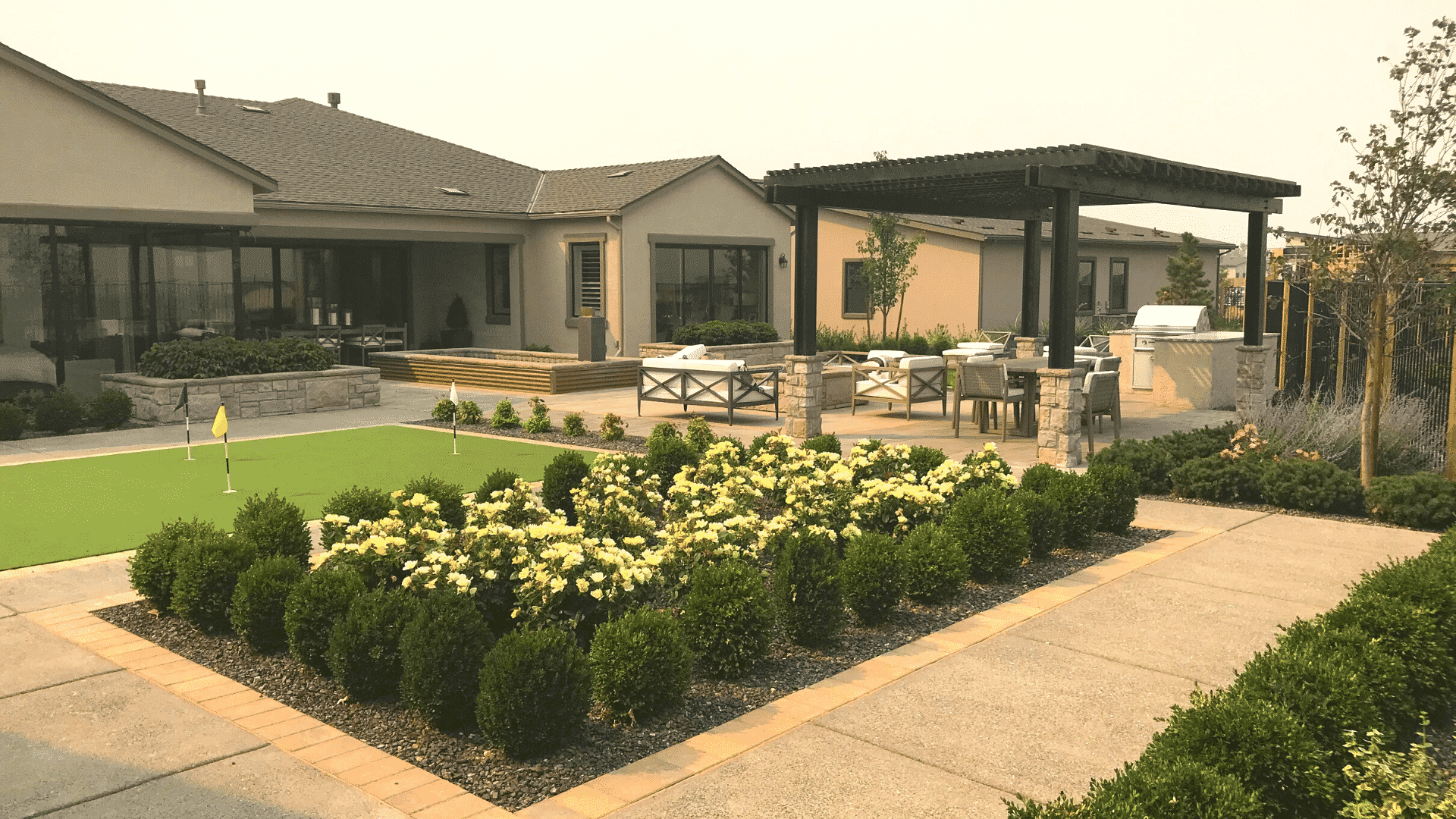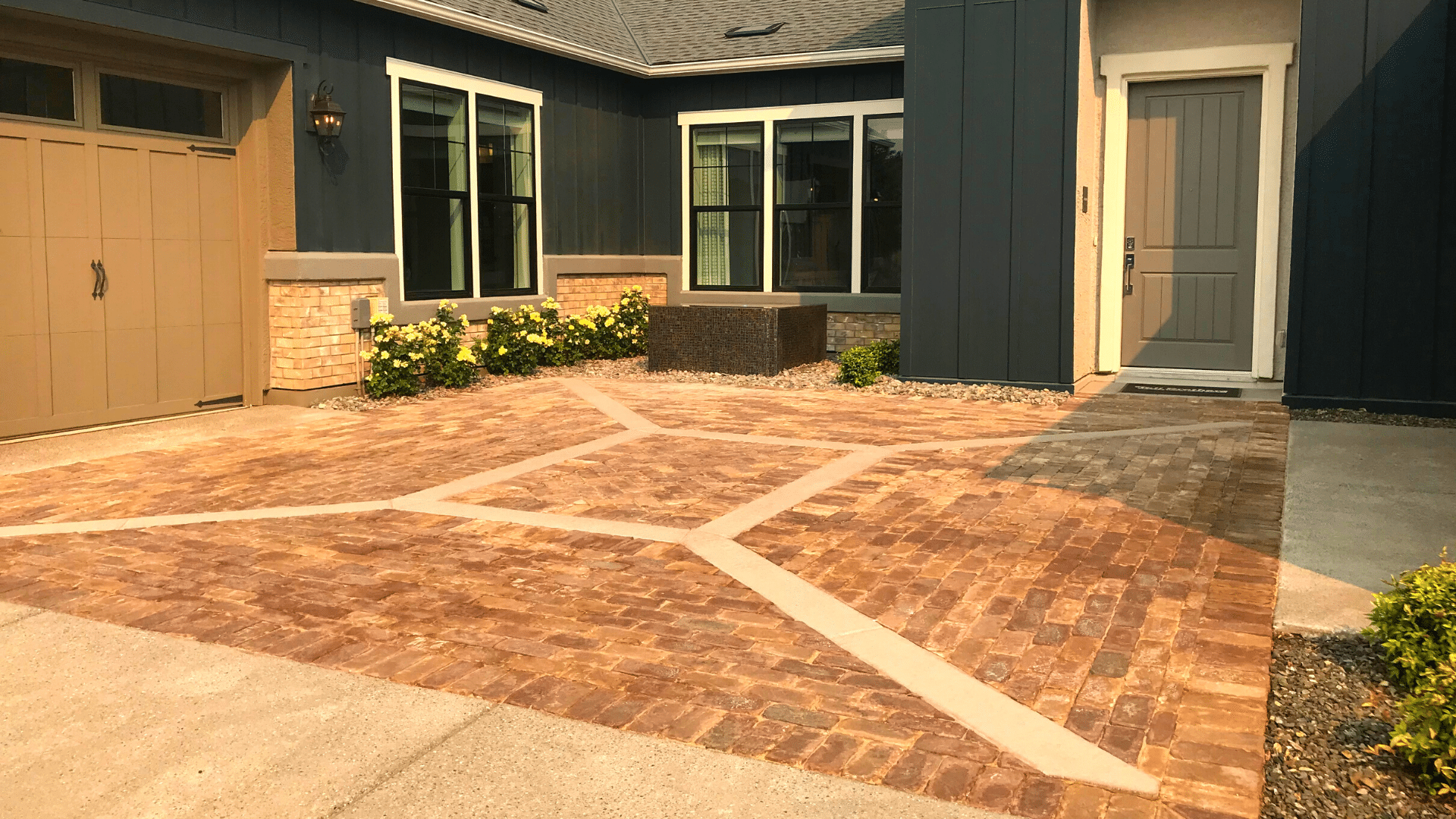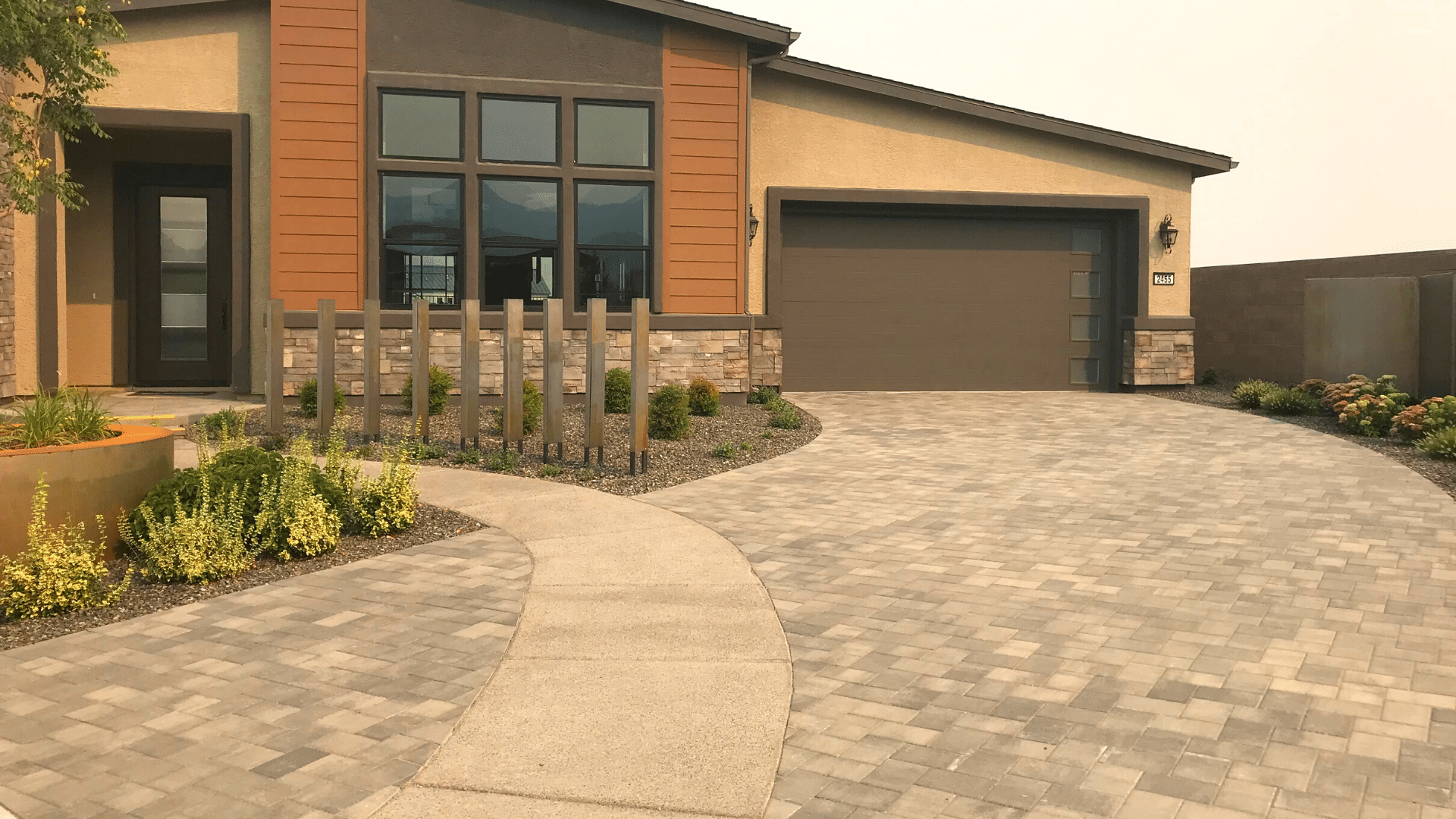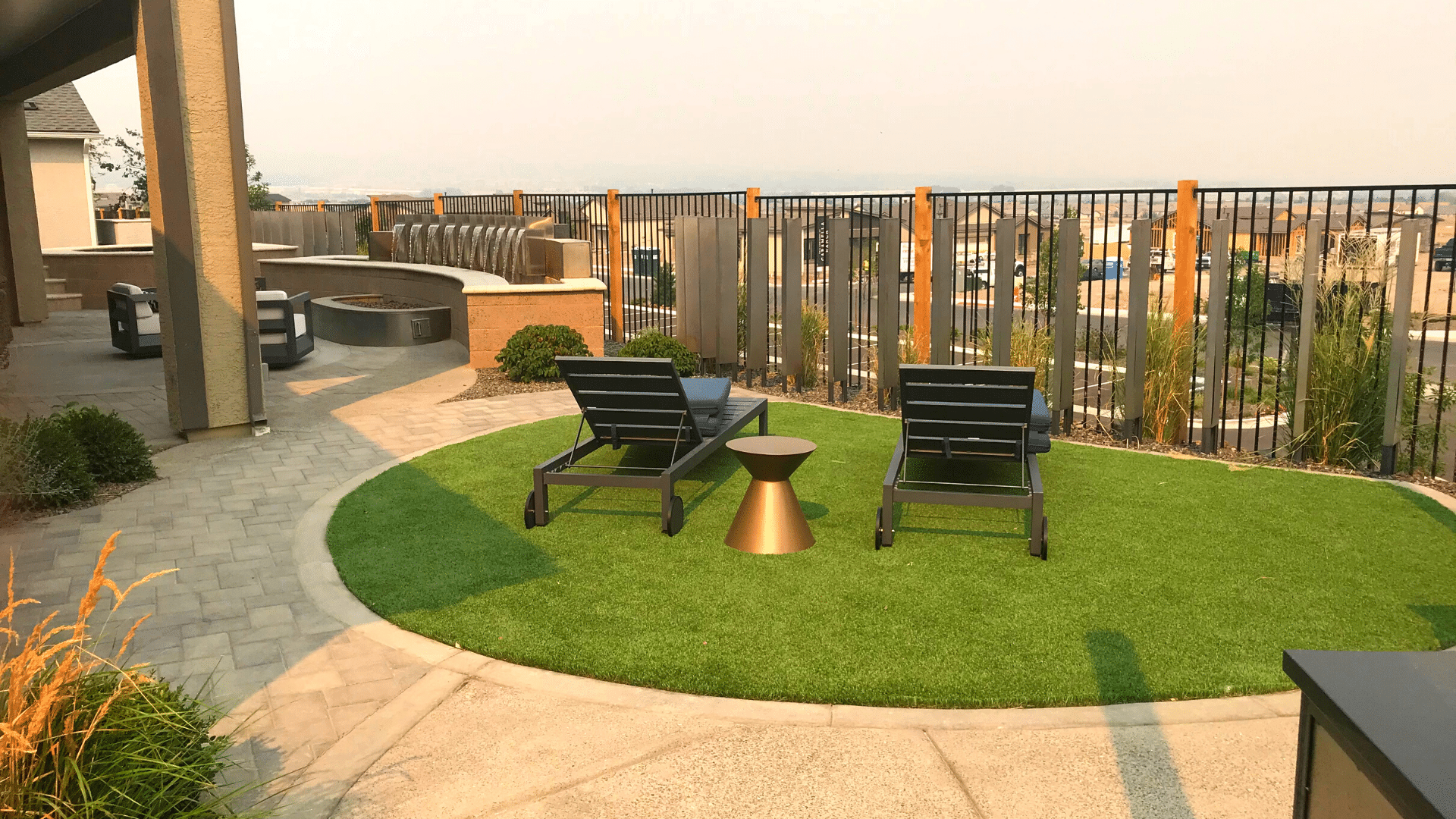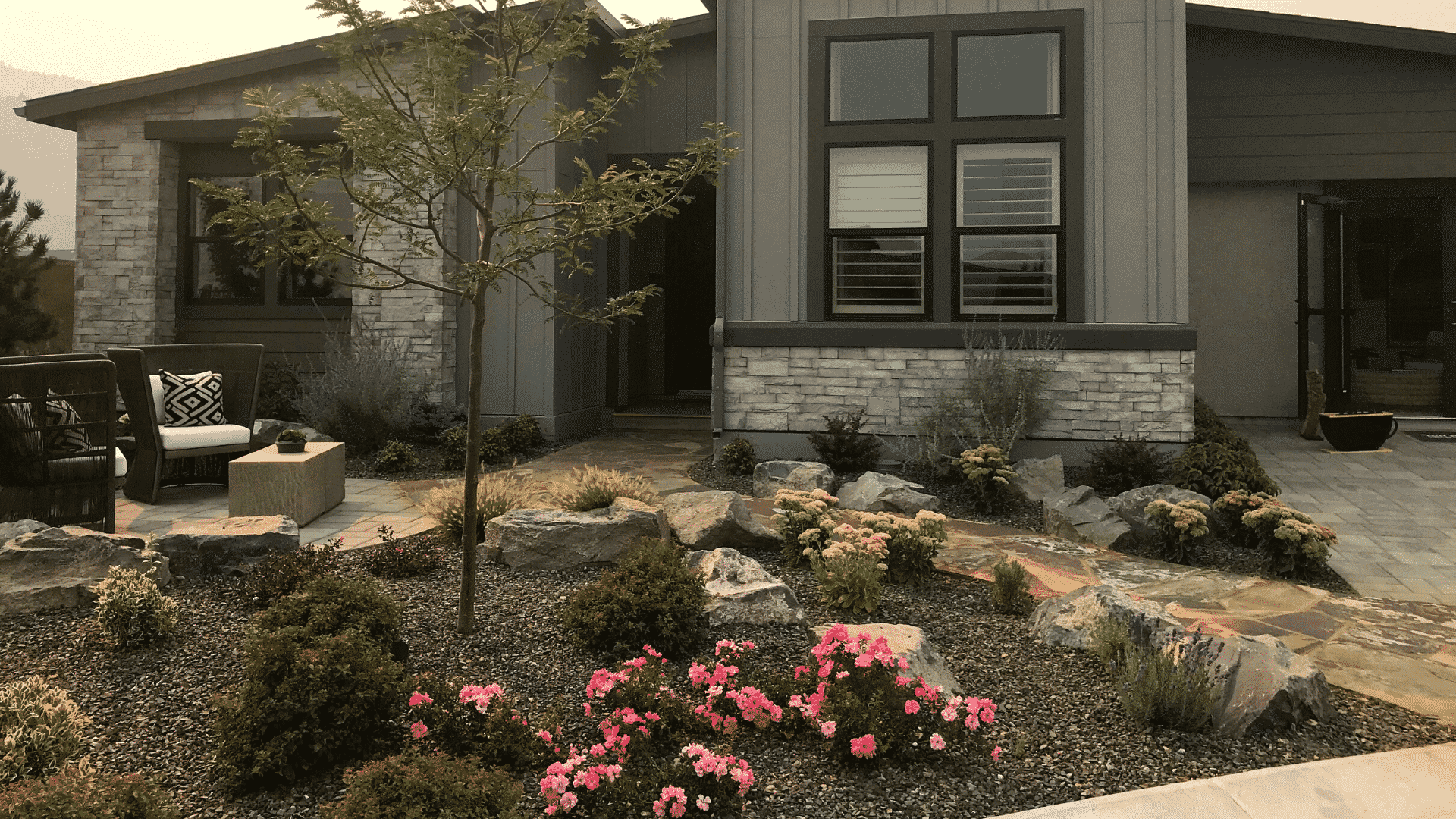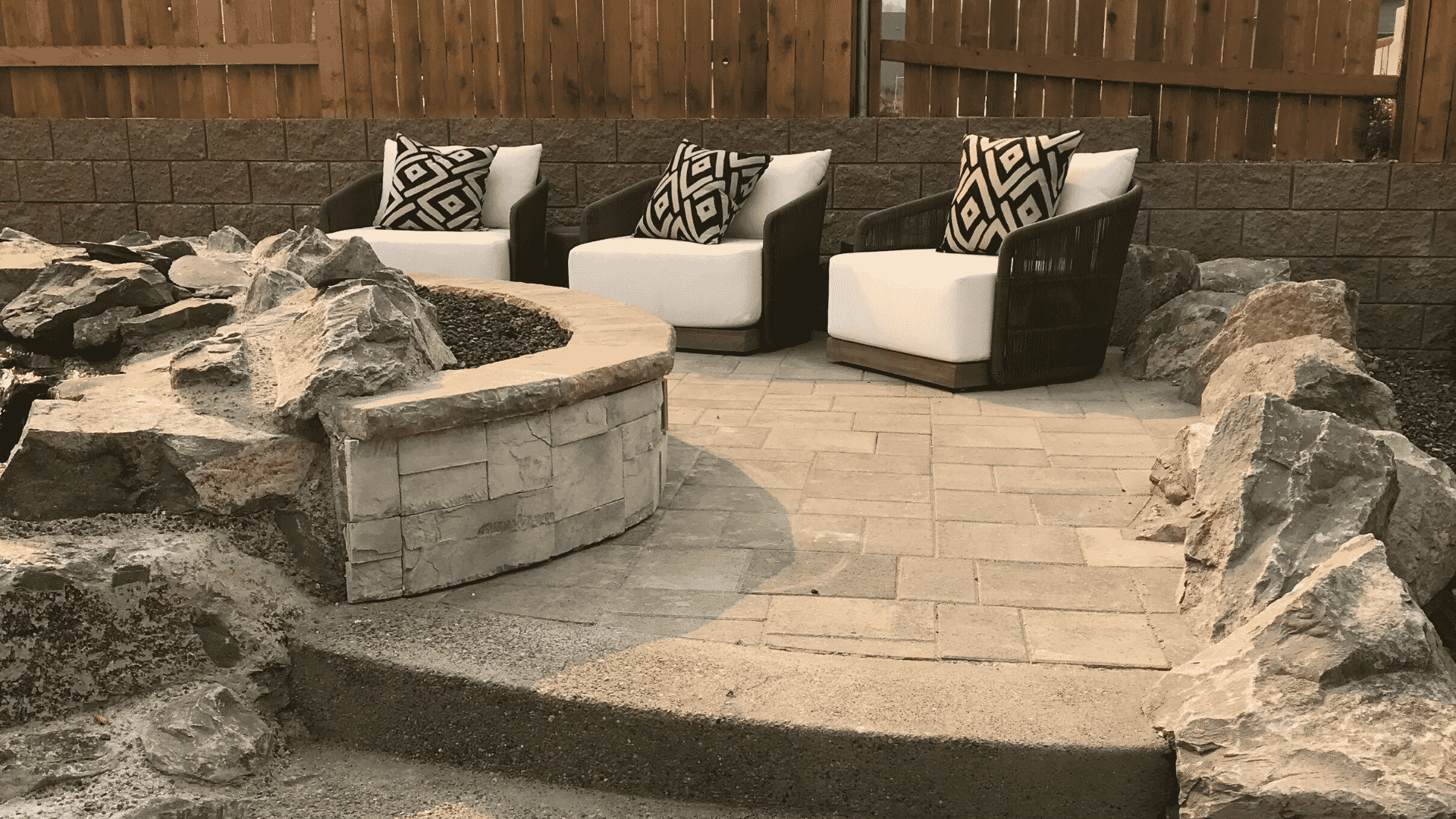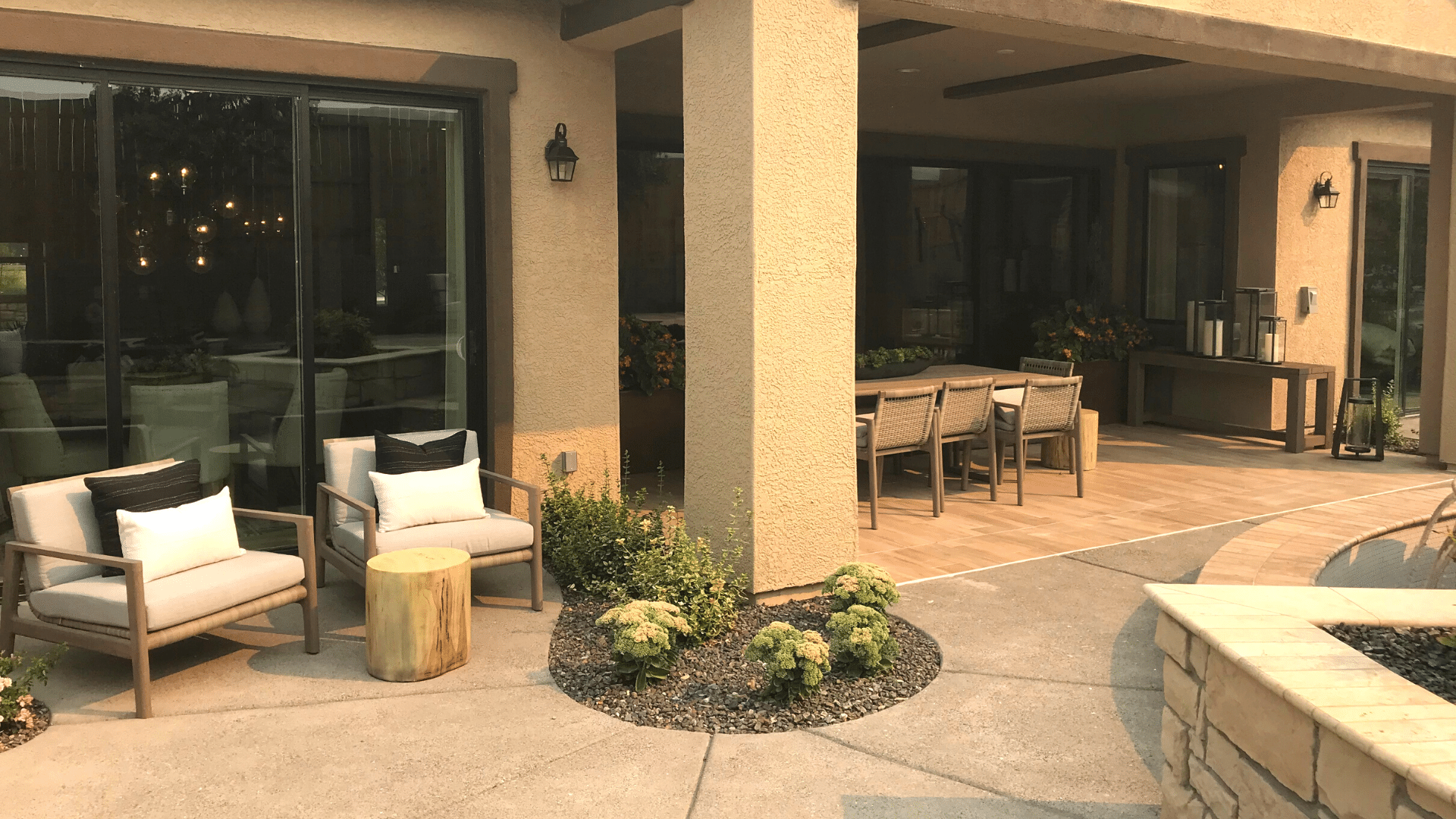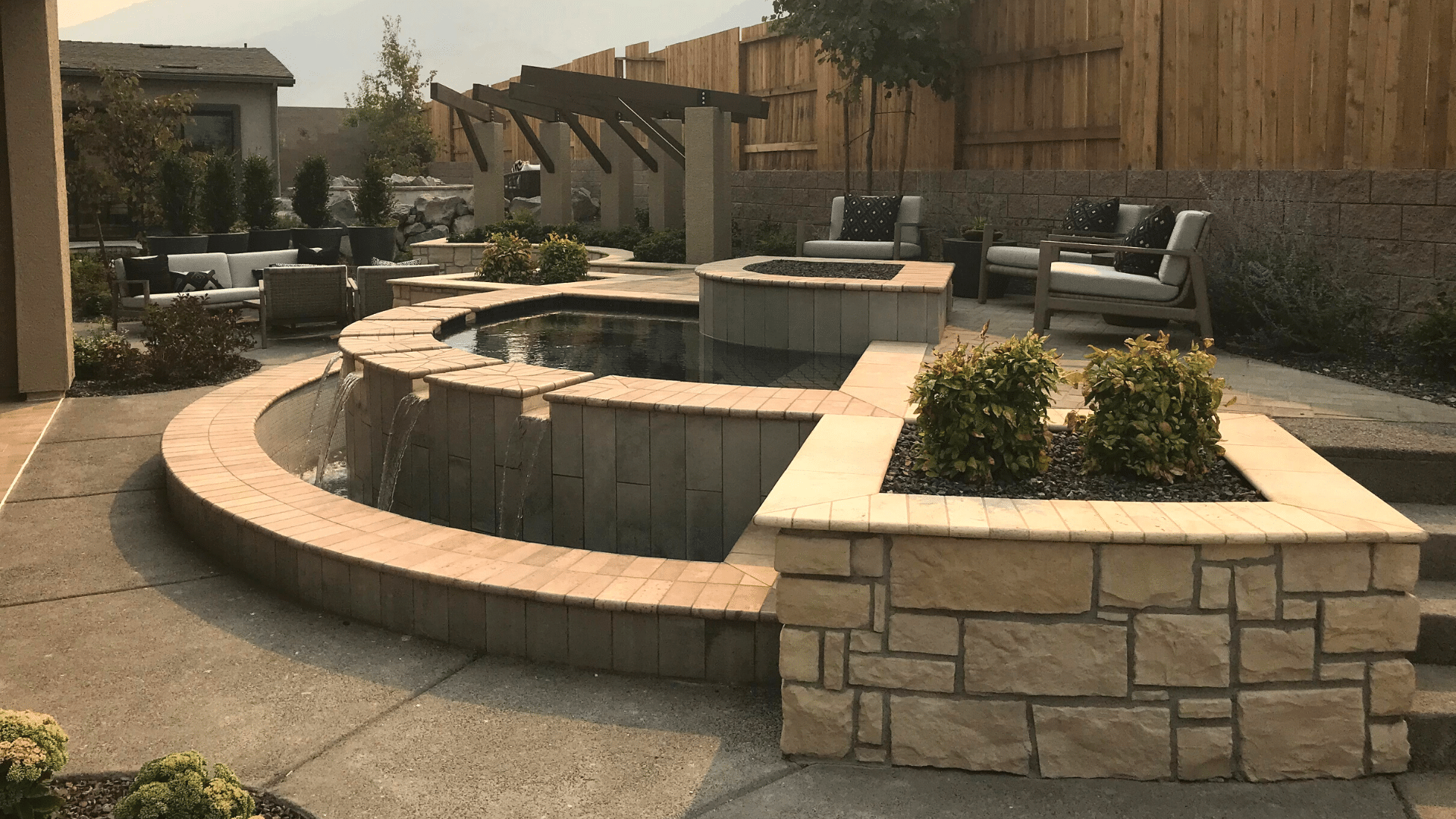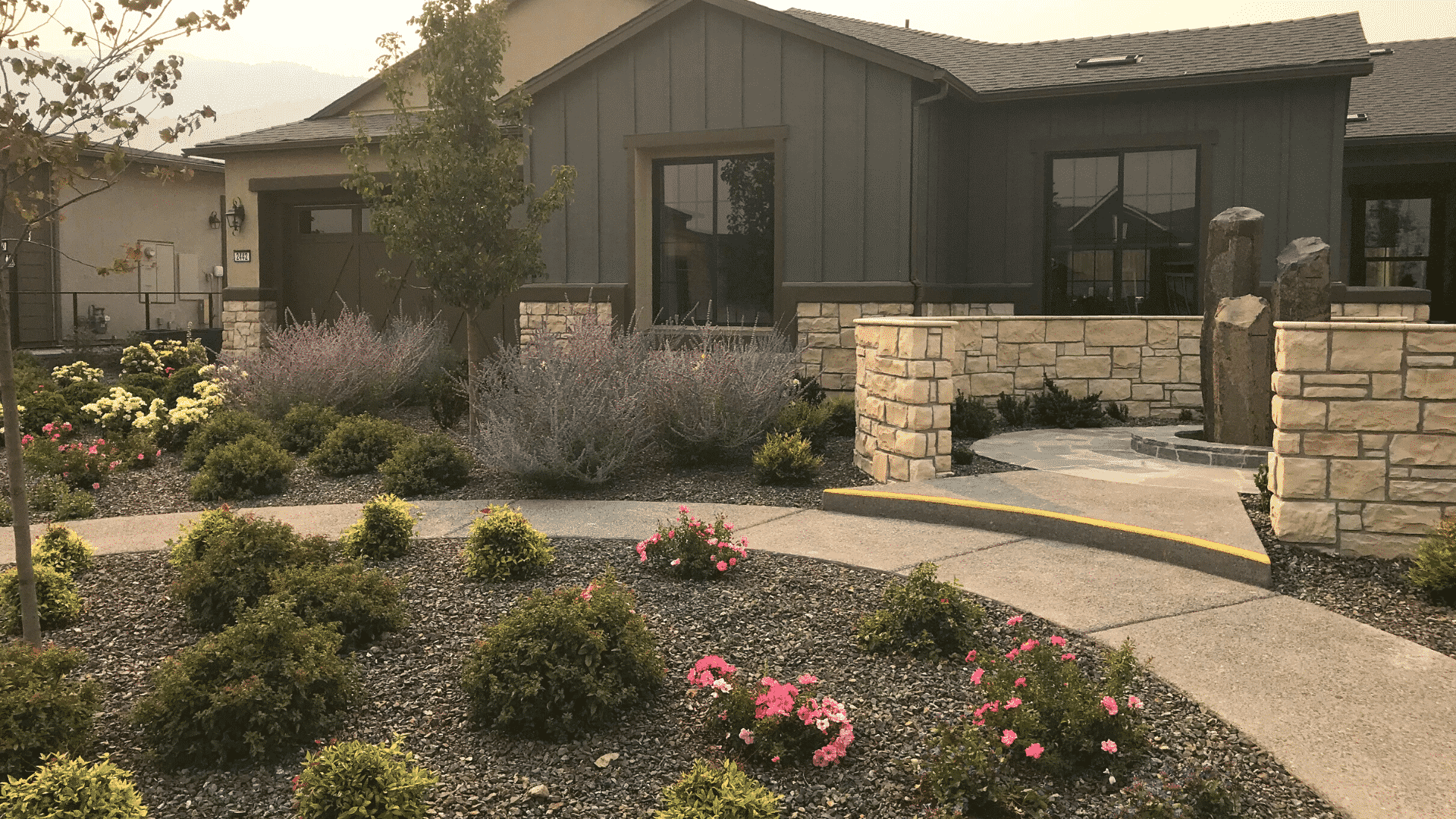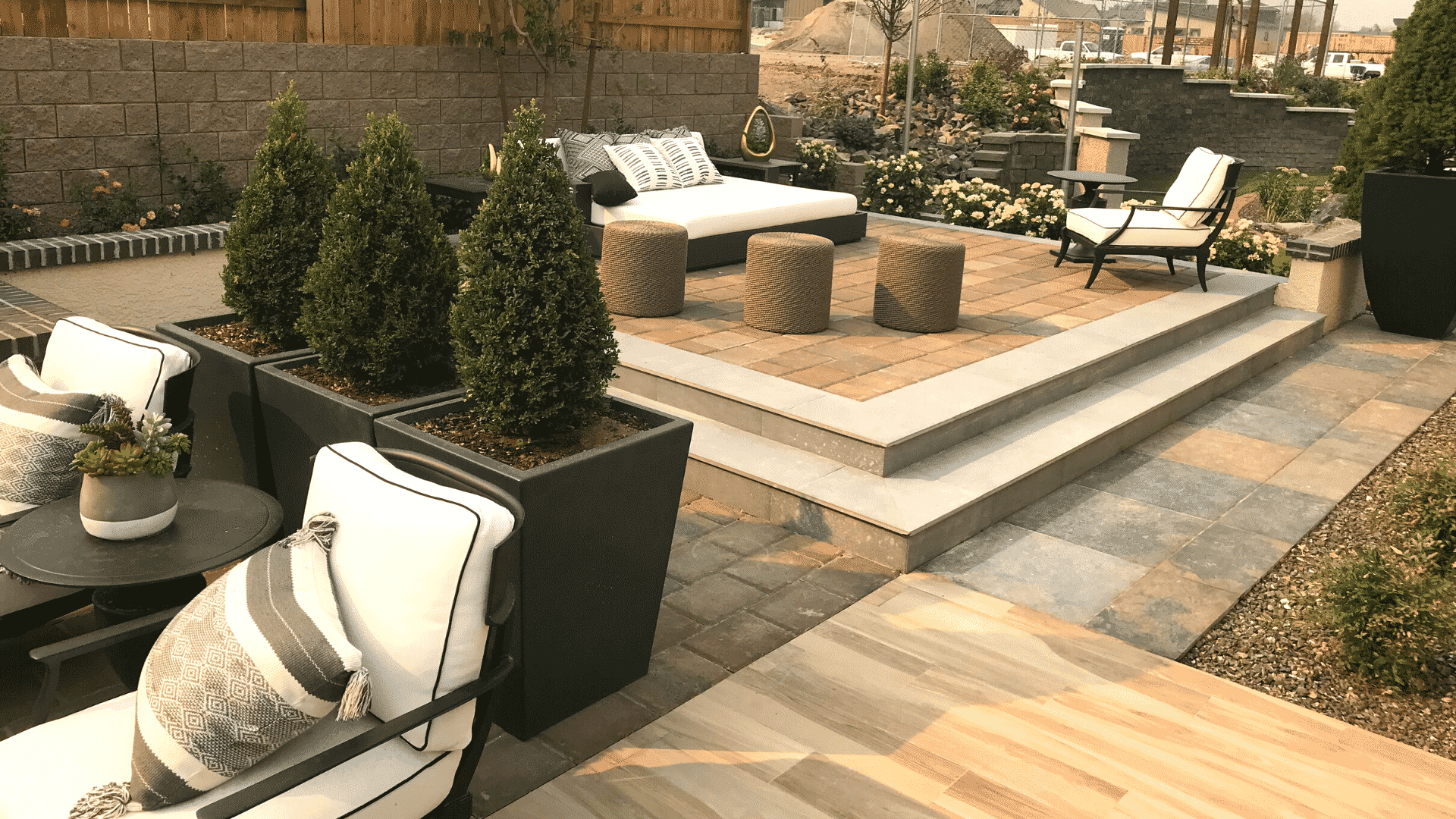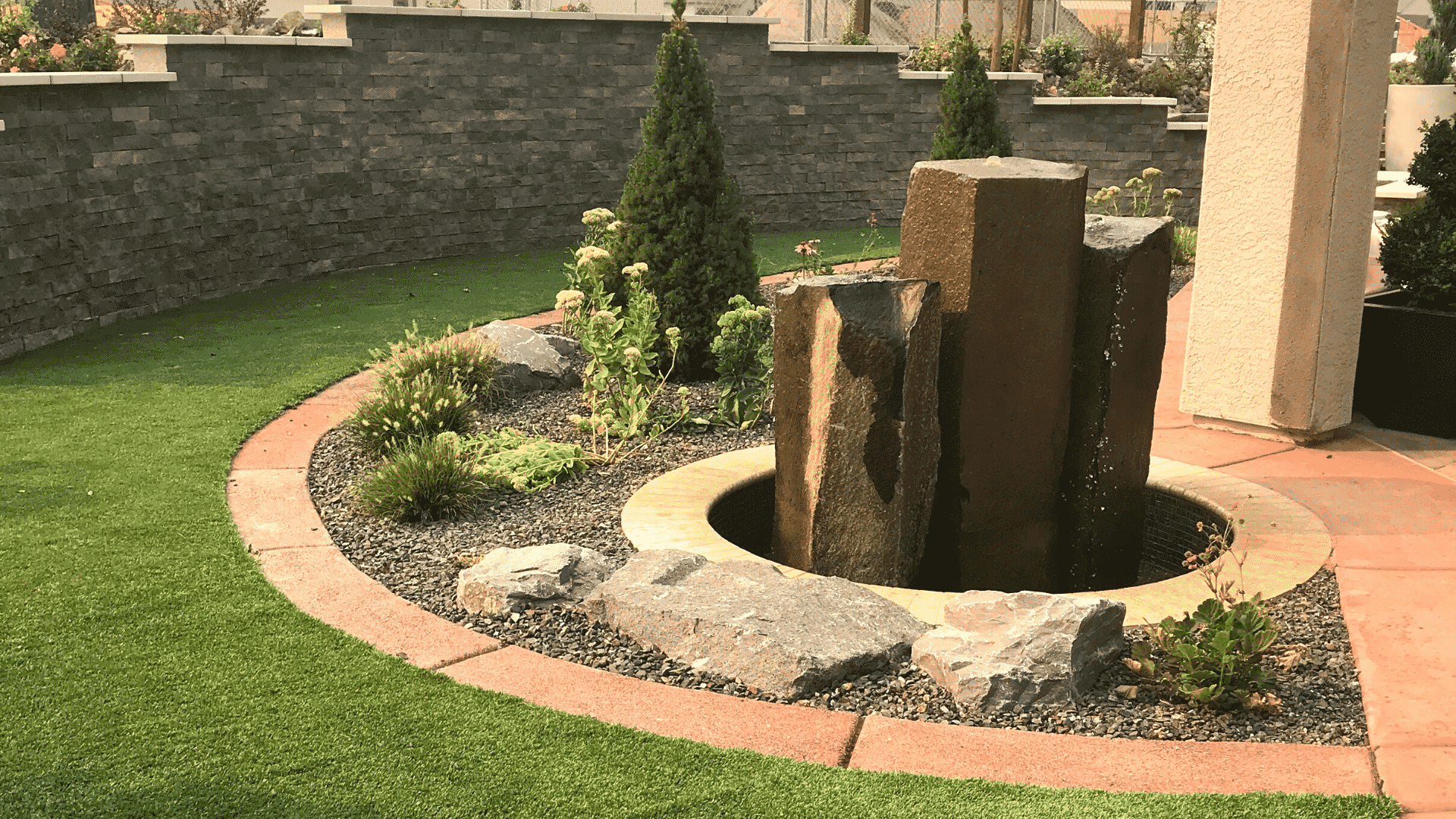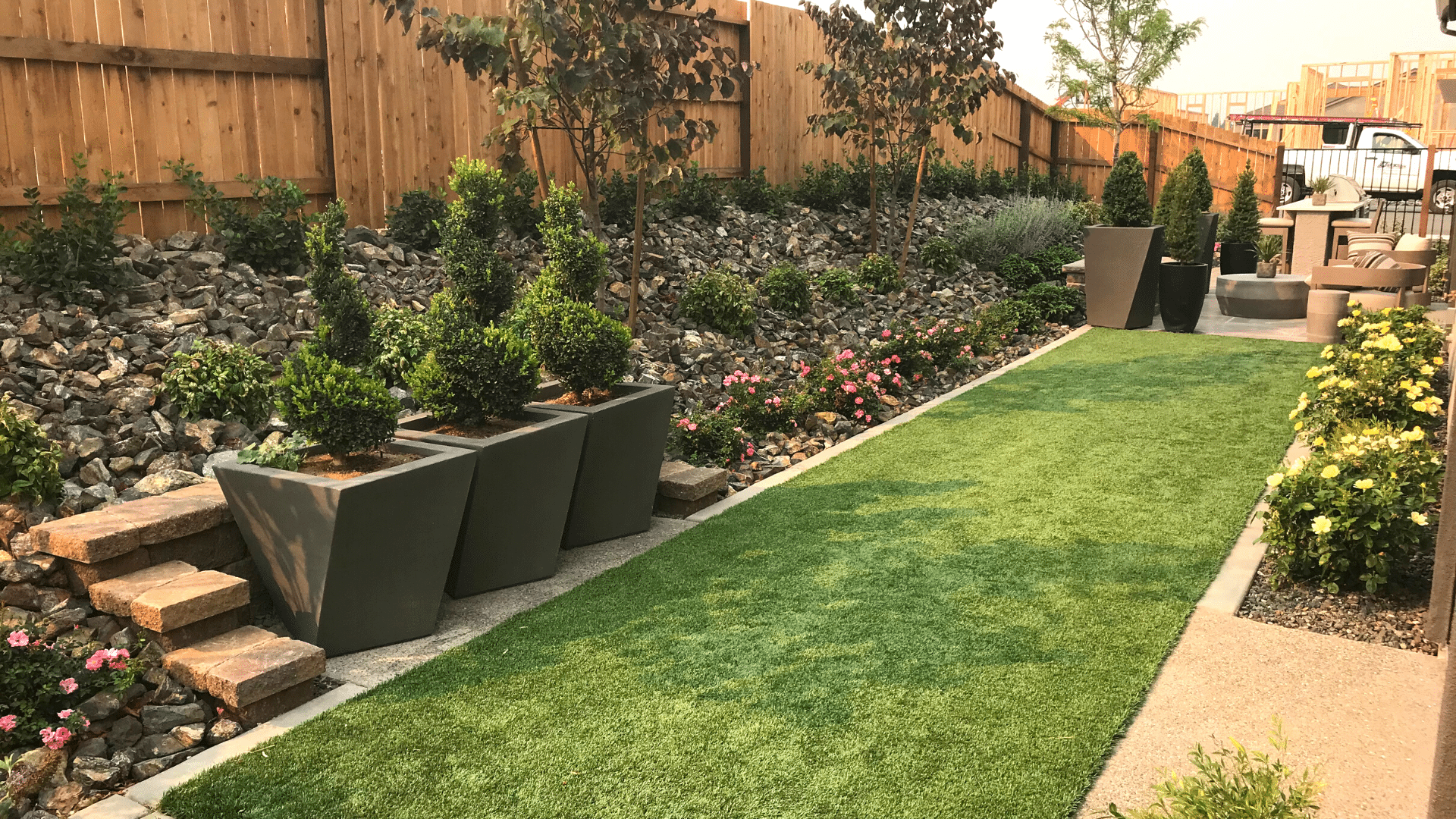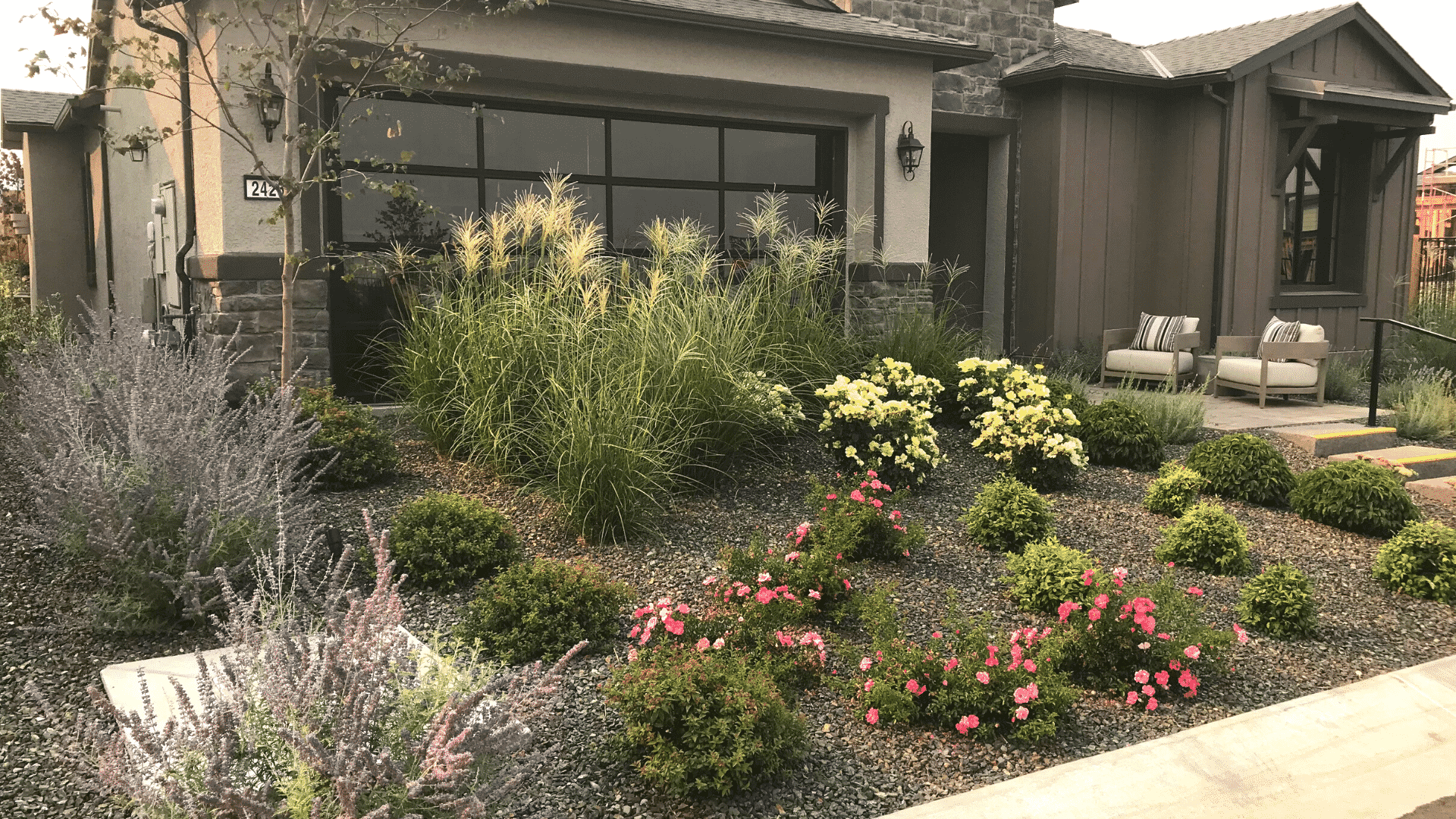 From artificial turf to grapevine vineyards, our talented installation crews can do it all! Landscape installation is where Reno Green Landscaping shines.
When you visit the new Latigo at Rancharrah model homes, you will see the versatility in our landscape installation experience. For a luxury landscape installation, Reno Green Landscaping's installations withstand the test of time.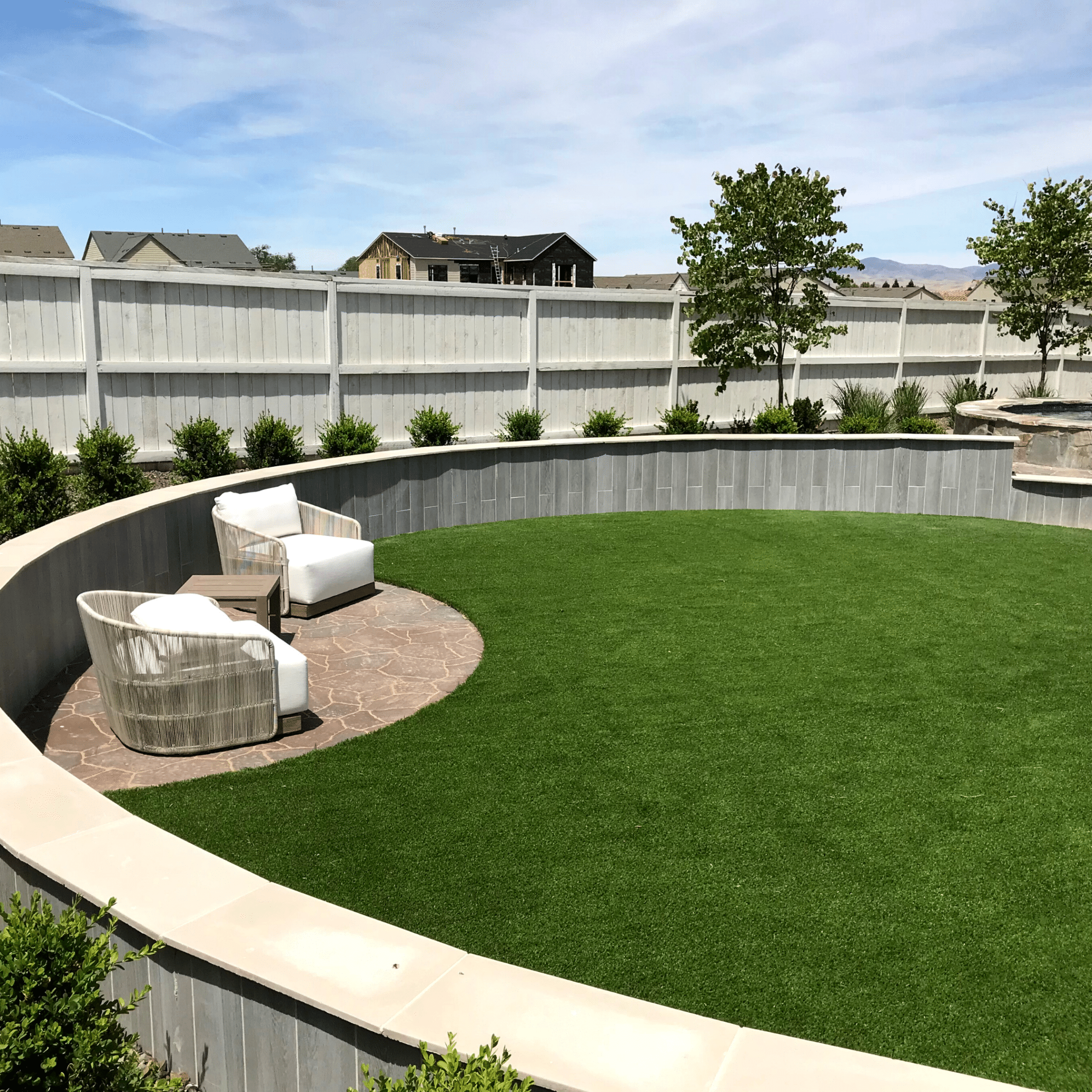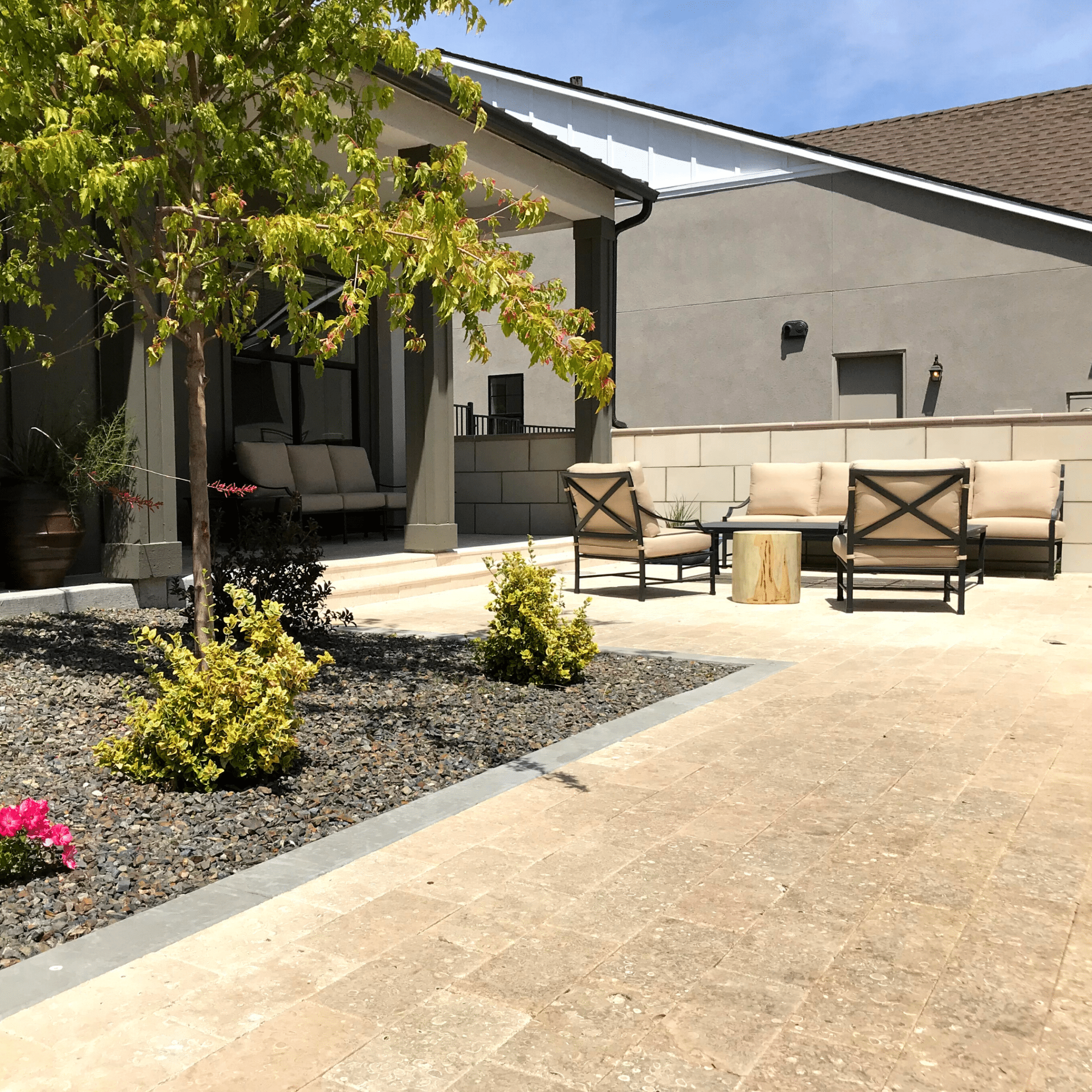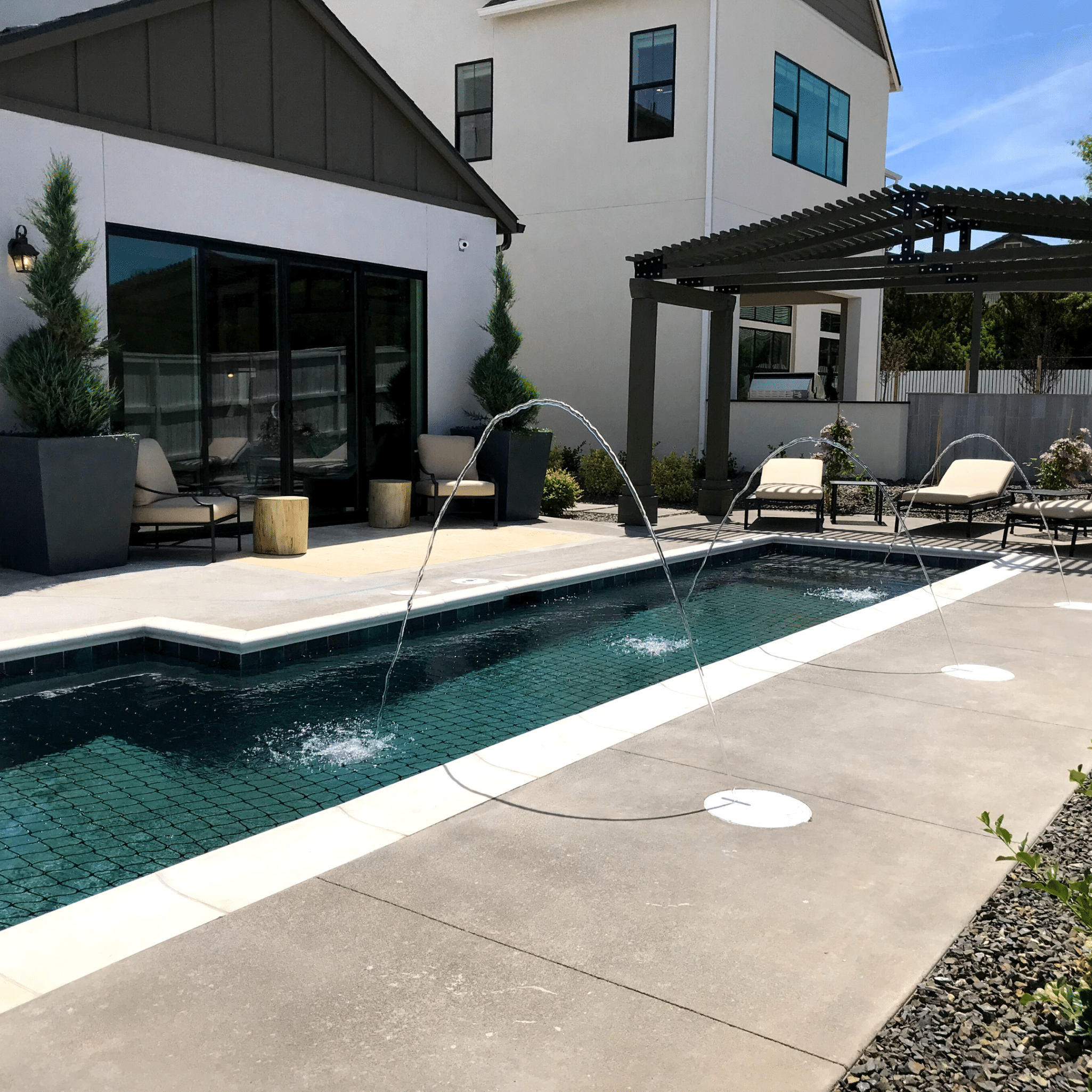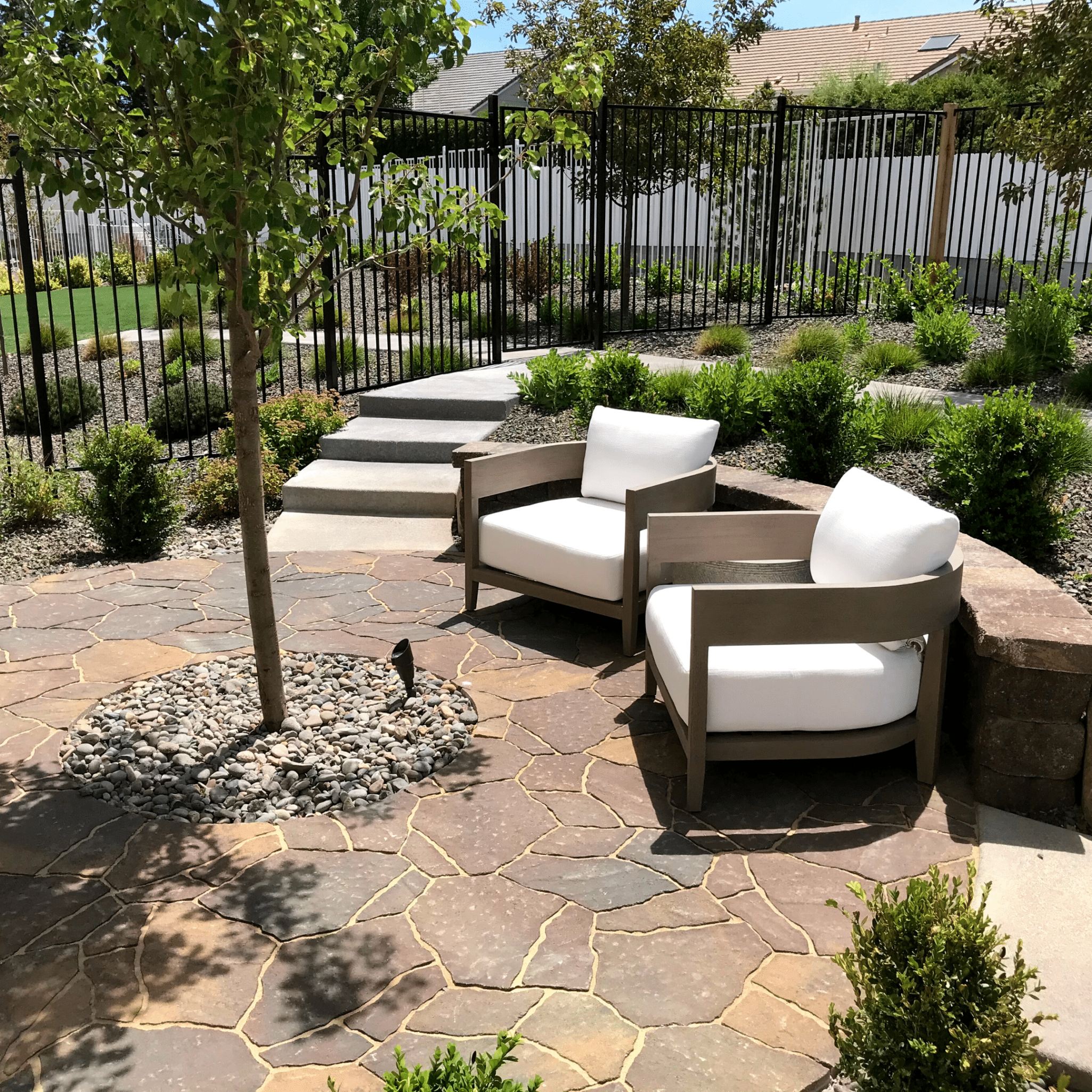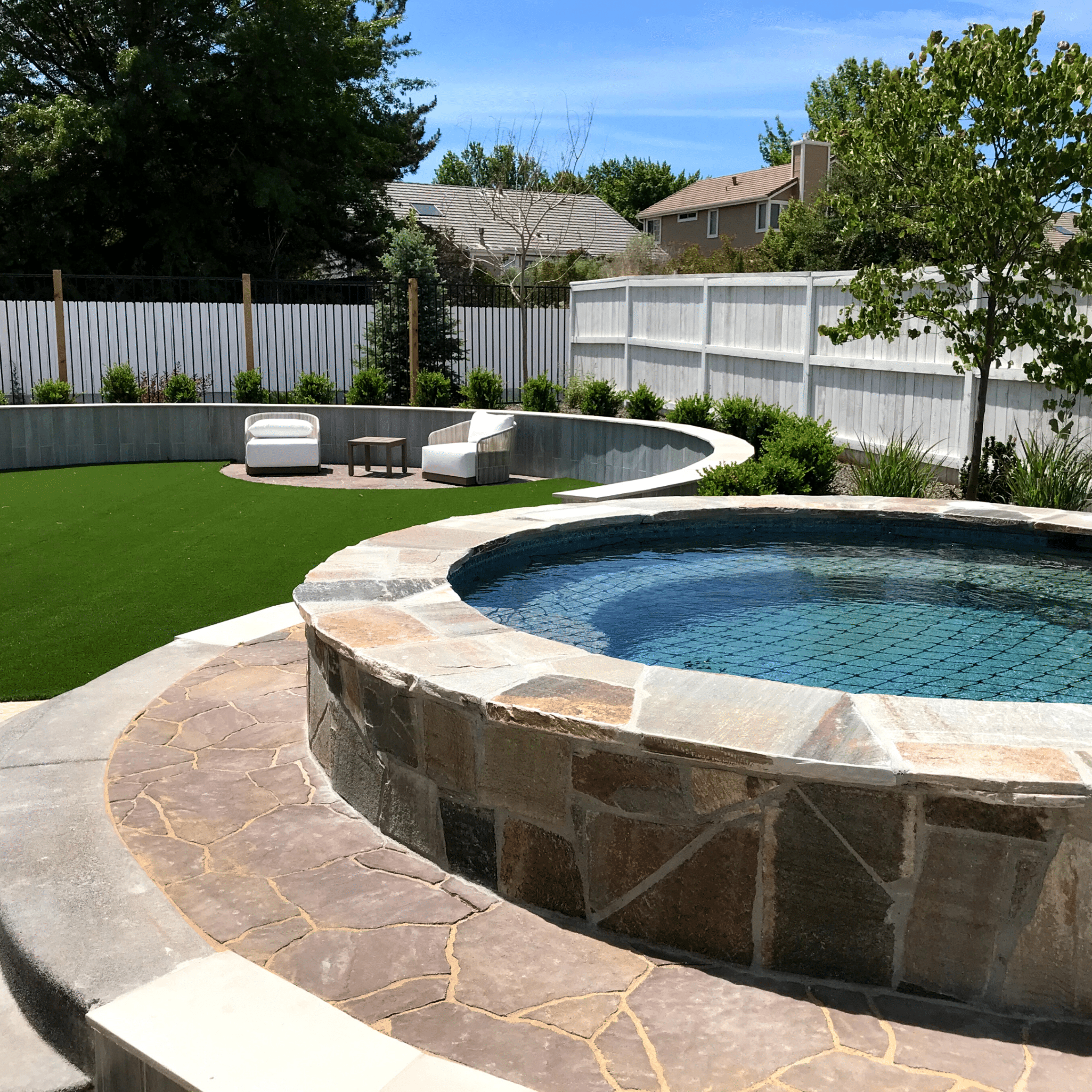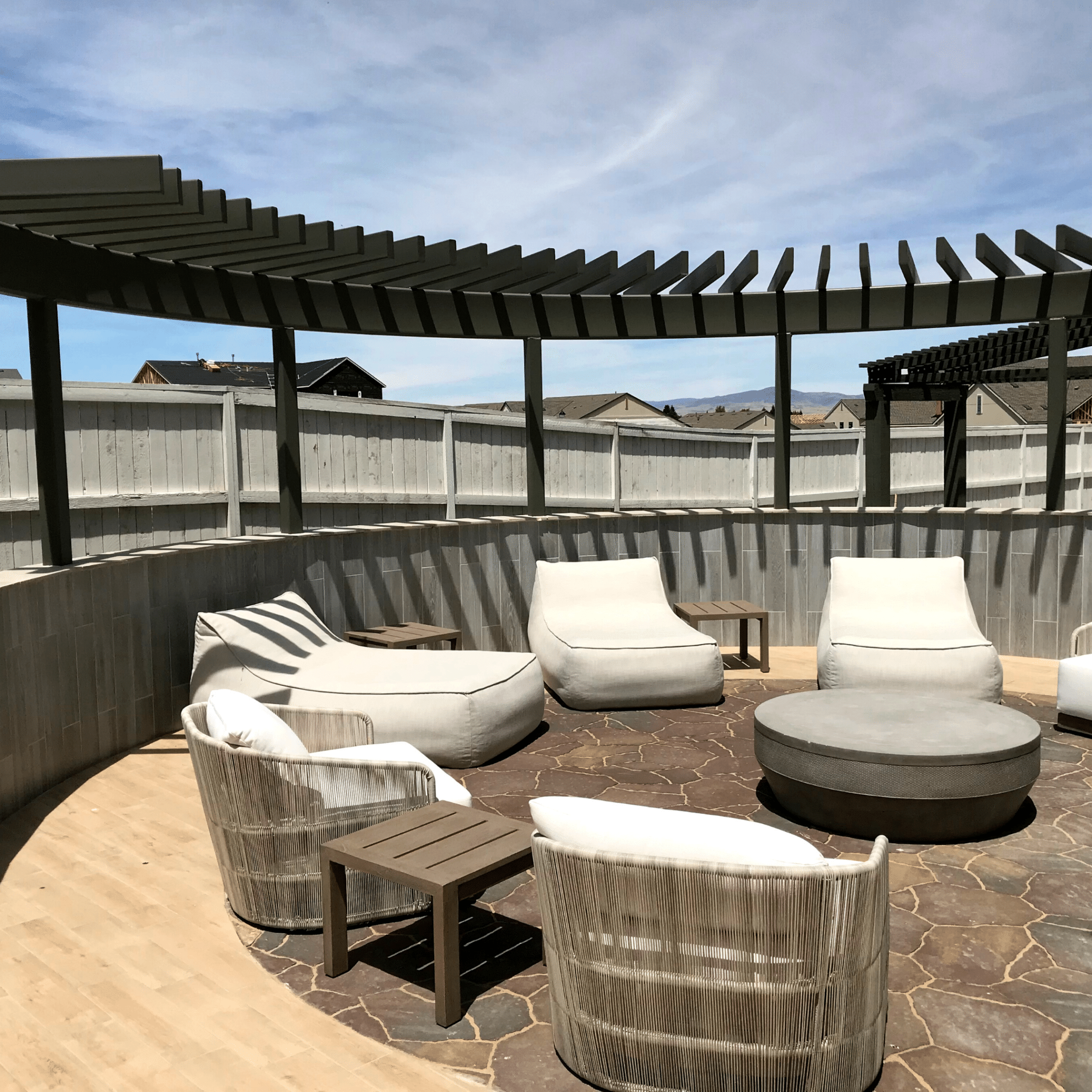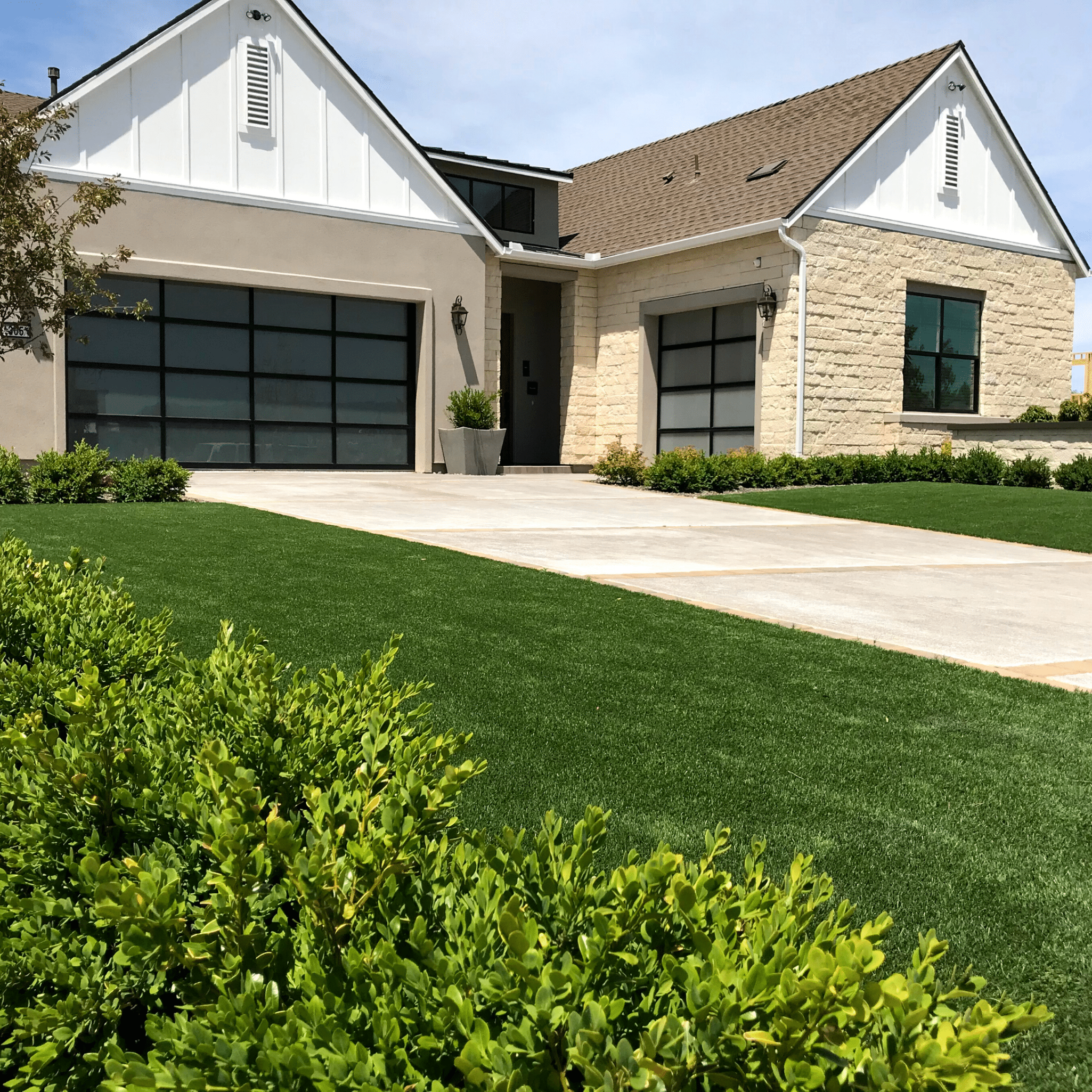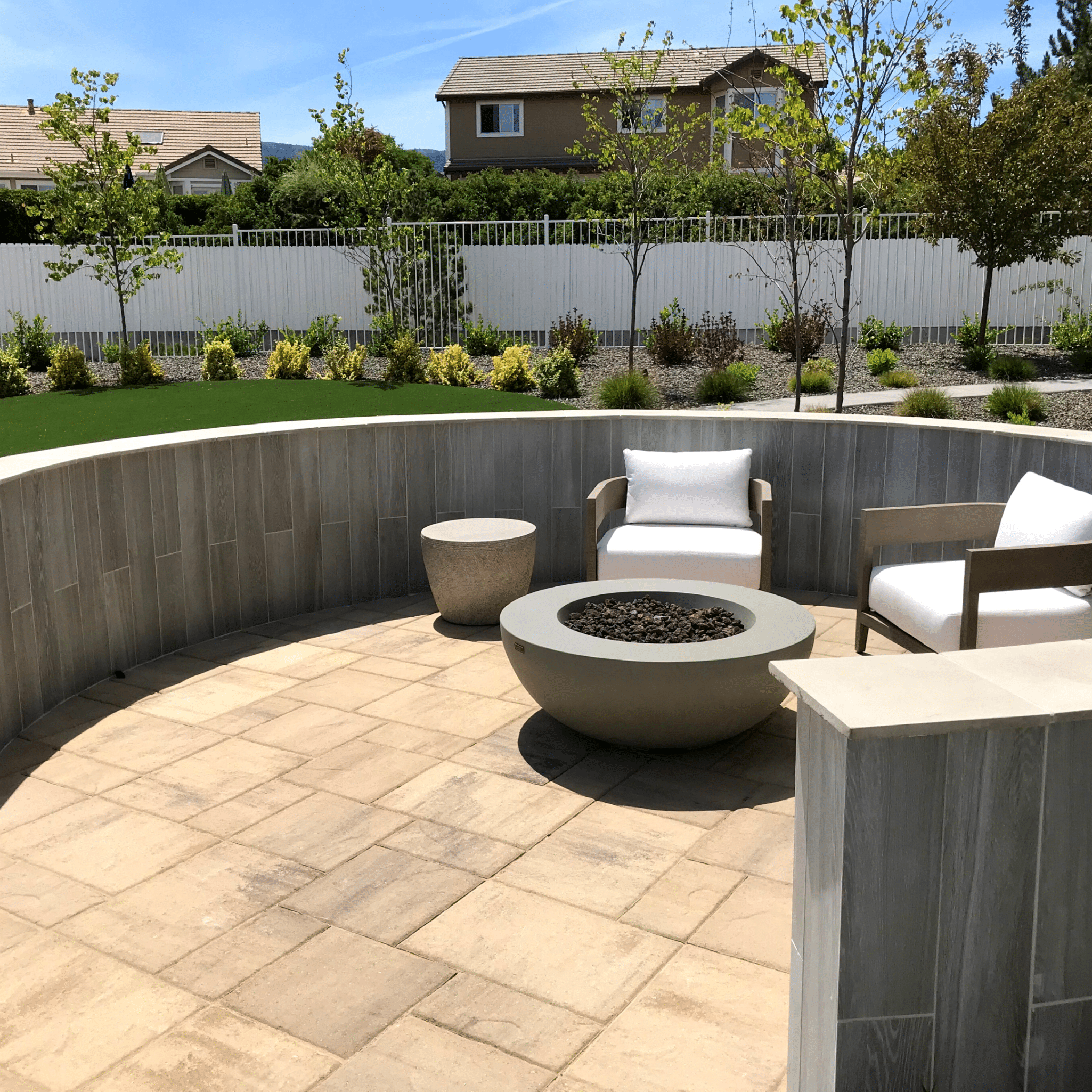 Renown Regional Medical Center
Renown Regional Medical Center Maintenance
Reno Green Landscaping's full-service maintenance crews maintain the Renown main campus on Mill St. Our commercial landscape maintenance has one goal in mind, keep your property looking it's best so visitors feel welcomed and inspired! Our experienced crews clean up debris, remove and treat weeds and pests, pruning landscape plants, care for turfgrass areas, and maintain water-efficient irrigation.
In 2020, Renown added the "Love" sculpture to greet visitors as they enter the campus driveway. The sculpture was designed by a dyslexic artist and originally debuted at the 2019 Burning Man event. To our community, this sculpture has been seen as a symbol of endurance, something we all need during trying times.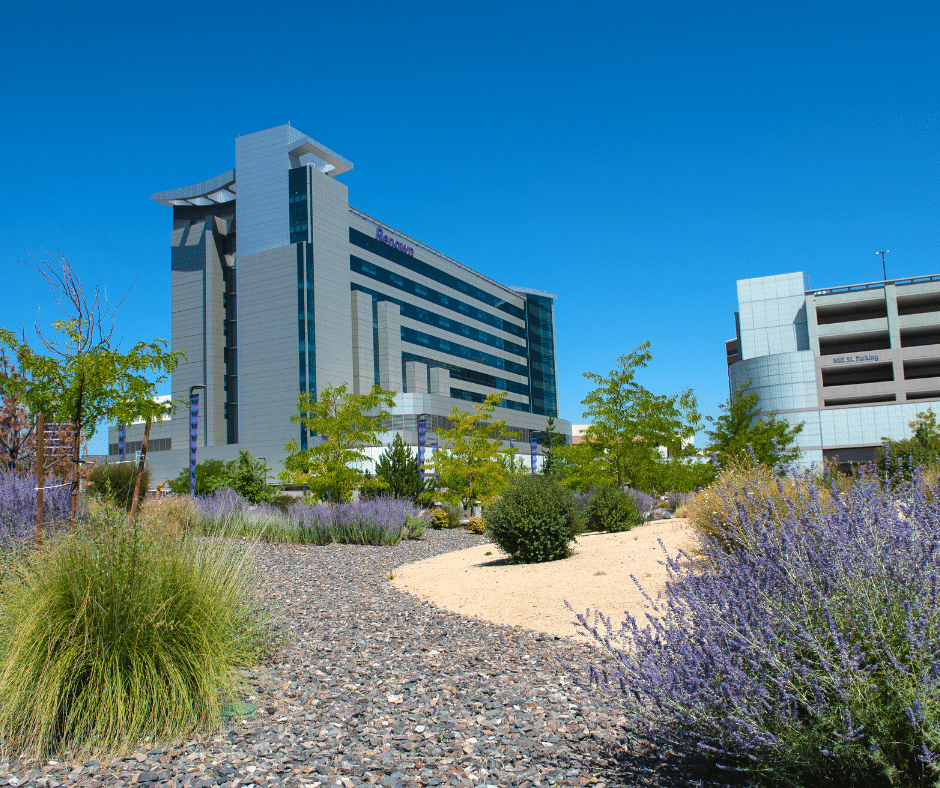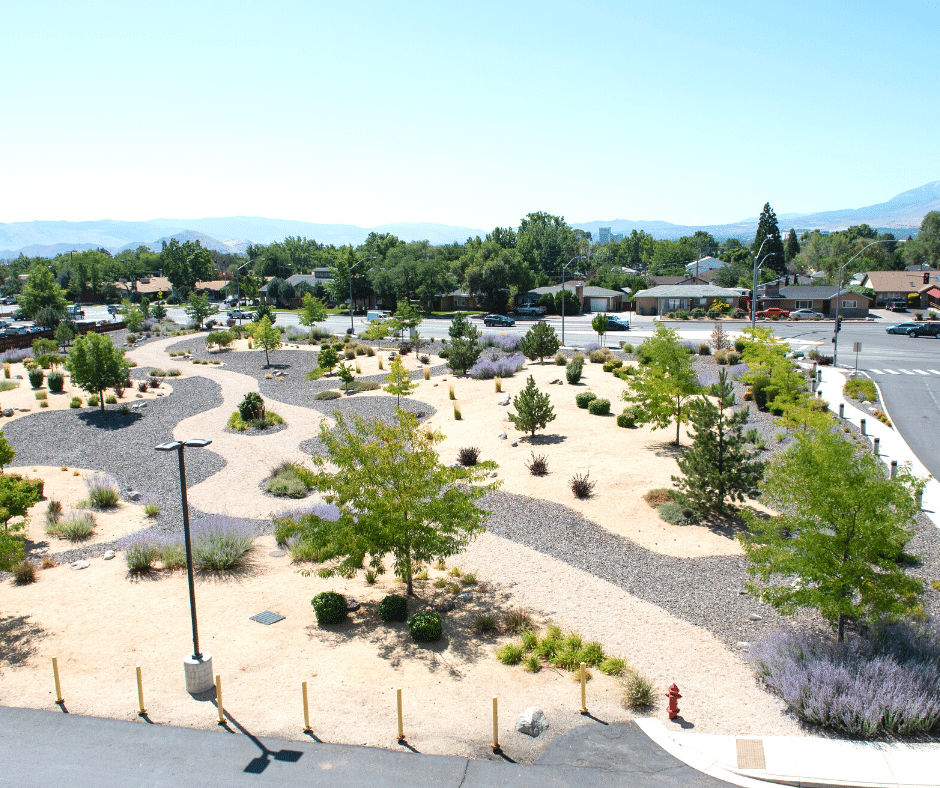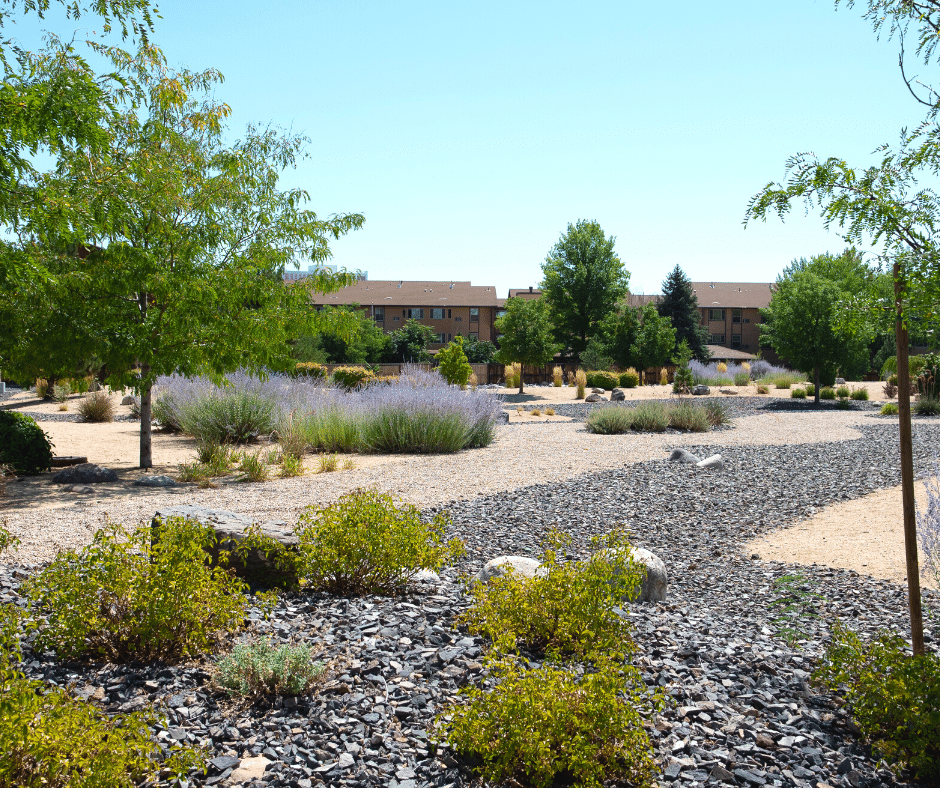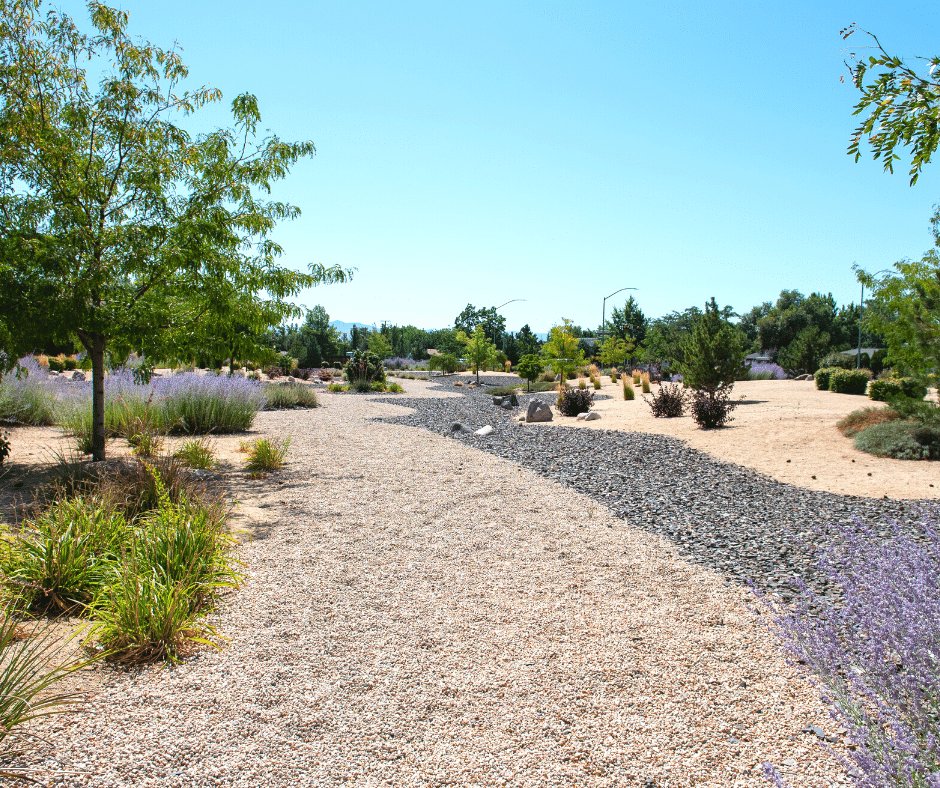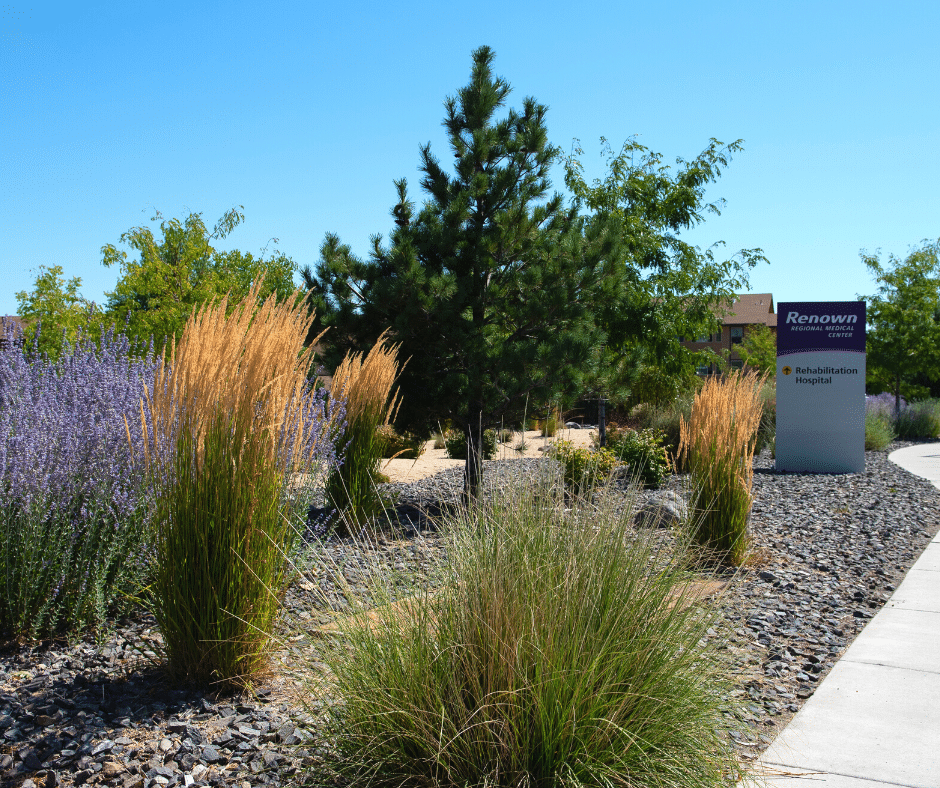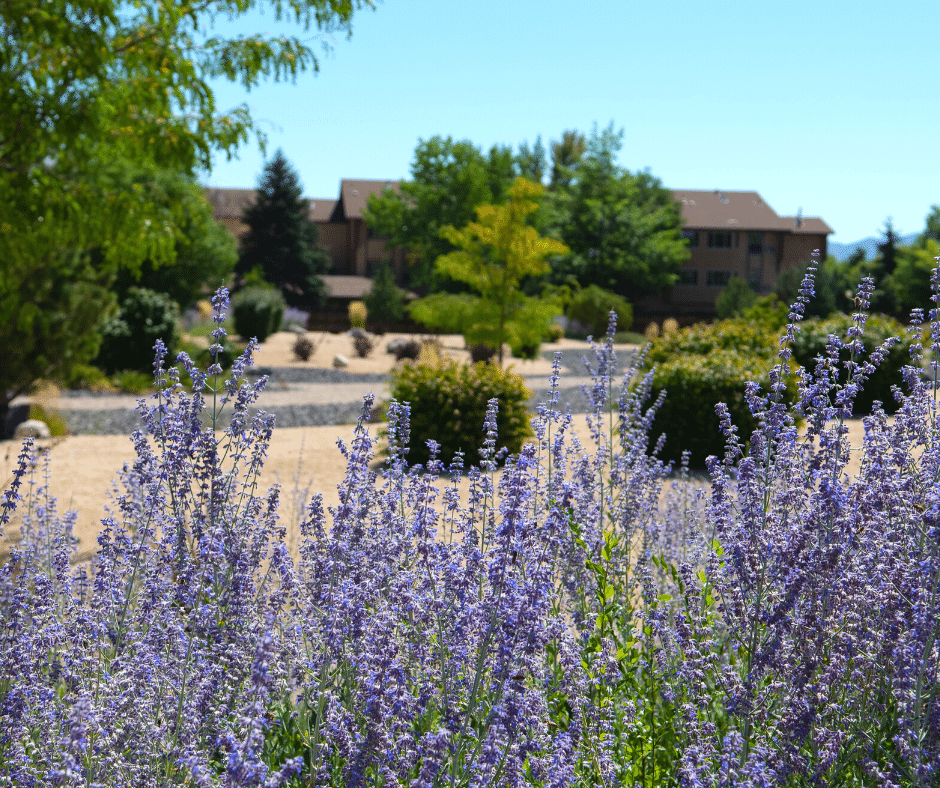 Fianna's Healing Garden
Fianna's healing garden was inspired by Fianna Dickson Combs' vision. Fianna Dickson Combs was a long-time Reno resident, one of the founders of Dickson Realty and a master gardener. She believed in the healing power of nature and sought to create an oasis for patients and caregivers right in the center of Renown's main campus.
While fighting ovarian cancer, Fianna started on the plan for the garden. She drew up the plans and labeled all the plants she wished to appear in the design. Fianna passed away in 2008 before seeing her vision come to life, though her friends and family carried out her dream. The garden first opened in 2009 and was renovated in 2020 by Reno Green Landscaping.
This beautiful outdoor space now spans 28,388 square feet and includes more than 2,000 trees and plants. Version 2.0 has several new elements, including a pavilion that seats up to 75 people, a grassy picnic area, a traditional rose garden, and a weeping cherry tree dedicated to healthcare heroes and those in our community who lost their lives due to the COVID-19 pandemic. The garden also features three accessible private seating areas for patients to visit and enjoy the garden.
We are honored to be part of this community project. Check out more about this project.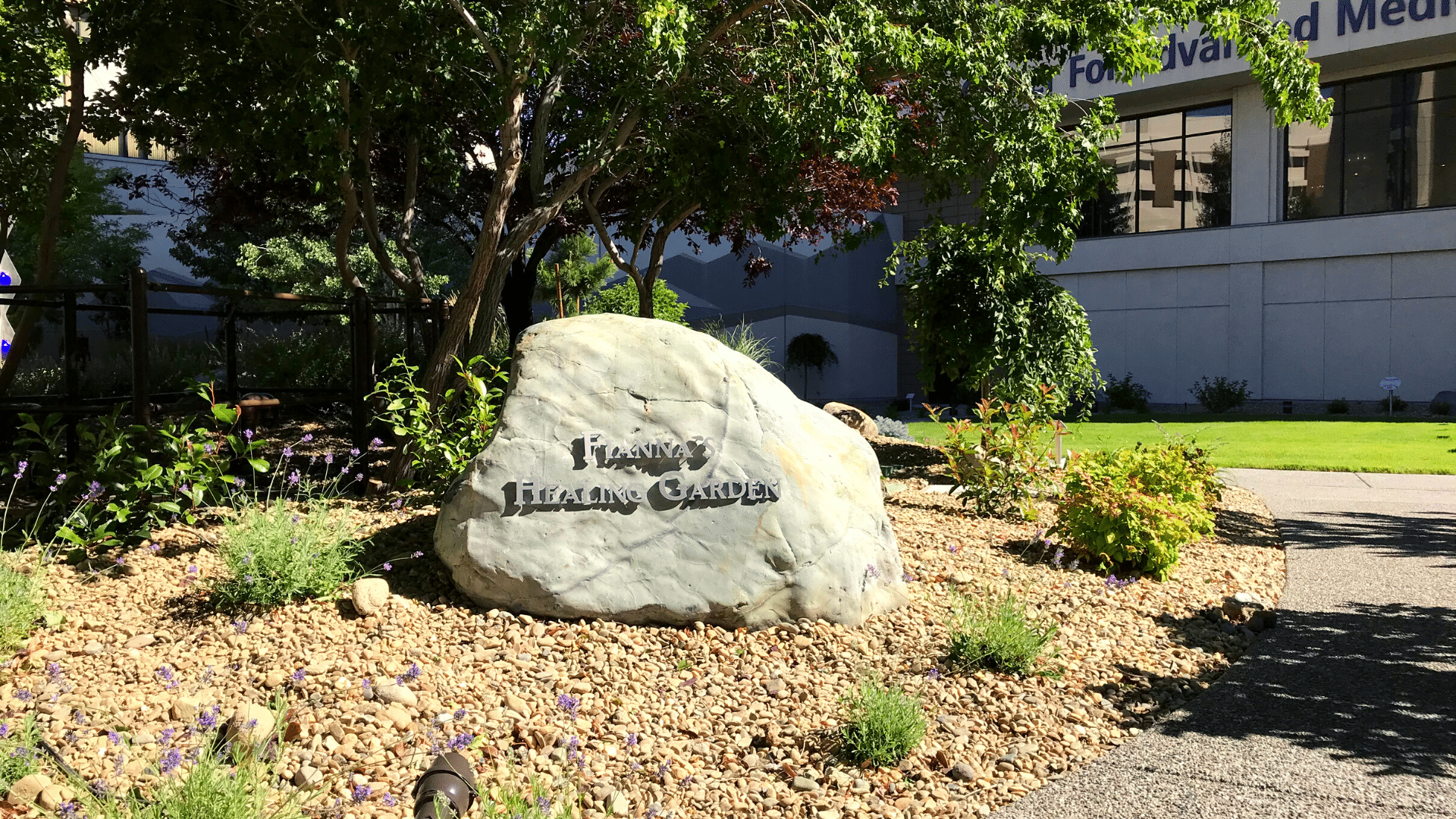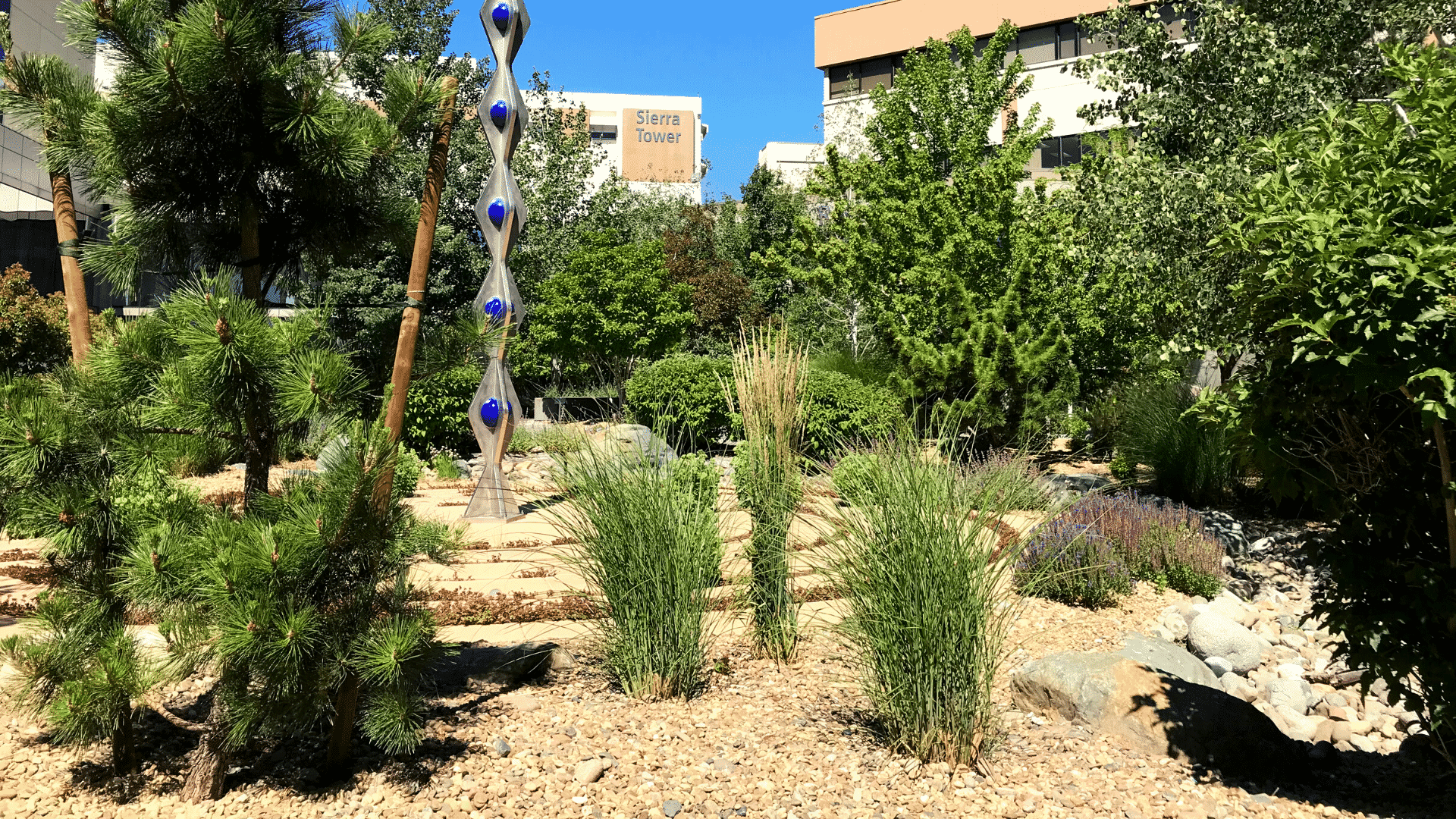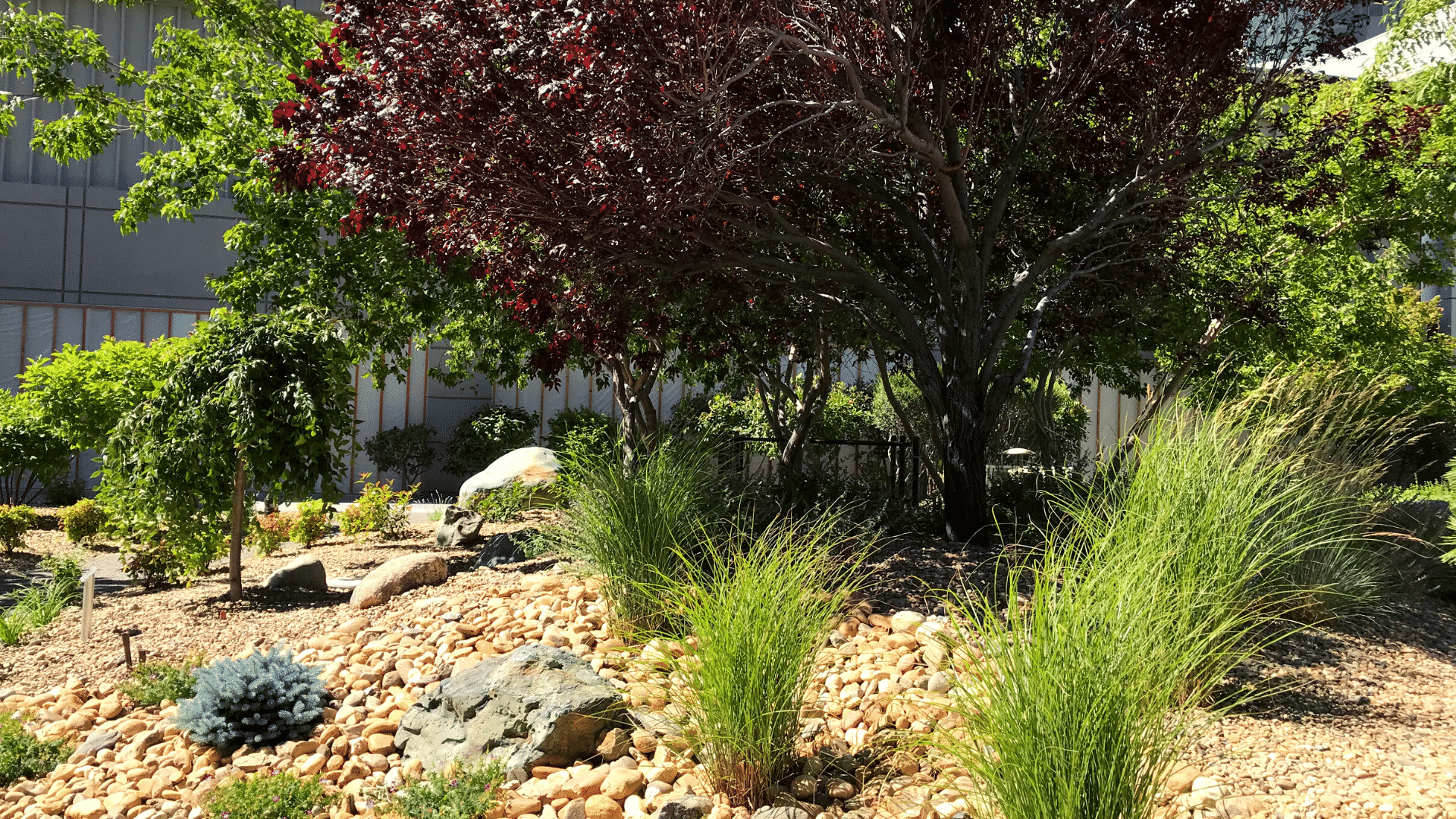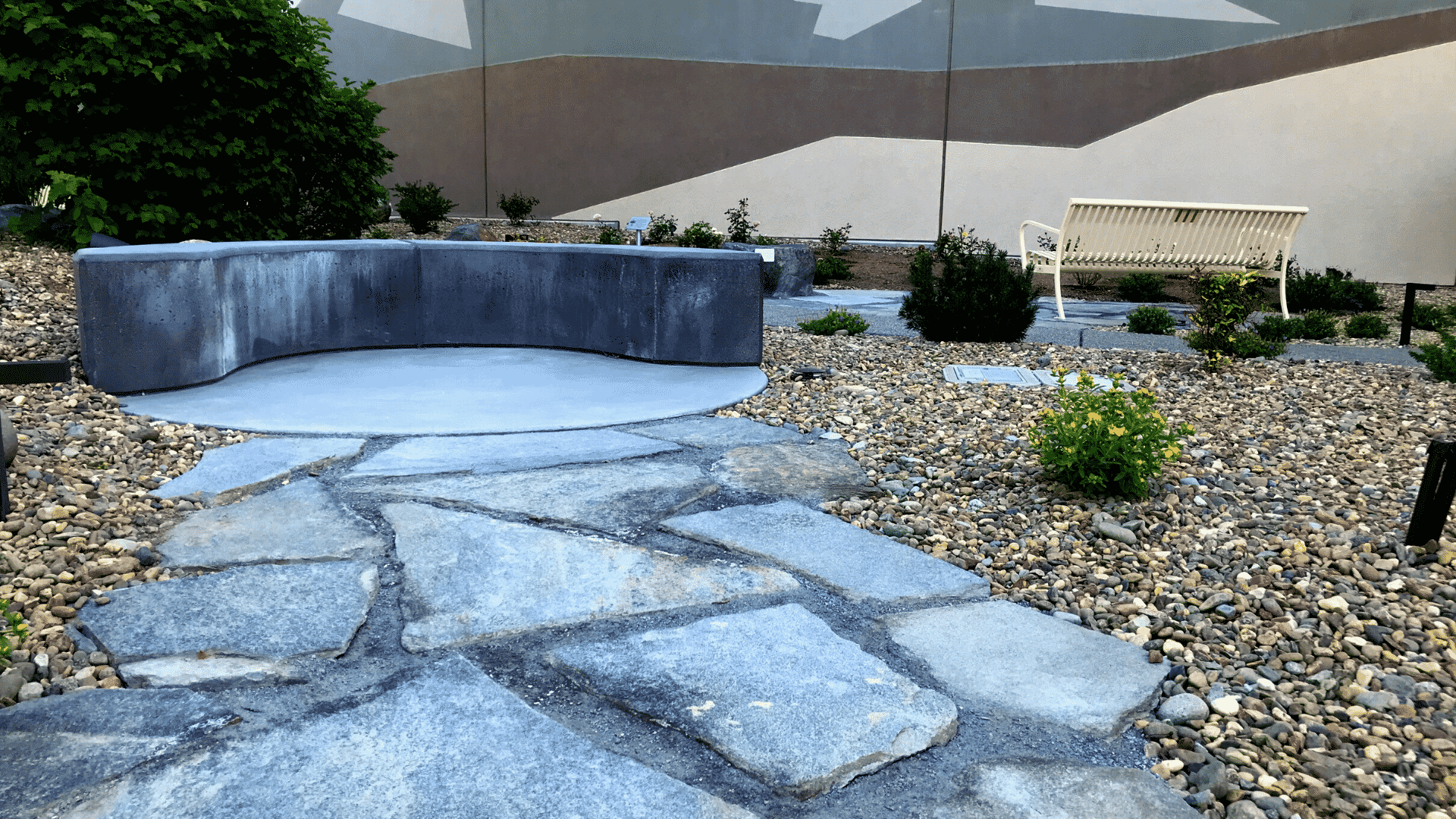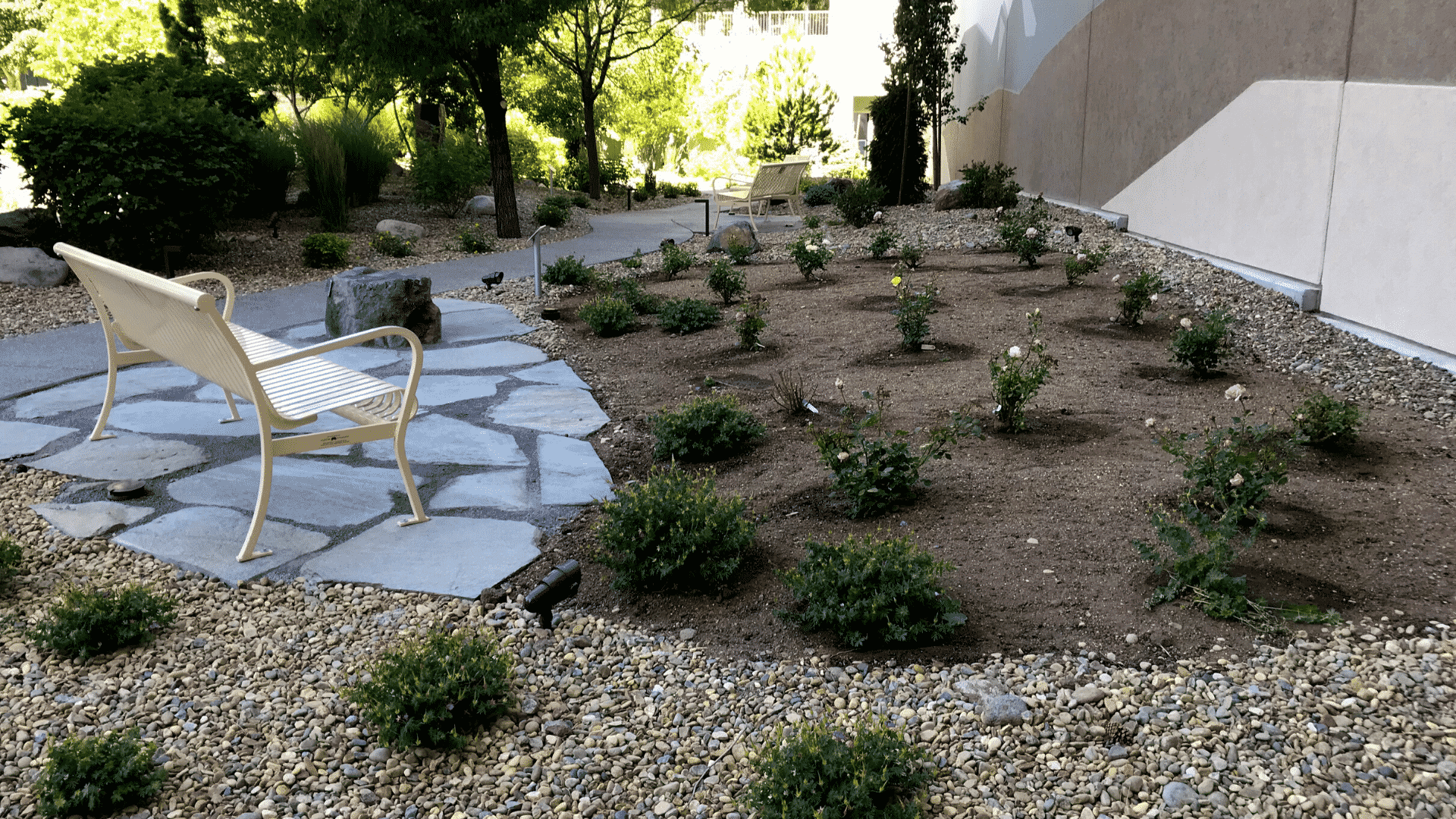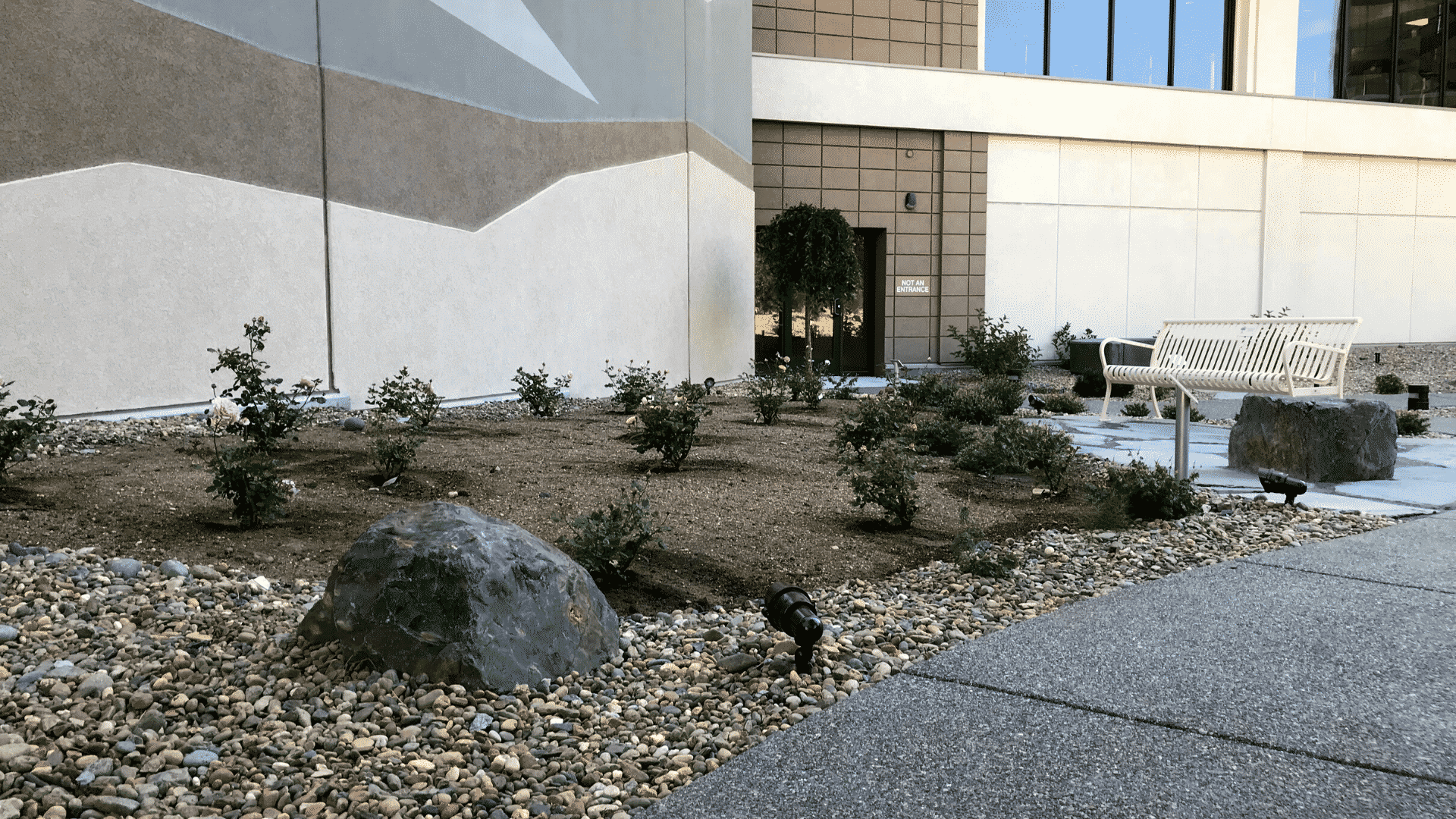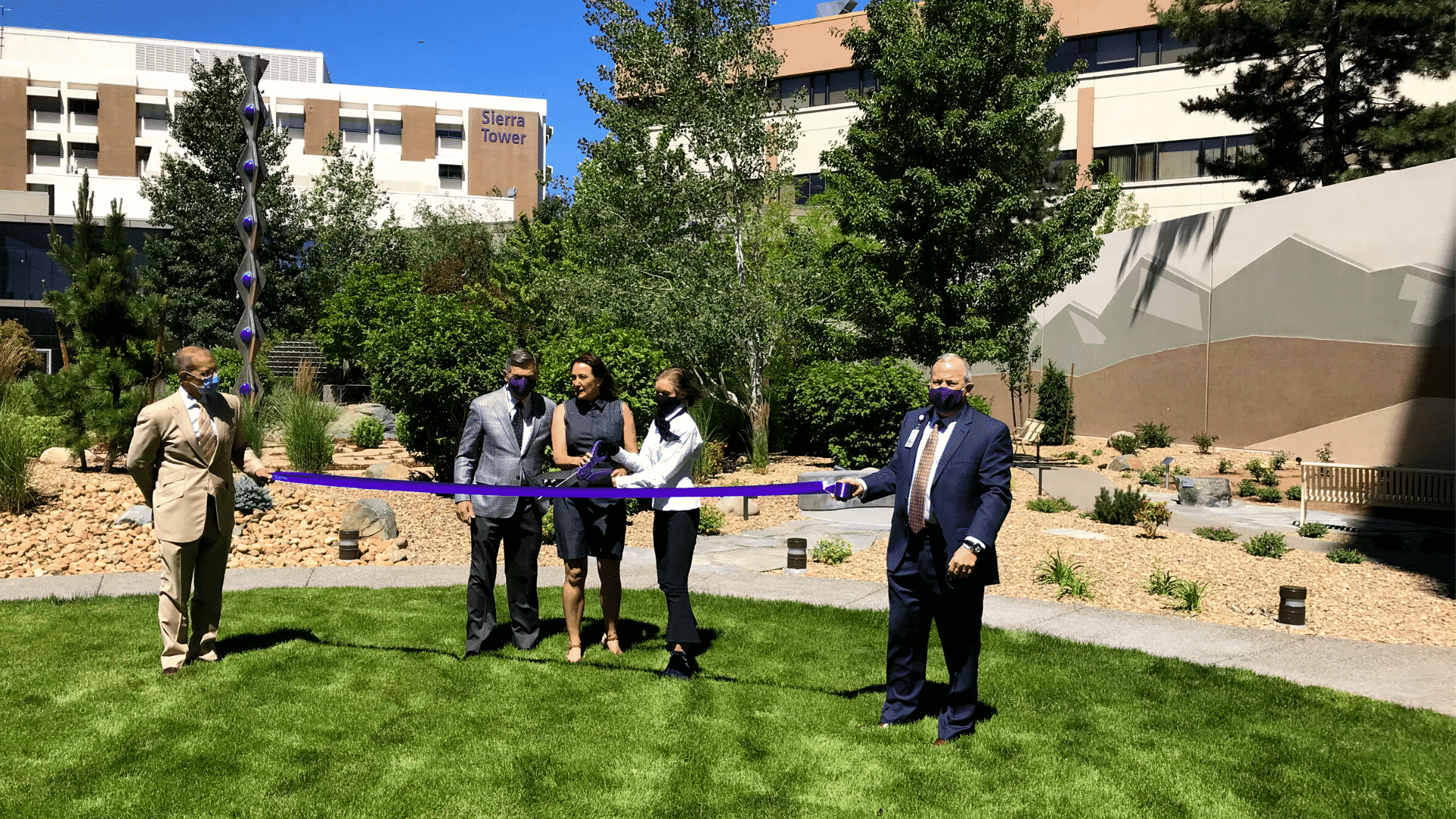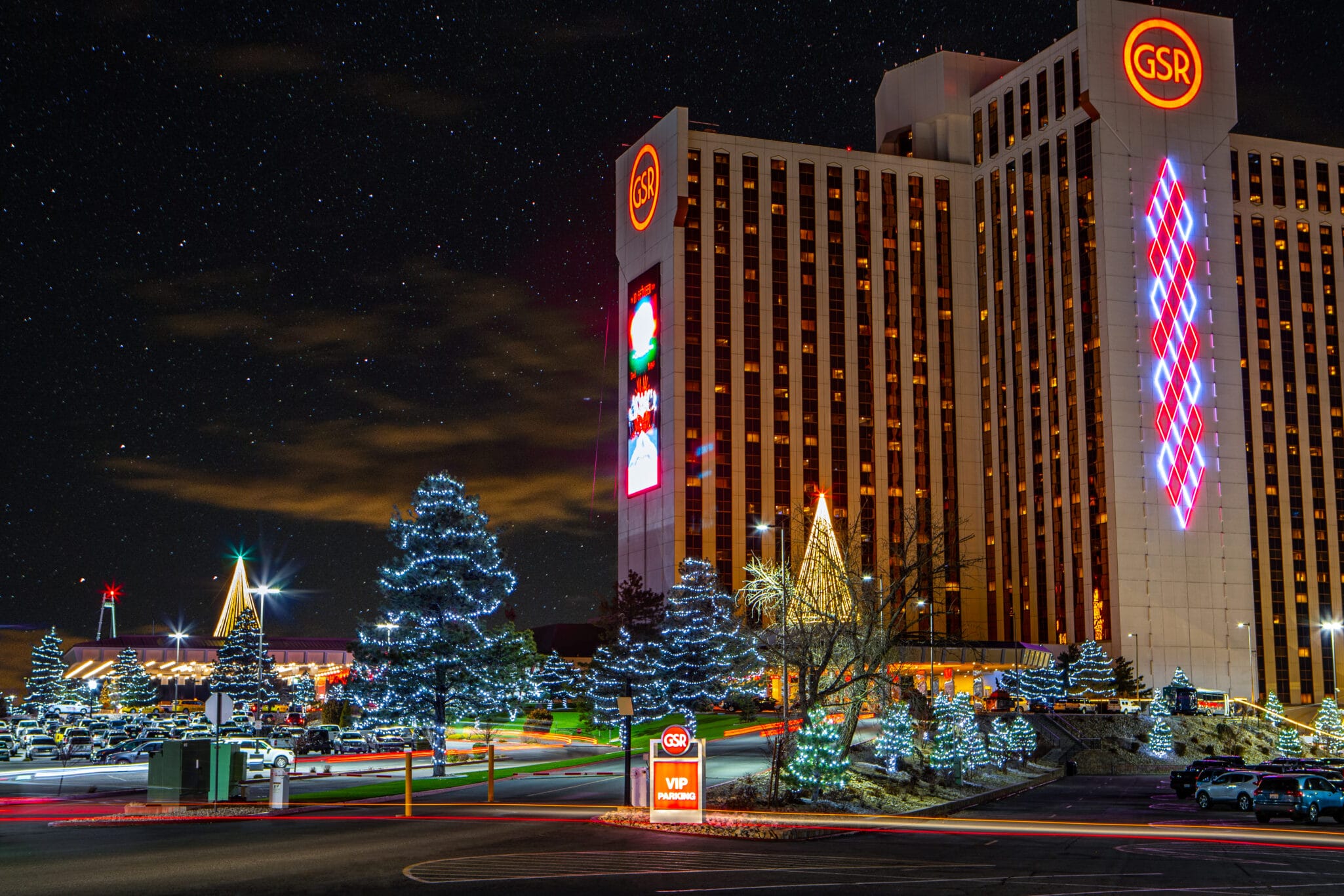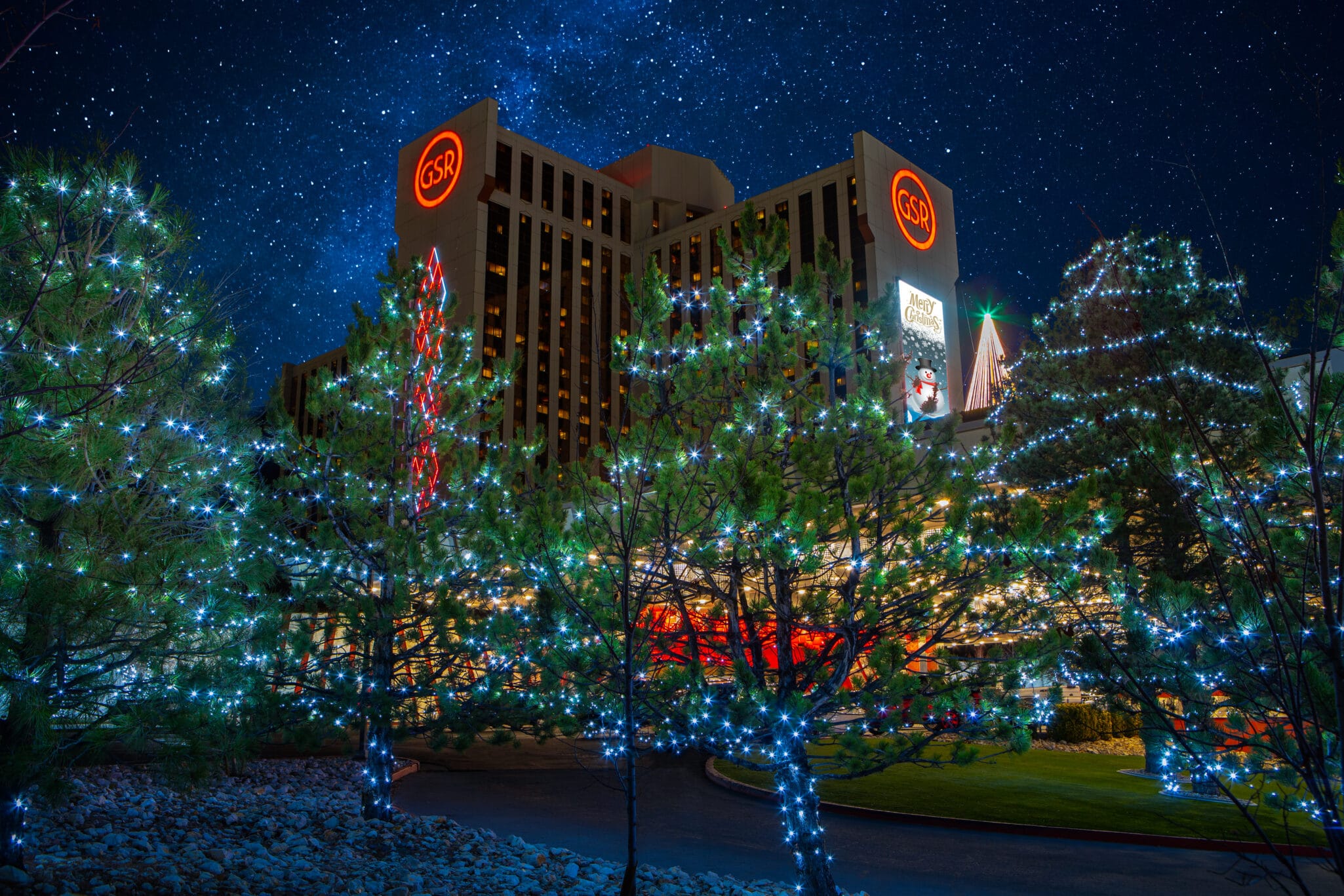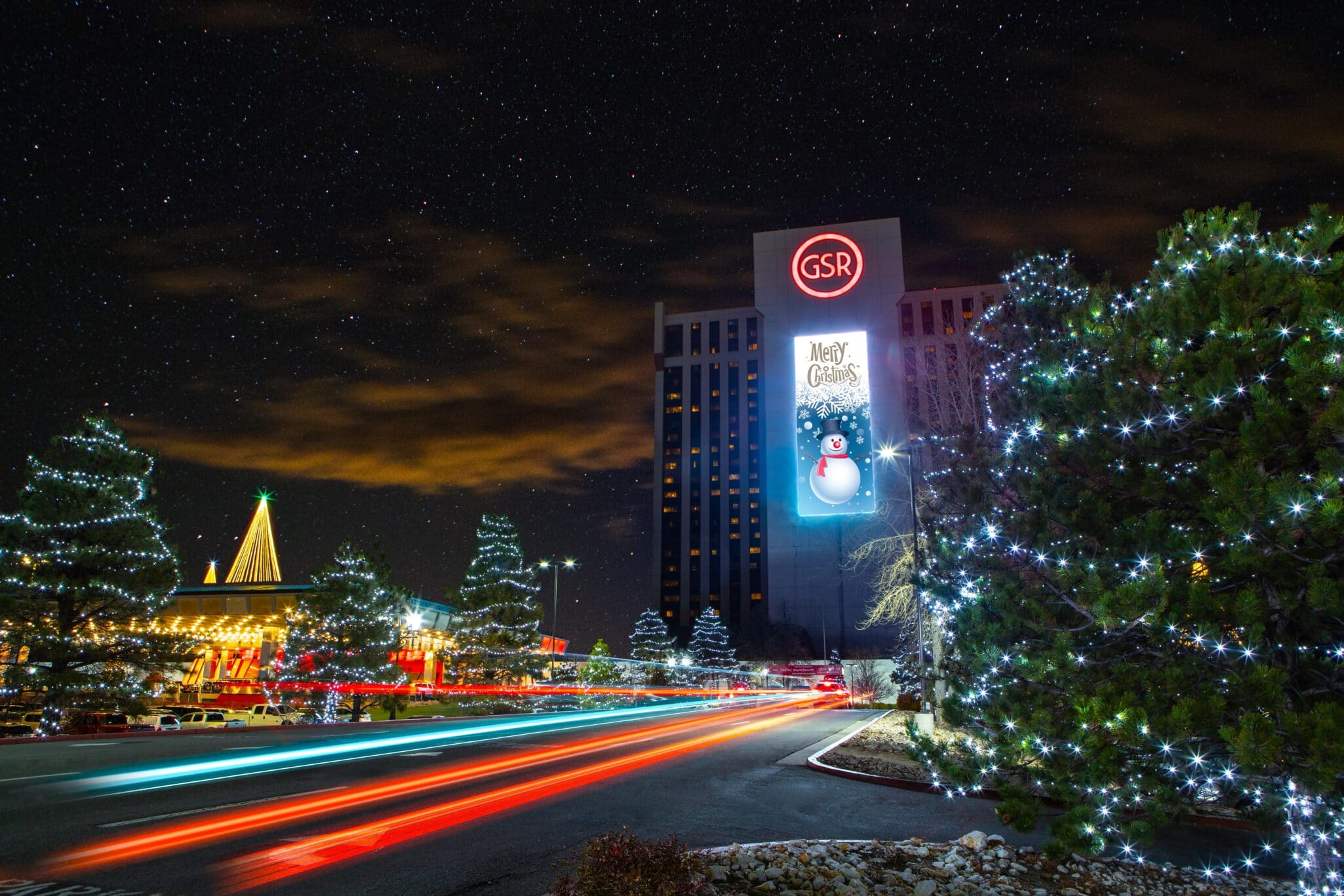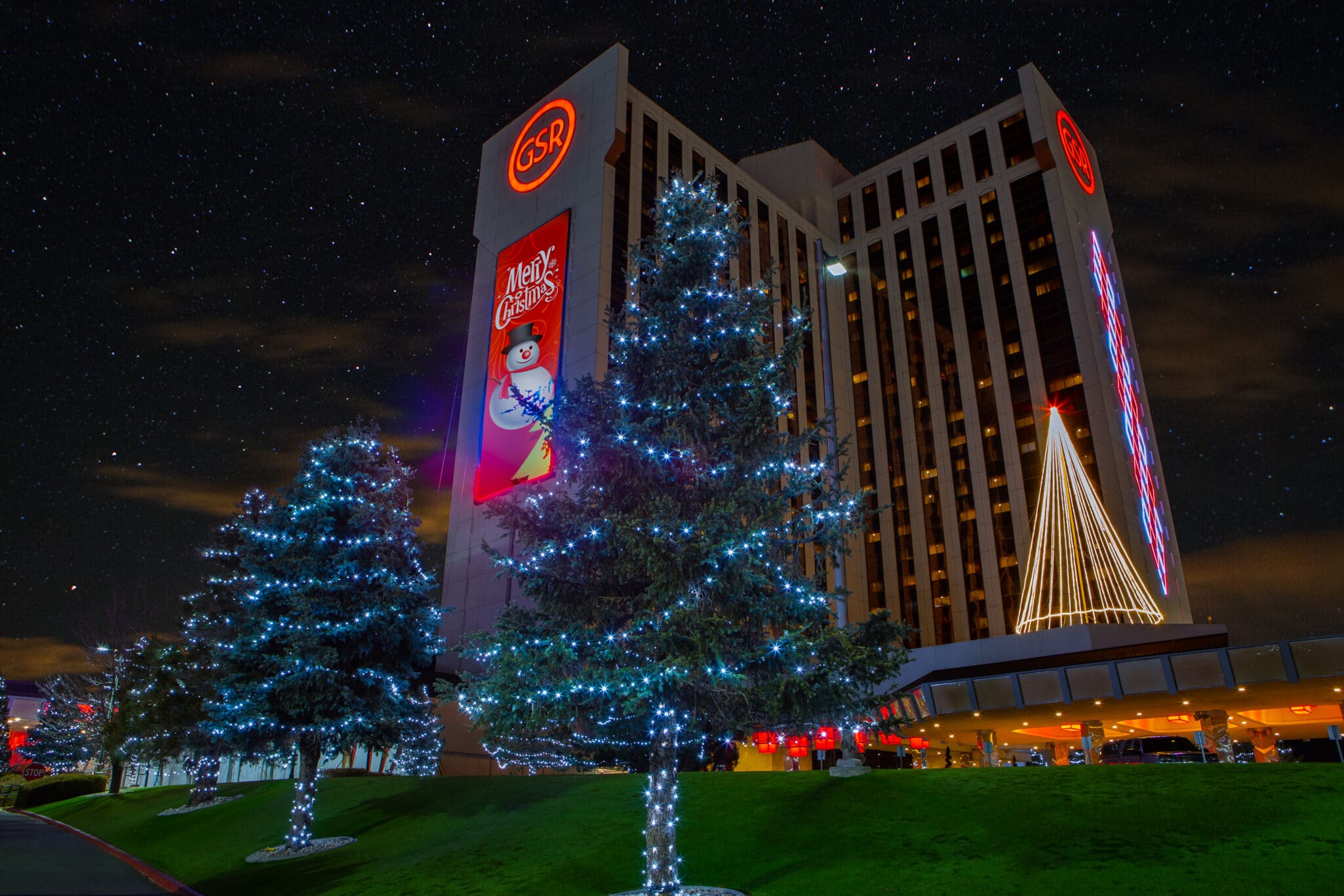 Holiday Lights
Besides maintaining the Grand Sierra Resort landscape, Reno Green Landscaping also installs the casino's holiday lights. We often get compliments during the holidays as people see the magnificence of these lights from the freeway and when visiting the casino. It's our favorite time of the year, getting to be part of our client's holiday celebrations.
We also offer holiday light services for residential properties. We just ask that you get your request in early as our schedule fills up fast!
Full-Service HOA Maintenance
Wingfield Springs
We are the landscape provider for several Homeowner's Associations in the Greater Reno area. Our experienced landscape teams are specialized to take on any landscape job from maintenance and irrigation to pest management and construction.
Large homeowner communities like Wingfield Springs require high attention-to-detail to ensure homeowners get the chance to enjoy their communities daily. Reno Green Landscaping takes pride in our homeowner communities from the overall appearance and sustainability to board relationships and annual budgeting.
We offer landscape enhancement services. Whether it's mulch refresh, new median installations, or annual color rotations, our full-service landscaping team has got your community covered.