Choosing a Landscape Provider for Your Commercial Property:
The Ultimate Guide
So, you are trying to choose a landscape provider for your commercial property? Whether you have years of experience in the commercial landscape industry or just started, choosing a landscape provider that's right for you can be a challenge. There are many landscape companies to choose from and without a guide on where to start, you might feel overwhelmed. We hope this ultimate guide on how to choose a landscape provider for your commercial property will help you whittle down your list to select the best landscape company.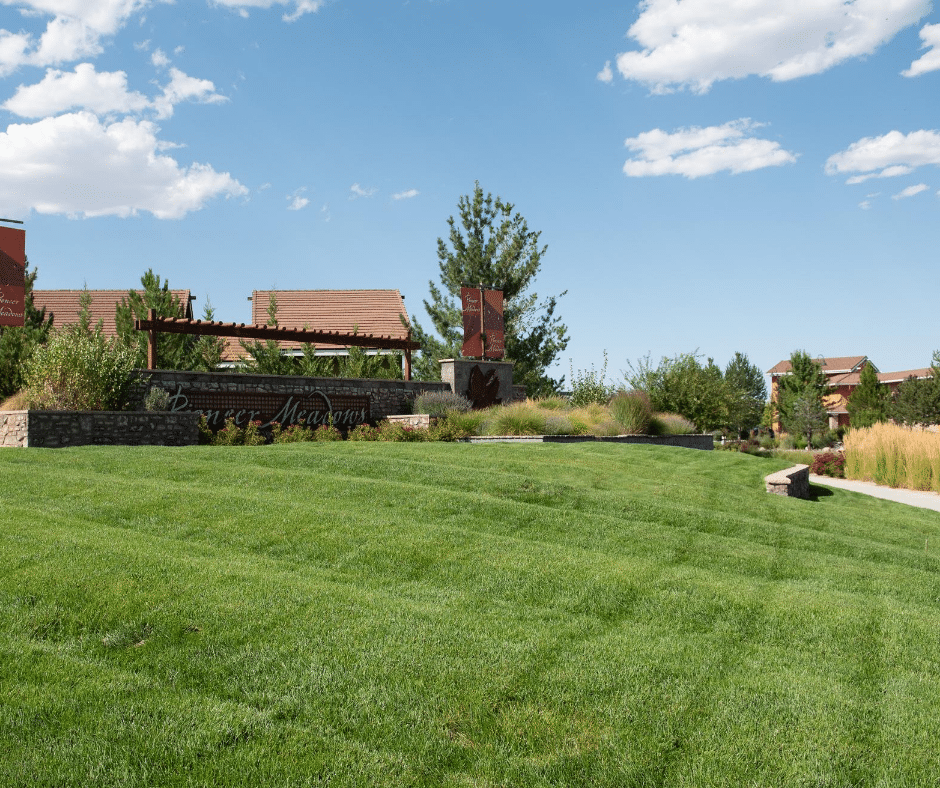 Landscape Industry Language
There are numerous terms in the landscape industry from enhancements to aeration and you may not even know what your commercial property needs. Because we think it's very important to read the contract to know exactly what you are getting from your landscape provider, we will be the first to say, no question is a dumb question. In this industry, we all learn something new every day, so we know just how confusing it can be. We suggest, if you don't understand something in the landscape contract or services provided, just ask!
The Landscape Contract
As for most contracts, there are a few key parts of a landscape contract:
Scope of Work – These are the tasks a landscape provider will do. It's usually broken down by landscaping element, such as lawn or turf areas, planter beds, water features, etc. The landscape contract usually states how often these services are provided, such as weekly, monthly, or annually. This section covers additional landscaping services outside of the scope of work and how much the landscape company charges for these services. And lastly, you may also find information about initial cleanup, to get your property into order before the landscaper begins regular service.
Billing Information – This is straight forward, and most landscape providers bill on a monthly basis with additional billing for out of scope work.
Schedule of Rates – In this section you will find your monthly rate as well as your pre-authorization amount and initial cleanup fee if you have one. Pre-authorization amounts are the amount of money the landscape company can bill without needing your approval. This is important for small irrigation repairs that need to be completed quickly.
Property Map – Landscape providers will only service the areas that are designated in the property map. Maps show the property boundary and point out any key areas to service, such as dog stations or fire breaks.
Terms and Conditions – Most landscape contracts include terms and conditions. Always read these before signing a contract and request clarification when you don't understand something.
This is what you can expect from most landscape contracts. Some landscape companies may include more information about their company such as history, certifications, awards, and staff, though this is merely for your information and not part of a standard contract.
Again, if you have questions after reading through the landscape provider's contract, don't hesitate to ask the salesperson or estimator who is helping you. As landscapers, we work with these terms daily and sometimes forget what might be confusing to those outside of our industry.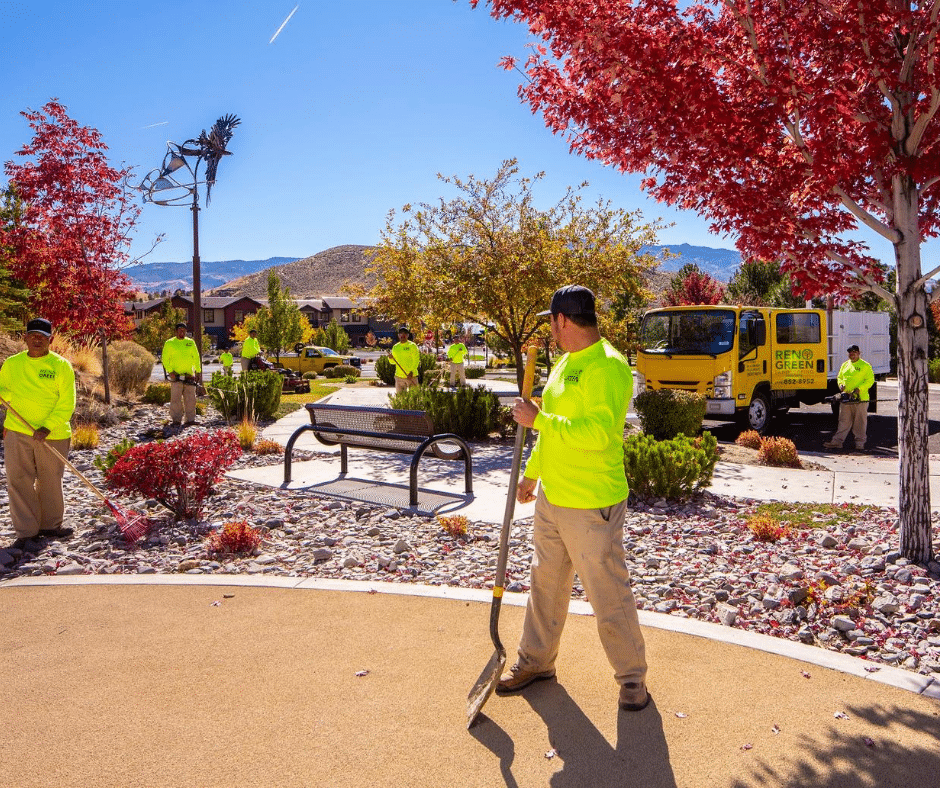 Landscaping Services – Scope of Work
Landscape providers offer numerous services for commercial properties. We have broken down most of the services you can receive from a landscaper.
Lawn care and maintenance – This includes weekly services such as mowing, trimming and clean up as well as annual services like fertilization, aeration and pest control.
Planter bed care – Planter beds need weekly maintenance to reduce weeds, clean up debris, and care for plant materials.
Tree and shrub care – This includes tree and shrub pruning, fertilization and regular inspection for pests or disease.
Irrigation maintenance – Depending on the contract, irrigation maintenance includes regular repairs and maintenance, scheduling, spring start up, and fall shut down and winterization.
Water feature maintenance – Not all companies offer water feature maintenance. This service includes seasonal cleaning, regular repairs, and startup and shut down, when needed.
Additional services that may not be part of the contract include, annual color rotations for flower beds, pest control, renovations and installations, irrigation water audits, snow removal, holiday light installation, winter watering, and more. These services are often offered by landscape providers but billed separately from the regular maintenance contract. You should ask the landscape provider if they offer any service you need or want.
Value Over Price
When choosing a landscape provider for your commercial property, it's important to review the contract and compare it to other providers. Sometimes people will select the lowest bid to save money but find that several of the services they need are not actually included in the contract. It's always best to select a company based on the value offered over the price.
You want to ask some important questions before selecting the best landscape company for your property. We've created a free downloadable checklist to help you with this decision.
Once you download the checklist, we've covered in more detail some of the key questions to ask when choosing a landscape provider.
Are you provided with one point of contact or do you contact a general department for questions and concerns?
With this complete guide, you have the information to get started in your search for the perfect landscape provider for your commercial property. If you have any further questions or would like to request an estimate for landscape maintenance services, feel free to contact our office at 775.852.8952 or email us at [email protected].