To kick off Smart Irrigation Month, we are discussing some of the most recent smart irrigation controller technology, weather-based irrigation controllers (WBICs).
Not familiar with Smart Irrigation Month? "Smart Irrigation Month is an Irrigation Association initiative celebrated throughout July to promote the social, economic and environmental benefits of efficient irrigation technologies, products and services in landscape, turf and agricultural irrigation." Learn more.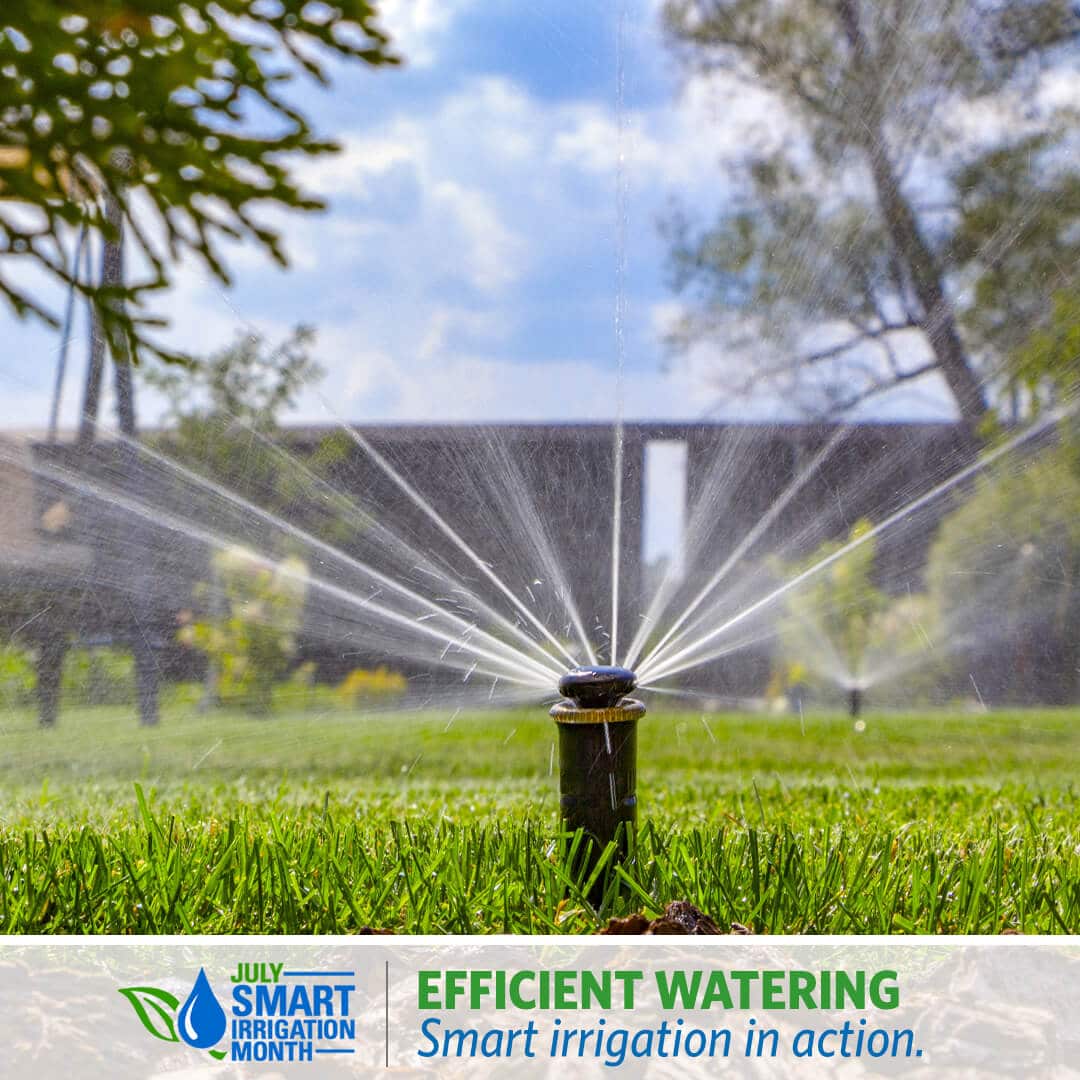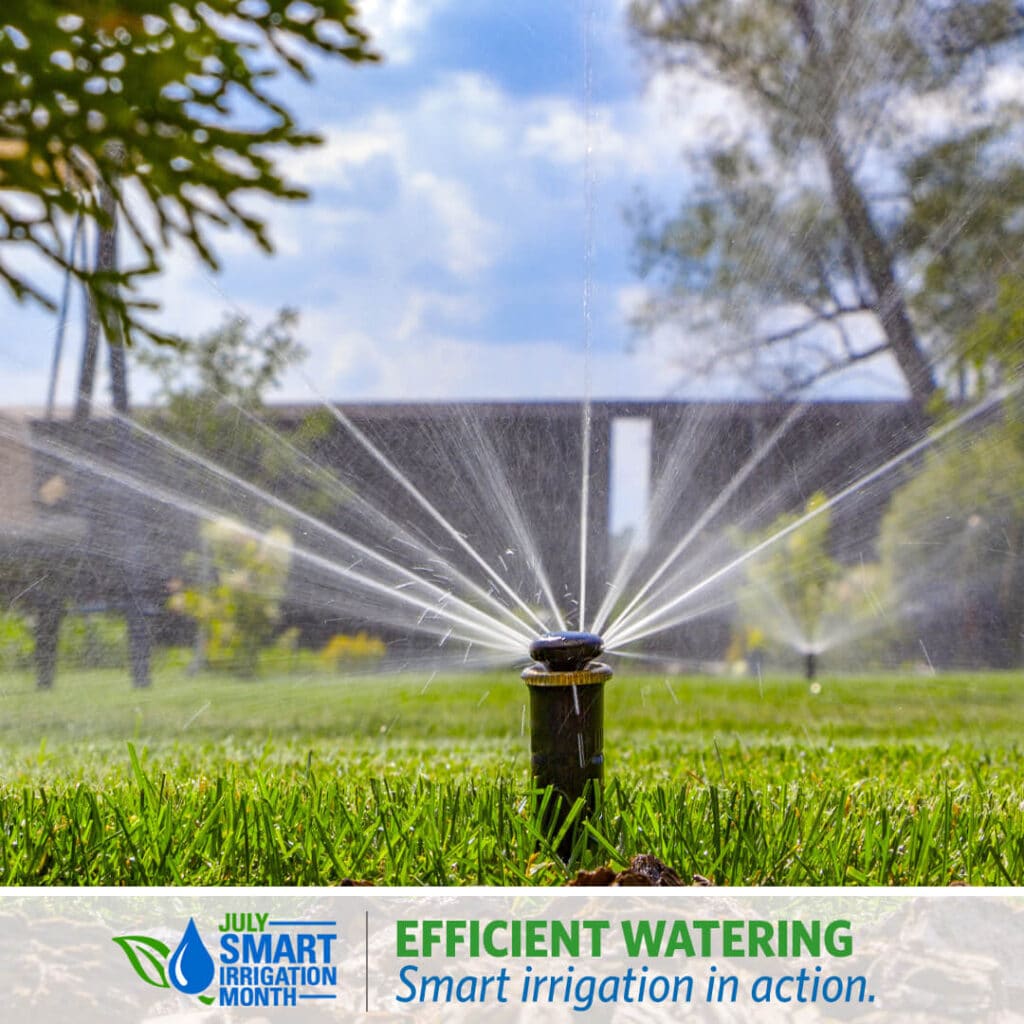 What makes an irrigation controller "smart"?
WaterSense defines a smart irrigation controller as a controller that "tailor[s] watering schedules to actual site conditions, based on local weather data; some use sensors that can detect rain or soil moisture to avoid unnecessary watering. Some clock-timers can be connected to a plug-in device that enables it to function as a smart controller."
Smart irrigation controllers may also be weather-based irrigation controllers (WBICs) because of their ability to use weather conditions to adjust irrigation. These controllers use evapotranspiration (ET) and precipitation, either live with an on/off site weather station or through historical data, to adjust sprinkler system run times.
For example, in early spring when the weather is still cooler and we receive small amounts of precipitation, you sprinkler system will run for less time than during the hottest month of July. The WBIC will adjust the irrigation times based on these weather differences.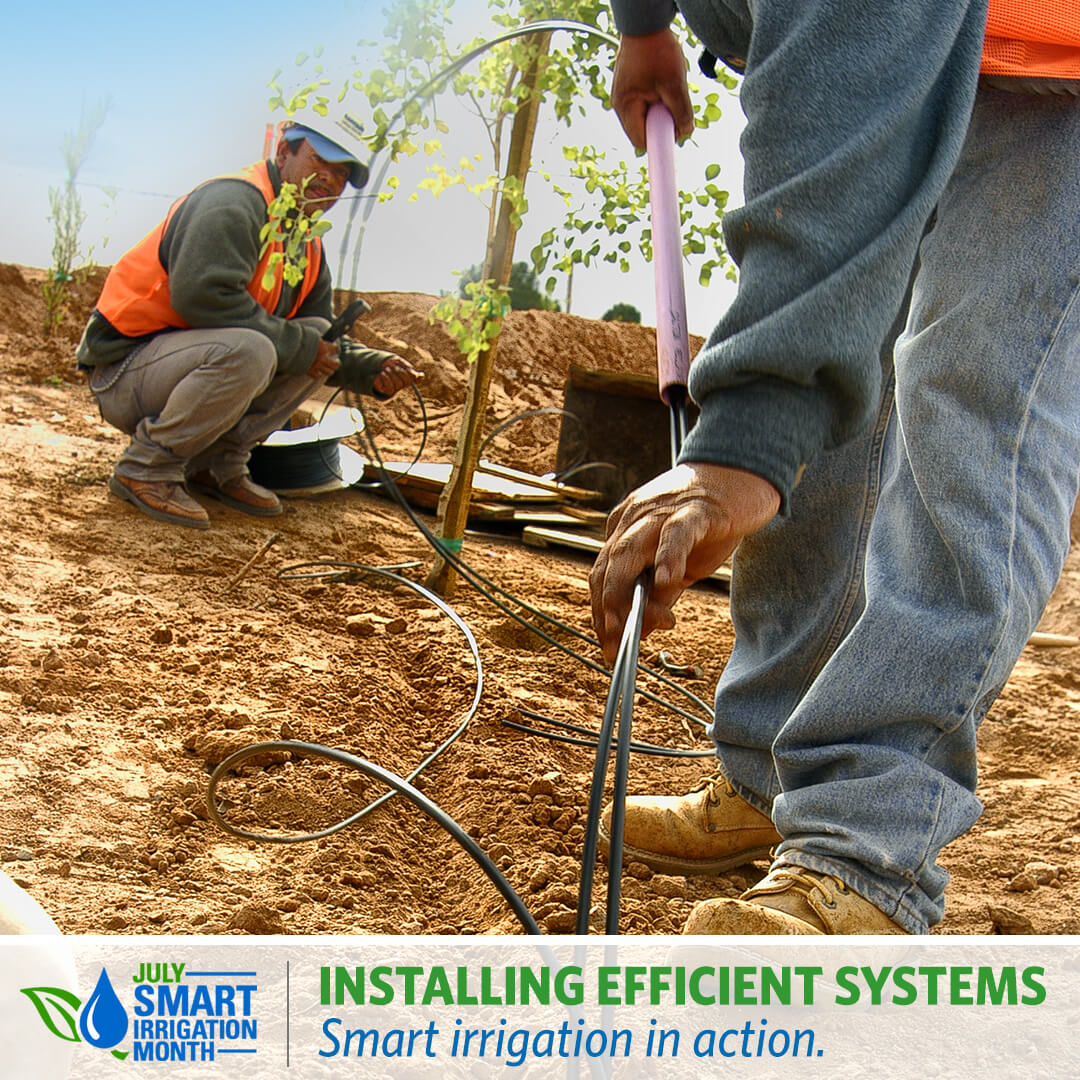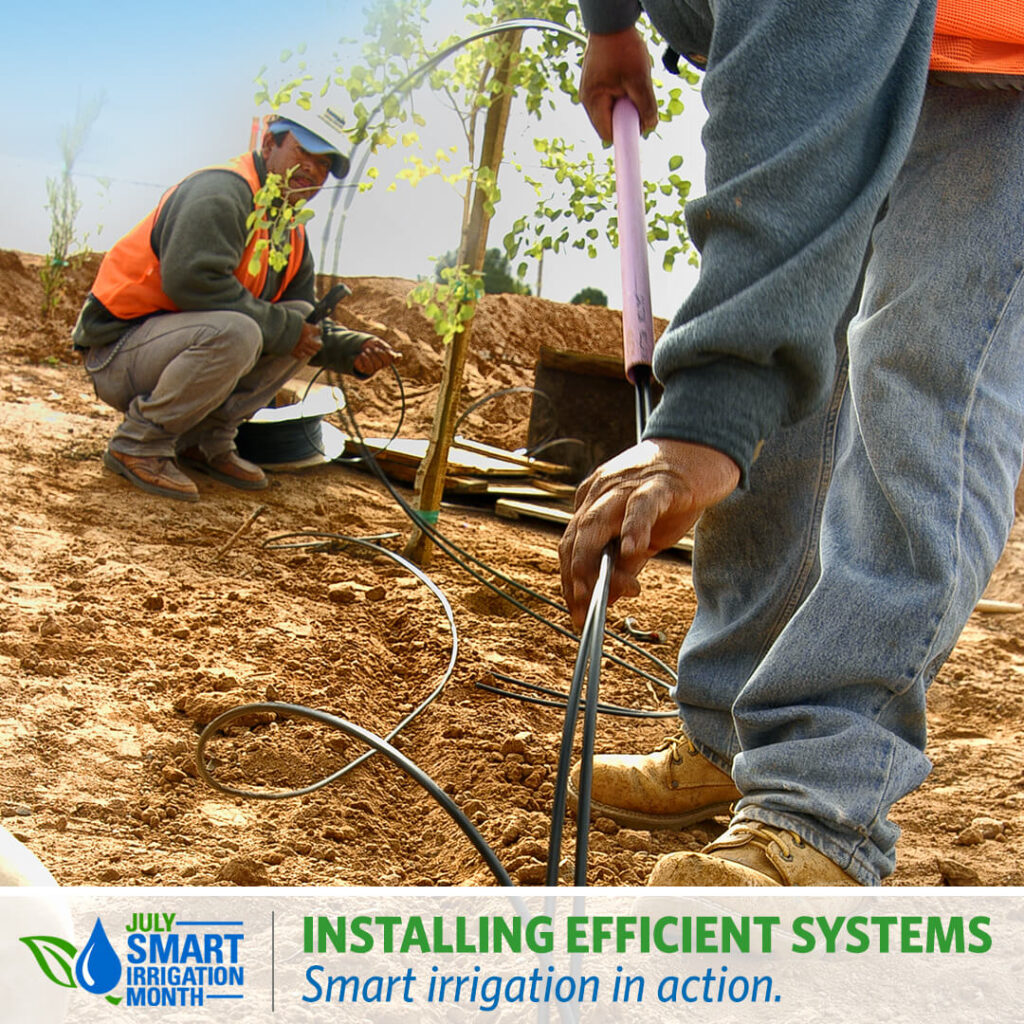 Why should I use a WBIC or smart sprinkler controller?
Because WBICs use local weather data, your irrigation will provide plant material with water based on what the plants actually need.
In Nevada, we have very low precipitation rates and very high ET rates. That means, we have very little water available for plants naturally. Very few plants, unless native and already established, can live without providing additional irrigation water.
For considerable water savings, you should have an irrigation system installed in your landscape. Using a hose with a sprinkler attached is the most wasteful way to irrigate.
With an installed irrigation system, drip and overhead sprinklers, your irrigation will have higher efficiency, therefore, it will apply more water directly to the plant material.
Integrating a smart irrigation controller into your irrigation system allows you to improve your irrigation efficiency and ultimately reduce your outdoor water use. Most smart irrigation controllers, if installed and utilized correctly, can save you 30 to 50% on your water bill.
How do I choose the best smart sprinkler controller for me?
Choosing a WBIC or smart sprinkler controller comes down to familiarity and personal preference. A licensed contractor is a good resource when trying to determine the best unit for you.
If you want to do your own research, here are some units to consider.  If you already have a Hunter X-Core, Pro-C, I-Core, or ACC, you can pair them with the Solar Sync by Hunter to make them WaterSense certified and weather-based.
If you prefer Hunter, you can try the Hydrawise Wifi Irrigation Controller which uses virtual weather stations to schedule your irrigation. You can download the app on your phone and control your irrigation from anywhere.
Or you can go with a smart irrigation controller, such as the Rachio 3, that has hyperlocal Weather Intelligence™ Plus & Rachio Wireless Flow Meter compatibility.
Most smart controllers also connect to Amazon Alexa and Google Assistant to pair with your smart-home devices and smart phones.