Reno Green's Mark Thompson wears many hats in the green industry. He's Reno Green Landscaping's
maintenance
and irrigation retrofit estimator, irrigation expert, irrigation staff trainer and our number one networker. Outside of Reno Green, Mark is involved in several local organizations including, IREM, NVSAA, CAI and CATT. He's also the Nevada Landscape Association (NLA) president for 2020-21. Mark holds certifications in First Detector and Green Industry Training. Lastly, Mark is a QWEL certified instructor, teaching irrigation classes for the green industry through University of Nevada, Reno Extension. Mark started in the green industry back in 1995 when he worked for a small landscape company in California doing mostly irrigation and lighting. He moved to the Reno area years later and after working in the casinos, he was offered some work with Fernley Landscape. He worked his first 8 hours installing residential landscapes and was offered to come back the following Monday. That was in the fall of 2001 and for Mark, there was no looking back. He moved up quickly within the company, soon becoming the walk-thru and warranty specialist.
As his experience in the green industry grew and he earned his Irrigation Association (IA) auditor certification, Mark realized he was most passionate about influencing water conservation in the landscape world. He knew water was our most precious resource and worked to promote water efficient irrigation practices and education for landscape professionals. It was frustrating to him when he moved back to Nevada that there were not enough continuing education opportunities for his IA certification. He was resolved to help bring more education to our area.
When asked to be involved in the NLA by Pam Bedard, Mark knew it was the perfect place for him to support the green industry through education and leadership. He began as a board member, offering help where he could.
In 2018, Qualified Water Efficient Landscaper (QWEL) came to northern Nevada. Mark was certified in the first round of trainings. He is now one of the QWEL certified instructors teaching irrigation scheduling, auditing and troubleshooting. He has also been integral with the QWEL/Irrigation education track at the annual NLA Tradeshow and Conference and has taught several of the classes.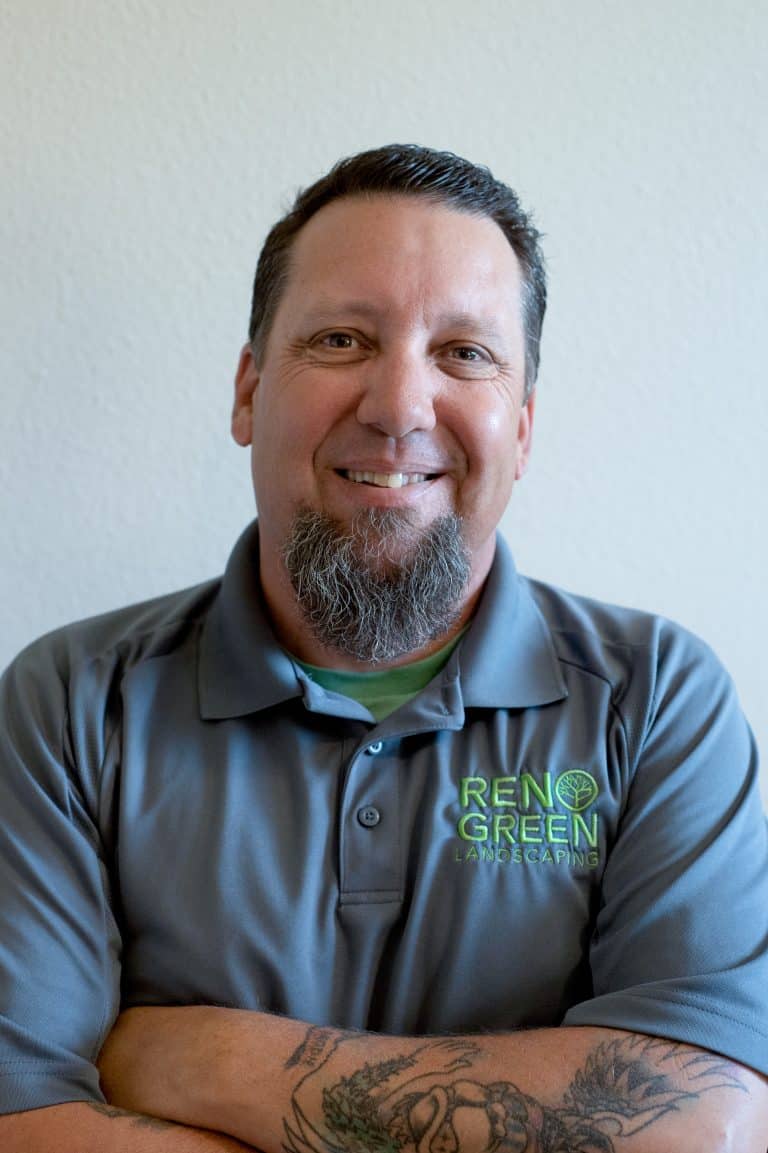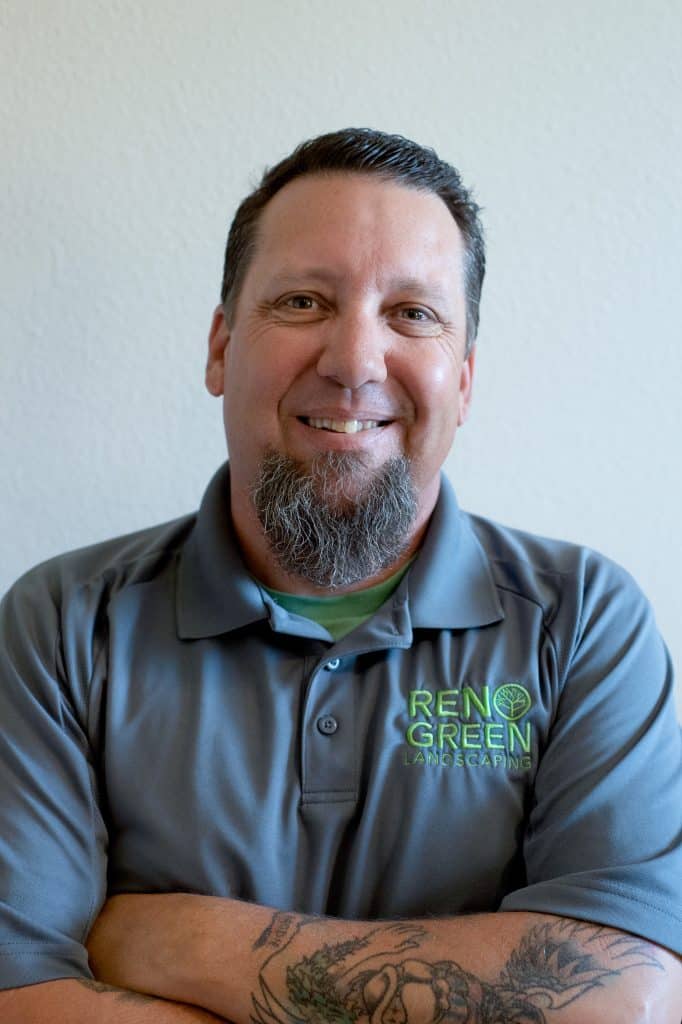 Mark values the QWEL certification program because he believes it helps entry-level irrigation repair staff become irrigation technicians. The certification justifies their knowledge level and skillset and shows that they invested in their education and their trade. He thinks certifications demonstrate your passion about what you do.
Mark is now the NLA president and is now serving his 2020 term. Mark began the year with gusto to leave a legacy by restructuring the organization to be on the cutting edge of technology, education and the green industry. Even in the middle of a pandemic, it hasn't stopped Mark from working towards his goals. He says it's been hard to hold consistent meetings and classes due to the pandemic, but that they hope to end the year out strong with the annual golf tournament fundraiser and landscape trophy awards.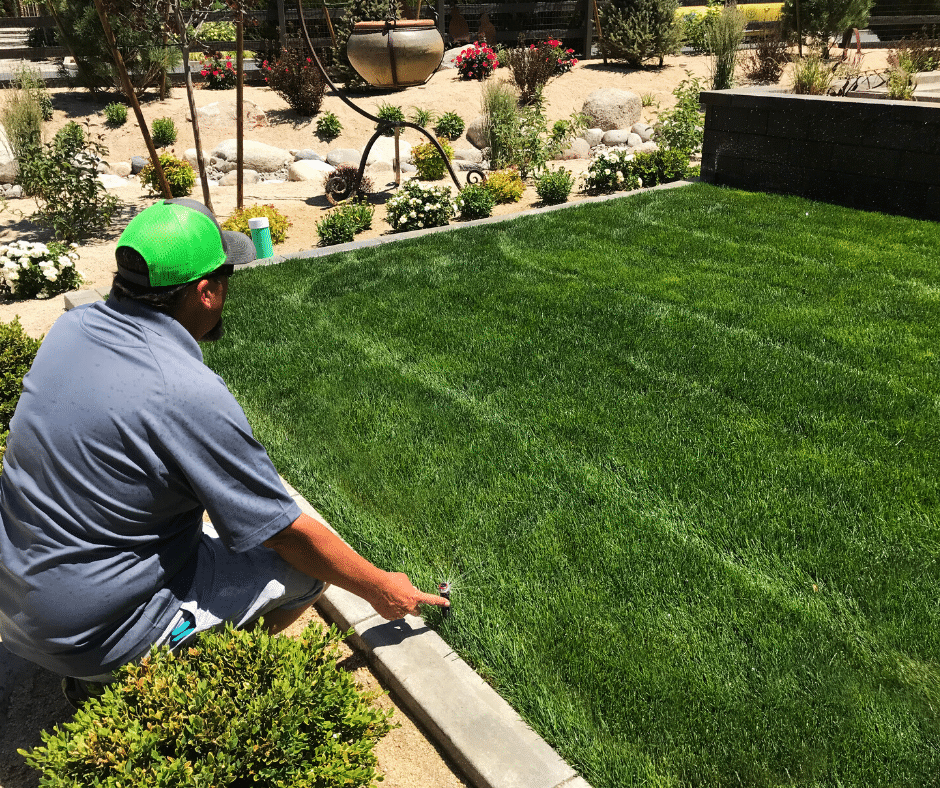 The hardest part about this year has been the loss of Pam Bedard, who was a dear friend, mentor, and the backbone of the NLA. He hopes his work in the NLA would make Pam proud to have invited him to join in the first place. Mark is always willing to help at Reno Green Landscaping, the NLA and within the green industry.
Outside of Marks involvement in the green industry and our company, he enjoys spending time outdoors whether it's top rope climbing, kayaking or hiking with his wife or attending golf tournaments.
Since 2015, Mark has played an important role on Reno Green Landscaping's sales team. When you request a maintenance quote, you'll most likely be meeting up with Mark for a property walk.
Reno Green Landscaping is honored to have staff members who value the green industry as a whole and work hard every day to improve it.