Garden Style Blog Series: Xeriscape
The term xeriscape comes from the Greek word "xeros," which means dry. Xeriscaping is characterized by low water use plants, desert-style landscaping materials, and sustainable landscape practices. It's growing in popularity in regions where water resources are scarce, or drought is frequently present.
Xeriscaping Landscape Style
Xeriscaping is more than a landscape style. The practice of xeriscaping is comprised of seven landscape principles that all work together to create a sustainable design. The goal of xeriscaping is to support wildlife, maintain healthy soils, conserve water, and reduce runoff of harmful chemicals into waterways.
The seven principles of xeriscaping include:
Planning and design – Focus on water conservation and aesthetics.
Efficient irrigation – Planned out and properly install irrigation systems to apply correct amounts of water with as little waste as possible.
Use of mulch – Reduces evaporation from the soil surface and keeps soil cool.
Soil preparation – The use soil amendments, such as compost, improves soil health and promote healthy plants.
Appropriate use of turfgrass – Use smaller areas of turfgrass for functional uses, such as for kids or pets to play.
Selection of low water use plants – Group plants with similar water requirements and choose plants that require less water than traditional landscape plants.
Maintenance – Properly maintain landscaping including, mowing, weeding and pruning.
Plants for Xeriscapes
Plants for xeriscapes are generally on the lower water use side of the spectrum. Designers select plants that are climate-adapted, aesthetically appealing, and functional. Lawn areas are reduced in size or removed entirely from xeriscape designs because of functionality. If lawn areas are included, it's for a specific reason such as a play area for children or pets. Though sometimes just for aesthetics appeal, most plant material in xeriscapes is specifically chosen for purposes, including erosion control, ground cover, wildlife habitat, or shade.
Xeriscapes usually don't include annual plants, due to their high water requirements but rather feature an array of perennials, shrubs and trees. Often, there is a mix of evergreen and deciduous plants to ensure a landscape has four seasons of interest.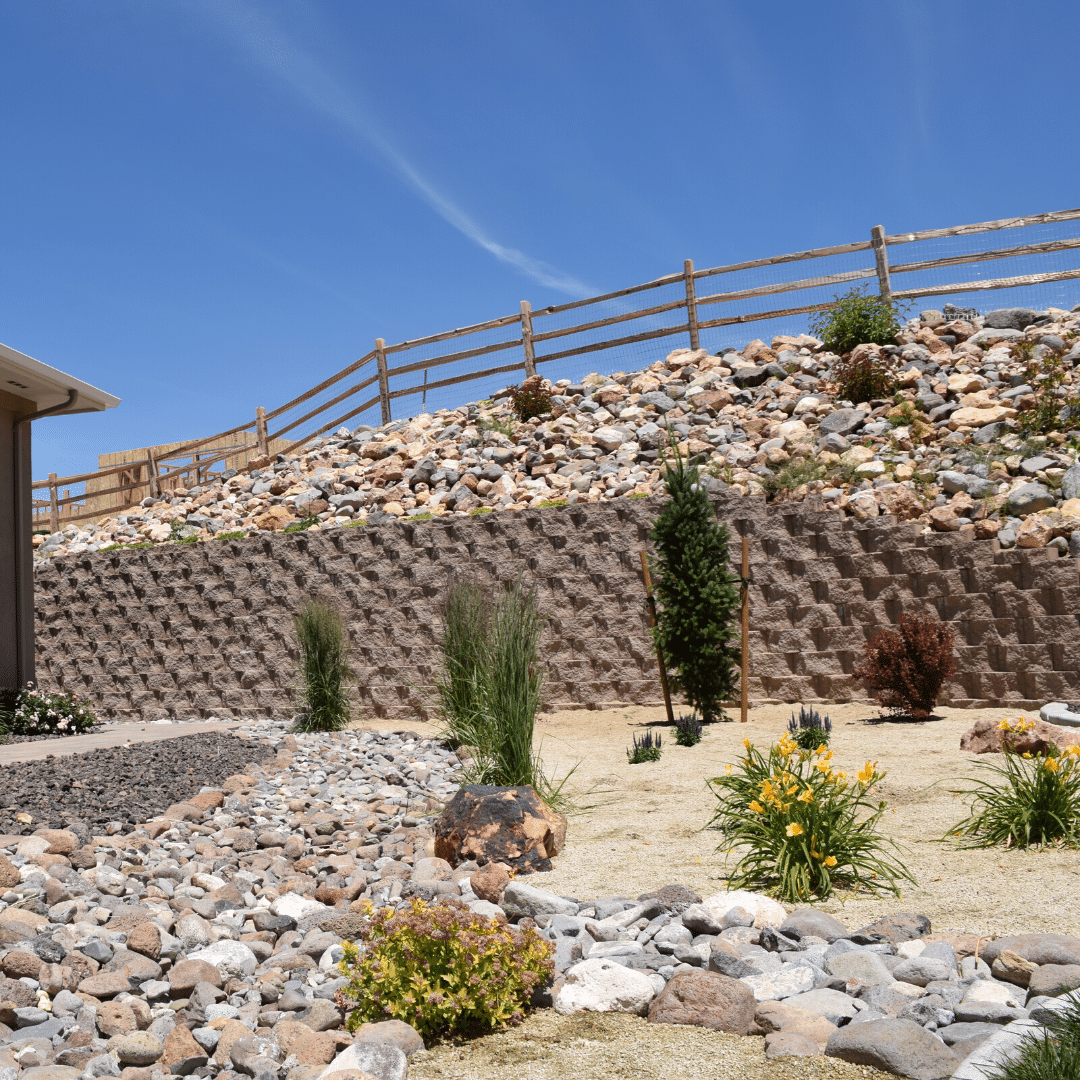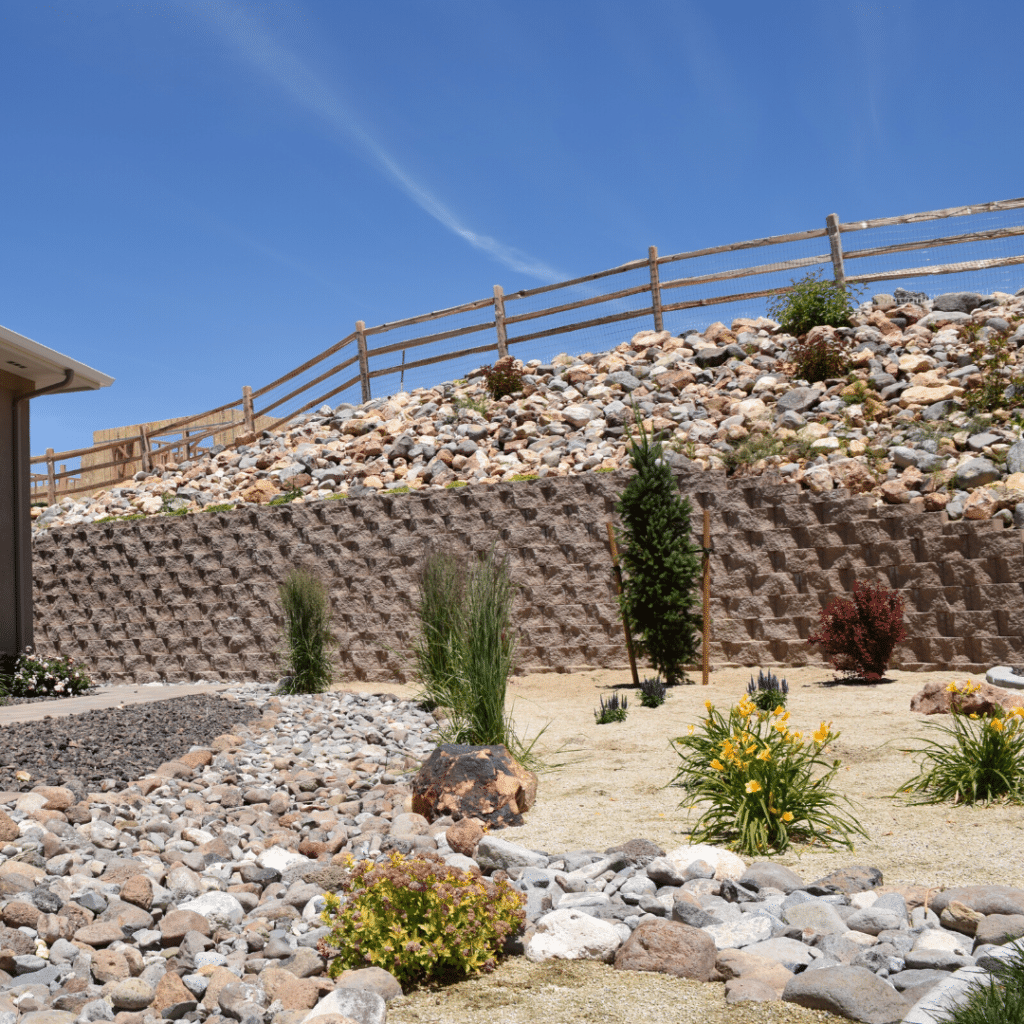 Mulches
To provide nutrients to plant material, improve soil structure, and increase the soils ability to hold water and nutrients, mulches are used in xeriscapes. They can be both organic and inorganic. Organic mulches include wood chips, shredded bark, leaves and grass clippings. Inorganic mulch is usually decorative or river rock, gravel and decomposed granite (DG). Rock mulches are used as ground cover to cover large areas of landscaping. Different types and colors of rock mulch can be used to create interesting designs, line planters, or direct water on the landscape.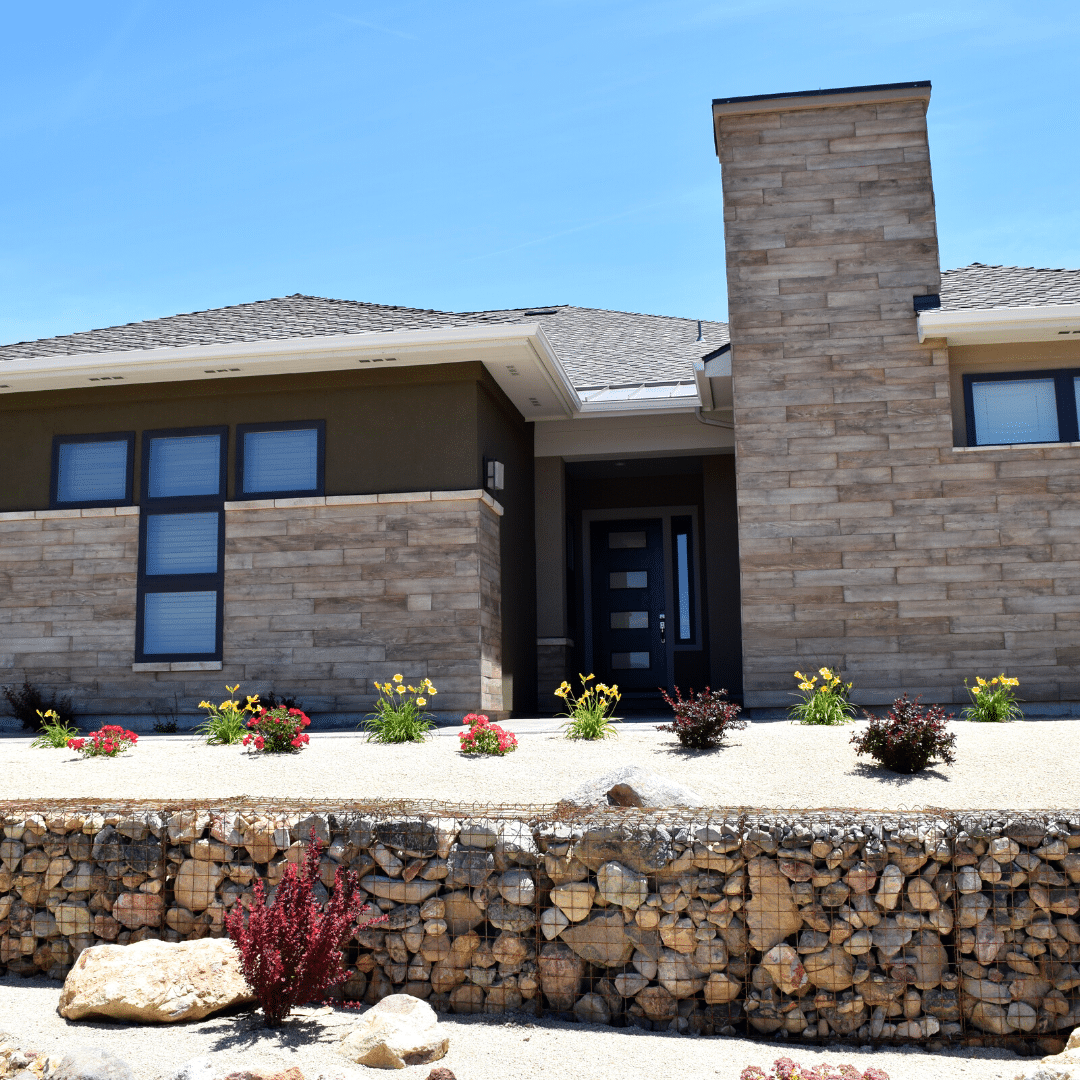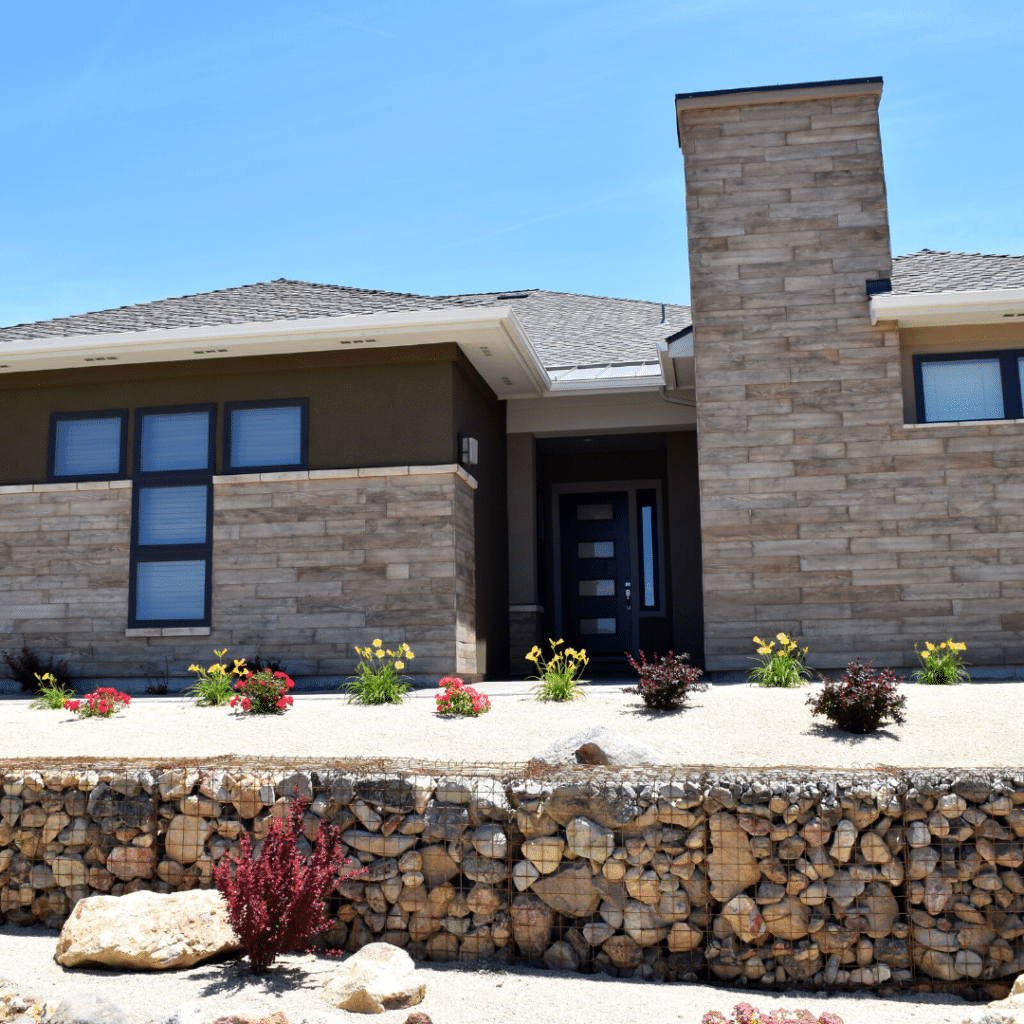 Hardscaping
Xeriscapes almost always have some form of hardscape, whether it be pavers, retaining walls, pathways, or patios. Like modern landscaping, xeriscapes may also have outdoor living spaces for entertaining or relaxing using pavers for seat walls, patios,
outdoor kitchens
, or
fire pits
.
Flagstone or paver pathways
are commonly added to xeriscapes for natural and sustainable walkways. A xeriscape is not merely a landscape style, but a whole system's approach to landscaping that incorporates sustainable landscape principles to reduce water use and promote a healthy ecosystem. Reno Green Landscaping has experts in northern Nevada xeriscapes with our award-winning designers and experienced installers. We stand behind our
xeriscaping projects
as we know they will withstand the test of time and provide you and your family a beautiful place to gather for years to come.