Resorts utilize landscape elements to create outdoor spaces that ooze luxury and promote relaxation. Some of key elements of a luxury resort-style backyard are bringing the indoors outdoor and establishing an outdoor space that can be enjoyed day or night. To create your dream luxury landscape, we've come up with our favorite resort-style landscape elements to help give you some inspiration for your
complimentary consultation
with Reno Green.
Luxury Outdoor Living
Every luxury resort-style backyard needs an outdoor living space for relaxing and entertaining. Successfully blending the indoor with the outdoor creates an elegant setting for entertaining
The trend in
luxury outdoor kitchens
is to mirror what is inside the house, and to create an inviting and functional living space outside.
Outdoor kitchens
can be as simple as a space for the grill, food prep area and a cabinet or as elaborate as a fully equipped kitchen with gas burners, sink, wine fridge, pizza oven, in-counter beverage center and a warming drawer.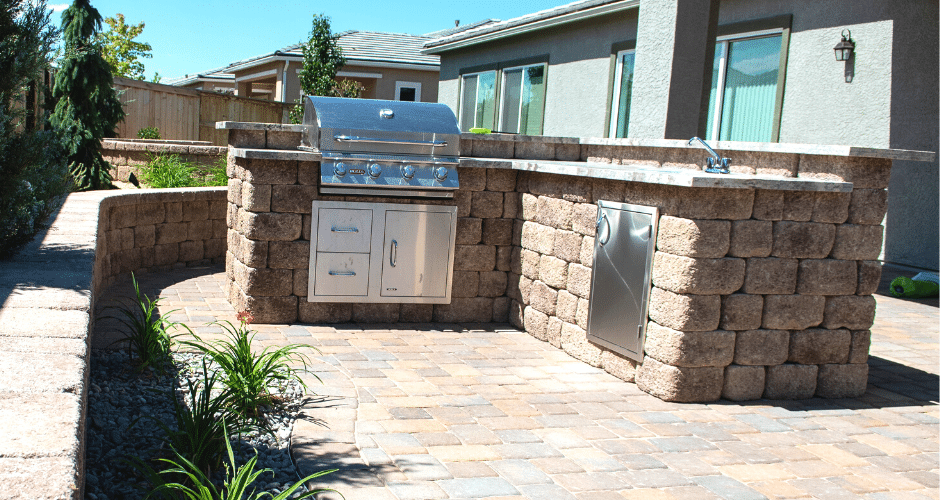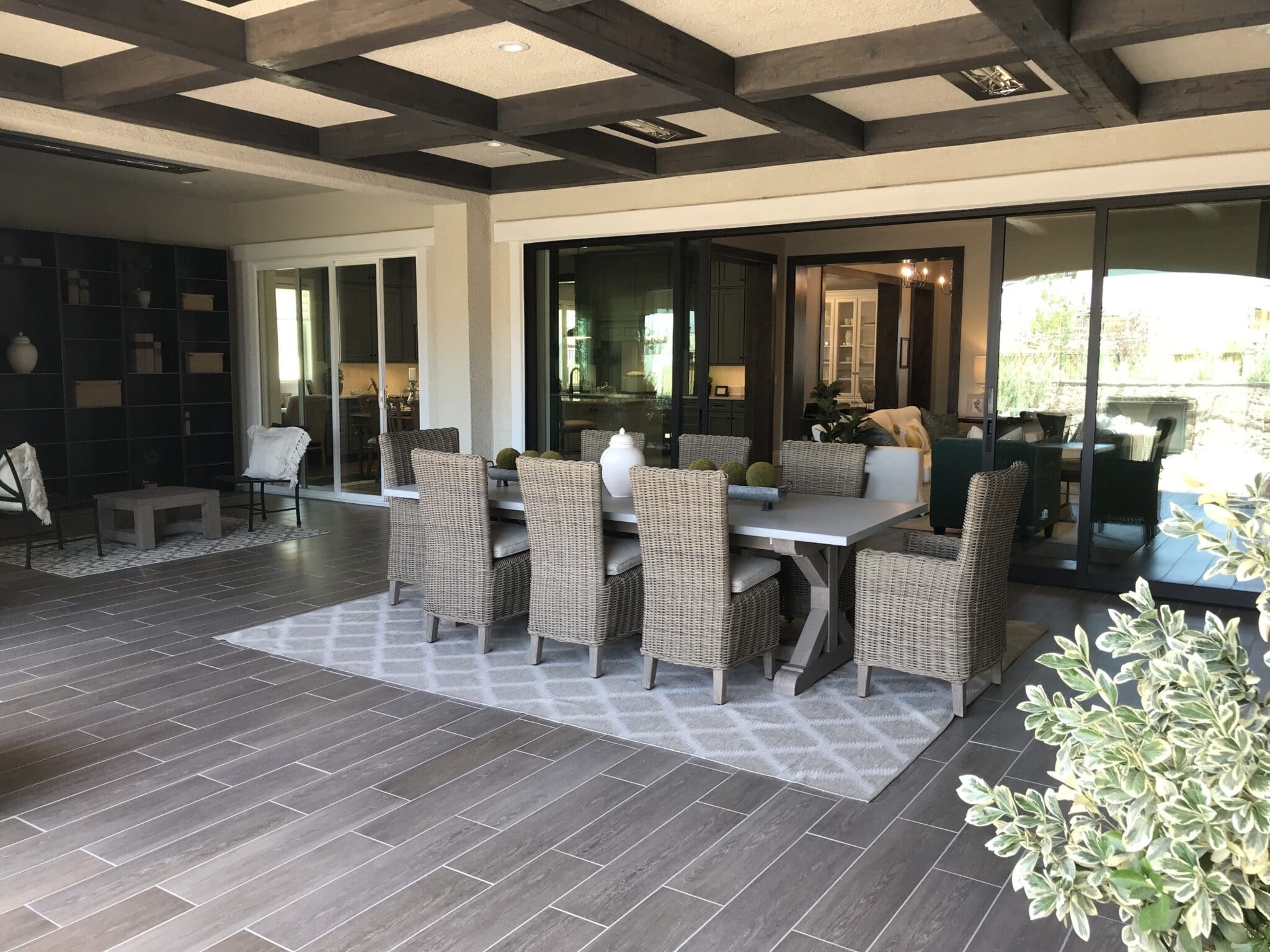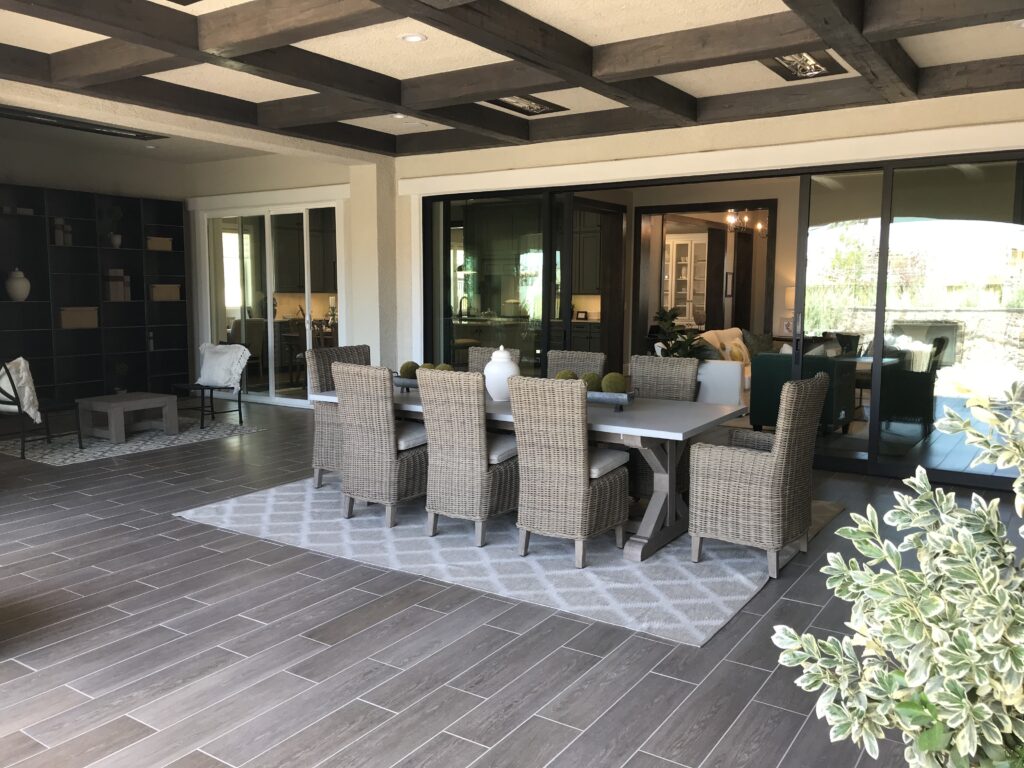 A Luxury Dining Area
A patio with covered seating area is perfect for entertaining and dining alfresco
To complete the luxury resort-style backyard dining area, pick a theme that works well with your home, such as farmhouse, modern or rustic! Choose linen colors based on your theme and bring in potted plants for added elegance. You may even want a chandelier or bistro lighting to complete the look!
A Curtained Pergola
Don't let the weather keep you from enjoying your new luxury dining area.  Retractable solar screens provide shade and wind resistance while allowing you to enjoy your view with a push of a button.  Screens on all sides of your patio helps create a sense of space for your dining area and a feeling of a true outdoor room.
Folding glass wall systems seamlessly blend the indoor and outdoor spaces with folding glass walls that you can open during large gatherings or just simply want to bring the outdoors in and vice versa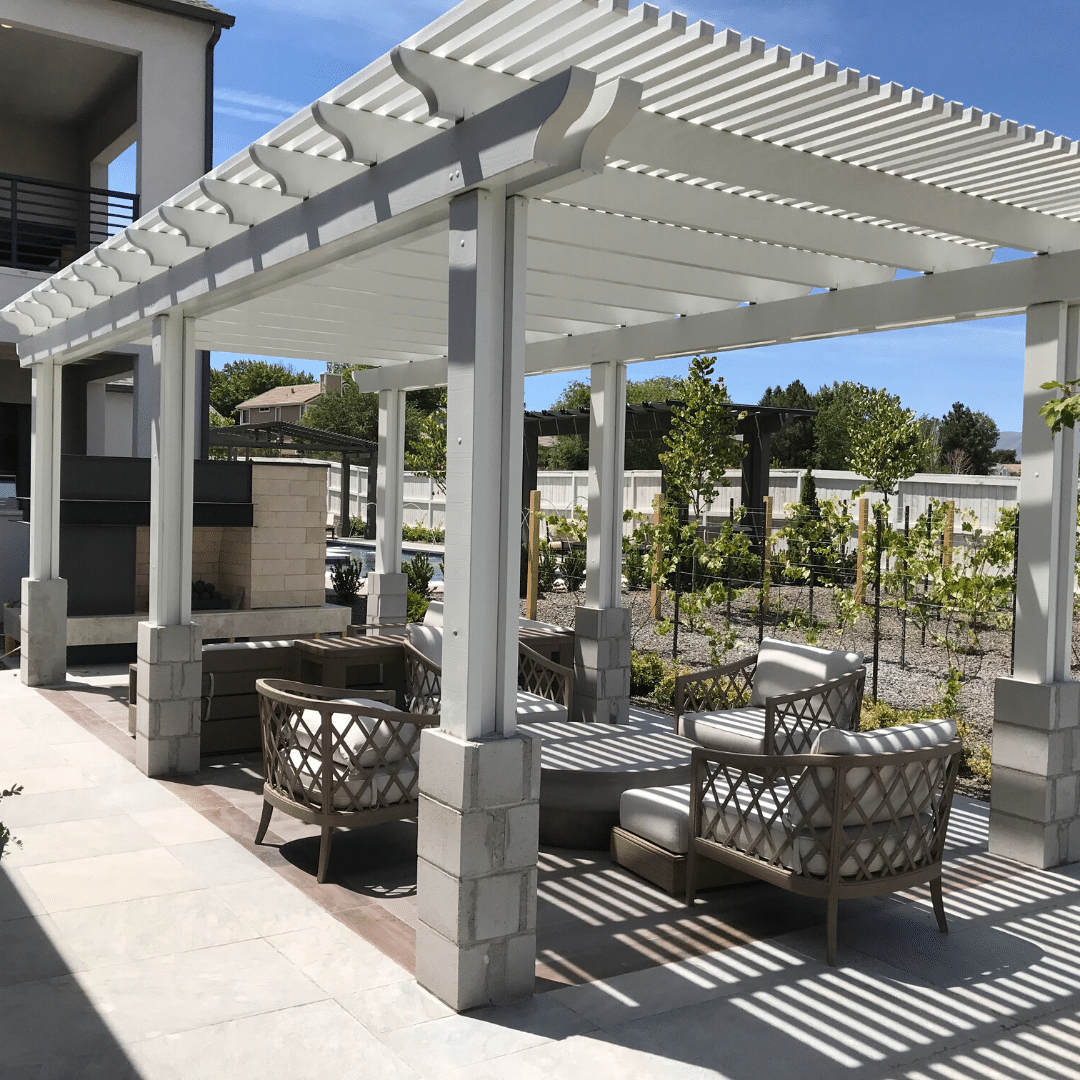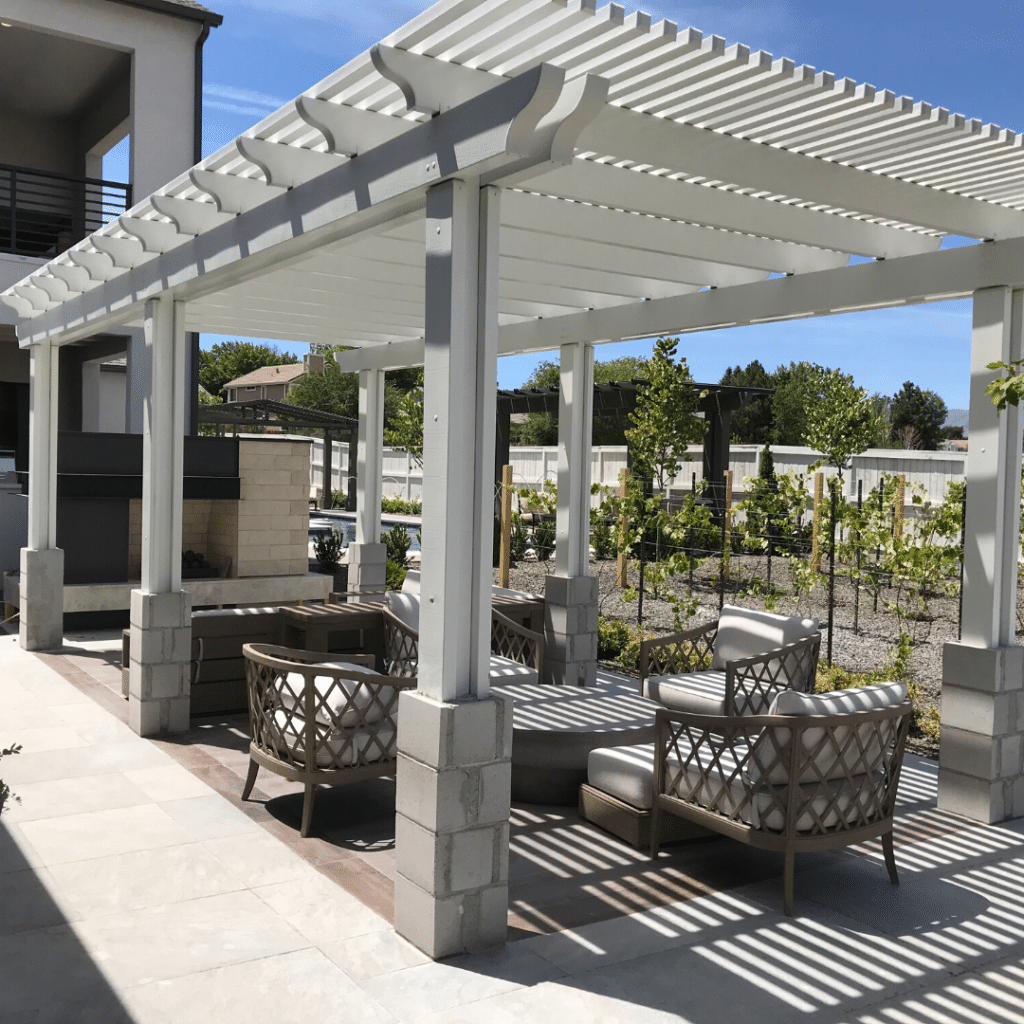 Resort-Style Entertaining
In addition to an outdoor kitchen and dining space, there are other elements that will help make your backyard feel like a resort.
Sit Poolside
Every resort has a pool, so why not put one in your luxury backyard? For resort-style seating, use soft chair cushions as well as luxury pool towels. Potted plants, fire bowls and water features add additional interest to your outdoor space.
For romantic resort ambiance or a fun time with the kids, add a custom fire pit. With comfortable seating, you and your loved ones can sit back, enjoy the sound of the crackling fire and watch the stars. If you have kiddos, they will certainly enjoy roasting marshmallows after a long day in the pool.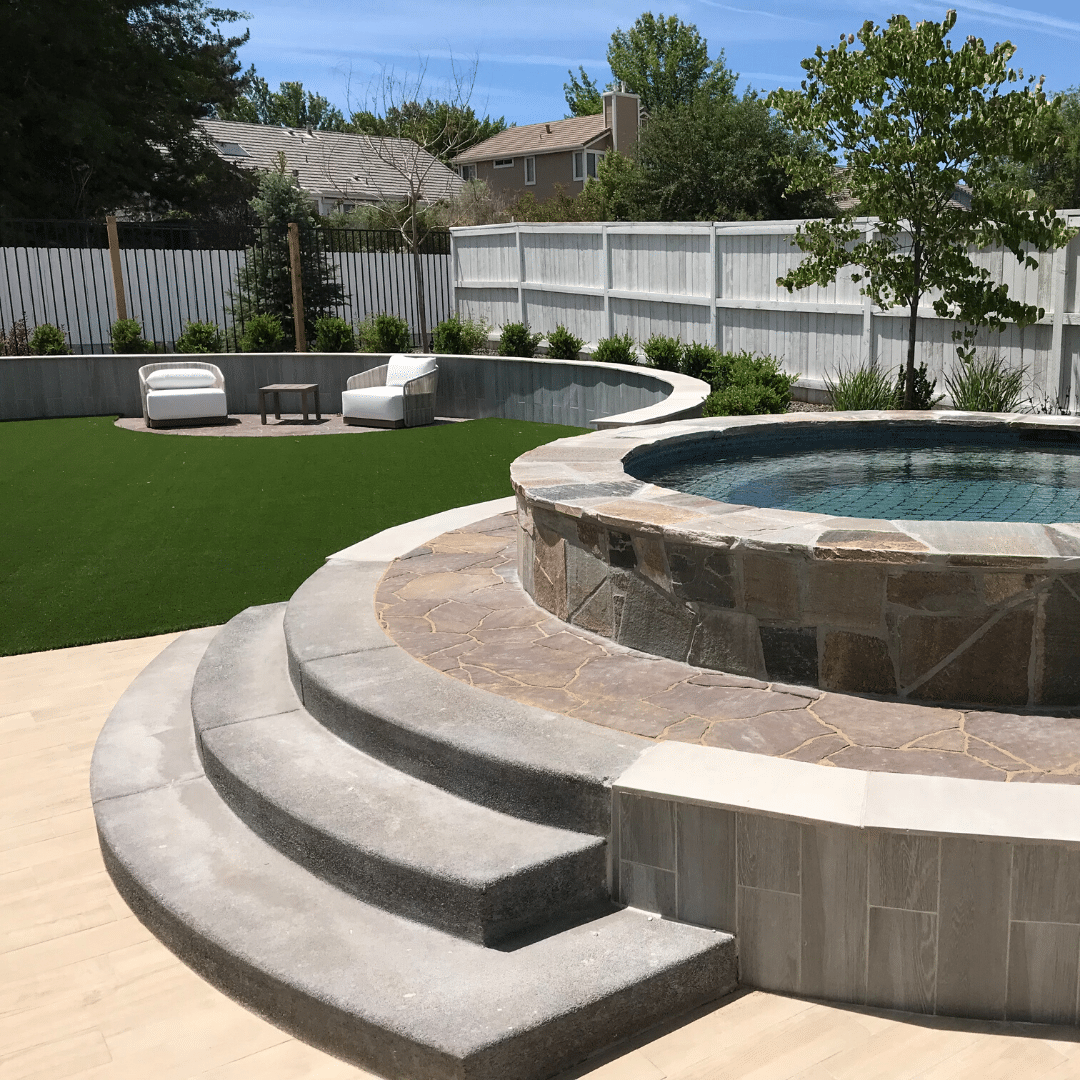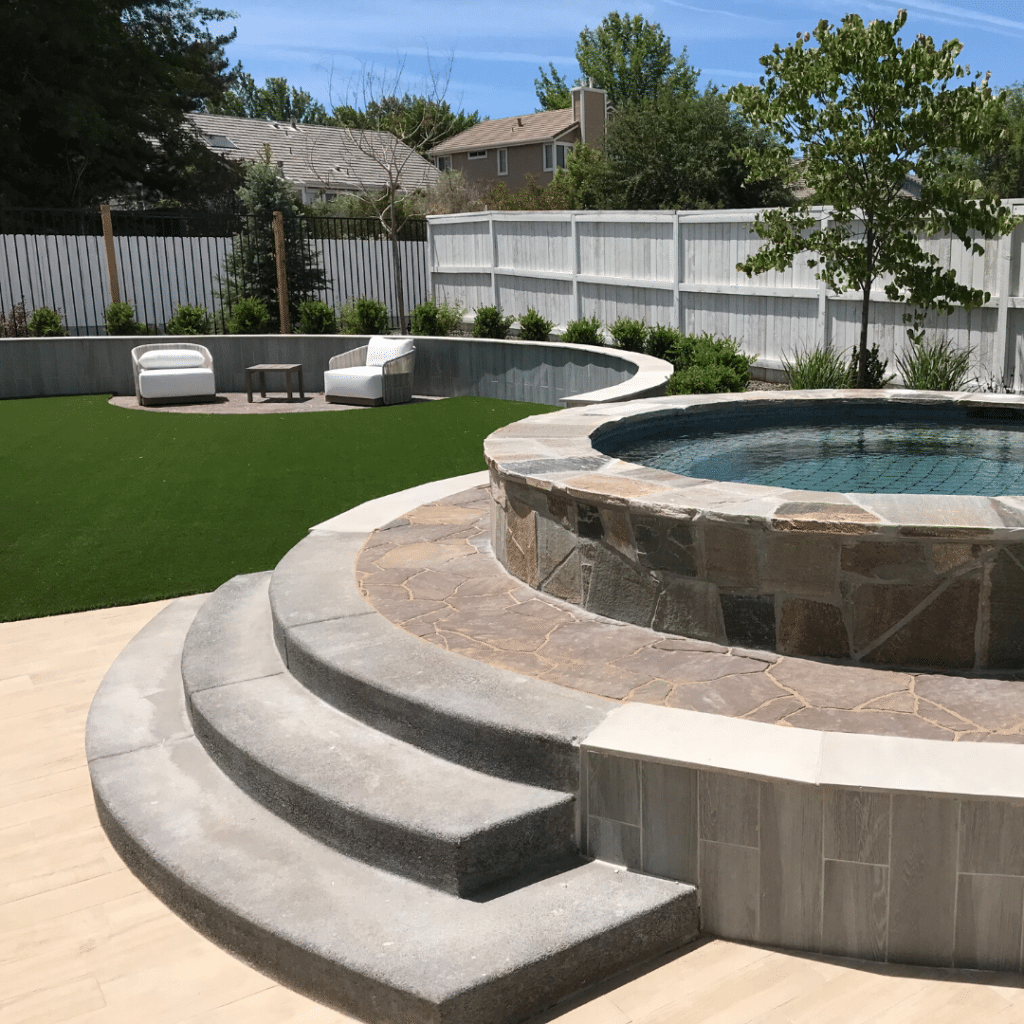 Relaxing in Luxury
Entertaining friends and family can be fun, but we suggest adding some landscape elements that provide a special oasis for relaxing in luxury.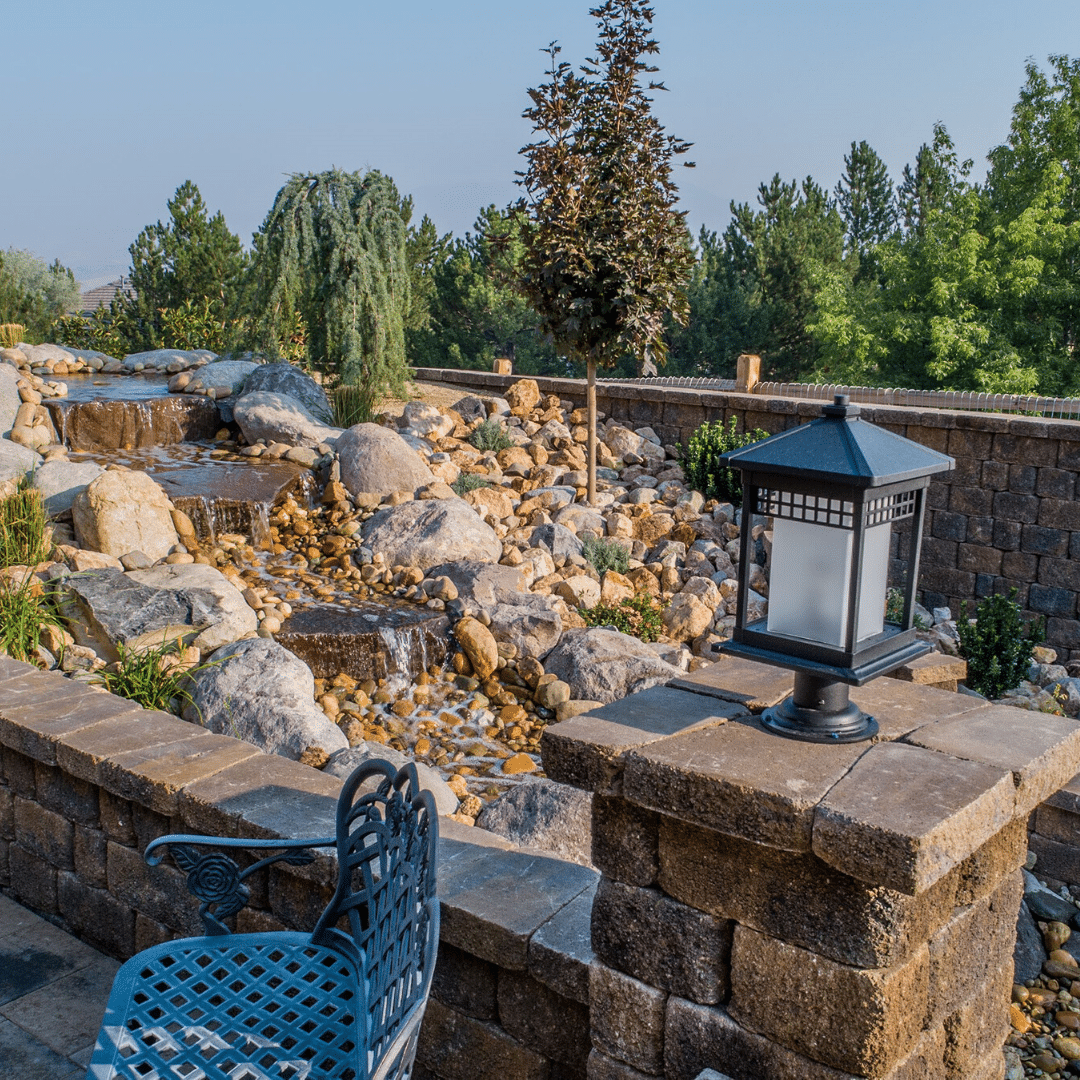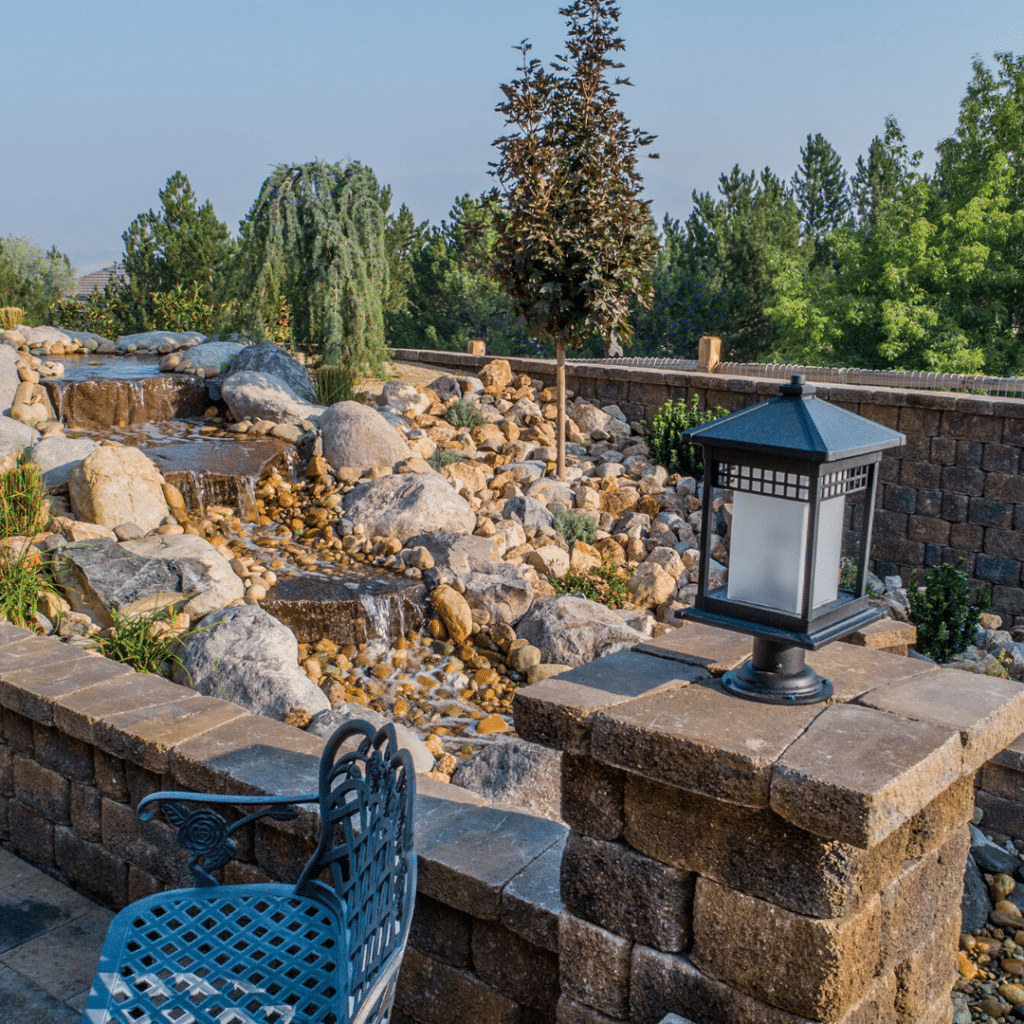 Lounging
Lounge chairs, hammocks and swinging chairs are perfect to complete the resort-style backyard. You will want several comfortable places to lounge and relax!
Water Feature
A water feature provides a wonderful aesthetic and sound for deep relaxation. We recommend a hammock or other comfortable furniture to lay and listen to the soothing sounds of the water and nature around you.
Resort-Style Outdoor Lighting
To ensure you can enjoy your resort landscape at all hours of the day and night, some low voltage lighting will do just the trick. Lighting around your outdoor kitchen, seating area, pool, lounge areas and other features can be relaxing as well as helpful for evening gatherings. Wall washes and up-lights on trees provide architectural interest and well as ambiance.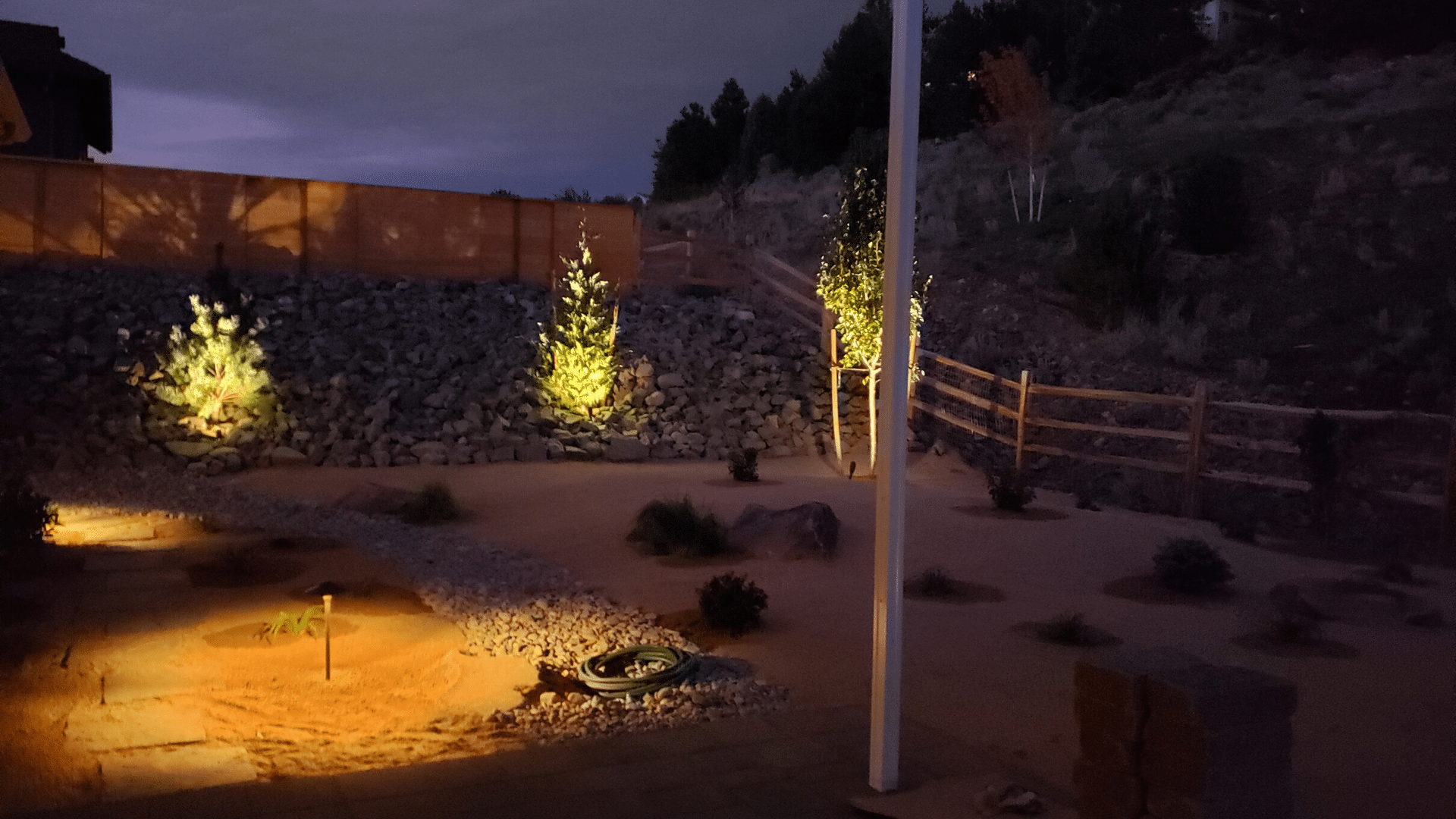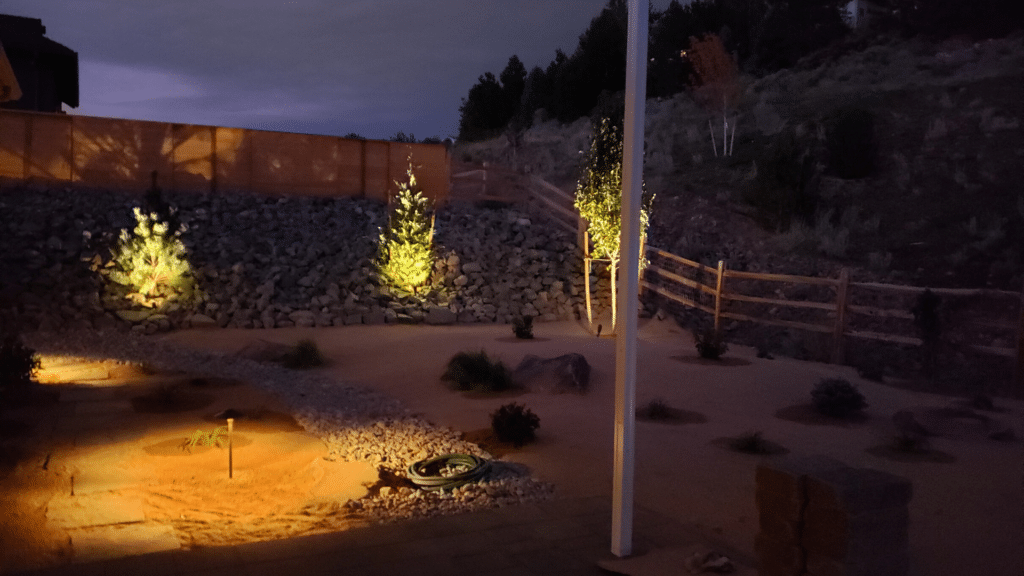 If you want to bring a little of that resort life into your own backyard, look no further than Reno Green Landscaping! Our award-winning designers will design the luxury backyard of your dreams and our skilled craftsmen will bring it to life! Contact us for a complimentary consultation today at 775.852.8952.