How we support our community
Reno Green Landscaping has served the Greater Reno area since 1975. Our local community has a special place in our hearts, and we look to support it any way we can. From whom we choose to buy from to our philanthropy, supporting our community is at the core of Reno Green's mission.
Buying Local
Whenever possible, we buy from local, family-run businesses. Whether it be lunches for our staff or irrigation parts for our client's properties, we seek to support local business owners.
As a family-owned and operated business ourselves, we know what each sale means to a small business owner. It means food on the table for a family, jobs for members of our community and so much more.
We encourage you to seek out local companies for your purchases to help support our economy.
Donating Local
Giving is part of our DNA as a company. Traditionally, we have focused on the holiday season for most of our giving efforts, but in 2020, we decided to give throughout the year. Not only was it our 45th year in business, but it was also a very tough one for everyone.
Throughout 2020, we donated lunches six times to hospital and hospice staff on the front lines of the pandemic. We gave thousands of cans to local canned food drives. Also, we installed a landscape for a disabled veteran in Minden and gave a lawn mower to an aspiring young landscaper.
Giving back is important to us at Reno Green and we seek to find new ways to support and donate to our local community.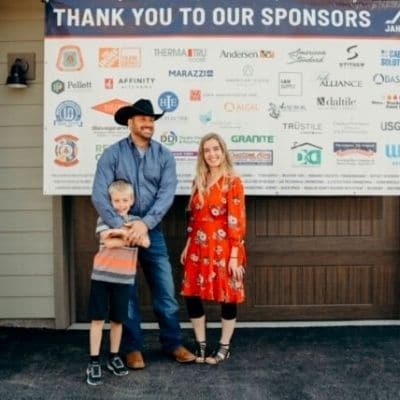 Creating Jobs
Reno Green not only hires local workers, but we also promote from within. Many of our field managers started as general laborers and we helped them develop and grow into leaders and supervisors. We offer a variety of jobs at competitive pay and do our best to create an inviting and positive environment for our workers.
We typically rehire previous year's employees for the next spring season, so they know they are guaranteed jobs year after year. Being that we are a family-owned business, we know how important each paycheck is for our employees and our community.
Creating Partnerships
Reno Green Landscaping has numerous partnerships in the community from vendors and suppliers to our clients. It is very important to us to nurture these relationships so that we support our community's collective success.
We strive to form lasting relationships with our clients so that we can together beautify our community through expertly maintained landscaping and property management. This includes involvement in local organizations such as the NLA, NAIOP, CREW, CAI, NVSAA, BANN and more!