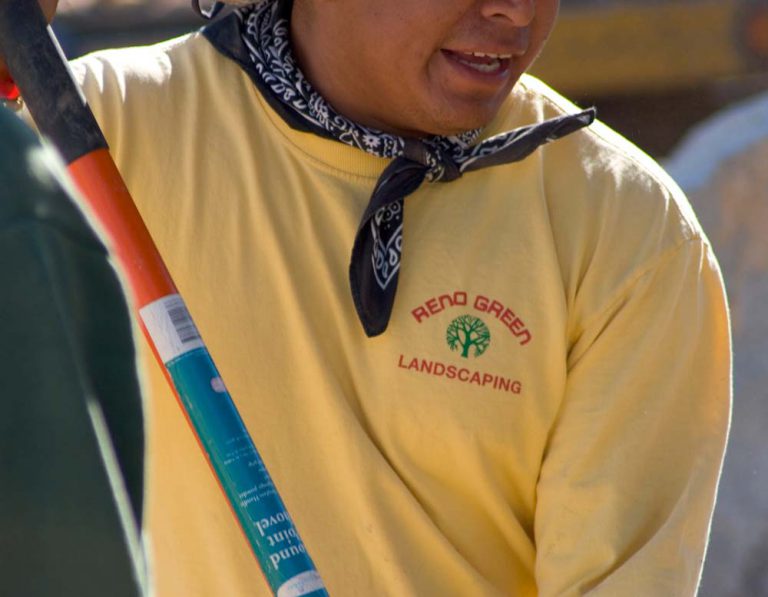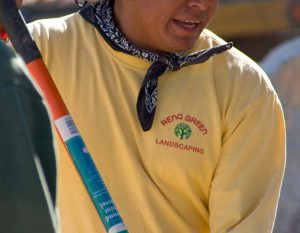 Some things are better left to the professionals and landscaping is one of them. Landscaping is an investment in your property's value.  Professionally installed and maintained landscaping can typically increase your property's value 7-15%.  In today's real estate market, this number is significant.
There is a bit of a misconception that anyone can install or maintain a yard or property.  What may seem like a good deal might actually cost you more money in the long run.  Professional landscapers use commercial grade installation materials that will have a much longer life than products from the neighborhood hardware supply store.  Professional landscapers also have access to better quality plant materials, offer warranties and insure their employees.
It is important to choose a company that employs degreed horticulturists who have the knowledge, skills and technologies to not only choose appropriate plants, trees and flowers for our area, but also monitor the health of your landscaping and make recommendations on design and irrigation systems issues.
There are many reasons why you should hire a licensed and insured landscaper.  Here are just a few:
Evaluation.  Professional landscape contractors have vast experience and will be able to analyze your property to maximize the space.  They will be able to offer recommendations on what will work best for your property and propose landscape solutions specific to your outdoor space, needs and budget.
Planning/Budget.  Professional landscapers have the ability to prioritize your projects and break them up into phases to work within your budget.
Materials.  There are numerous hardscapes (pavers, water features), softscapes (flowers, shrubs, trees) and materials available for your landscape.  However, a professional landscape contractor will know the particular elements that will work well with your space, theme and vision.
Installation.  Landscaping is dependent on skillful installation and professional companies staff only qualified technicians, horticulturist and skilled workers.
Maintenance.  A professional landscaper knows what care your landscaping will need.  They are also trained to identify issues before they become major problems.  Professional landscapers are not simply "mow and go" service providers.
After Sales Service.  Professional landscapers are available to address any questions or concerns even after your job is complete.  You probably won't receive that customer service from a smaller operation.   They want to get in and get out, usually do not offer warranties and sometimes leave property owners with big issues and no recourse.
As you embark on your landscaping adventure, make sure your landscaper is insured, licensed and carries the proper credentials.  Doing a little research will save you time, money and a lot of headaches.