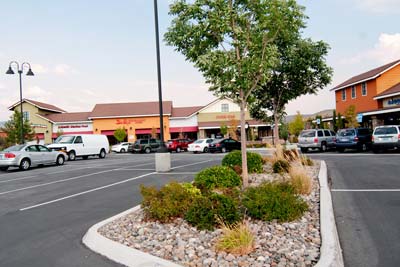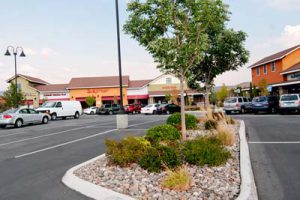 Whether you're a brand new company or a well-established entity, every little detail matters. You want your business to be successful and have an excellent reputation in your community. When customers visit your location, you want them to be wowed, not underwhelmed. Showing that you're willing to take the extra step to put your business above the others is just the tip of the iceberg of the benefits of commercial landscaping.
First Impressions Are Everything
When new customers visit your office, you want them to feel welcome and comfortable. It's no secret that a little extra color can make all of the difference. Vibrant trees and pops of color from flowers and shrubs are sure to be eye-catching. Not only will they be impressed by the aesthetic of a well-groomed facility, but they will also be put at ease knowing you believe that the little touches matter.
Kick Up That ROI
If you add some professional landscaping to your property, the resale value of that property can increase substantially. According to the Florida Nursery and Landscaping Association, professional landscaping increased property resale value by up to 14%. If that's not enough, customers are likely to spend more money at businesses with well-groomed landscapes. While landscaping is an investment, it's one that little to no downfalls.
Au Naturale
Having plants and healthy soil can provide great benefits for the surrounding environment, too. Plants are known to filter air, and if grown correctly, they can reduce the amount of erosion that occurs from precipitation.
Plus, smart landscaping can be a huge energy (and money) saver. Their shade can keep those energy costs down in those hot summer months, and the barrier can shelter your home from cold winds in the dead of winter. This is not just good for the environment, but it's good for the wallet (which can only be a good thing, right?).
The benefits of commercial landscaping are endless, and we've been around long enough to make sure that your landscape looks beautiful, professional, and lasts for years to come. Contact us for a free consultation, and we'll take care of the rest.