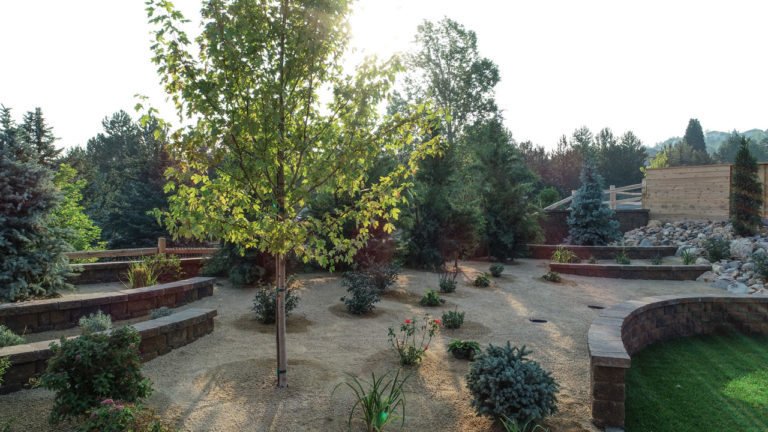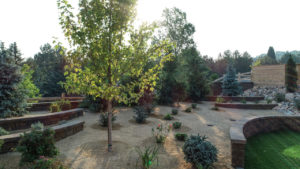 The results are in, and the National Association of Landscape Professionals has announced the top landscaping trends of 2018. Everyone is already taking these on in their own landscapes – and we can't blame them!  From bright colors to water conservation, these trends are showing up more and more, and they're sure to impress.
CLIMATE COGNIZANT LANDSCAPING
In regions with unpredictable weather conditions, it is smart to include landscape enhancements that can withstand those conditions. More landscapes are beginning to include features that offer shelter, such as canopies to protect against snow and rain.
ENHANCED EQUIPMENT AND TECHNOLOGY
Gardening and landscaping tools are becoming more and more efficient. For example, equipment such as lawnmowers and leaf blowers with low/no emissions and battery powered. Landscaping will also see a rise in the use of 3D modeling and drones to help create better maps of the landscape.
PLANTS IN PLAYFUL COLORS AND PATTERNS
The color of the year, Ultra Violet, has already made a splash in landscapes and will continue to do so through 2018. It will likely influence interior and exterior design. Plants with patterns will also take the spotlight this year to help add beautiful detail to a landscape.
EMPHASIS ON WATER CONSERVATION
Sustainability is beginning to phase out as a trend and becoming a way of life. Landscapes are being created and maintained in a sustainable fashion. Through the use of eco-friendly watering practices and native plants, this is becoming increasingly popular.
Looking to incorporate these landscaping trends in your new landscape design? Contact us to set up a free consultation, and we'll get the job done – from design to installation.