Your entrance sets the tone for your entire house.  Think about it: before anyone even steps foot in your home, they see the landscape around your entrance.  We want that first impression to be a breath of fresh air! Something inviting that makes your guests excited to open the front door and see what's next.  So how do we make that happen?
Choose a design that fits your home's style
It's important to make your landscape look like it belongs in front of your home. Try to carry a similar aesthetic throughout your landscape and your home. For example, if you have a modern style home, use straight, clean lines throughout your landscape with hardscaping and planting pattern. If you have a more traditional home, the landscape should compliment it. Some of the most recognizable traits of traditional landscape design are the use of symmetry and repeated patterns.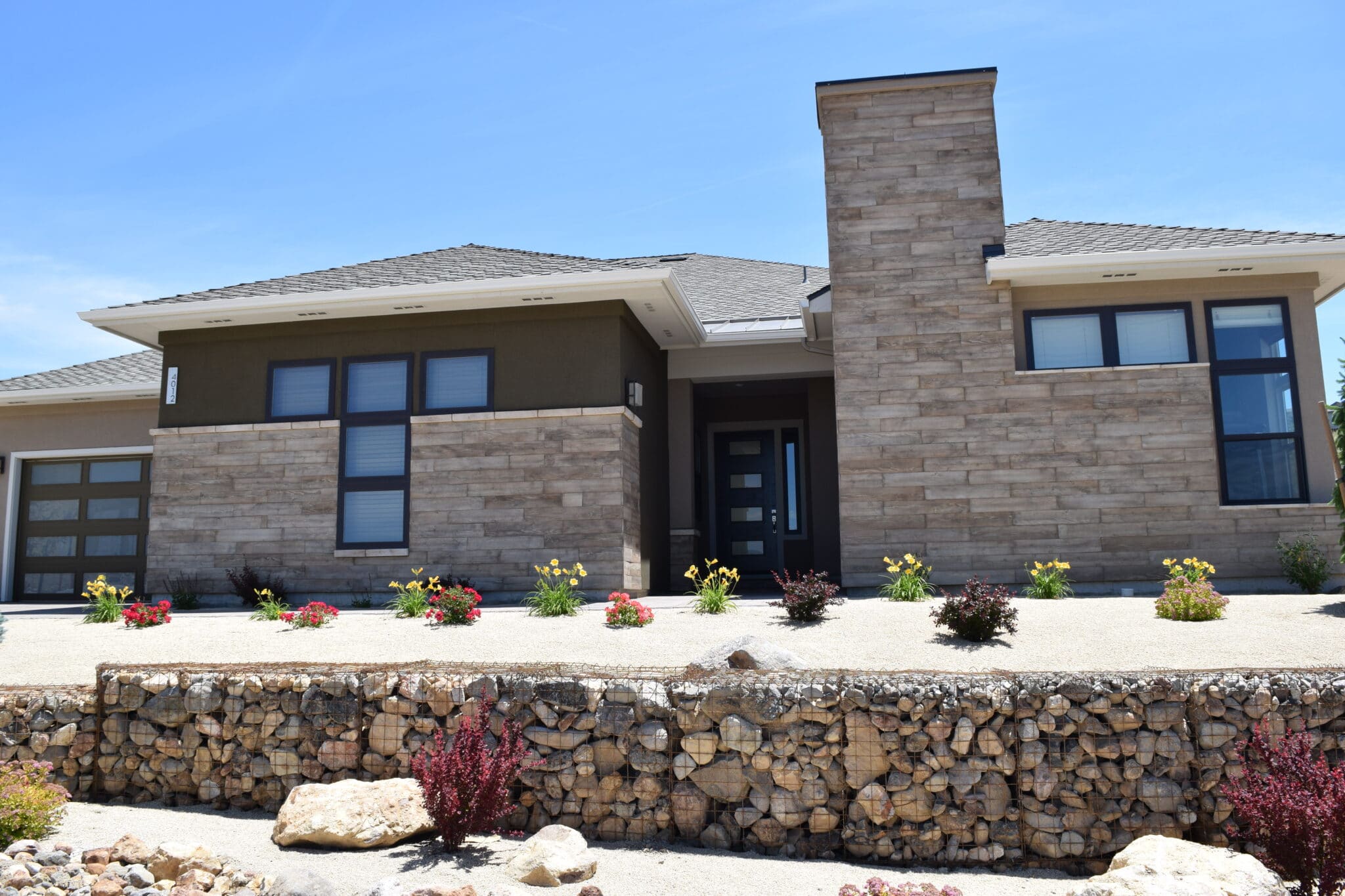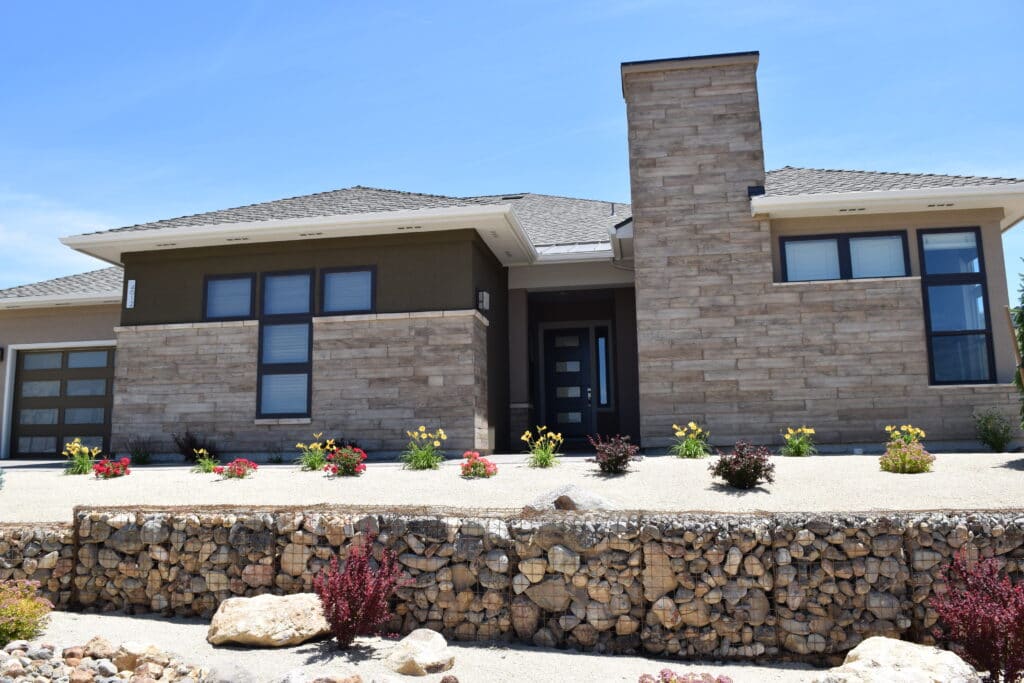 Create a welcoming environment
Your entrance should be landscaped in such a way that it draws your guests' eyes from the street to your front door. Using colors, texture, and varied heights will bring interest and curb appeal. Choose a color scheme that compliments the exterior color of your home. If you prefer more neutral tones, a variety of shrubs in different sizes and shades of green adds juxtaposition without too much color. If you are partial to using more color, try selecting a few that you really like in order to make more of a statement with your color palette.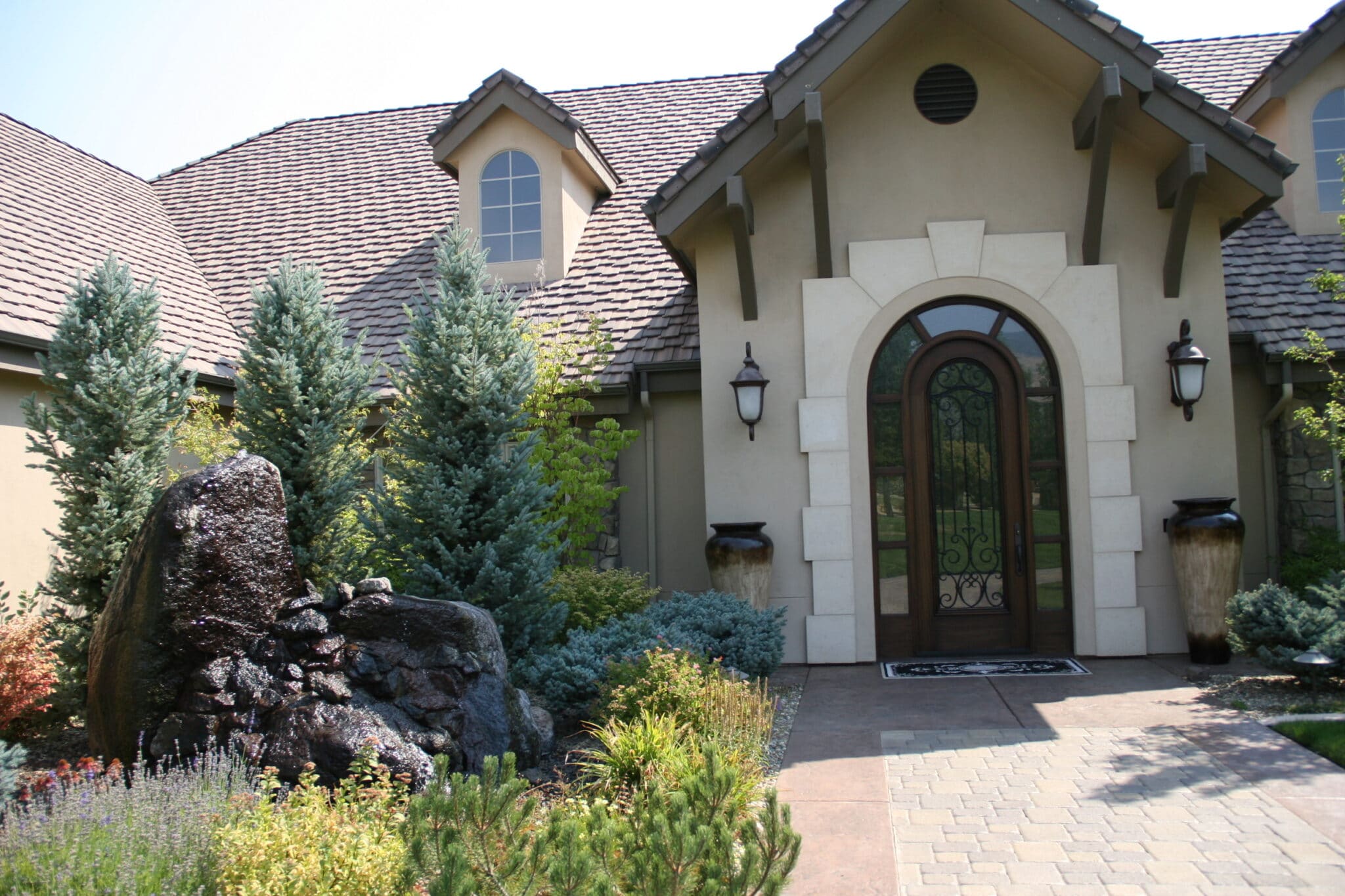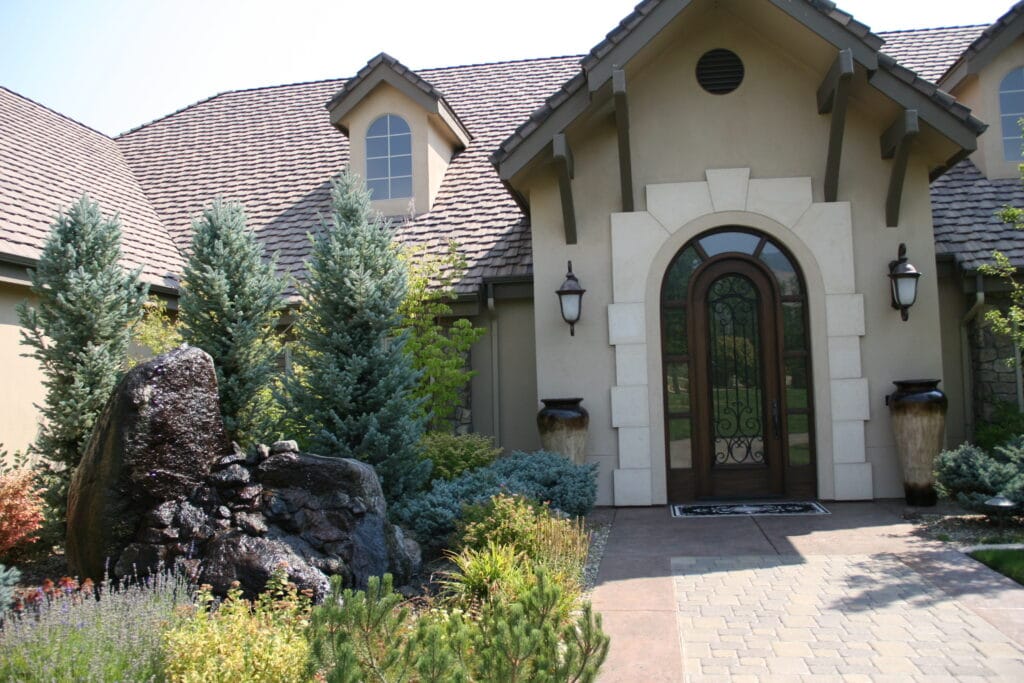 Dress Up Your Driveway
Your driveway takes up a huge portion or your front yard.  That means you have the potential to make a huge impact by dressing it up.  We love creating interesting patterns with pavers.  If you aren't in the market for a whole new driveway, you can line your existing asphalt driveway with pavers or stones to give it a more finished look.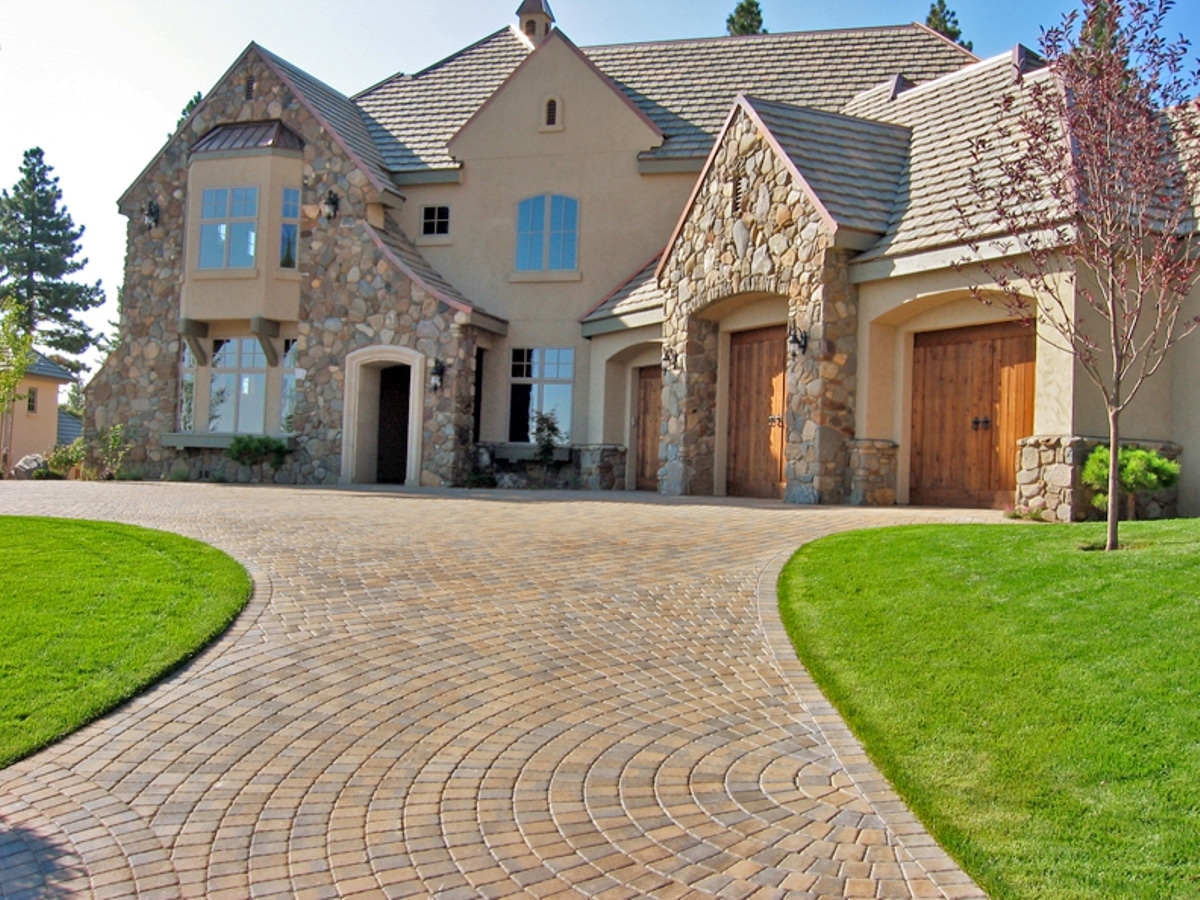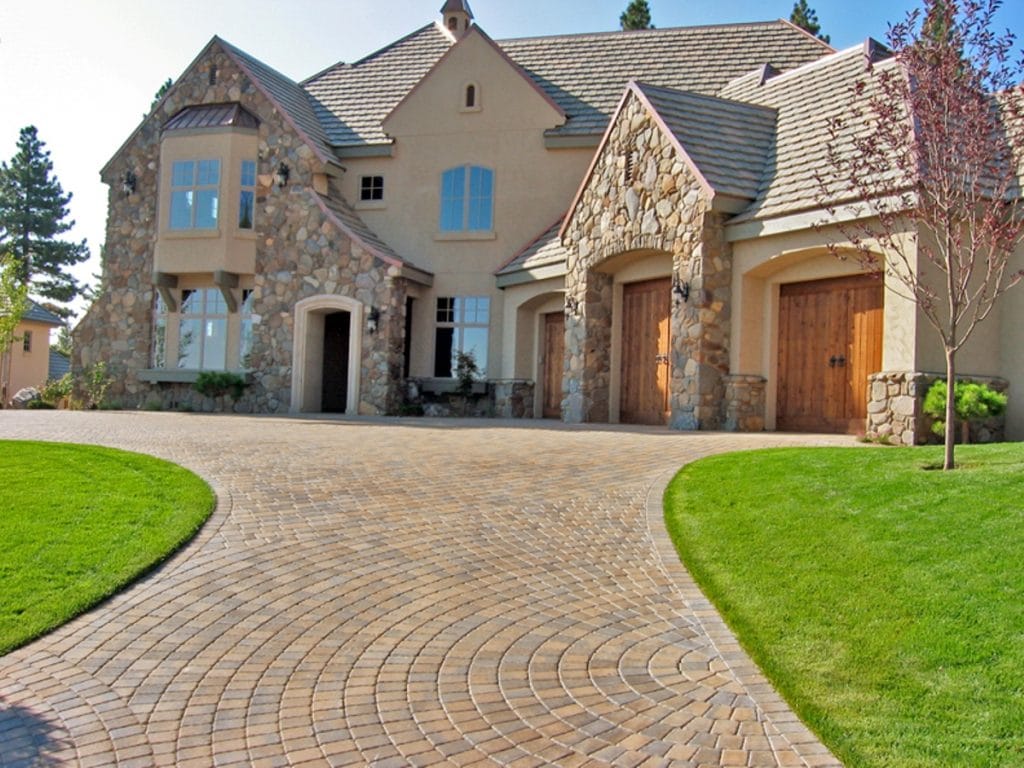 Keep it interesting all year long
As the seasons change, your entryway can, too! Make sure your landscape incorporates trees and shrubs that provide interest all year long. Select perennials that bloom during different times as well as evergreen plant material for the winter months. You can try changing out the potted plants on your front porch with a seasonal flower or evergreen tree. Pretty pastels in the spring, bold shapes and colors for summer, warm tones in the fall, and holiday themed arrangements in the winter. You can also hang a wreath, switch out your welcome mats or add signs that change with the holidays.
However you decide to design the landscaping around your entrance, have fun and make it your own!  If you're feeling stuck or would like help, give us a call!  Our team is happy to help you make the best first impression possible with your landscape.