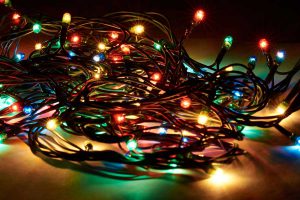 Professionally installed holiday lighting is a great way to make your business stand out. Nothing spreads holiday cheer more than a beautifully lit entry, walkway, trees or roof line. Our experienced staff will work with you to make your holiday vision a reality.
Reno Green uses energy efficient L.E.D. lights. Go GREEN this holiday season with L.E.D. lights! L.E.D. bulbs last 100 times longer and use less than 1/10th the power of conventional bulbs and they look spectacular.
Contact our office and speak with our holiday lighting design specialist. We will create a beautiful design that will not only dazzle your neighbors and customers, but also stay within your budget.