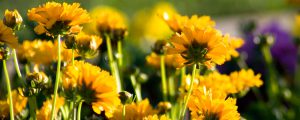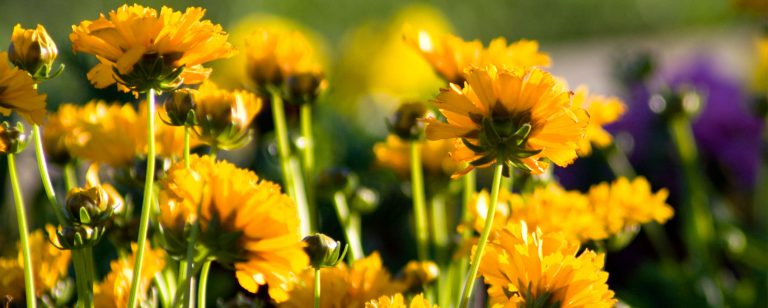 Spring is in the air and you may be contemplating how to "refresh" your landscaping this season. Before you grab your shovel, there are a few things you need to do as we head into warmer temperatures:
1. Turn on the irrigation system. Check for any clogged valves or frozen pipes and make sure the sprinklers are providing even coverage to avoid dry spots.
2. Prune any dead or damaged tree or shrub branches. Cut back flowering perennials and ornamental grasses.
3. Remove fallen leaves and any debris from planter beds.
4. Sweep and clean hardscape surfaces.
5. Aerate your lawn. Aerating will open up the lawn to allow water and nutrients to penetrate the soil more effectively.
6. Apply fertilizer.
7. Mulch your garden.
8. Make a plan.
Once your yard is "spring ready," it's time to think about a few simple projects that will make your landscaping look brand new.
1. Organize and prioritize your project list.
2. Add a paver patio or wood deck for outdoor seating.
3. If you have an existing deck, inspect the integrity of your deck by checking for loose boards and protruding nails. Decide if the deck needs to be refinished or cleaned. In some cases, simply power washing your deck can make it look like the day it was installed.
4. Add retaining walls to accentuate planter beds. Plant a variety of flowers and shrubs for texture and color.
5. Create a focal point, like a water feature or fire pit. If you have a small space, install a fire pit/water feature combination unit.
6. Add a stone walkway.
7. Add mulch to any areas that have faded or blown away over the winter.
8. Clean and refurbish your patio furniture.
9. Add a creek bed lined with a variety of shrubs.
10. Consider xeriscaping. This style of low-maintenance landscaping will give your yard great texture while reducing water costs.
11. Plant decorative pots with colorful flowers and grasses. This will add interest to your front door, back patio or anywhere you are looking for a pop of color.
12. Add low voltage landscape lighting.
13. Know when it's time to call a professional to avoid costly mistakes.
Updating your landscaping doesn't have to be expensive. A few simple renovations can make your old landscaping look and feel like new again.