Reno Green Landscaping has been the Reno-Sparks local expert since 1975. With over 45 years in experience, we bring local knowledge, dependability and integrity to every part of our business.
When you choose Reno Green as your landscape company, you're entering into a partnership for years to come.
You may want to know, why choose Reno Green Landscaping?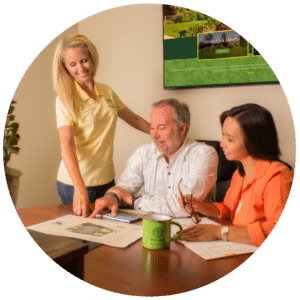 You're Part of the Family
As a family-owned and operated company, you're not only a client, but also part of the Reno Green family.
We take care of your landscaping needs with exceptional service from our responsive, proactive account managers and efficient, reliable landscaping staff. Reno Green has experts on hand to answer your questions and provide you with quality service you can trust.
We invest into our staff with initial training and continued education to ensure they are equipped with the skills and information they need to guarantee your landscape is looking its best.
We Offer Dependibility You Can Trust
As we know dependability is important to you, we use real time data to track productivity and time on site taking out the guess work and ensuring efficiency standards are met. We are here for you 24/7, 365 days a year.