Reno Green: Rooted in Excellence.
We know first impressions matter. Our comprehensive landscape management approach ensures your property will look its best. Dedicated employees, strategic partnerships and a commitment to providing the highest level of customer satisfaction are the pinnacles of Reno Green. Let us show you what we can do with your property!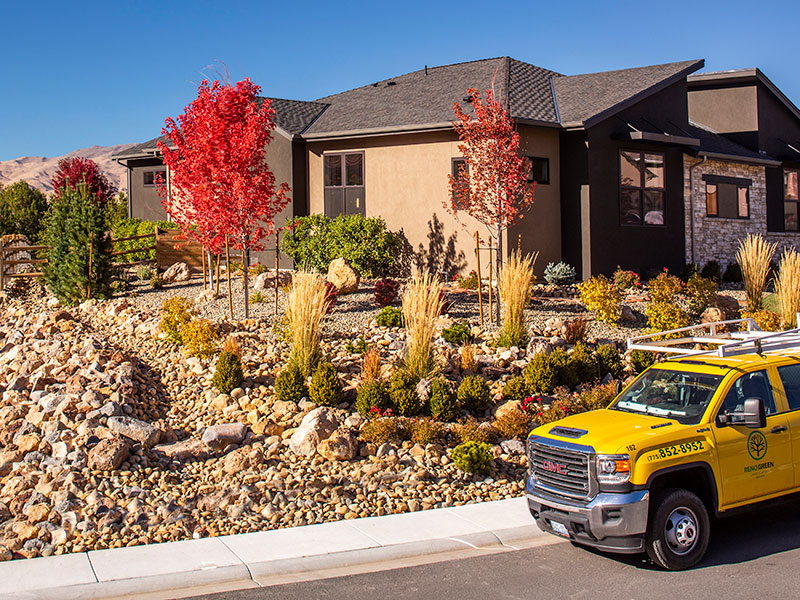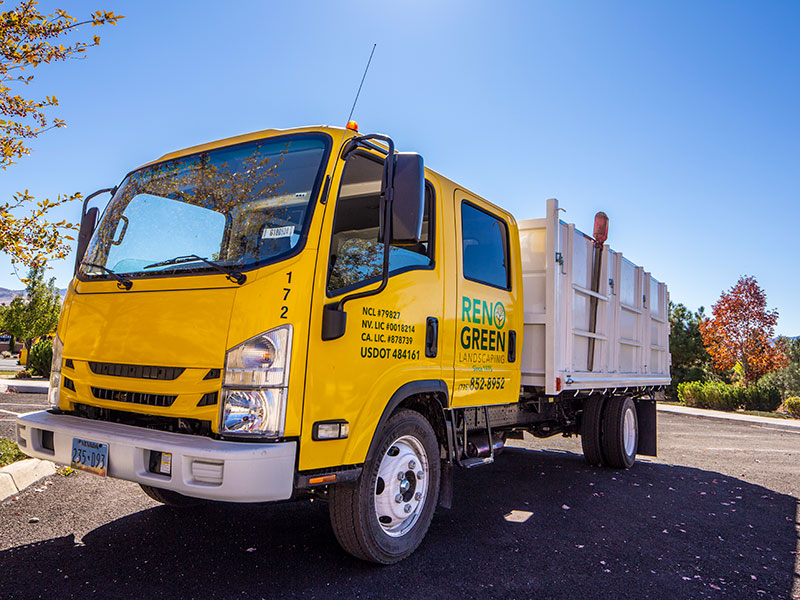 Nurturing More Than Just Beautiful Landscapes
Our partnership will begin with understanding the specific needs and intricacies of your property. We pride ourselves on proactive communication, quick responsiveness and strategic thinking, all while keeping your priorities and goals in mind.
Contact our maintenance division through email below.
Soil pH testing and adjustment
Pre- and post-emergent applications
Weed abatement
Aeration and De-thatching
Debris and leaf abatement
Tree and shrub pruning
Tree and shrub fertilization
Insect and disease management
Water feature maintenance
Planter bed care
Annual color rotations
Winter watering
Snow and ice control
Budgeting and long-term planning
Activity reports
DESIGN AND
INSTALLATION SERVICES
Hardscapes (pavers, flagstone, concrete)
Retaining walls and boulder placement
Plant and sod selection and installation
Xeriscaping and turf conversions
Pond and water feature installation
Low-voltage lighting systems
Erosion control
Drainage
Annual color rotations
Holiday lighting
Irrigation system repairs and maintenance
System winterization and activation
Water schedule management
Smart controller installation
Irrigation design and installation
Irrigation system retrofits
Certified water audits
Water feature maintenance and troubleshooting
Snow and ice control for sidewalks and walkways
Mechanized snow removal for streets and parking lots
Salting/Sanding
Property maps indicating scope of work, snow pile locations and areas of special concern
*Snow and ice control services are available to our current maintenance clients and is offered as a separate contract.